5 Salon Services to Spice Up Your Winter Season
The cooler months of the year may make you want to just burrow in your bed or stay inside your cozy home. However, there will surely be times when you would still have to get up and go somewhere.

Whether you're primping for a Zoom reunion with your best buddies or planning a romantic rendezvous with your special someone, now is the best time to take advantage of a fantastic range of beauty salon special services. Doing so will seriously level up your game and sprinkle a little more spice to the season.
Sugar and Spice and Everything Nice
While others may be experiencing some serious snow action in their part of the world, others can still enjoy the sunshine even in the midst of winter. Whether it's rainy, snowy, or sunshiny in your corner of the globe, the fact remains that the winter season can bring a blast of fresh air and perspective.

One of the positive effects of the winter vibe is that it gets some people in the mood to get dressed and primp up, typically in preparation for the season's major events.

The change of atmosphere can motivate people to make some changes in their own lives. Whether it's getting a wardrobe makeover, going on a gift shopping spree, or treating themselves to some hairstyling services, a tweak here or there can certainly bring that holiday cheer.

So if you're in the mood for sugar and spice and everything excellent, then head down to a reputable salon. With the experience and expertise of salon professionals, you can look forward to a fabulous season ahead. Here are some of the exciting salon services that can genuinely spice up your winter:
1. Snowman Manicure and Pedicure
One of the popular salon services people get at  a famed salon in the UAE is their trademark Snowman Manicure and Pedicure.

For a little bit of quirky fun, why not indulge your inner child and go for a whimsical take on the regular manicure and pedicure service? This top salon in Dubai is the first to offer this one-of-a-kind service where you can soak your hands and feet in a refreshing tub of "snow."  Don't worry. It's certified safe, cruelty-free, environment-friendly, non-toxic, and 100% biodegradable.

The best part is that you get clean, fresh-looking nails while having a dose of "cool" fun.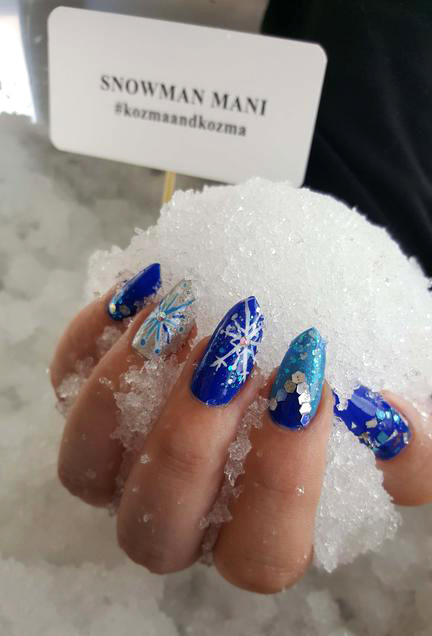 2. Hydration Treatment Package
Winter (as well as other times of the year) can be harsh on the skin and hair. To prevent dryness, it's best to visit your favorite salon for a hydration treatment package.

Set aside about four hours for a thorough pampering treat. Just imagine how your hands and feet are softened and moisturized by a soothing lavender mint masque treatment. Then drift away as a professional therapist massages a highly concentrated moisturizing lotion all over your body in an hour-long session that will leave your skin soft, smooth, and supple.

To restore moisture to your face, an intensely hydrating facial is next, followed by a shampoo and hair hydration treatment. The whole pampering session is capped off with a relaxing blow-dry styling service. A well-respected salon in Dubai that offers this package even serves a light lunch for you when you choose this package.
3. Nail Art
Since winter is also a season of sparkle, then it's an excellent time for you to put that sparkle into your nails. Get some nail art done on one, two, or all of your fingers with Swarovski Crystal nail art.

Flutter your fingers with glee as they glitter with several Swarovski crystals. These are set into semi-permanent gel polish and cured using an LED light to ensure that they stay in place. Using 100% Swarovski Crystal Elements, you can choose to have regular-sized or smaller crystals placed on any or all of your fingernails and toenails.
4. Hair Color
Spice up the season with a pop of color…hair color, that is!

Get your favorite hue applied to your hair by professional hair experts. Using your hair as a canvas, they can paint it with a kaleidoscope of colors that you prefer. Do you want a warm chestnut tone with sparks of magenta and pomegranate? How about a spicy red shade with auburn and onyx accents?

Whether it's a root touch-up, highlights, or a full color, you can certainly paint the town red with a perfectly applied tint for your tresses. It doesn't matter what length your hair is. There's a package that will suit your every budget and need.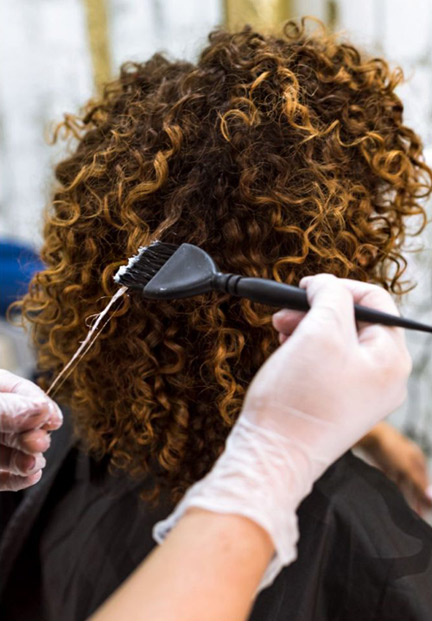 5. Hair Extensions
If you're not ready to commit to coloring your hair a new shade, getting it cut, or sporting long straight locks, then you can still steal the season's limelight with hair extensions.

All you need to do is schedule a free consultation with hair extension experts so you can choose your desired hair color, effect, or length. Make sure to go to a well-regarded salon for beautiful strands made from 100% authentic human hair. Using the latest hair extension technology, the faux mane will be attached to your hair and appear as natural as possible.

If you go to a progressive salon, you can be assured that no glue, harsh chemicals, or heat are used to attach your hair. Instead, soft and silky extensions are applied with the use of a fiber tape.  The quality of these extensions is so good that you can use it multiple times, making it a cost-efficient choice.

You can also add a dash of whimsy by adding fashion extensions in different colors or even Swarovski crystals.
Ready for Winter Wonder
If you're excited about getting all dolled up for winter, then you can surely choose any (or all) of the things we have mentioned above. Sprinkle some spice into your life and invite your friends and loved ones to enjoy a merry time at the salon. Giving love and sharing beautiful moments while pampering yourselves makes winter a genuinely fabulous season indeed.


Hits: 17255 | Leave a comment