Gray color for your interior: what you should consider?
The choice of chromatics is always a challenge when it comes to designer decisions to make for your own home. Some like to stay with white, and cheer up the rest of the composition with some colorful details. Others prefer booms of paint and bold solutions to go along with their own personality.
But if you're neither from the first camp, nor from the second, we believe there still is a way to make your interior decoration look pleasant, calm, yet classy and stylish.
Gray - a preferred choice to avoid errors of taste in decor, while helping to avoid the sterile look of a white interior. Thanks to its many shades, it adapts to practically any style. Still, this neutral color should be used with caution, at the risk of creating a too cold atmosphere in your home. On the other hand, there is plenty of space to choose the right materials and the combination of colors, details which are essential to bring out this color's strengths.
In which rooms should you use gray?
Gray can be accommodated in any room of a flat or house, as long as you choose the right shade. To create a cocooning atmosphere in the bedroom, a matter, soft, light gray is ideal. Less luminous than white, this shade of gray brings serenity to the interior. Its softness calms the atmosphere in the room, making it conducive to rest.
A darker gray is suitable for the kitchen, with an emphasis on smart and ingenious combinations of colors and materials. Charcoal gray adheres to it perfectly for a modern look.
In the dining room, the slightly satin, "flannel" gray creates a sober and chic atmosphere. If the rest of the details and furniture of this room is bright, a lighter shade will highlight the elegance of gray.
For its part, the bathroom should be dressed in a deep gray. Combined with a minimalist decor, this shade creates a Zen atmosphere.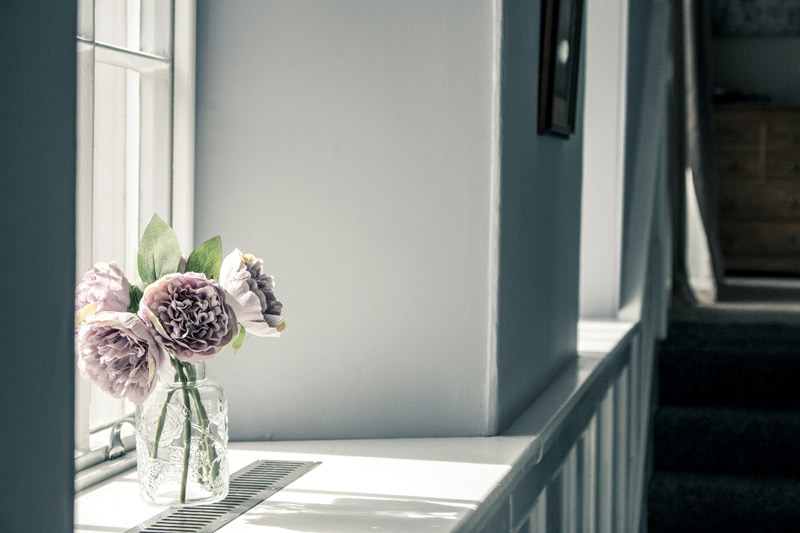 The living room is not to be outdone, for a trendy design result of the whole home. The gray color finds its place here, in association with equally chic accessories. The walls can be painted in "sand" gray with a silver finish in darker or lighter shades. Do not forget about textures that can be added to warm the mood and break up the monotony of the decor.
The living room is the room where you can really play with the shades of gray to create a neutral, yet chic atmosphere. Adding colorful accessories and furniture (which you can find at nfoutlet.com) allows you to bring some jazzy touches to your design.
The dark shades of gray take on a luxurious character in a large room such as the living room. The "loft" gray, on the other hand, is used in small touches in, for example, the main entrance, for a call for comfort and calm.
Which materials can be a great match for gray?
Gray is a timeless shade par excellence, while also being a color with a cooling effect. At the risk of creating a gloomy atmosphere, it is essential to associate it with warm colors. This is why the materials play an essential role in a gray decoration. They make it possible to temporize the effect of gray and to energize the decor.
The materials should be chosen according to the style you have been planning for your place. For a cozy atmosphere, prefer warm ouches to use on your floor, in your decor and furniture.
Wool and cotton can be used in bed linens, while velvet and fur can cover the armchairs and the floor. Raw materials such as wood and concrete also give rhythm to a gray decoration.
Fans of the rustic style can opt for natural materials and completely bare wood, while fans of the industrial style can choose to add a brick wall to the mix.
Those who like the bohemian style can also find their happiness in gray, by choosing, for example, a cozy floor material, such as parquet, and some wooden furniture. An old-fashioned armchair or table can also be paired with gray for a vintage chic vibe.
Gray color is the one to teach you how to bet on decorative accessories. Don't hesitate to show it off, especially in large rooms. A wool or fur rug, cushions, a metal floor lamp, a large painting, mirrors or ethnic sculptures help break the exclusivity of gray, which sometimes turns out to be dull.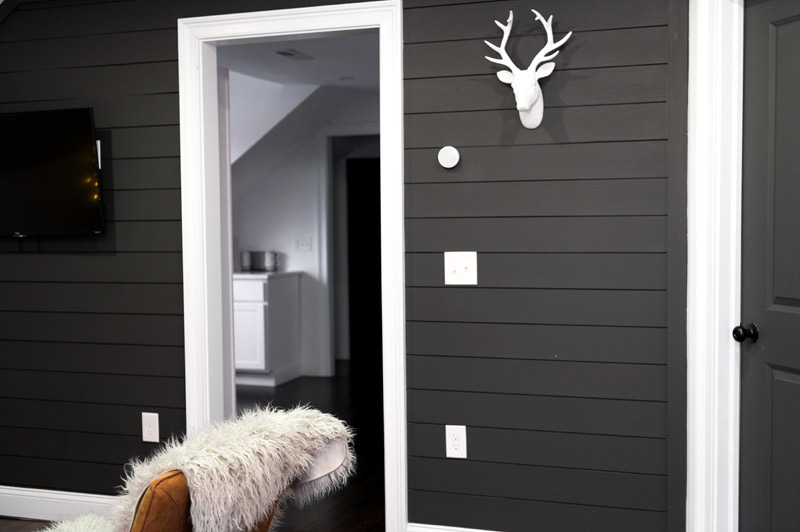 However, the minimalist vibe can also accompany gray in all its glory. In this case, a deep velvety gray should be in the spotlight, with a minimum of well chosen decorative objects.
What colors and patterns match gray?
In order to avoid a gloomy atmosphere, other colors can also be added to a gray decor. When this color is dominant, the addition of bright splashes helps to energize the atmosphere.

Among the most trendy colors, you can consider: lemon yellow, orange, red and turquoise blue which combine perfectly with the gray hue. Other less showy tones like khaki or powder pink are also on the list, especially to create a calm vibe.

Likewise, it is possible to accompany gray with white, for a very elegant and cozy atmosphere. Such a decision can be made more warmly with natural materials.

In any case, regardless of the chosen colors, the idea is to bring life to the decoration, in various ways. Even without bright colors, patterns on rugs or cushions can already be a game-changer! Silver or copper notes on decorative accessories also make a big difference. Some prefer Aztec-patterned throws in an ethnic style to cover sofas, while others opt for flowery wallpapers to get more into the bohemian vibe. Anything is possible as long as the general look remains harmonious!

Moreover, the very interest of using gray is to have a certain freedom in your further decoration. All in all, gray adapts well to modern, vintage, bohemian, zen, ethnic or industrial style!


Hits: 7908 | Leave a comment