How to Look Your Best for Brunch
There are plenty of ways that you can look fabulous and fresh for a brunch date. Whether you're going out with a new beau, a gal pal, your guy you've been with forever, or anyone else, there's no reason not to look fabulous. Here are 9 ways.
Refresh or pamper yourself with a facial.
Plenty of people have missed out on this because of various reasons. Many of them have been due to budget restrictions, which usually results in a DIY (Do It Yourself). Some prefer a more natural approach, which results in DIY a lot of times as well. This is also something that may not be for everyone, and that's OK. If it's not for you, find a good alternative and enjoy. If this is something you enjoy, then head to your nearest spa and enjoy yourself. Or, if you prefer to DIY (or can't due to budget restrictions) comb your favorite search engine, grab the facial regimen you love, and go to town.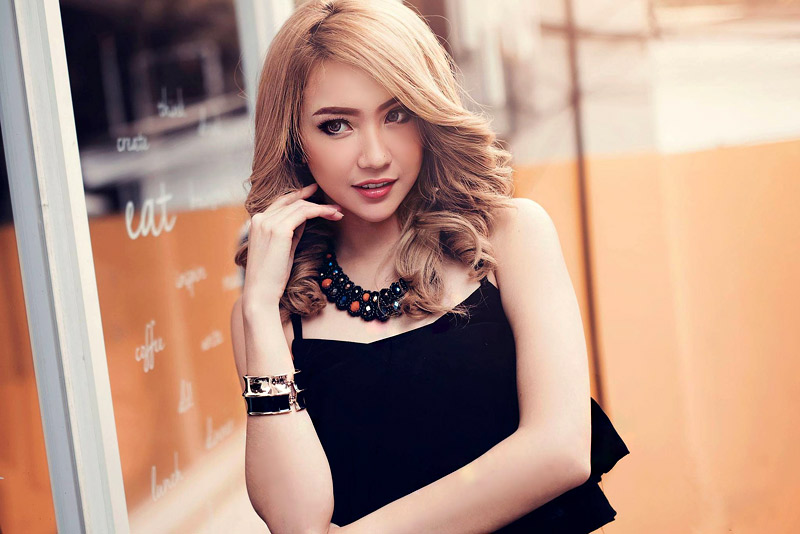 Personal preference -- a nice face scrub and leave-on face mask leaves you feeling refreshed and amazing. Check out St. Ives Coffee and Coconut scrub. It rocks. If that doesn't tickle your fancy, there's plenty of other options. Apricot scrub, sugar scrub, Olay brand, other St. Ives scrubs, Clean and Clear, and far more. You don't have to stick with just one. Freeman leave-on masks are the bomb-dot-com, too, by the way.
Hit up your favorite gel polish sale, or whatever tickles your fancy.
Going to your favorite gel polish sale can always help your game. It doesn't matter if it's gel polish, traditional polish, nail strips, or anything else. Brand can be important, but there's so many to choose from. Valentino Beauty, OPI, Color Street, China Glaze, Essie, Jinsoon, the list goes on. Just make sure you pick something that coordinates well. After all, you wouldn't want to have neon orange polish with a purple polka dot dress, or green polish with your pink shirt and denim shorts, right? Of course not. Find something that matches, and then you're well on your way.
Pick out your favorite outfit, or head out and snag something new for the occasion.
Have the perfect outfit in mind? Wear it. Not sure what to wear? Change until you figure it out. You want to make sure YOU are comfortable. It's highly important, after all. Have absolutely no idea but know nothing in your closet will work? Go to the store. Try on stuff until you figure something out. But wait. Make sure you do this days before your brunch date. Maybe try out a one of the stylish Revolve brunch dresses. Sometimes scatterbrain kicks in, and if that happens you'll have to pick something at the last minute.
If you're feeling thrifty, either hit your local thrift shop or check out ThredUp.
Not feeling thrifty? Go check out your favorite store. Whatever makes you happy is the most important thing.
Get the right shoes.
How many times have you been told to get comfortable shoes when you go shoe shopping? A lot, right? This is no different. It's actually about the same thing, really. Picking a pair of uncomfortable shoes is the worst. However, picking a pair of comfortable shoes is like picking the right pair of shoes. If you have the right pair of shoes, you're rocking. It's like choosing what to wear on a first date. Gotta have the right outfit for wherever you're going. Just like you need the right shoes for everything, including day-to-day life. If you don't have comfortable shoes, you're not going to be a happy person.
Style your hair (in any way you want).
Take a look in the mirror and dislike the way your hair looks? That's OK. You can change it to anything you want. Want to curl it? Go for it. Straighten it? Do it. Brush and go? You go, you. Go on with your amazing self.
Would you rather go to a salon and get it done? Do it. It's been said before and now said again … Self care is very important.
Apply your makeup …
If you're going to do this step, be sure you allow yourself the amount of time you need in order to do it. Not everyone enjoys being fashionably late, and sometimes it's just downright stressful trying to get somewhere when you're running late or running behind. So, allow yourself enough time to do this step if it's something you'd like to do. There's plenty of ways to get this accomplished, whether it's doing a full face, eyeshadow only, or none at all. (we'll discuss this in a minute) There's absolutely no wrong way to do the makeup thing.
Some people enjoy going full face with contour and all. If that is up your alley, go for it. Sally Beauty Supply, Sephora, and Ulta are great places to pick out makeup from (but so is Walmart if it fits your budget better.).
… or go naked (makeup wise.)
It is NOT advised to go to any function naked. Now that that's out of the way, if you don't feel like wearing makeup, don't. You look fantastic just the way you are. Yes, you. You're beautiful no matter what. Surprisingly, a lot of people in the world don't like or choose to wear makeup, and that's OK. So, if you don't want to wear makeup, don't. Show up with your beautiful self just the way you are and knock the socks off of whomever your brunch date is.
Don't schedule your brunch date on a rough day (if you don't want to).
This is probably the MOST IMPORTANT tidbit of all of these.
This is one of the challenges everyone faces at least once, also. Plenty of people don't realize they don't have to do something if they don't want to. That's the benefit, though, you really don't have to do anything that you don't want to do. Pretty cool, right? NEVER schedule anything when you're not feeling it. If you're not feeling it, let yourself feel whatever it is you need to deal with and THEN schedule your brunch. Need it with your gal pal to vent and chat? Schedule it up. But don't push yourself to do something you don't feel like doing, ever. That's never OK to do, and a lot of people don't know that. A lot of people feel like they have to. You don't. Let's say that right here and now: YOU do NOT have to do something if you do not feel like it. Not ever. Okay? Okay. Good.
You always have to take care of yourself, though. It's easier said than done, yes, but sometimes we all just need a little pep talk. That little pep talk can go a long, long way. In need of one? Step up to the mirror. Tell yourself you look amazing. Smile. Believe it. You DO look amazing.
Let go, let loose, and have fun.
For goodness sake, ENJOY yourself. Have fun, kick back, do your thing. Aside from number 8, there's nothing else more important than having fun. But, it's your date, doll. You do you.

Ready for success? Good. Now get out there and have some amazing brunch dates. But don't worry yourself. You got this.


Hits: 5004 | Leave a comment