Factors to Consider when Buying Fitted Women's T-Shirts
Finding the right clothes that make you feel comfortable takes a lot of effort. At the same time, it has to look attractive and appealing from the outside as well. A staple piece in your wardrobe is a t-shirt, and as such, it should be ideal for any occasion. It's going to be your go-to t-shirt whenever you have nothing to wear and should fit you like a glove. Women's t-shirts have undergone many stylistic changes over the years, but there are certain factors you should look out for when you're looking for one to last you for at least a few years.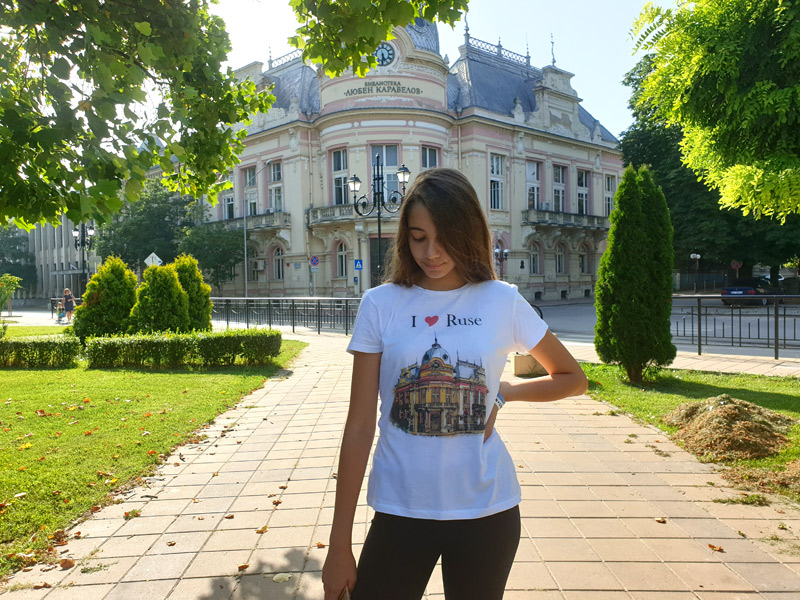 Sizing Options
Finding the right fitted t-shirt means that you're looking for a t-shirt that will flatter your body shape and size. Before you begin looking for a t-shirt, you should double-check your measurements. It is important because you will later need to compare your size to the brand's sizing chart. The perfect t-shirt shouldn't be so loose that your body shape is lost underneath it, and neither should it be tight enough to show unflattering body angles. The best way to see if the t-shirt fits you properly is to check if the shoulder seams fall in the right place.
Material
The type of material you choose for your t-shirt not only has to feel comfortable on your skin but has to be ideal for the climate you live in as well. If you live in a colder climate, getting a half-sleeve cotton t-shirt is not a good idea. The correct t-shirt for summers should have moisture-absorbing properties, with a breathable fabric (like cotton) that feels comfortable against your skin. For winters, full-sleeved shirts with thicker material are preferable.
Color and Design
If you are looking for a t-shirt to wear on any occasion, you might want to get it in a variety of colors. White, black, and neutral colors are ideal when you're looking for a t-shirt to match with other items in your wardrobe. T-shirts come in different fits and designs, as well as trendier options. If you want to show off the collarbones, you should opt for a V-neck fitted t-shirt. There are three popular fits for a t-shirt.
Slim Fit: will hug your body snugly

Modern Fit: provides structure to your t-shirt. It is not as tight-fitting as slim-fit t-shirts.

Classic Fit: loose and comfortable
The design of the t-shirt should follow the lines of your body, while box-cut t-shirts will hang on your body and give it no shape.
Affordability
Women's t-shirts come at all price points, and if you want to find a good-quality fitted t-shirt, you will have to pay a bit higher than what you would normally pay for a t-shirt. The price also increases depending on the type of material and design of the t-shirt. Athletic fitted t-shirts with moisture-wicking properties also tend to be on the pricier side compared to normal cotton blend t-shirts. If you buy from a wholesale website, you will find great deals that can let you save quite a bit.
Quality
Cotton and cotton blends are a safe option for any t-shirt, as it is soft and breathable in any climate. While 100% cotton may shrink a bit after wash, this will only make the t-shirt fit better to your body. However, some materials may shrink extremely after each wash, and synthetic materials are not as comfortable as cotton in certain climates. The quality can also differ depending on how much you are paying for the t-shirt. A good quality t-shirt will also retain its color for a long time without fading whenever it is being laundered. It will be available in a variety of sizes so you can find the ideal fit for you.
Get Versatile Women's T-shirts in Your Budget
You may walk into any clothing store and come out with an average t-shirt that will fit you decently. However, over time, the lack of quality will ultimately lead you to throw out the t-shirt after a few wears.

Buying good quality and a well-fitting t-shirt that will end up becoming a staple in your wardrobe is worth it because of the versatility the piece will have. Even though you pay more, it ends up lasting you quite a bit more than an average t-shirt. A well-fitted t-shirt can quickly become an essential piece for many, and you might even consider getting a t-shirt in multiple colors once you have found the perfect one for your body. From the stitching to the material, a well-fitted t-shirt will be comfortable and easy for you to wear. When you consider these factors, buying the right t-shirt should be easy for you.


Hits: 4942 | Leave a comment