How to Start an Online Fashion Business from Scratch
It is estimated that the global online fashion industry is worth more than $752.2 billion US dollars (1). Although there is no doubt that major brands such as Gucci, Luis Vuitton, Hermes, and Nike reap millions each and every year, you might be pleasantly surprised to learn that smaller start-up firms can carve out their very own niche markets with a bit of time and effort.

Have you been bitten by the fashion bug? Are you brimming with new ideas that could very well be set to transform the entire sector? If so, why not take a leap into the digital community? There are plenty of ways to start a successful online business and we will be outlining some of the most effective below.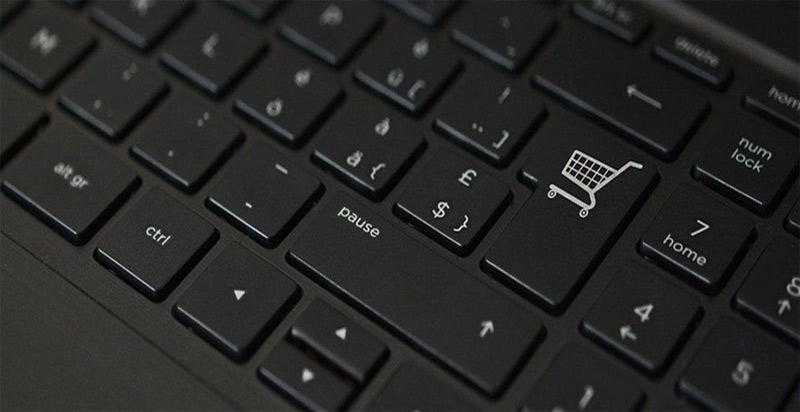 Choose a Quality Website Hosting Service
It is first important to choose a third-party portal that will host the website itself. While some hosting services are free, it is normally best to pay for a subscription. These firms provide a greater level of oversight and you can always speak with an expert in the event that a problem comes to light. Here are some of the top website hosting services to consider:
- Bluehost
- Hostgator
- Dreamhost
- Hostwinds
- Domain.com
Take some time to examine each in greater detail so that you are better able to appreciate what each has to offer.
Understand the Basics of Electronic Commerce
Electronic commerce (often referred to as e-commerce) is another way of defining the mechanics of online sales. The principles behind these methods crucial to understand; regardless of what product or service you happen to be offering to the public. Here are some of the core components of e-commerce:
- Online marketing
- Generating leads
- Presenting what you have to offer
- Providing clients with the ability to make a purchase
- Ensuring the security of all personal data
As these tasks can be quite complicated if you have little experience, it is normally wise to outsource your requirements to quality third-party e-commerce providers.
Learn from the Success of Others
There can also be times when you desire a bit of inspiration. This is why visiting other well-known websites represents a critical potion of the overall process. We are not only talking about massive firms in this case. Suppliers who cater to niche markets can offer an amazing level of insight.

For example, the siksilk 2021 men's streetwear collection perfectly illustrates how cutting-edge garments can be presented to online customers. Each item is clearly displayed and users can click on an image to learn more. Navigation menus are straightforward and customer service is only a click away. These metrics are particularly powerful if you are hoping to address a younger and more technologically savvy audience base.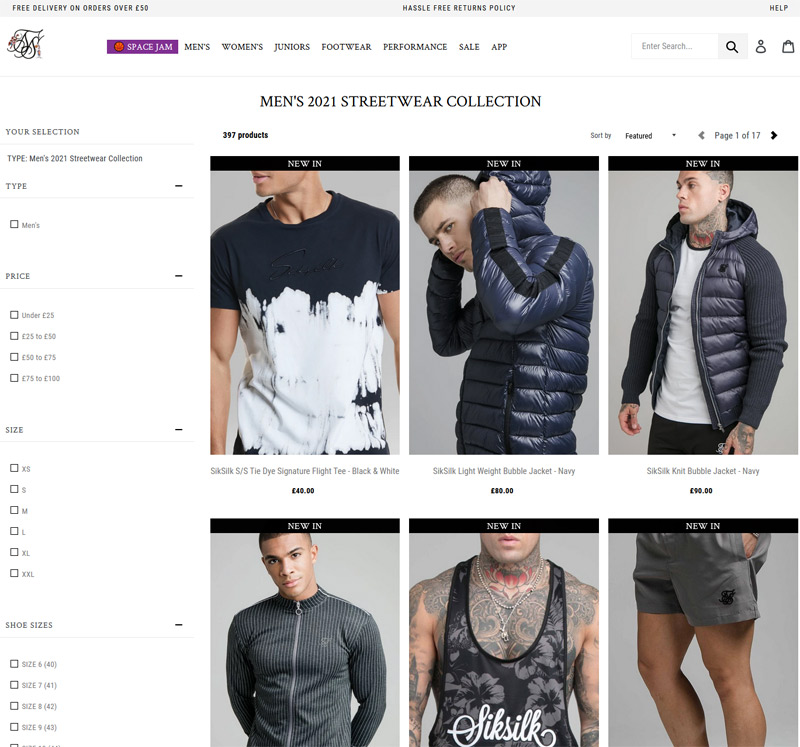 The Role of Search Engine Optimisation
SEO (search engine optimisation) is another facet of a well-rounded fashion business. The main point of SEO is to help a website to rank higher within search engine results. So, a user who is interested in a specific item (such as a crop top or a pair of silk shorts) will be more likely visit your site. Keywords, using the proper HTML coding and creating quality content are some of the main components of a well-rounded SEO campaign.

Once again, many of the rules associated with SEO are not necessarily limited to the fashion sector. They are equally applicable to countless other industries. Online queries such as "SEO for fashion" and "fashion search engine optimisation" will enable you to learn the basics.
Embrace Quality Over Quantity
There are plenty of bulk online fashion suppliers. The only problem here is that they frequently offer products of questionable standards. If you are truly looking to carve out your own niche market, it is better to emphasise the quality of your garments and/or accessories. The average buyer will often be keen to pay slightly more if he or she is confident that the items themselves are worth the price. Offering garments at competitive prices is also an excellent way to establish a positive brand identity. A brand you might want to check is Dimepiece LA. It offers the most prevalent contemporary street style in women's apparel through an arrayed presentation of uninhibited fashion-forward street wear.

Time, Patience and Effort

An untold number of fashion-based websites are created on a daily basis. However, only a handful eventually enjoy success. This is why adopting the right strategies at an early stage is so important. Although hurdles will need to be overcome from time to time, this is part of the learning process.

You now have the ability to connect with millions of fashion-savvy consumers, so why not take full advantage of the options at your disposal? You could very well be able to enjoy a bright and rewarding digital future.


Hits: 3247 | Leave a comment