How To Select the Right Contact Lenses
Eyes are very important in your life. That's why you should always care for your eyes. Don't let anything interfere with your vision. For instance, when you notice any vision-related issue, it's important to raise it with your doctor. Doing things early will help you spot issues in advance before they get worse. Also, if your eyes require contact lenses, it's important to choose the best ones. This guide will help you select the best contact lenses for better vision capacity.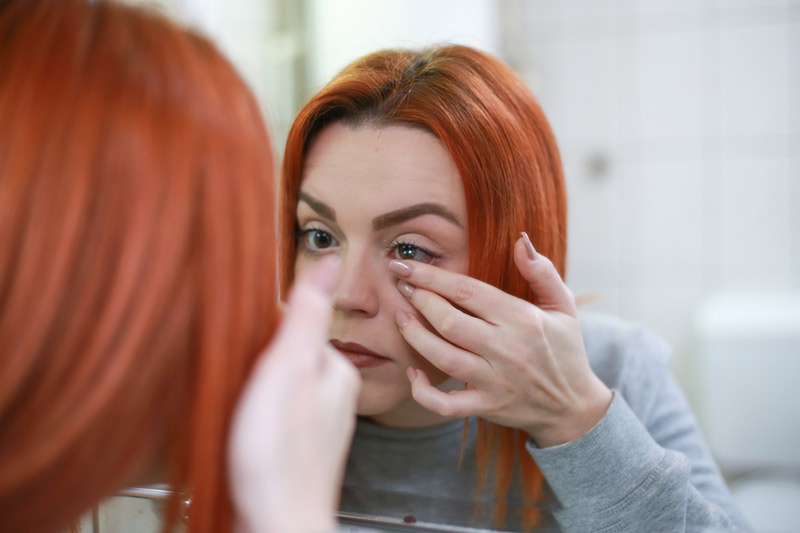 How Frequently Do You Wear Them?
How regularly will you be wearing the contact lenses? Do you intend to wear them daily or just on special occasions?
Soft contact lenses can be worn comfortably throughout the day or part-time. However, rigid gas permeable contacts must be worn consistently. For them to be comfortable. So, depending on your needs, you can always find the perfect contact lenses.
Your Vision Sharpness
Compared to soft contact lenses, rigid gas permeable contacts usually provide sharper vision. Nonetheless, it might take some time before you get used to wearing them. They're particularly suitable for those who have astigmatism.
Care
If you're suffering from serious conditions such as corneal ulcers or fungal eye infections, it's imperative that you follow your doctor's instructions. Purchase exactly what he or she recommends. Remember, they're specialists so they know exactly what's best for you.
To keep your eyes healthy, it's essential to exercise daily lens care. Make sure that your lenses are cleaned and disinfected every day. Otherwise, your risk for eye infections might increase significantly. But if you want to avoid the task of cleaning, consider investing in disposable contact lenses.
Eye Color
Contact lenses are typically available in an extensive range of colors and designs. Color lenses are particularly designed to enhance your eye color. Special-effect lenses can dramatically alter the appearance of your eyes.
How Often Do You Put on Bifocals?
Bifocal contact lenses are designed to eliminate the need for reading glasses. Thus, if you're above 40 years of age and have trouble reading, consider investing in bifocals. People suffering from monovision presbyopia sometimes prefer opting for monovision where one contact lens is designed for improved distance vision while the other eye lens is prescribed for enhanced near vision.
Cost And Budget
How much are you willing to spend on the contact lenses? Before making a purchase, it's always important to consider the cost. Look for lenses that won't break your bank. Don't forget to factor in the cost of additional contact lens solutions. If you've any allergies, consider investing in high-quality lenses that feature the right materials.
Key Takeaway
Don't select any contact lenses. Remember, things to do with the eyes are very sensitive. That's why you need the right lenses. Get your lenses from https://www.contactlensesplus.com/contact-lenses/daily-disposable for better vision.
The Bottom-Line
Don't purchase any contact lenses. Get the best one. Liaise with your doctor for the right lenses. Remember, bad vision lenses can lead to unwanted vision-related issues. Use the above guide to select the right contact lenses.


Hits: 16459 | Leave a comment