3 Must-Know Eyelash Basics
No matter the geographical and ethnic diversity in feminine features, long and luscious lashes are loved all over the world! Beautiful long lashes frame the eyes and improve their charm. They provide the appearance of larger, more awake eyes. It's almost as if alert eyes have a "built-in" attraction because they are linked to vitality and fertility.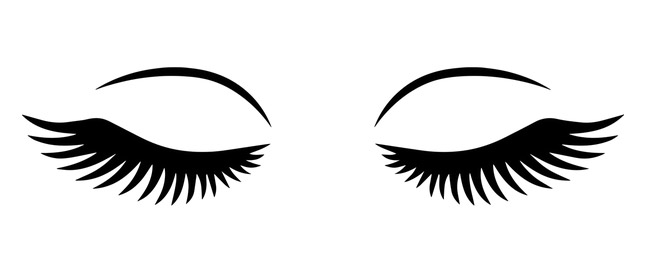 If you've ever seen a movie or TV show set in ancient Egypt, you'll know all too well that in some regions, eye makeup was applied on the lids, brows, and lashes of wealthy and regal men, women, and children.
Though there are numerous treatments targeted at lash enhancement, including extensions and lifts, here are some tips that might come in handy for some at-home maintenance.
Learn Eyebrow Mapping Fundamentals
It's important to know the principles of brow mapping before you begin shaping your brows.
Other elements, including your face shape and eye positions, may come into consideration, but knowing these criteria can give you an idea of where your brows should begin and end for the most part.
The first section of your brows should be examined, and the second section should be examined from the arch to the tail.
The first segment should generally be longer than the second section (starting from the arc) (arch to tail). This prevents your brows from seeming like tadpoles due to an early start to the arch. 
Pro Tip: The distance between the beginning of your brow and the commencement of your arch is approximately two-thirds of the way.
Pluck Your Brows To Perfection
Once you've finished the theoretical information, get ready to move on to the application phase. Start plucking with your tweezers! We thought the following tiny hints could be useful in achieving fantastic results:
A comfortable chair and adequate lighting are essential. Spend some money on a good pair of tweezers; this essential tool should be able to tweeze the brow as well as grab the hair.
To reduce the appearance of redness, swelling, and pain, dab some skin moisturizer or an ice cube on your brows.
Over-plucking the hairs on the top of the eyebrows will make them look unnaturally thin. After each tweeze, take a step back and look at it objectively to see how it turned out.
Comb your brows with a special brush, and use a small pair of nail scissors or eyebrow scissors to cut any hairs that stick out over the brow line
Some Color Selection Tips
Dark Shades
It's advisable not to go too dark when choosing a brow color for a natural look, as this can look harsh. If your hair is darker, you should choose a lighter color than your actual hair color. For example, if your hair is black, you shouldn't use black on your brows because it appears unnatural; instead, choose a cool dark or medium brown tint. The Lash Bomb & Tint Trial Kit is your solution if you are experimenting for the first time. 
If your hair is a warm medium brown, go for a warm light brown tint. If you have highlights and lowlights in your hair, choose something that matches the lightest portion of your hair instead of going with the base color.
Light Shades
However, there are a few considerations to consider, particularly for persons with light hair. If you have light hair, you should choose a tint that is slightly darker than your hair. For instance, if you have light blonde hair, choose a color that is one shade darker or matches the darkest area of your hair.
Auburn Shades
Try taupe, ashy blonde, yellows, golden brown, or a very light brown with a hint of auburn if your hair is naturally pale red. Auburn or warm medium brown is a good choice for people with darker red hair.




Go attain those pretty, luscious lashes without much ado!


Hits: 7498 | Leave a comment