How To Choose The Right Look For A Child's Bedroom
There are many different options to choose from when it comes to decorating your child's bedroom. You can go for a fun and colorful look or a more subdued and sophisticated design. No matter what style you choose, make sure it reflects your child's personality and is comfortable and inviting.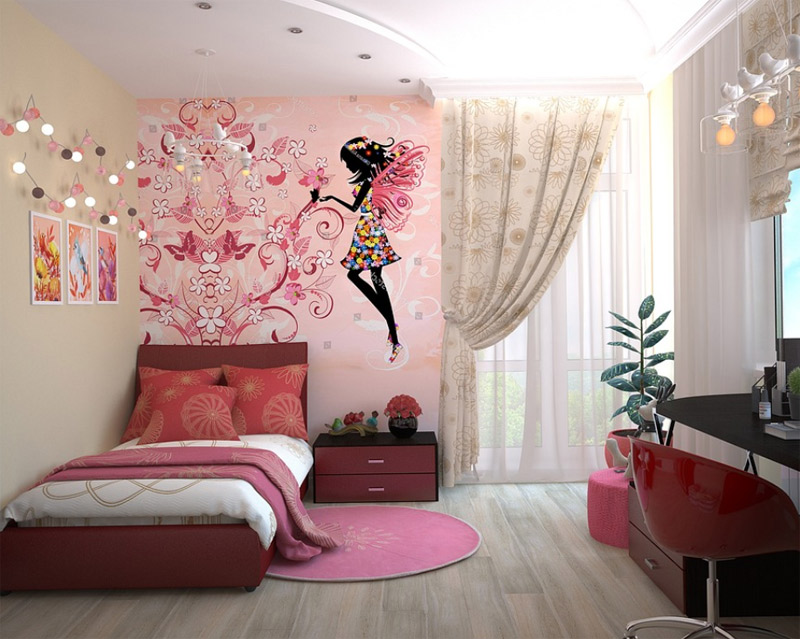 How do you choose the right look for a kid's room? What are the latest trends in children's bedroom decor? Keep reading for some tips on creating a stylish and cozy space for your little one.
Below are the cool tips for choosing the right look for a child's bedroom
Room size and physical development
A suitable children's bedroom should be large enough for the child to do activities (from 10 square meters) or have a floor to exercise a little. But for homes with limited room sizes, Develop physical skills by choosing furniture that children need to exercise, such as bunk beds where children have to climb stairs to sleep, etc.
Choose The paper wallpaper For A Child's Bedroom.
Wallpaper is a popular way to decorate a child's bedroom, and there are many types of wallpaper to choose from. One type of wallpaper often used in children's rooms is paper wallpaper.
There are many different designs and colors of paper wallpaper, so you can find the perfect design for your child's room. Paper wallpaper is also easy to install and remove, making it a convenient choice for kids' rooms.
Color and emotional development
The choice of color in the bedroom can help your child's development from memory skills and color separation to emotional development. In addition, each color will affect the mood of the child differently as follows:
Pink is a color that feels warm and safe, resulting in a bright, cheerful mood.

Yellow is the color of joy. Feeling bright and energetic Stimulates energy to make children do more activities.

Blue is a color that gives a feeling of relaxation, peace, and calm, helping children cool down and not become impatient.

Green must be chosen from the color scheme. If it is dark green, it will give you a feeling of relaxation. But if it is light green, it stimulates the child's energy.

Orange is a color that stimulates thinking. causing a feeling of vitality, wanting to learn, wanting to release

Remember: choosing a color for a child's room are color combinations. Children's bedroom colors do not necessarily go in the same direction.
Furniture selection
When choosing furniture for a child's bedroom, many factors must be considered, from the safety of children to the shape of the furniture that promotes development.
Safety is the priority when choosing furniture for a child's bedroom. The safe furniture is There are no sharp corners or a rounded appearance.
Learning corner of the room
In decorating a children's bedroom, one thing is important. Creating a dedicated learning space So that the development of children is continuously trained through the play area in the room. Both from playing exercise and practicing skills with toys. The learning corner can be divided into two types of learning: the development of physical skills. With the development of brain skills.


Hits: 8363 | Leave a comment