Developing an Ecommerce Business in 2022
Millions of businesses are started every year, which will not be changing any time soon. In fact, with the pandemic, more and more people are choosing to open ecommerce businesses from the comfort of their own homes. If you are one of the many who have chosen to go this route, then there are opportunities out there for you.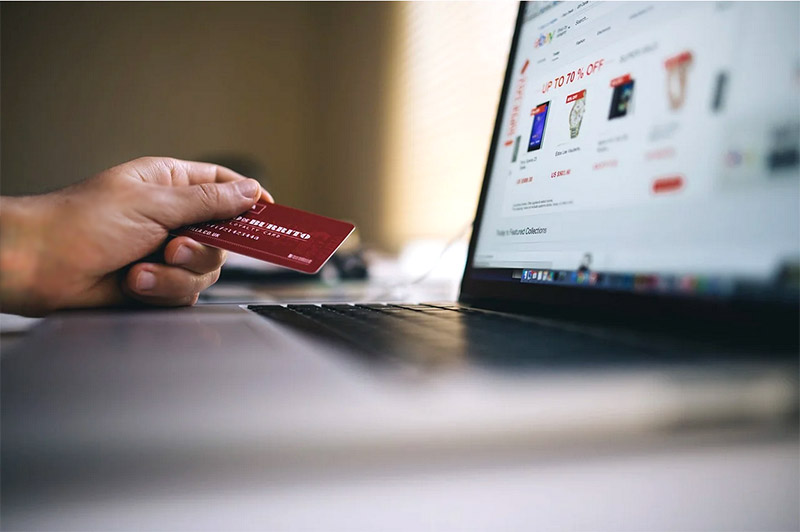 With an ecommerce business, you can have a global marketplace at your fingertips. Technology advances in communications and shipping have made it easier to reach more people and market in more places. 
However, that doesn't mean that starting an ecommerce shop is easy. You can't just put your product online and expect the customer to start flooding your website. Plus, even if you have an initial burst when you launch, it is not a guarantee for success. You need to take the necessary steps to make sure that your budding business is stable and set up for success. Here's how you can do that. 
Have a Plan
Too many new entrepreneurs get excited about their idea and rush to get it to market as quickly as possible. They may have some funding and don't worry about expenses and small details. They think that once everyone sees how amazing their products and services are, the money will keep rolling in. 
What they don't realize is that without an idea of where you want to go, you will find yourself in trouble. What if you are wasting profit by spending too much on materials? What if your early growth means you have to quickly hire and upscale? What if you overextend on your initial investments? With a clear plan in place, you are measured and realistic about your business so that growth will be sustainable and losses will be manageable. Plus, most lenders and funders require a quality business plan before they will commit. 
Create a Great Online Storefront
When you are selling online, the first connection that many customers will have with you will be your storefront. If it does not look modern or is hard to navigate, your customers will click away as soon as they get there. Your website is a storefront, and everything it does should be in service of an exceptional customer experience. 
When they land on your site, there should be something to entice them to stay and to click further. That can be sales, promotions, or even informative content. A good web developer will help you to design a pathway for customers to go from your landing page to the sales page in an easy and intuitive manner. This will increase your conversion rate and help bring in revenue. 
Insurance
Many small business owners think that they do not need insurance. They don't have customers coming into their workplace, so they can't get injured. Plus, they don't deliver, so they don't require commercial automobile insurance. They may not even have employees, which in some states would negate the requirement for having workers' compensation insurance. 
The truth is, just because you are small, that does not mean you don't have risks that could sink your business. For instance, a client could sue you for an issue with your product. Or a storm could destroy your inventory. Several things could cost you big money, and you will want to protect yourself from it. Your protection as a business owner comes from having a comprehensive insurance policy. 
Have Marketing Plan
For an ecommerce business, digital marketing is everything. Your customers are not local, so you need to be able to connect with them online. Your social media should be geared towards not just advertising sales, but also towards information and engaging. Respond to comments and complaints, and thank users for their reviews. Even if a review is negative, you can immediately take action to try to fix the problem. 
Search Engine Optimization is also a powerful marketing tool that is more affordable than traditional methods. You can use content with keywords and other elements to help boost your online storefront up the search engine rankings. Organic traffic is very valuable, as it represents visitors who are already primed to engage with your product. They have, after all, searched for it. 
Get Your Shipping in Order
You can't start selling things if you don't have a way to get them to the people who buy. You must have a stable and secure method of shipping. As you start small, it may work to use the postal service. However, as you grow, you will want a shipping provider that can offer you bulk and timely deliveries. How efficient you are with shipping will reflect on you as a business. If the shipping company makes a mistake, the customer will not disconnect that from you. They will consider it as if your business has made a mistake as well. 
Focus On Customer Service
There is a lot of competition for almost every type of service and product these days. You need to find ways to stand out in the crowd and keep your customers coming back for more. Providing excellent customer service is one way to do that. If you are too busy to respond to emails, social media posts, and phone calls, it's always good to invest in a virtual assistant for help. 

Customization and personalization can also go a long way. Even though consumers are used to shopping online and being faceless consumers, they will appreciate being treated like human beings. So remember their names, and provide customized shopping suggestions in your marketing content. 

Building an ecommerce business is the perfect option for people who want to work from home and have a knack for selling. However, there is a lot of work to do to get your products to market and into the hands of your customers. If you don't take the necessary steps to launch your business and protect it, then it could fail before it truly gets going. Follow these steps to start your own ecommerce business in 2022.


Hits: 3603 | Leave a comment