How to get the most out of your holiday
The holidays are a time to relax, spend time with family, and enjoy the company of friends. But they can also be a time when you feel stressed and overwhelmed. If you want to get the most out of your holiday season, follow these tips; they'll help you relax and have fun.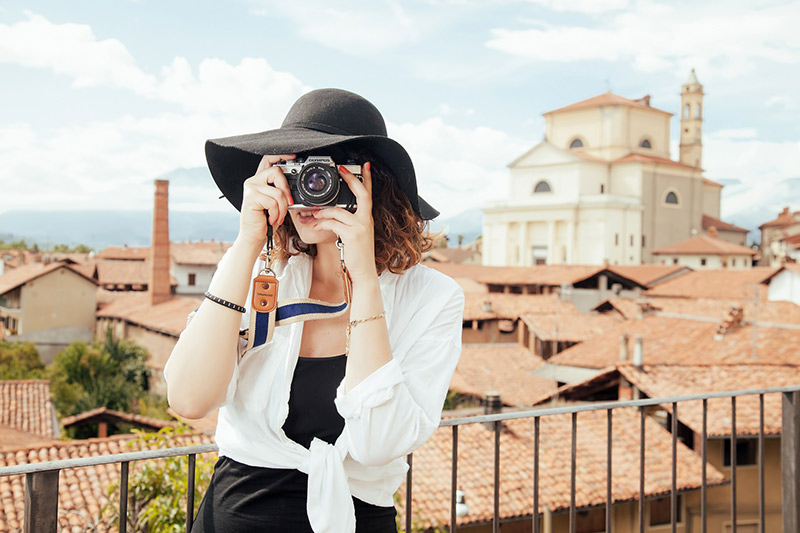 Make a budget and stick to it
When approaching a holiday, the first thing to do is develop a realistic budget and stick to it. It means being mindful of your travel expenses, accommodation costs, and any activities or sightseeing you want to do while you are there. Additionally, it's essential to keep track of your spending throughout the trip so that you can adjust your budget as needed.
By tracking your expenditures and staying focused on your goals, you can ensure you get the most out of your holiday while enjoying the experience within your means. 
Set realistic goals - don't try to do too much in too little time
When planning your holiday, setting realistic goals and expectations is crucial. It means recognizing that it can take time to experience all the sights and activities quickly. It is always tempting to try to cram too many activities into a day or attempt to see everything in one trip. But by doing this, you will likely feel exhausted and stressed out rather than relaxed and rejuvenated.
A better approach is to focus on activities that genuinely interest you and make an effort to get the most out of those experiences. For example, instead of attempting to see every museum in a city or hop from attraction to attraction, consider picking just one or two museums that speak to you and exploring them with depth.
Likewise, if you want to do some outdoor activities during your vacation, consider making time for just one or two-day trips or excursions rather than trying to fit everything in at once. This way, you will be able to engage fully with each activity and make the most of your holiday time. 
Plan and make a list of what you need to buy or prepare
Another way to ensure a smooth and enjoyable holiday is to plan as much as possible. It includes making lists of what needs to be bought or prepared in advance, such as gifts, food, or clothing. If you are travelling, it is also helpful to make a list of all the things you need to pack so that you can be sure to have everything you need.
Additionally, if there are any activities or experiences you are particularly looking forward to during your holiday, list them and plan how you will make time for them. By planning and preparation, you can make sure that your holiday goes as smoothly as possible and that you can make the most of your time.
Take advantage of holiday sales and discounts
The holidays are a great time to take advantage of sales and discounts, both online and in stores. It is especially true if you are looking for gifts, as many retailers offer significant savings during the holiday season. However, it is also essential to remember that sales can be tempting, and it is easy to overspend if you are not careful.
To avoid overspending, set a budget for holiday shopping and stick to it. Additionally, it can be helpful to list the people you need to buy gifts for in advance and what you would like to get them. This way, you can be sure that you are only buying what you need and staying within your budget.
Delegate tasks to other family members or friends
If you are celebrating the holidays with family or friends, it can be helpful to delegate tasks so that everyone is pitching in. It can make the holiday season less stressful and more enjoyable for everyone involved. For example, if you are hosting a holiday dinner, ask someone else to handle the grocery shopping or cooking while you focus on decorating the house.
Likewise, if you are traveling to visit family or friends, see if there is anything you can do to help with the planning or preparation. Taking on some responsibility can make the holiday season more enjoyable for everyone involved.
Relax and enjoy yourself
Finally, the most important thing to remember is to relax and enjoy yourself. The holidays can be a busy and stressful time, but it is essential to take some time for yourself and do things that make you happy. Whether that means taking a long walk in the park, watching your favorite holiday movie, or spending time with family and friends, make sure to take some time to relax and enjoy the holiday season.

The holidays can be a busy and stressful time, but there are some things you can do to make the most of your holiday. You can have a smooth and enjoyable holiday season by setting realistic goals, planning, taking advantage of sales and discounts, and delegating tasks to other family members or friends. Lastminute.com discount code is a great resource to help you plan and save money on your holiday. Most importantly, remember to relax and enjoy yourself.


Hits: 3411 | Leave a comment