Maria Bogdanova will greet Rome with fashion
Silvia Madina
Another talented participant will take place in the culture initiative "Sofia greets Rome". Maria Bogdanova is the newest addition among the worthy Bulgarian creators, who will prove the highest quality, the original design and the precision of Bulgarian fashion in Rome.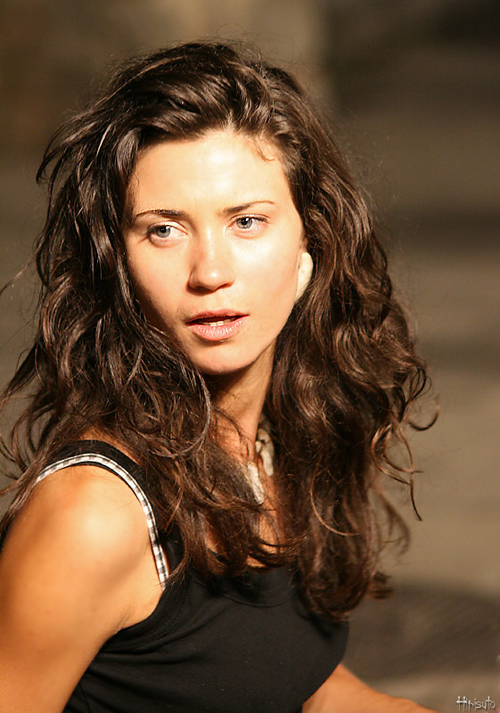 The young designer Maria Bogdanova has finished "Fashion" specialty in the National Academy of Art in 2007. Almost after finishing she started to prepare her first independent catwalk, shown in the well-known as "the perl of South Black Sea city of Nessebar.
The old town Nessebar is long only 850 m and width 350 m. Through different periods of its existence it had lost 1/3 of its territory, which had fallen through the sea.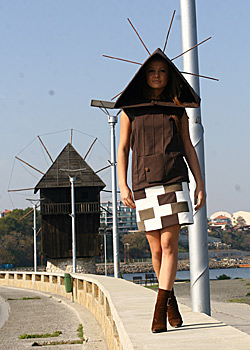 Her project "850/350" is inspired by the culture spirit and unique natural facts in the The Old Town and well-saved memorials through different ages, among which is the symbol of the town - The windmill.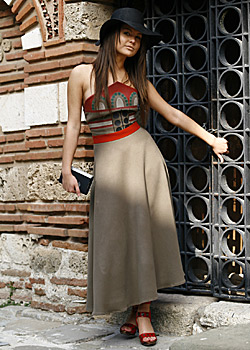 See more in Fashion Lifestyle Magazine

Photos:
1. The young designer Maria Bogdanova.
2. – 4. Proposals of Maria Bogdanova in collection "850/350".
Photo: © Hristo Terziev



Hits: 14288 | Leave a comment