The hottest trends for summer 2009 bridal dresses
A summer wedding is preferred by a lot of young couples. The Sun and the mood for entertainment predispose the imagination of couples to an unforgettable wedding party - on the beach, in a flower garden or an evening cocktail. The bridal dress should be conformable to the style of the place you have chosen. Each bride can find her personal style in the variety of models, colours and accessories that leading designers offer us.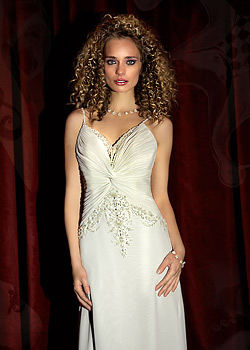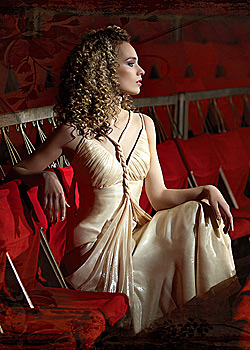 Floral elements
Decorations of stylized flowers have always been preferred by designers for a romantic vision of the brides, but this season they are a real hit. Delicate embroidery of flowers envelop bridal dresses elegantly. Silver and gold nuanced dresses are decorated with pink or white petals.
Roman style
A multi-layer dress winded around the body like a Roman toga is now made in pastel yellow or ivory. This model reveals your femininity with a naked shoulder.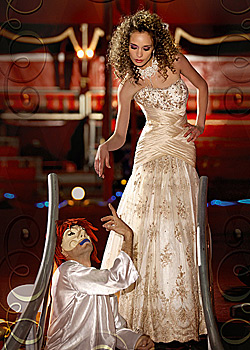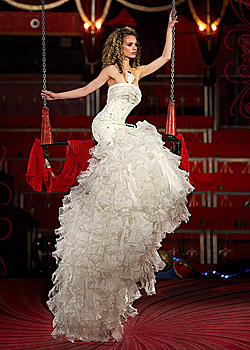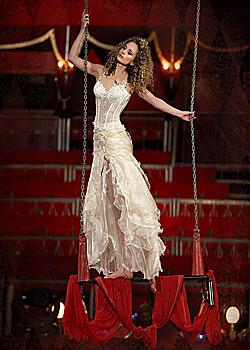 Bohemian elegance
Volumetric bottom-pleated dresses contribute to an artistic vision of brides. The 60's style is coming back with fresh fashion ideas. A lot of romance with curls and flounces all over the dress.
Southern charm
This style is suitable for ladies who don't like the strictly formal vision and plan a garden party. The dress' figure is very clean. It is slightly branched in its lower side and reaches the knees. The accent is a satin belt tied like a ribbon around the waist. This model can be combined wide-brim hat or a bonnet.
The pockets
There is only room for essential things in the small bridal handbag. Besides being practical, pockets are a very stylish detail in this summer season. They are of course elegantly added to informal dresses appropriate for a day wedding in the open.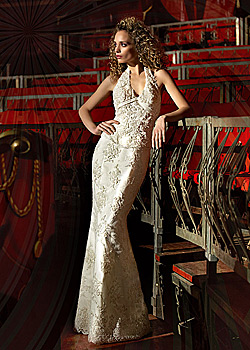 Lavender aroma
Bright purple lavender nuances diversify the bridal palette. Accessories like the hat and the gloves in the same colour would add a unique style. Sheer material create a feeling of freedom and fleetness. The organza adds class and style to any dress. Flashy materials and draperies make for these dresses' magnificence. Silk, lace and chiffon dresses are also great for the summer.
Playful feathers are a smart choice for the summer.
Some designers accent the waist and the lower part of the dress with feathers. The two-part dress with a corset is notably feminine and continues to be topical this season. Colours are white and ashy gray.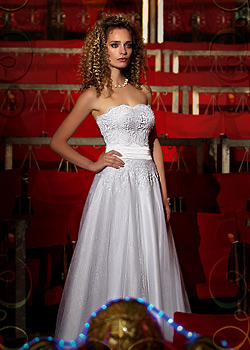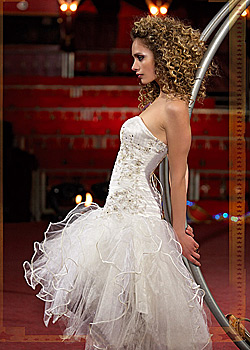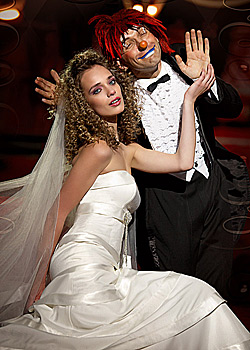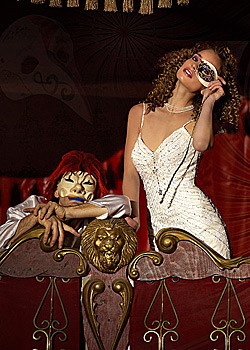 Metallic nuances are leading this year
They are preferred for translucent materials as they add splendour and prestige to the wedding dress. The elegant Greek-style sandals successfully match a silver and white dress with no shoulder-straps.
Coloured stones and diamonds
Diamonds are a classic choice for wedding jewelry. You can be different and escape from traditional solutions by selecting jewelry with sapphire, ruby, topaz or emerald. Bridesmaids' dresses can be accented with a detail of a wedding dress - flowers, veils, lace or ribbons.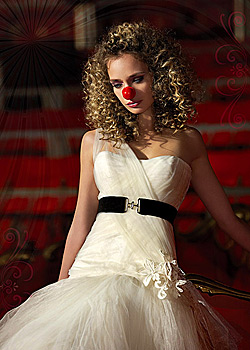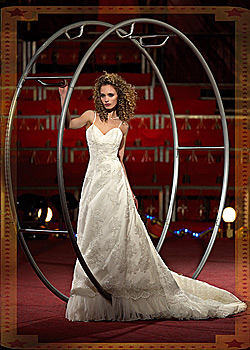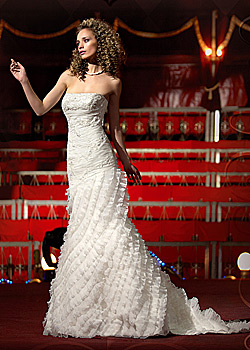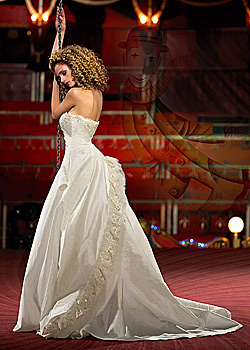 Translation by Martin Todorov


Hits: 34831 | Leave a comment