Jana Jekova made a photo session in Rome
In front of the Castle Sant'Angelo the most famous Bulgarian designer Jana Jekova shot models of her new collection.

The stylist was in Rome regarding an Evening of the Bulgarian Fashion. Just hours before the start of the catwalk the designer shot some of her most successful models from her latest collection.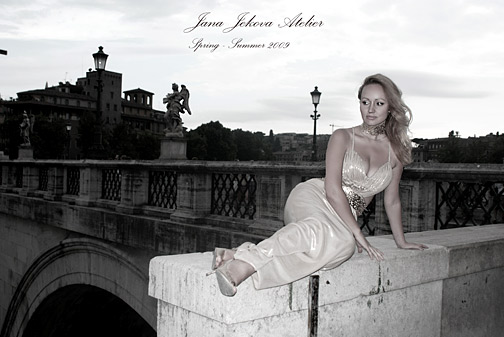 For background she used the castle and a view towards The Vatican.

During the shoot numerous tourists who had come to see the castles of Rome stopped by to watch the fantastic models from natural silk and lace who looked like they had come out of the castle.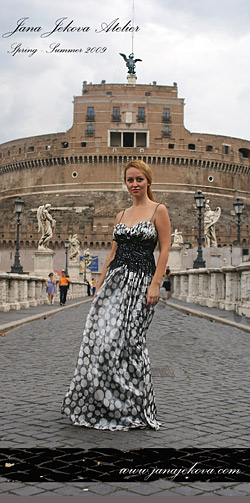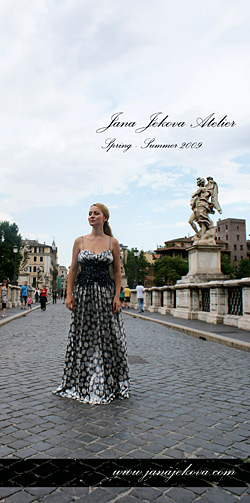 The operator Philip Marinov took the photographs and in front of the camera was the interior designer Irina Vladimirova.

On the catwalk the same night Jana Jekova again captured the attention of over five hundred people who applauded each of the stylist's models. The materials used for the dresses varied and the collection as always with Jana Jekova was perfect.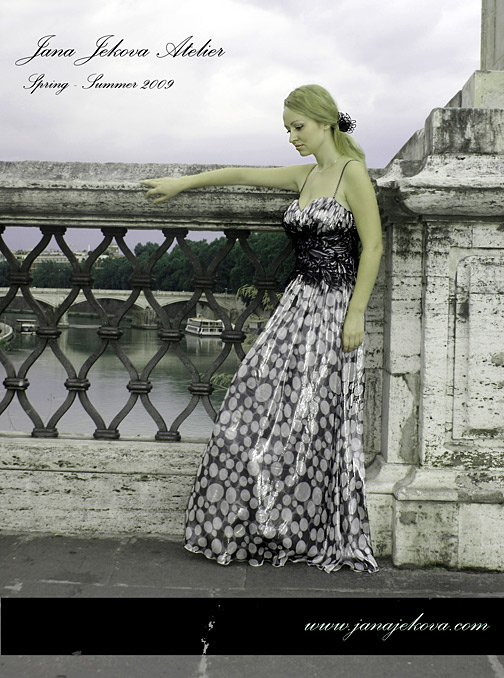 The Bulgarian ambassador personally congratulated her after the catwalk.

Boutique of Jana Jekova: Sofia, 18 Angel Kanchev Str.
Tel: +359 2 981 8470, +359 2 971 3633
www.janajekova.com


Hits: 14010 | Leave a comment