Collection of Guillermina Baeza Spring/Summer 2010
Cibeles Madrid Fashion Week ended on Tuesday, September 22, 2009 with the fashion show of the Spanish designer Guillermina Baeza, presenting her lingerie and swimwear collection Spring/Summer 2010.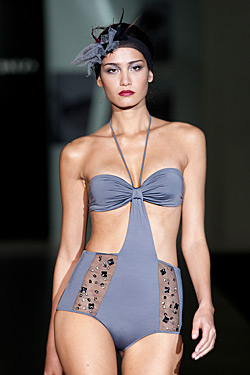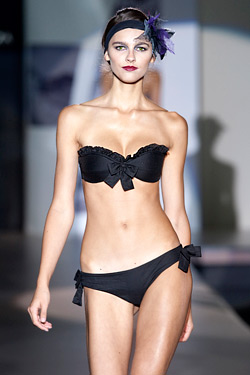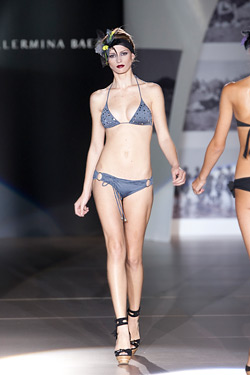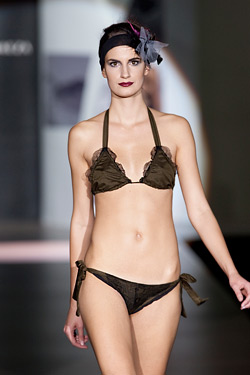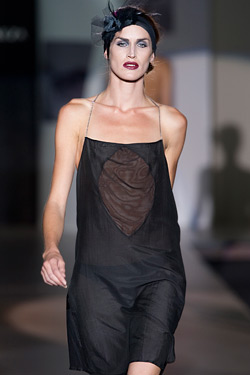 Satin and stretch organza in blue, black, lilac and yellow dominate the collection.
Small frills and ties decorate some of the models. The one shoulder models are very sexy.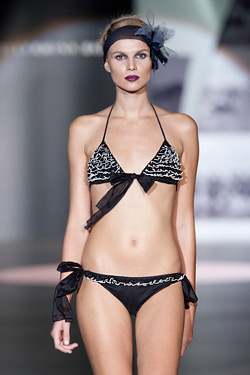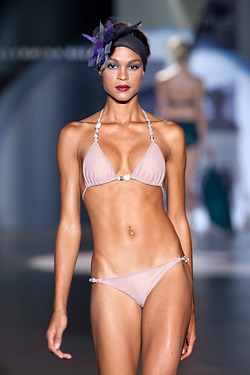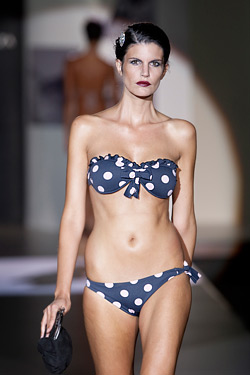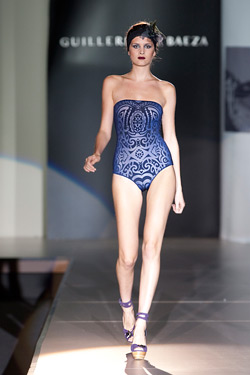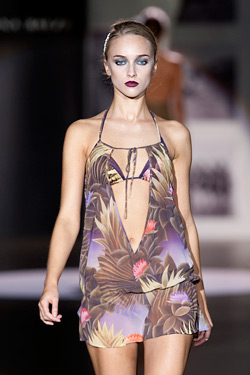 Born in the Spanish protectorate of Morocco, Guillermina Baeza's exposure to different ethnicities and cultures coupled with an extremely European education have a strong influence in her design aesthetics.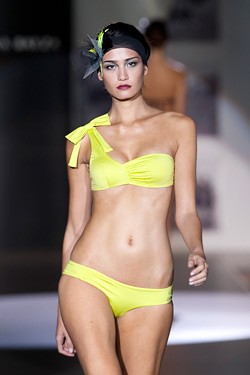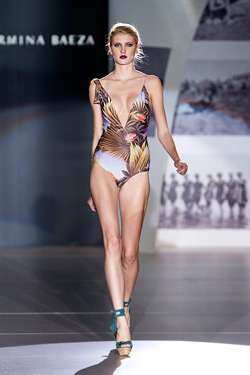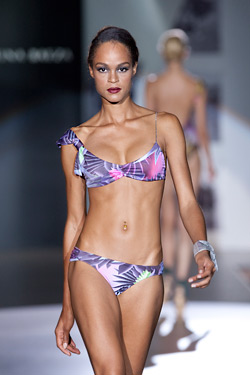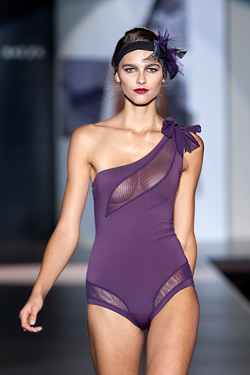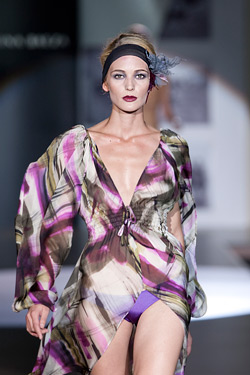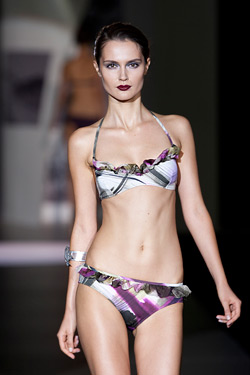 In the 60s, she moved to the cosmopolitan city of Barcelona and, in the 70s, she began her professional career which, little by little, earned her a prominent space in the world of swimwear and lingerie design. In the 80s, not only the most important European distribution circuits but also the great fashion showcases, such as the Salón Gaudí in Barcelona and the Prêt-à-porter in Paris, began to demand her presence.

Nowadays, Guillermina Baeza is a prestigious, emblematic Spanish fashion figure and the presentations of her swimwear and lingerie collections in different frameworks in the city of Barcelona have become essential engagements for the mass media and basically the specialized press twice a year.

Her daughter, Belén Larruy, can currently be found alongside the designer directing the creative team.

Photos © Image.net


Hotels in Madrid - online reservation - from $88


Hits: 15353 | Leave a comment