The colour lens
Eyes are a mirror of the soul – everyone know this. The look can tell so much: whether we show interest in something, flirt, crush with eyes. Colour lens are a contemporary solution how to change our eye's colour and to add an expressive shade. Making your daily make-up you can show up your eyes with the help of contact lens and make one unique look.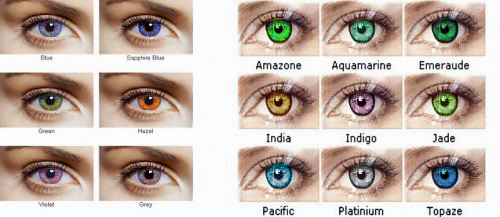 The contact lens (also those with prints) are made suitable for use by people with medical problems like hypermetropia, myopia, astigmatism etc.

In our days, such lens can be a fashionable addition to your looks. There is a wide choice in shade colours and intensity. Lens with prints are appropriate for masquerades, feasts and parties.



Source: fashiony.ru


Hits: 19062 | Leave a comment