Beach fashion "Triumph" Summer 2010
Beautiful and vacation days, romance, hot fashion and cool music festivals are the first things that come in our minds with the coming of summer.

Parts of all this can be found in the newest collection of beach wear "Triumph".

The magnetic collection is an explosive combination of colors and fashion ideas.

Retro-motives in the beach wear are presented in the series of Triumph - Audrey, Grace, Ava and Кatharine. Swimsuits remind the classical elegance in the style of Hollywood stars since the time of Audrey Hepburn.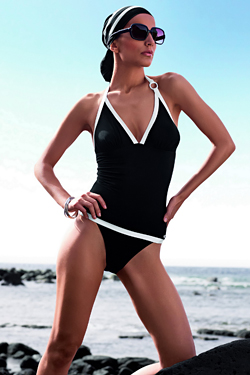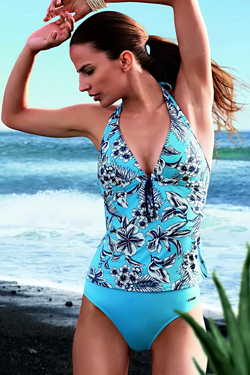 Big part of the series for young ladies – Miss Triumph, are also in retro style. In Miss Kate, Miss Sienna and Miss Coco, bright orange and pink are combined with floral prints and hot "Mexican" colored stripes.

All fashion fans know well that the most important thing for perfect vision is how everything is combined. Triumph makes it easy with the series M2M (mix to match). This yeas they are available in one color or in Hawaiian floral patterns and colors are bright green, red and turquoise.

Another trend in beach fashion for this season are the tops which combined with the bottoms look like whole swimsuit and are great for the beach, and when the sun goes down are the perfect addition to jeans or trousers, skirts and jackets. Triumph offers a wide range of colors, patterns and fabrics (Venus, M2M, Kir Royal, 4 yr Curves).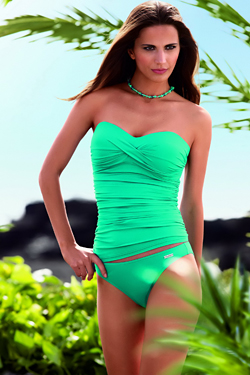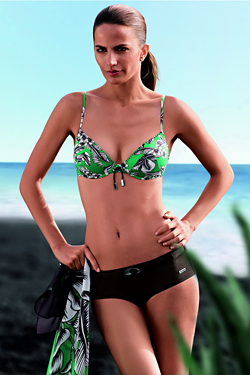 Photos:
"Audrey"
M2M 10
"Venus"
M2M 10
Photo: © Triumph


Find out more at: FASHION LIFESTYLE MAGAZINE
Hits: 22388 | Leave a comment