Hairstyles and haircuts that can make your face look slimmer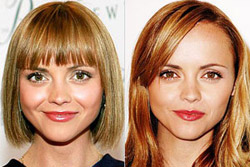 You are may be on diet or may be you are doing a lot of workout to loose your excess weight. Well it would be very wrong to say that stop those things but what can be suggested that just once consider the slimming haircuts along with your slimming regime.

You can look slimmer with a proper hairstyle. For a proper hairstyle you have to first you have to consider the right shape of your face. Round faces are roughly as wide as they are tall, but whether your face shape is, the goal typically remains the same: to make your face appear oval-shaped - length about one and a half times its width, with your jawline being slightly narrower than your forehead.

Erik von Spindler, a stylist at Lukaro Salon in Beverly Hills says the right cut can help trick the mind's eye and make your face appear more slender. Layering is key for achieving that effect, he says, and there are also specific hairstyles to avoid.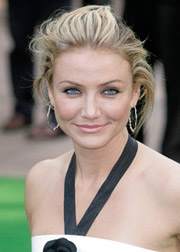 Often people with round face brood over their hair styleing. If you have a round face like Renee Zellweger, Cameron Diaz, Kate Winslet, Catherine Zeta Jones, Drew Barrymore and Christina Ricci, stop brooding. There are many options open for you.

In addition to a flattering haircut, the hairdressers suggest using highlighting and color creatively to help to make your face appear thinner.

Although Von Spindler said he turns to highlighting to add some depth and dimension, still, he suggests not placing too much emphasis on color. "It's really the cut that's going to make you look slimmer," he says.


Hits: 24690 | Leave a comment