Wearable Fashion from 2012 Spring Shows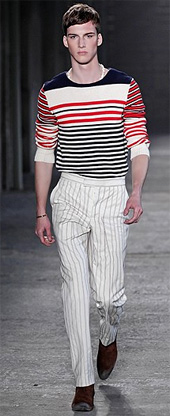 For most men, the thought of wearing the clothes that appear on models in runway shows is a laughable topic. Even men that are interested in fashion routinely cringe at some of the ugly designs that manage to make it to the stage. The good side of male fashion collections is that they usually identify the next trends and even though the designer clothes may not be wearable for most men due to budget or other concerns, it can give the average man an idea about which styles will be hot for the next season.
With the 2012 Spring and Summer fashion shows across the globe, there were several design houses that found success with their creations. Men who want to look good for the next six months should pay heed to the following styles, according to Dailymakeover.com - online source for all the latest beauty and fashion news, tips and blogs and where you can try on all the latest trends and styles with the cutting-edge virtual hair and makeup makeover tool.
Like it or not, the colors that were popular this past fall and winter are headed back to the closet. Similar to women's fashion, the Spring 2012 trends point to muted instead of bright colors and it seems that gray in all shades will be the norm for the warmer weather. While the bright colors may be taking a backseat, the delicate tones on the pants instead of the typical blacks and blues may be a welcome change after the chill of winter. Until spring has fully warmed up, knit and striped sweaters will appear to enjoy some popularity if the designers are correct. The Alexander McQueen house had success with many of its models, including a white sweater with red and black stripes that has since sold very well in shops.
As it has been for nearly every spring of the past 50 years, the leather jacket will surely be a hot item this spring. However, there are some variations and it looks like black is out as the favored color of leather. Instead, various shades of brown have taken its place and the preferred texture is as soft as possible, with rough leather being out for the season. For the business man, suits introduced by the major names of the fashion world tended toward gray and dark blue, again leaving black absent as a popular choice of design color. One of the more interesting models came from the Ralph Lauren house, which featured a gray suit with pink cross patterns that evoked the advertising style of the mid 1950s.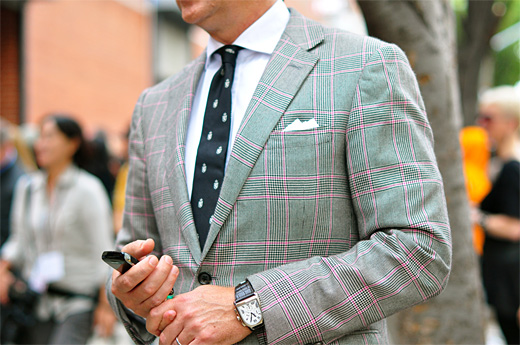 Shoes may represent the most interesting trend of the 2012 Spring shows, with a couple of surprising choices coming from respected fashion designers. Several chose to bring back the moccasin-styled boat shoes that were popular in previous years. A close relative, the canvas shoe, was also featured prominently and is thought to be a forerunner for the most popular shoe of the season. While the attractiveness of both styles can be debated, the level of comfort found in the spring lines is much higher than normal. The shoes, leather jackets, and knit sweaters all indicate that the man's comfort is the highest priority – a nice piece of news for men who want to look and feel good when spring comes around.


Hits: 11771 | Leave a comment