Swimwear fashion trends for Summer 2012
The best way to start thinking about the summer and your dream vacation is to get to know the latest trends in swimwear for Summer 2012. We picked for you the best suggestions from the fashion shows around the world.
Swimwear Trend: Retro
The retro style is in fashion again. High-wasted bottoms and full-coverage tops are not very sexy, but still you can choose them to cover your problem areas and feel comfortable.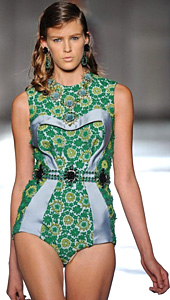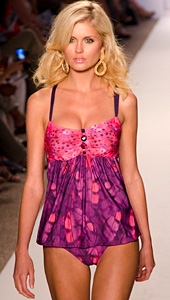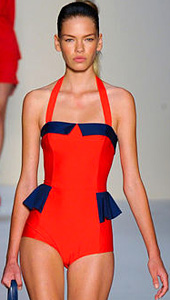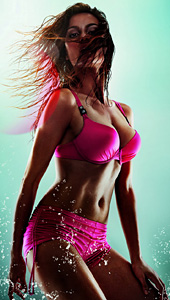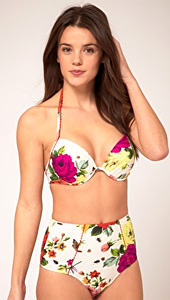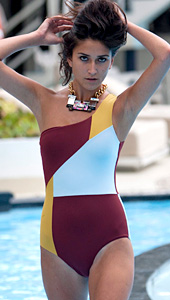 Swimwear Trend: Ruffles
Ruffles are very cute and they appear not only in swimwear, but also in all kind of garments for the summer season. But avoid them in the hip area, if you want to look slim.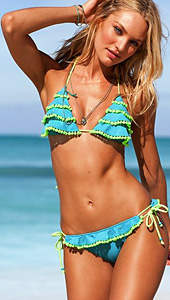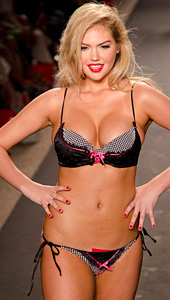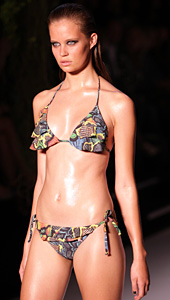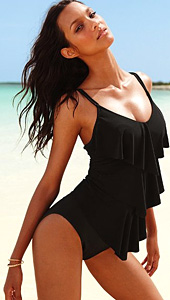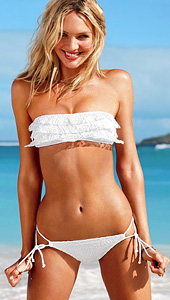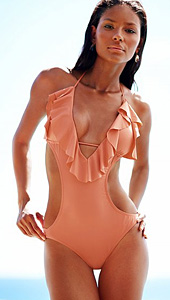 Swimwear Trend: Crochet bikinis and embroideries
Crochet swimwear offers a combination of sex appeal and reality that every woman wants from her swimsuit. This kind of swimwear can make you look unique on the beach.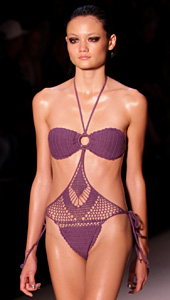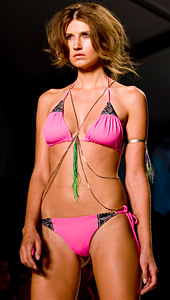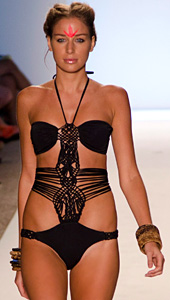 Swimwear Trend: One-shoulder
The fashionable one shouldered swimwear for 2012 have a thick, single shouldered strap and a colour contrast between the strap and the rest of the bikini.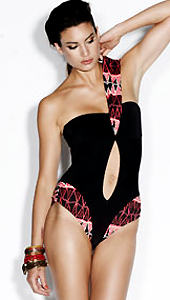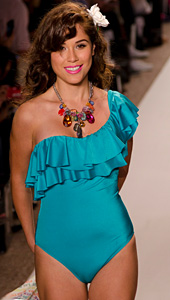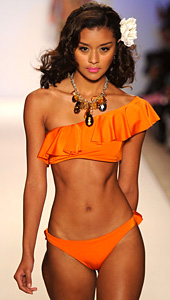 Swimwear Trend: Prints and bold colours
The hottest colour trends in swimwear for Summer 2012 are orange, coral, citrus green, fuxia, aqua, cobalt. Florals, wild, tribal
and geometrical prints are hotter than ever. Python, leopard, stripes, zigzags and kaleidoscopic prints can be great options.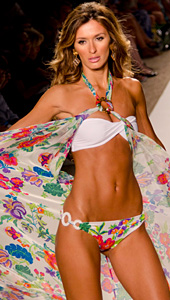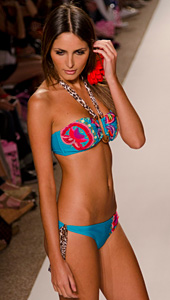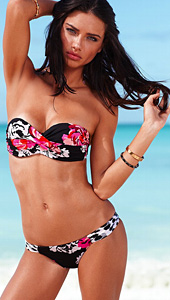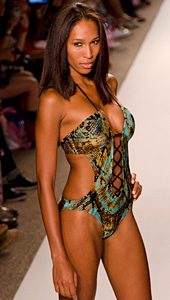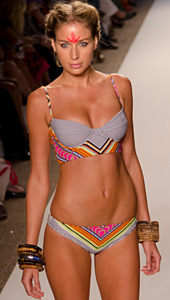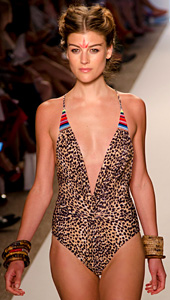 Swimwear Trend: Cut out
Cut out bathing suits are very sexy which makes them very popular. They can be cut away at the sides or the front, exposing your figure in all the right places. The disadvantage is that this kind of swimwear can leave very funny tanning marks on your body.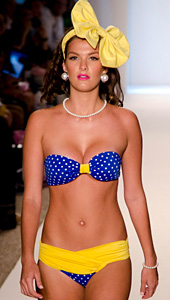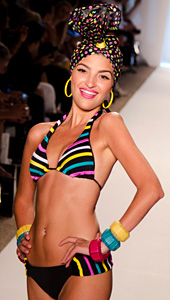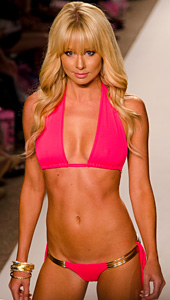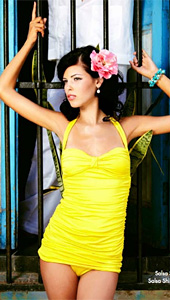 Swimwear Trend: Black and white
For a more dramatic look you can choose the black and white combination.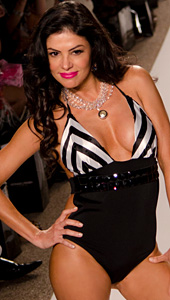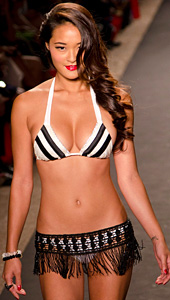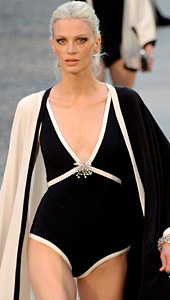 Hits: 27119 | Leave a comment