Nails for celebrities - The most Expensive Nails in the World
After the successful launch of BOHEM nail jewellery, BOHEM is now releasing their first pair of nails for celebrities.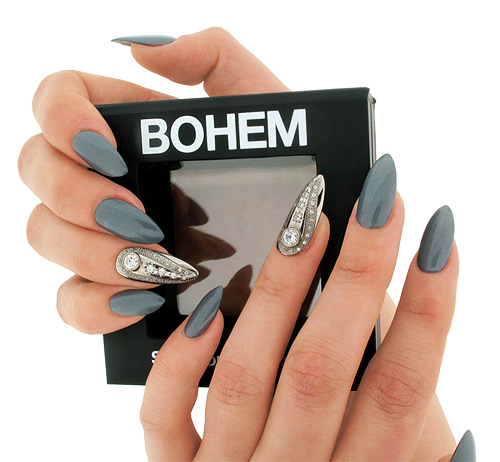 These experimental nails were produced in the Birmingham based studios.
The objective was to design and make a pair of bespoke accent nails to fit Rihanna on her World Tour 2013.
Keeping the 'Diamonds in the Sky' theme, the design team went for a multilayered 3d nail, keeping in mind the end result should look classy and slick. The layers represent the sky with 'star set' diamonds, set in platinum representative of her platinum sales. Also the large brilliant cut diamond represents the biggest star of all.
The jewellery and stone setting were completed by artists and jewelers from the Jewellery Quarter in Birmingham.
This pair of nails is truly unique in every way. BOHEM will be designing other exclusive 'Nails for the Stars', each one bespoke by its own inspiration.
Like any other BOHEM jewellery, the 'Nails for the Stars' will be hallmarked by the Birmingham Assay Office to certify the quality of the diamonds, gold, platinum, silver or other metals used.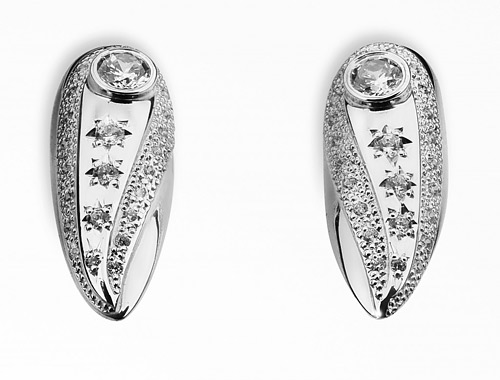 "We could see that Rihanna loves her almond shaped nails and she obviously likes diamonds. Her 2013 tour was called "Diamonds" with her debut single "Diamonds in the sky." In the past we have seen celebrities wearing metal nails but again BOHEM is pushing it further. The 'Nails for the Stars' are made with precious metals and precious gems to fit the hands and the style of that particular celebrity" said Joe Vella, the creative director.


Hits: 11374 | Leave a comment