New trend in manicure for 2014 - 3D nail polish
Dhemerae Ford And Sarah C Awad a.k.a 'The Laser Girls' are New York City based digital artists who work in collaboration for creating 3D nails designs - a promising hot trend for this year.
Imagination is the main element of girls' work. They have their own blog in which they share their ideas.
Dhemerae and Sarah project nails design with PC and after that, using 3D printer, plastic and brass, create realistic models of the nails.

During an exhibition at the Museum of Arts and Design (MAD) in New York, girls' creations have caused such a furore, that they are already available at shapeways.com. Prices are between 5 and 30 $ depending on the used materials and nails' length.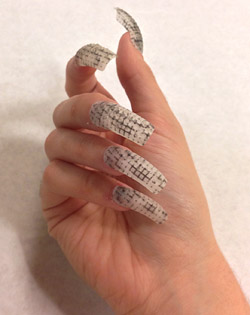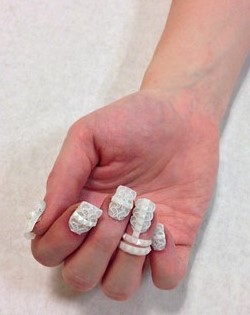 Experts in the industry describe the manicure as 'ideal for special events, costumes and other short occasions' because the models are not designed for long use - a thin layer of glue is used to place them over the nails, so it is desirable to carry maximum three days.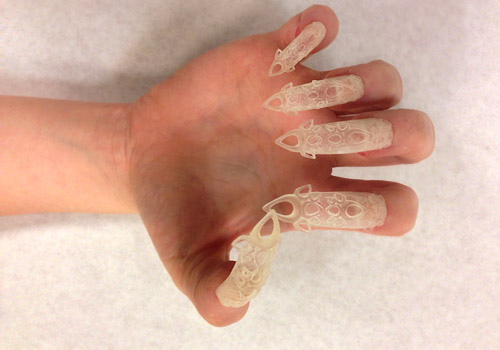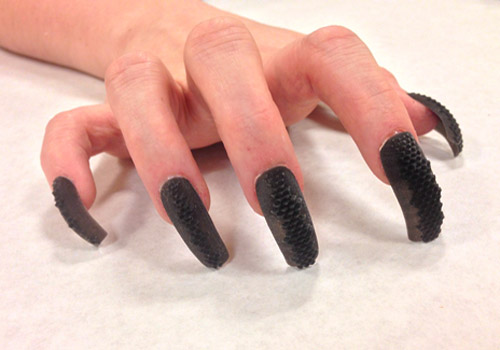 Photos: thelasergirls.tumblr.com


How do you like it?


Hits: 13705 | Leave a comment