Fall-Winter 2015/2016 fashion trends: Contemporary junior
For the Fall-Winter 15/16 season Trend Council has selected some major contemporary junior trends that will be key to impacting design development and retail buying. Here are three of their favorites: Star Wars, shine at warp speed. Aspen, an apres ski up-date. And the third one is Tokyo Moto.

STAR WARS
Enter Princess Leia, from the now retro original film Star Wars, emerging from a dark far off galaxy. Nude headbands hold back bone straight hair to keep in pace while dresses of parachute nylon float in non-gravity atmosphere. Space booties anchor her look as the young space cadets sparkle via metallic leather and glitter fabrics while traveling at warp speed.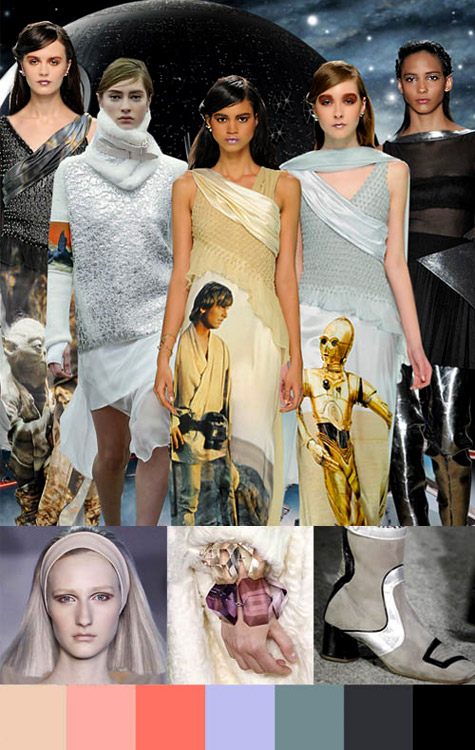 ASPEN
After slicing through the white snowy slopes, the girls traipse across iced cobblestones in wedge-heeled boots Êto sit around the fire in nubby sweaters and dyed shearling jackets. Spilled hot chocolate might find itself soiling Fair Isles and patchwork denim jeans. And of course when the chocolate is finally gone, and braving the whipping wind and frigid temperatures is again required, aviator sunglasses help shield the face while knit multi-colored caps warm the head and ears.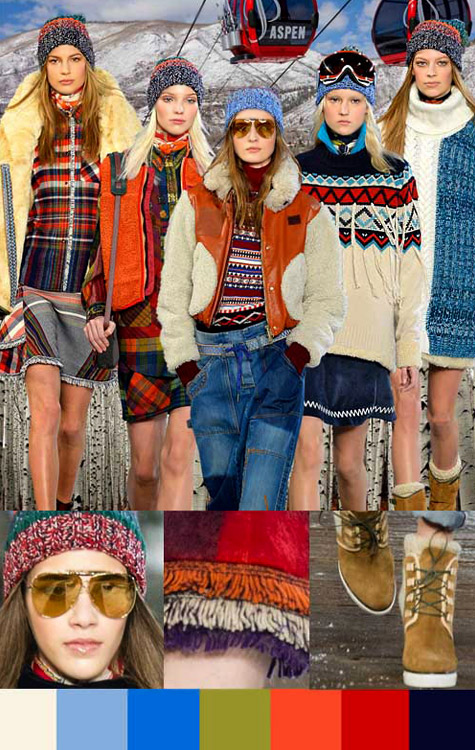 TOKYO MOTO
While most trips to the Far East's island of Japan conjure thoughts of Harujuki, this season looks to the tougher, likely gang affiliated, Tokyo Moto girls. Plaited hair lays on primary colored moto-logoed jackets of patent leather, quilted nylon and vinyl. Thick obi belts come updated in leather, cinching silhouettes in tight. Graphic bandanas, geometrically pretend bowling bags, driving gloves and even wavy soled sneakers finish the looks combining utilitarian comfort from whipping winds with brash, graphically driven design. Konichiwa.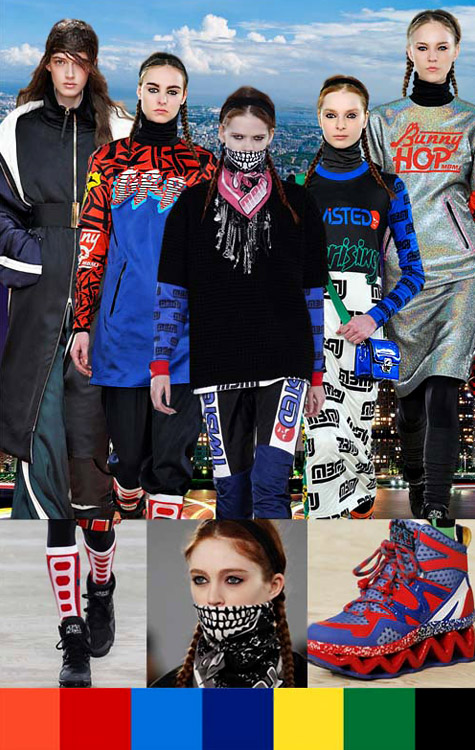 Photos: Trend Council - a niche online forecasting service that provides valuable color and trend information to help you make accurate decisions for your business based on factual analysis by industry leaders. Trend Council focuses on the Ladies, Juniors, Mens, Young Mens, and Active markets.


Hits: 39248 | Leave a comment