Rabaneda for Spring/Summer 2015
A complex personality, which seems simple to the eyes of a stranger, hiding her beauty and containing her biggest wishes. While observing the others passing by, clearly marked by the ending spring season, she feels how her feelings and passions start swirling within her, trying not to explode.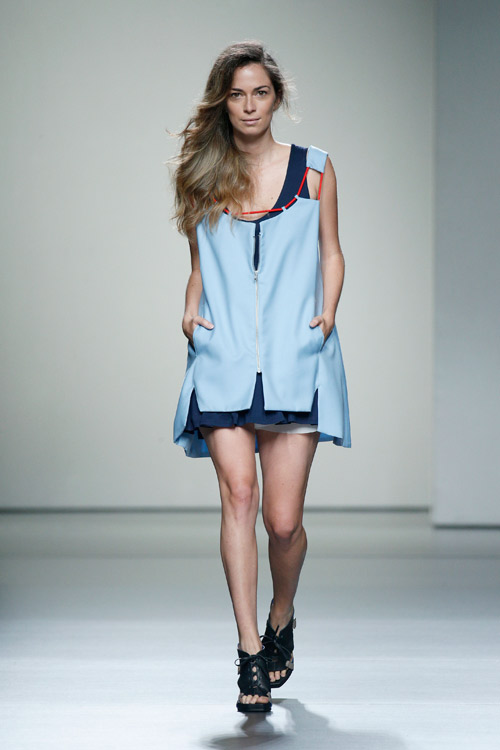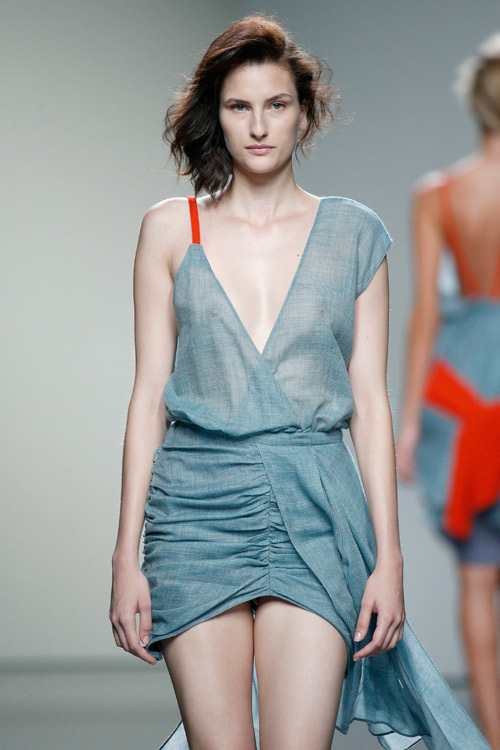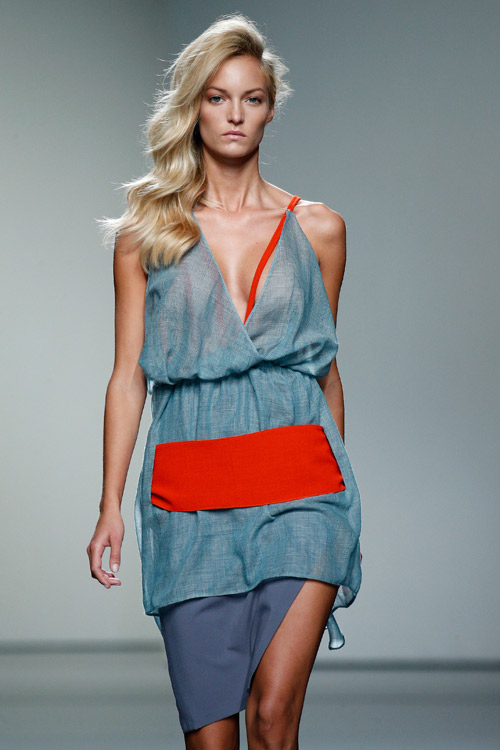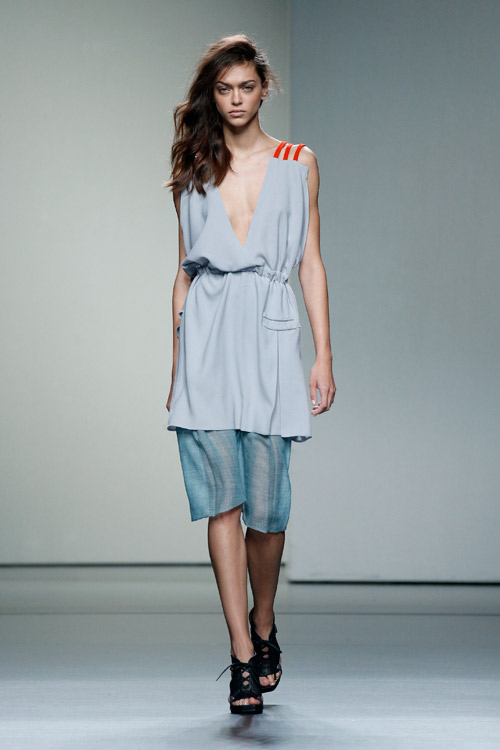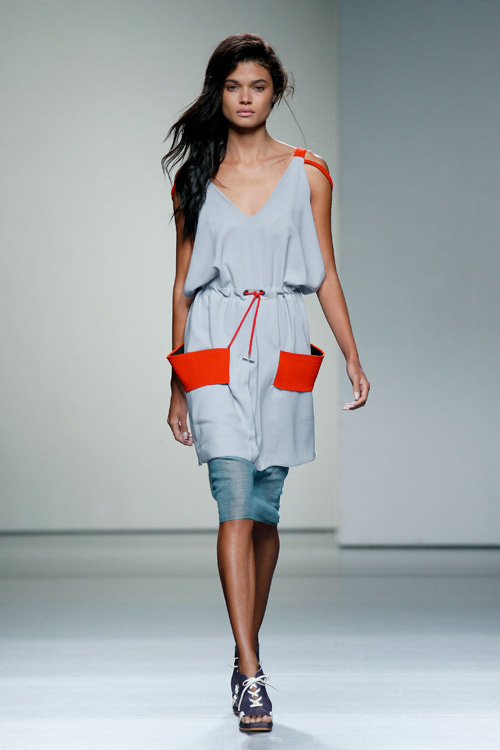 Preserving the apron as an initial starting point, creating new shapes and silhouettes with pieces and textiles of a different origin, combining them until they become one.
Materials, Shapes and Colors:
Mainly merino wool. Playing with the versatility of this material, which is associated more with cozy warm winter clothing than with light summer fabric.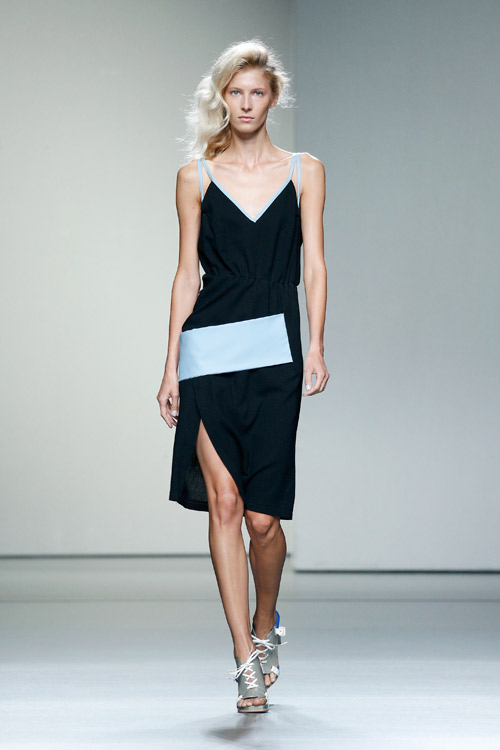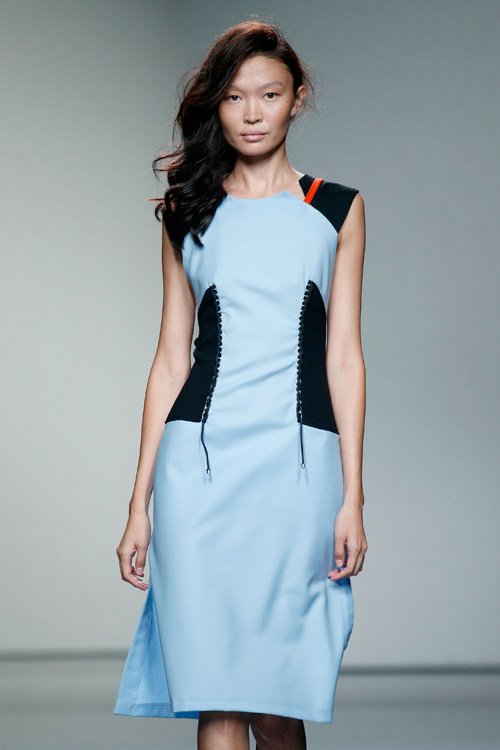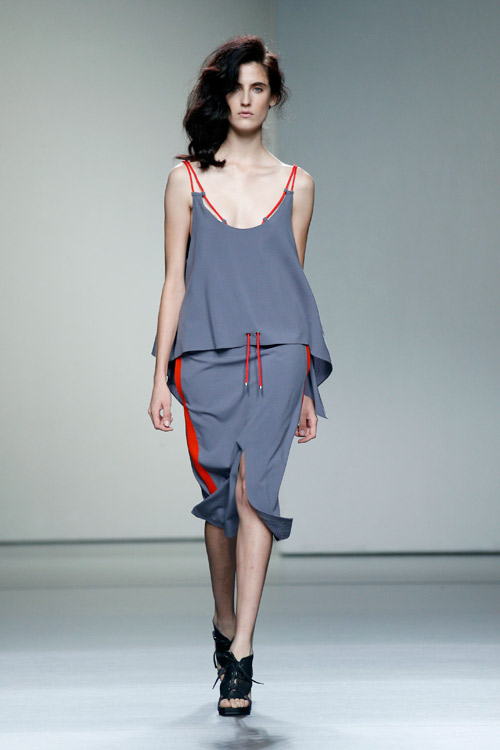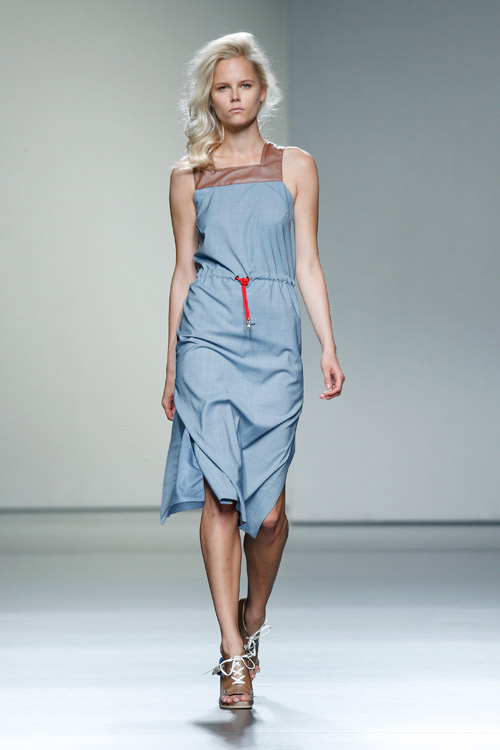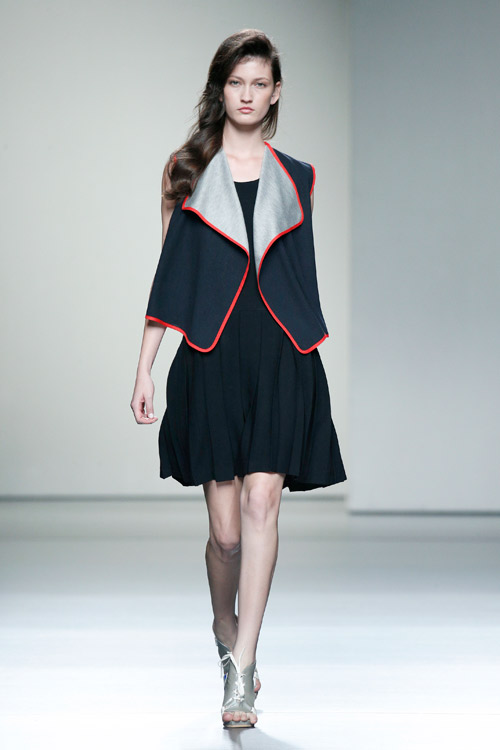 Sometime 100% merino wool, sometimes a silky and delicate merino-cashmere combination and in other cases with a more technical appearance, with a plastic print in one of its faces. You can also find viscose, but always playing with natural fabrics.

Grey is the main color, mixed with black, white, sky blue, navy, ochre and details in red.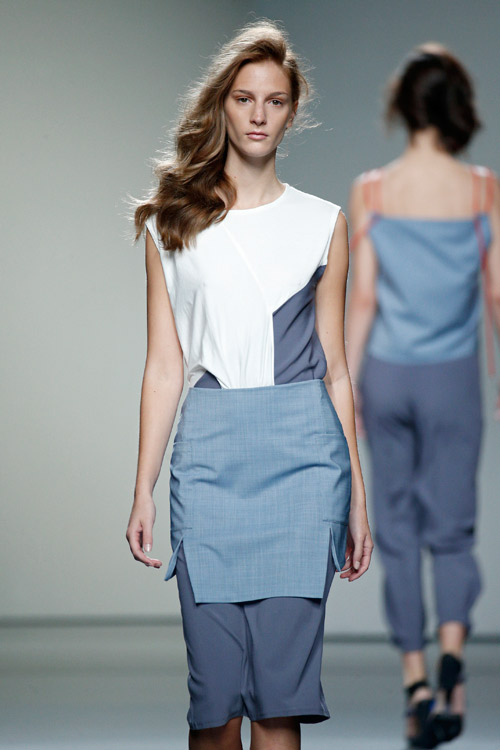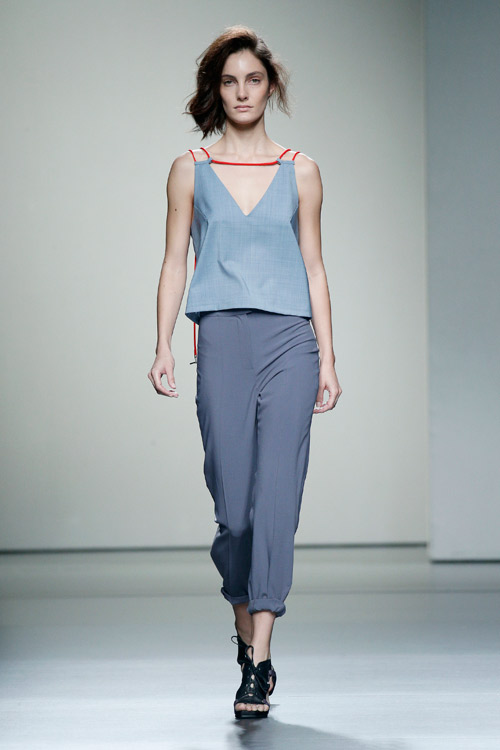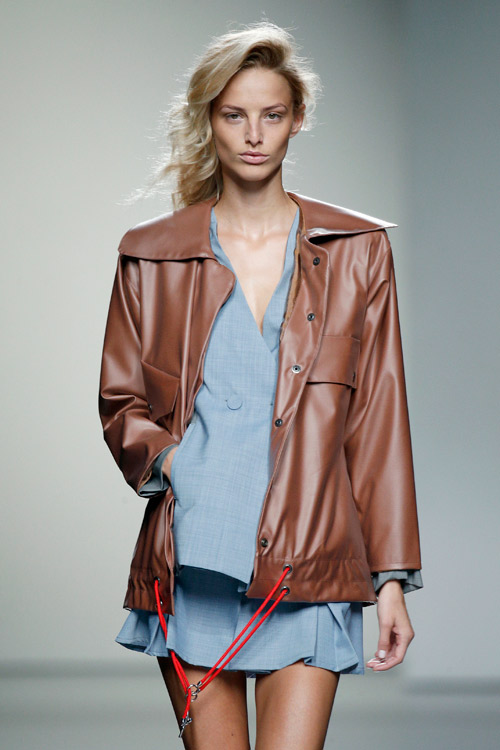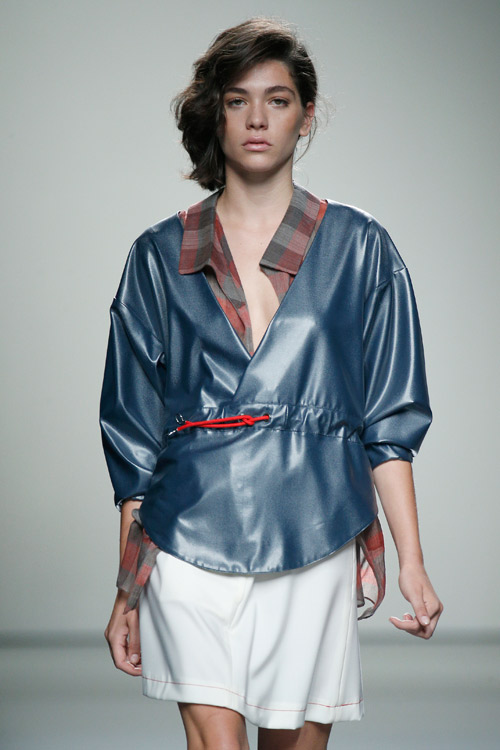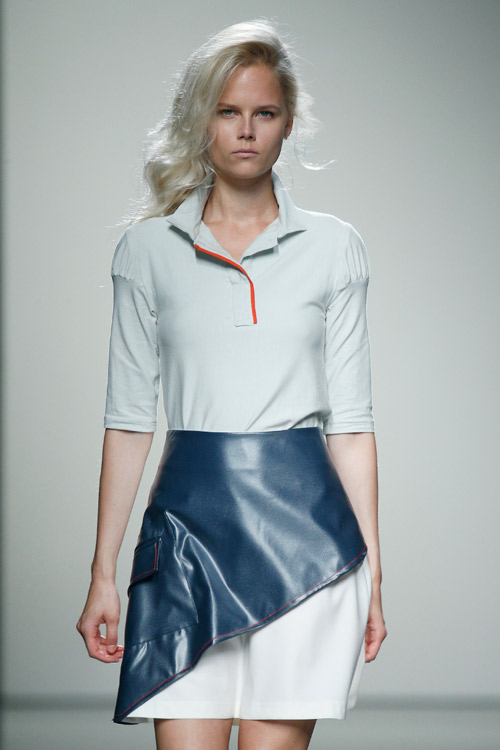 The silhouette "b" appearance is shaped with some more structured textiles in combination with other garments.
RABANEDA woman is more real than ever on this collection. She is so fresh, active and has this feminine urban character.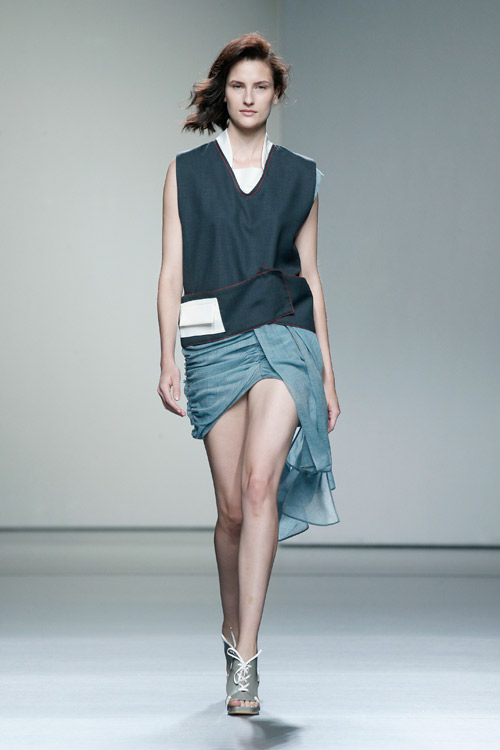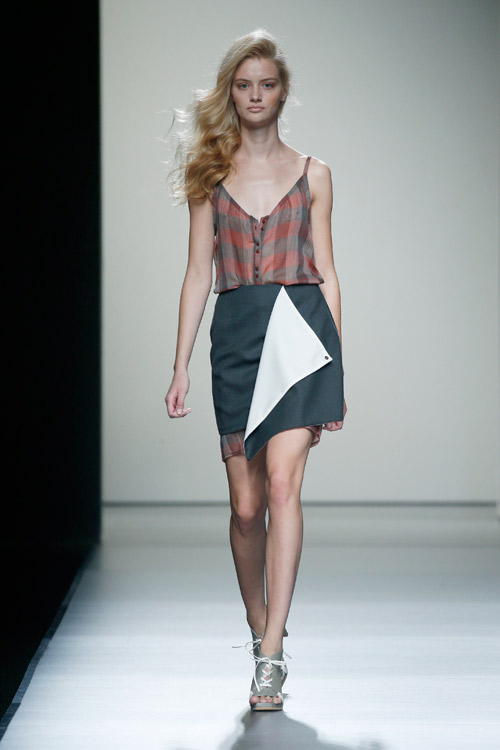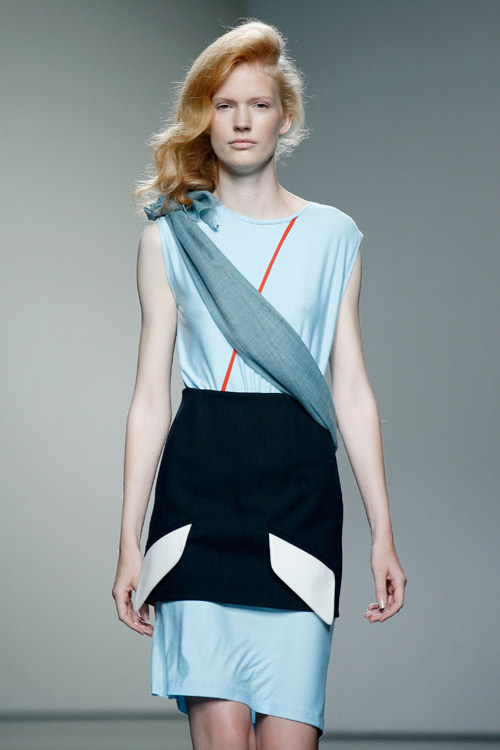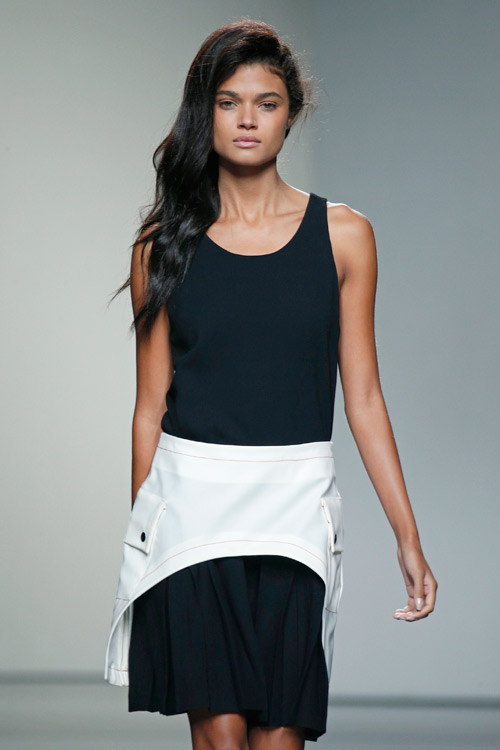 Hits: 5627 | Leave a comment