THE MAGIC MOUNTAIN by Ana Locking at Mercedez Benz Fashion Week Madrid
Inspired by Thomas Mann's novel. "The Magic Mountain" takes us on a roller-coaster ride in which a sense of nostalgia for Old Europe goes hand in hand with American pop iconography.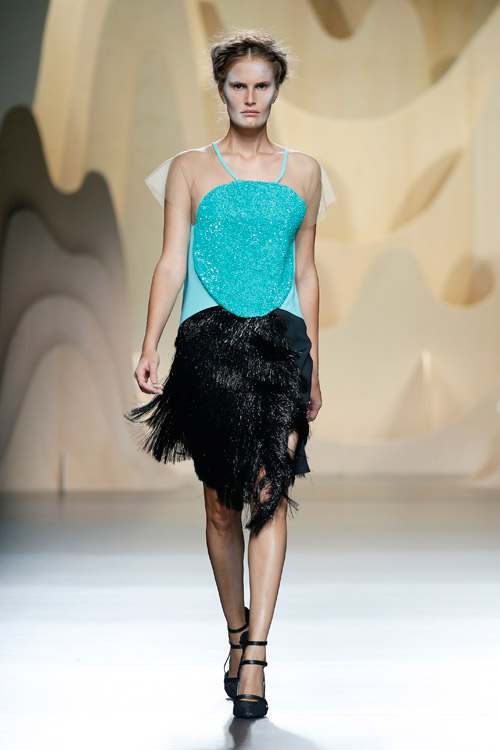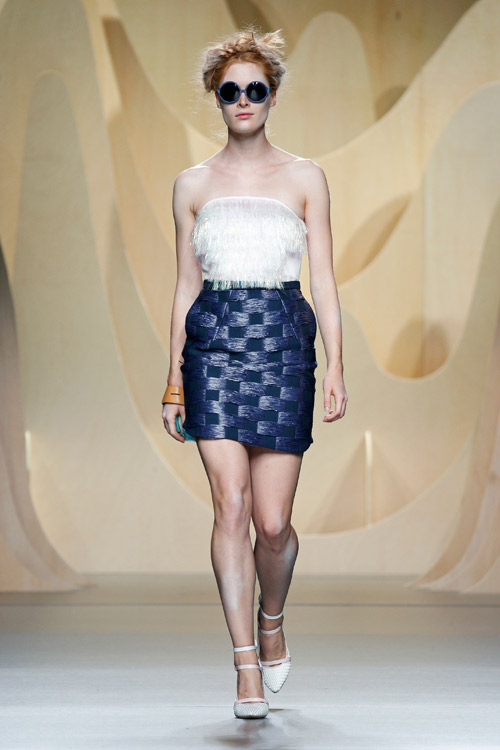 Mann's novel is set in a centre for rest and recovery in the Swiss Alps, and it is in this sense that the emotional ups and downs of the patients at the sanatorium reflect the curves and ups and downs of the roller coaster, leading to the creation of my own Magic Mountain. In this sanctuary, time seems to unfold in a different way, creating a temporal realm that is different to the one we are accustomed to. In this parallel reality, the idea of rest and preservation contrasts entirely with that of the ceaseless and incessant movement of contemporary life.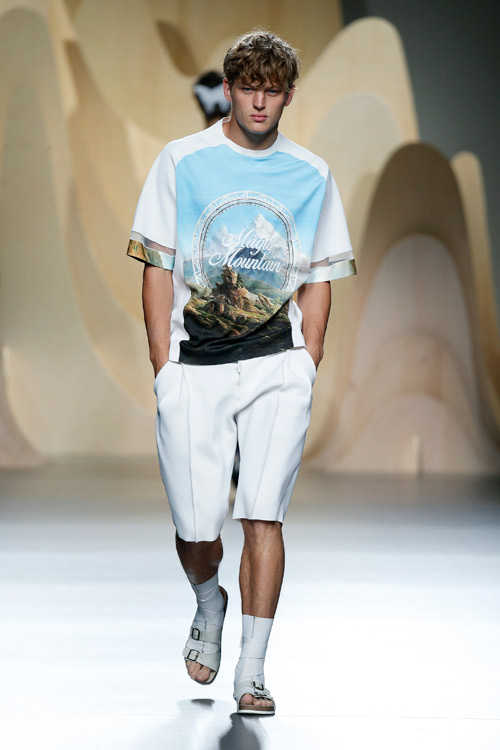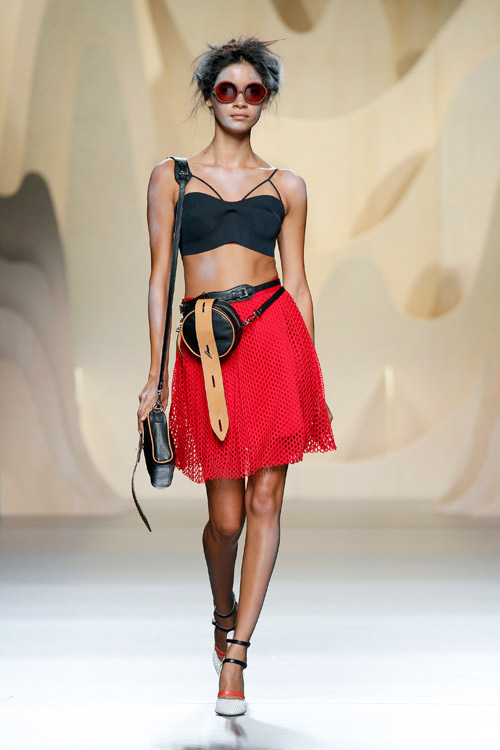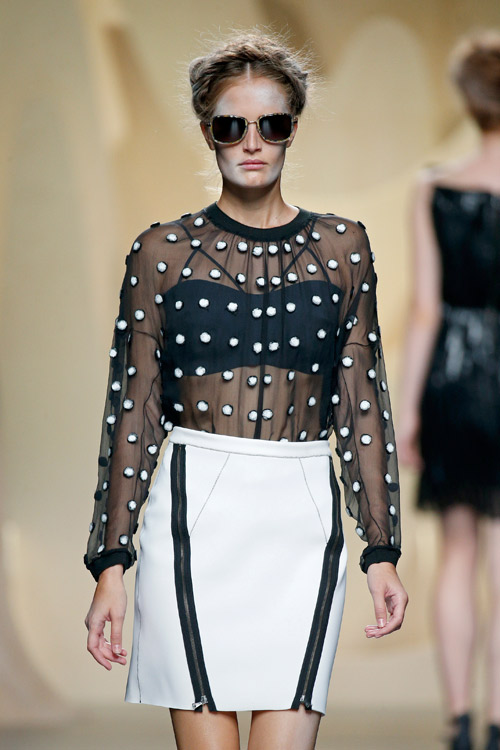 Collapse and recovery. The collapse brought about by the extreme agitation of life today, and the need to escape from this moral recklessness in order to search for recovery on the personal magic mountain that each of us erects, creates the magic of our daily existence.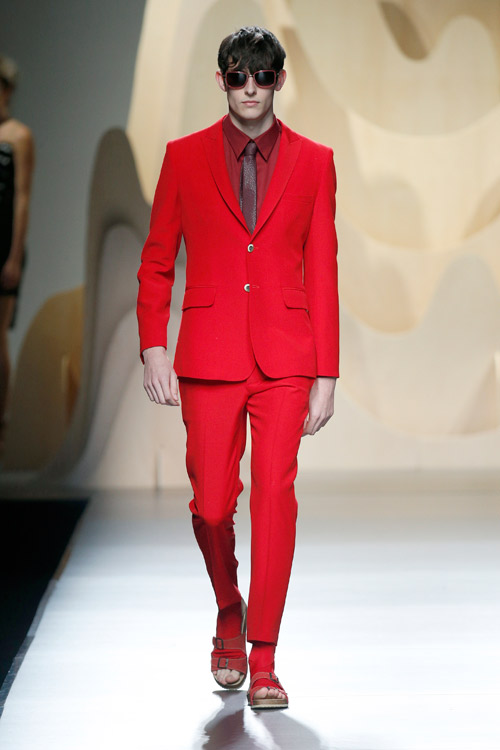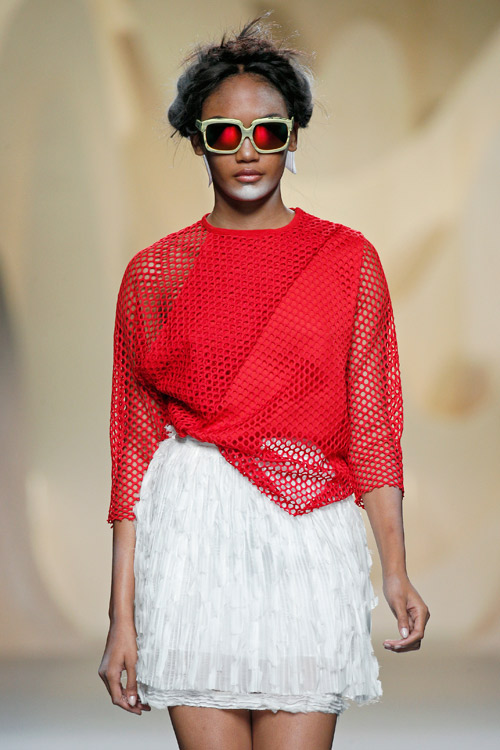 SILHOUETTES, MATERIALS AND COLOURS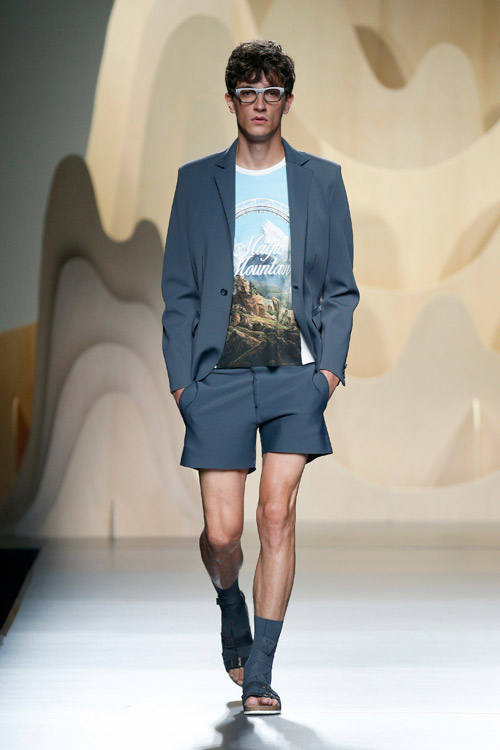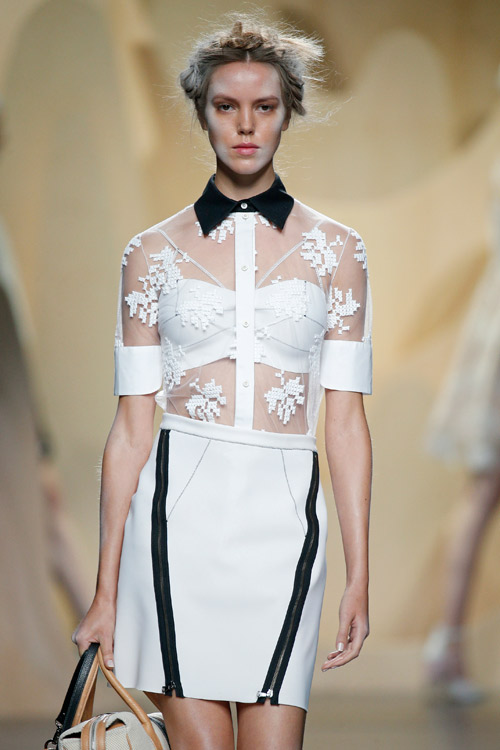 The themes of seduction and sophistication are highly prominent throughout the entire collection, as are the themes of serenity and equilibrium, making up the four pillars on which the collection rests.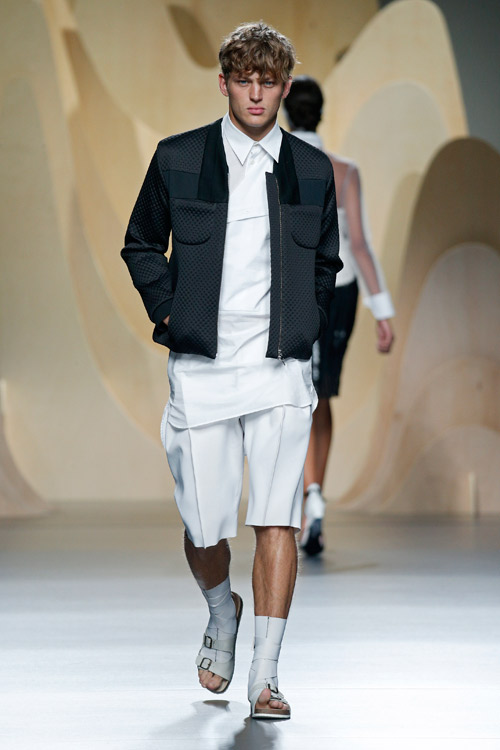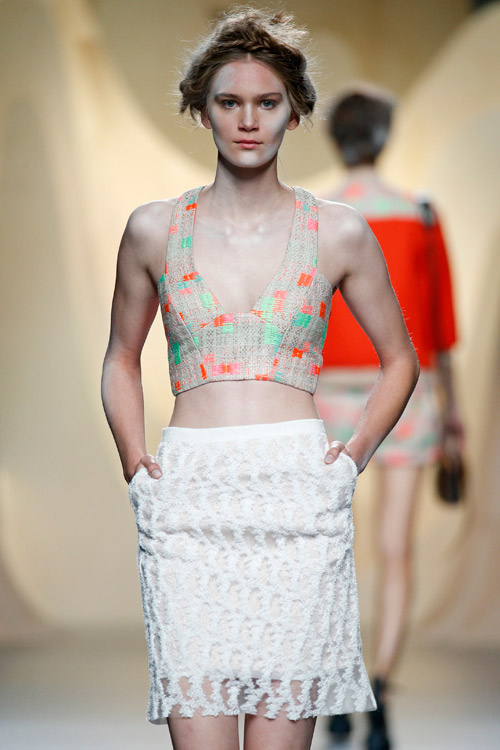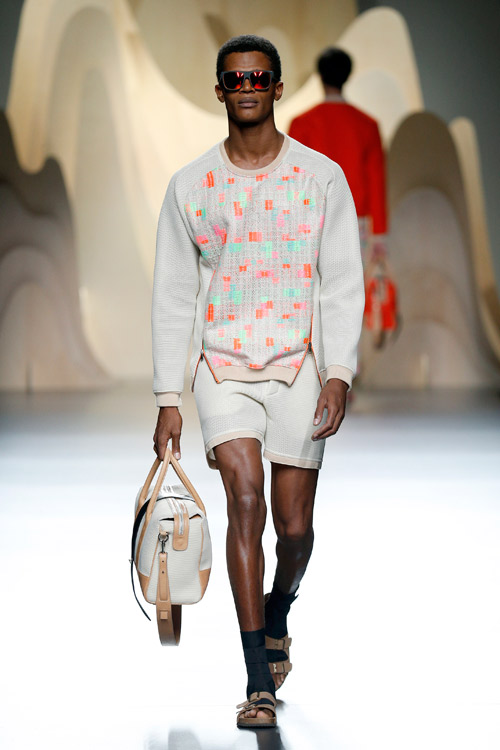 The theme of seduction is introduced through the selection of materials for day-wear, which ranges from the light and transparent appeal of tulle and gauze adorned with handmade elements to a sense of structure based on neoprene materials that permit a certain rigidity of form, whilst allowing freedom of movement.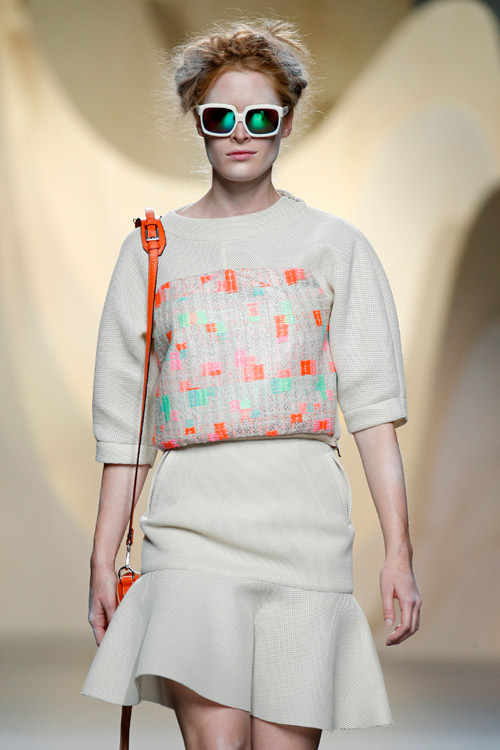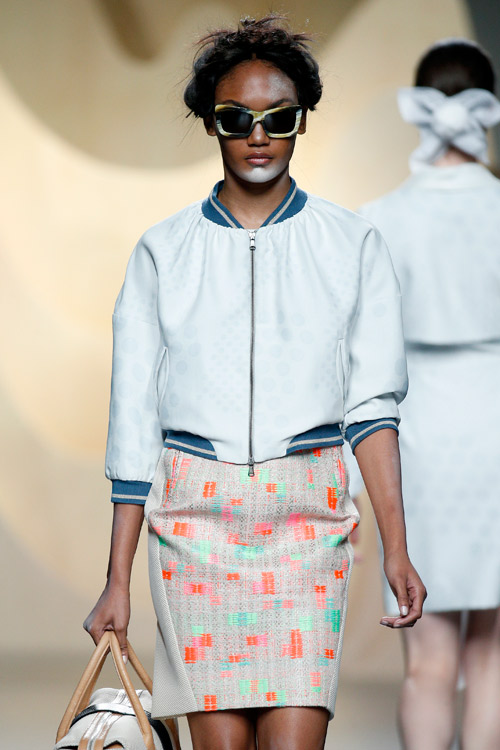 A sense of sophistication is offered by the textures of a series of classic handmade fabrics, such as white tulle featuring raffia embroidery to create a frosting effect, handmade needlepoint to create white flowers on silk tulle, gauze of frayed effect that is subsequently endowed with narrow pleats, georgette featuring raised embroidered spots that is hand-painted, and wool lines woven into silk gauze featuring a matching rubbery finish, thus creating a series of raised, shiny lines over a semi-transparent matt background. All of these techniques give rise to a series of demi-couture textures that contribute a sense of serenity and equilibrium to these pret a porter clothing items.
Technological fabrics also play an important role when combined with others materials of more sophisticated and intricate elaboration. Neoprene makes an appearance in finishes ranging from sporty tights to the lightest and freshest silk or matt finishes.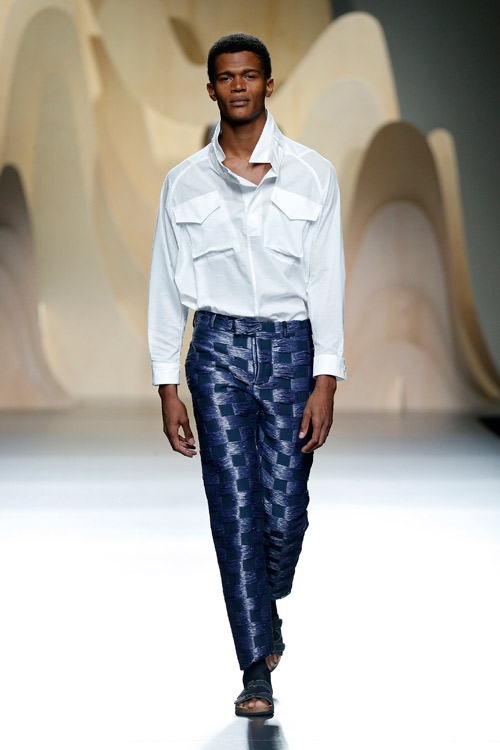 As far as colours are concerned, white dominates everything from beginning to end: white spots on white gauze, white embroidered needlepoint on white tulle, white lurex tassels on white neoprene... The modulating shades consist of sober and conservative black, together with visceral red, which are completed with sanatorium green and midnight blue.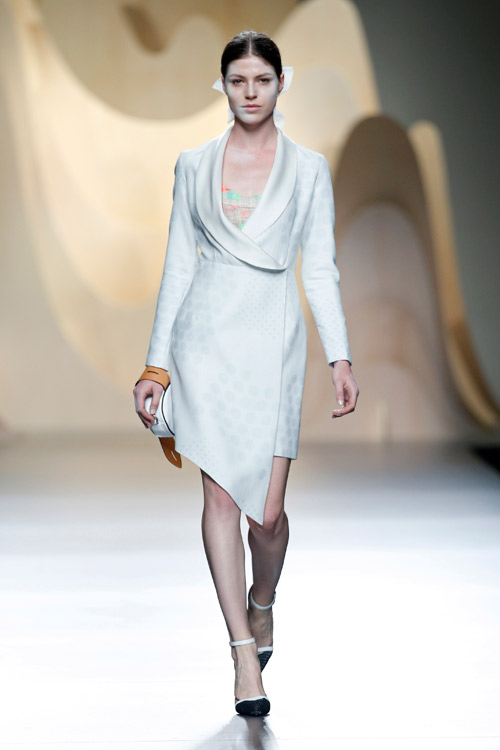 Hits: 5842 | Leave a comment