Colorful is the new black: Maxime Simoens Spring-Summer 2015 collection
During the Summer we want some fresh colors to make our wardrobe more attractive and brighter. So Maxime Simoens is here to offer us colors, colors and again colors, because 'Colorful is the new black'.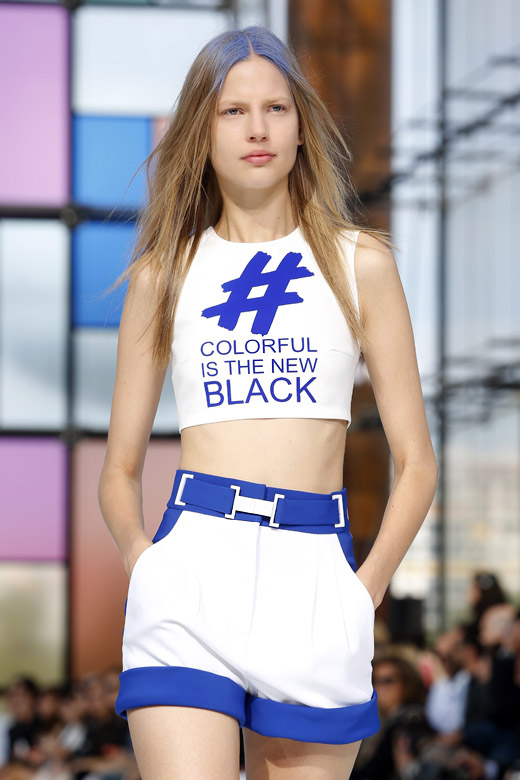 Mentored by Sidney Toledano, the chief executive of Christian Dior, the young French designer presented his fourth collection as part of the LVMH portfolio on 28 September 2014 in France, during the Paris Fashion Week. It brought the spirit of the 60s to the catwalk.
'Pixel: the smallest physical element in a television image, display device or photograph... A journey to the heart of images, a total immersion in the depths of color that pass through a prism of good humor, color, art and technology', the show notes explained.
Colors are bold and bright - shiny orange, deep pink, sapphire, aquamarine + black and white.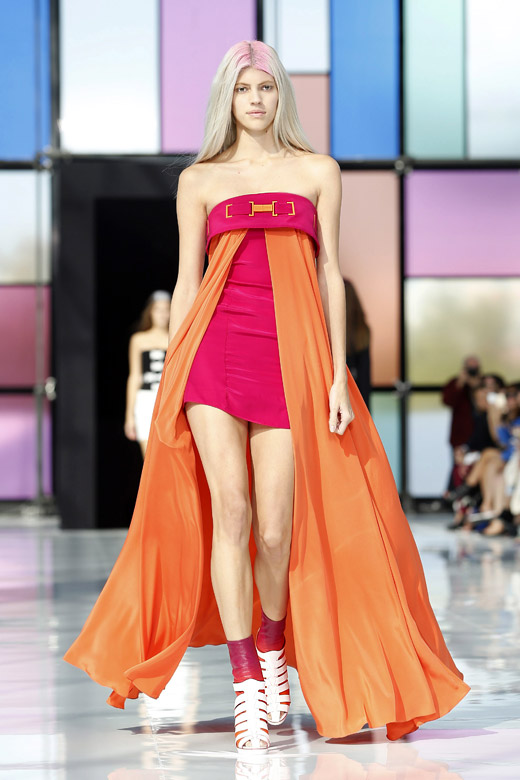 Maxime Simoens Spring-Summer 2015 collection includes: pleated minis, long pecil dresses, crepe trapeze dresses, hight slits, oblong coats, fine knit sweatshirts, shorts, simple cuts, embroidery, freshness.
Looks were paired with colored socks worn under strappy high heeled sandals and each model's hair was parted at the centre by a four inch tide of dye.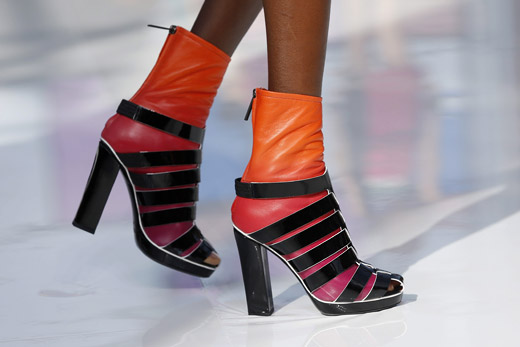 Let's see more: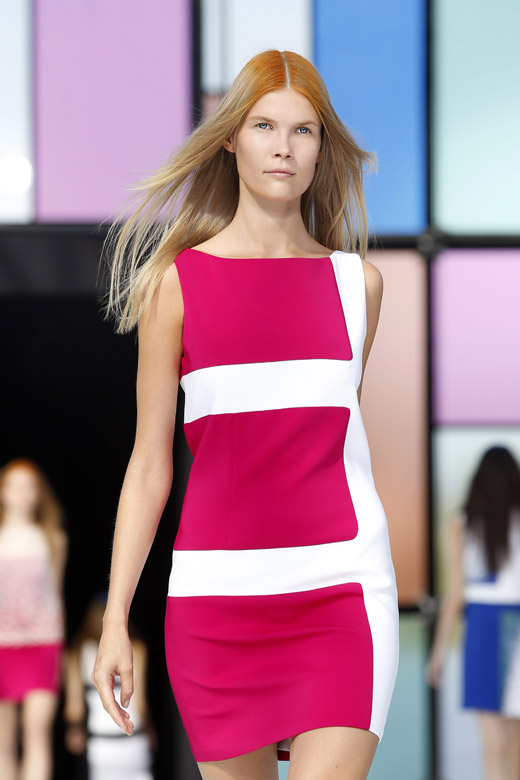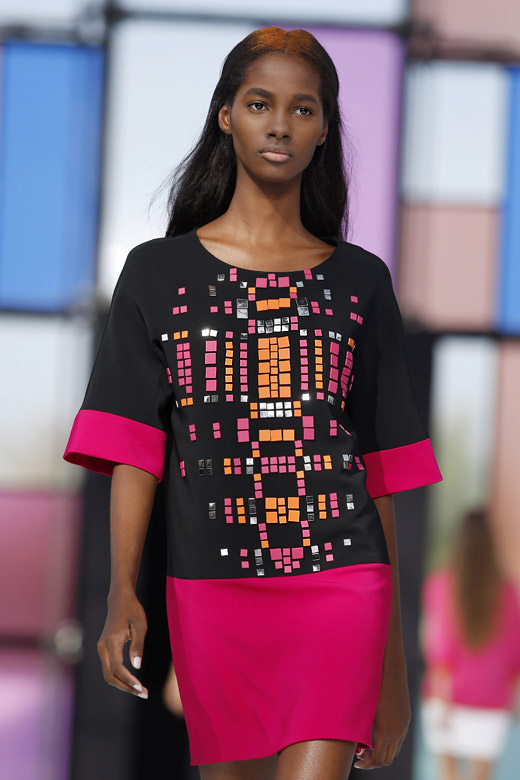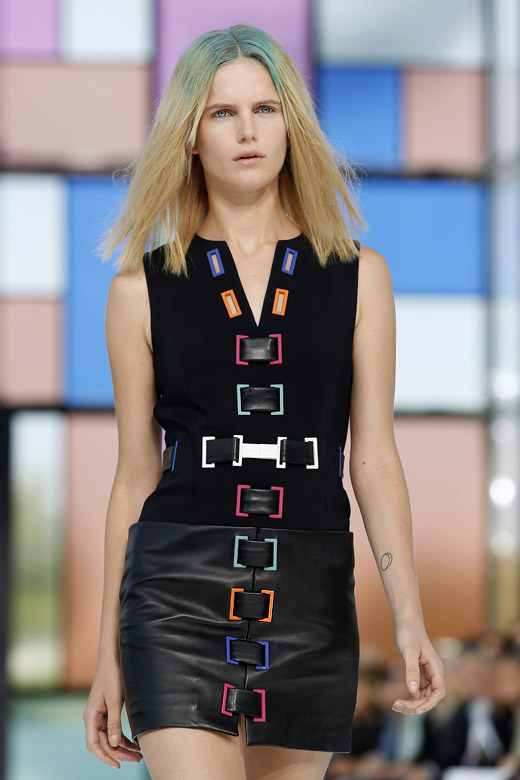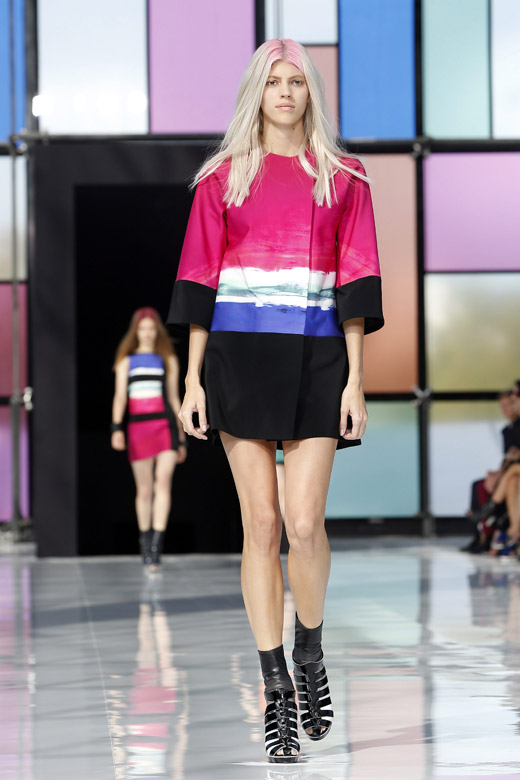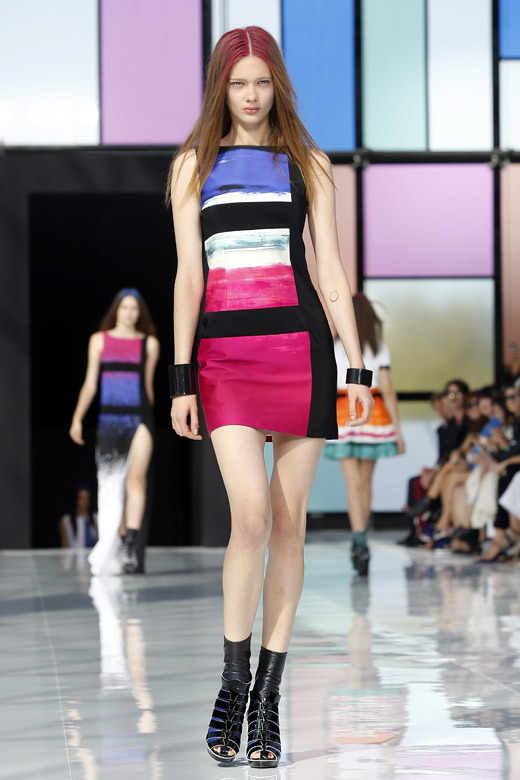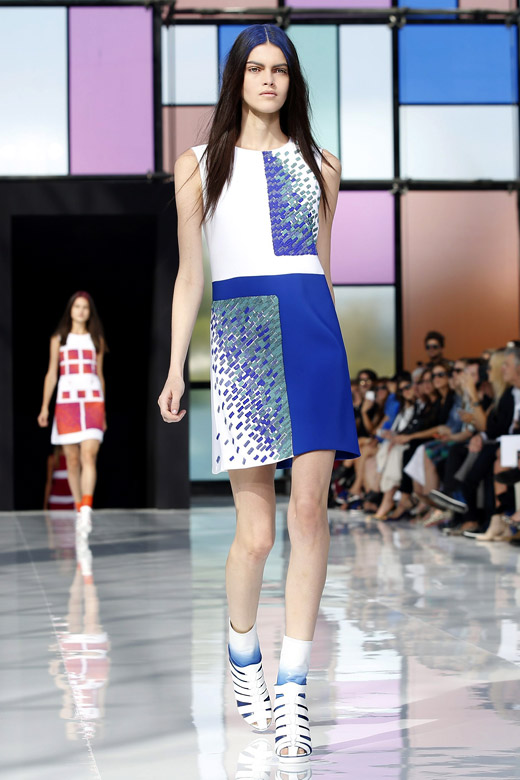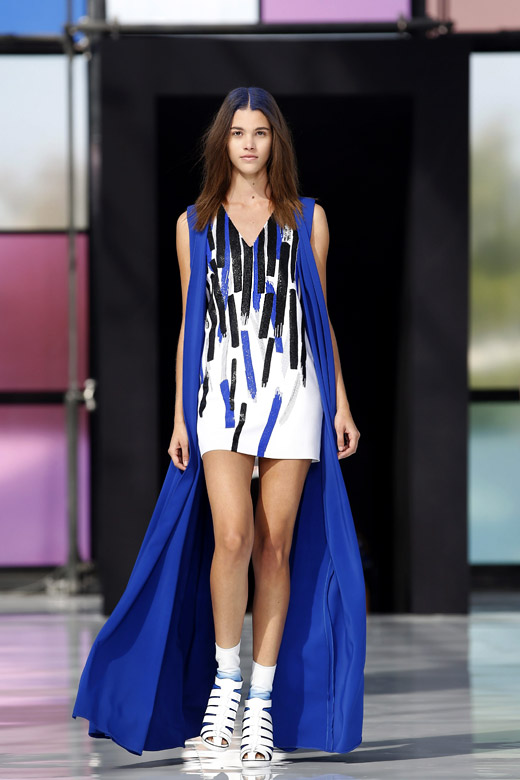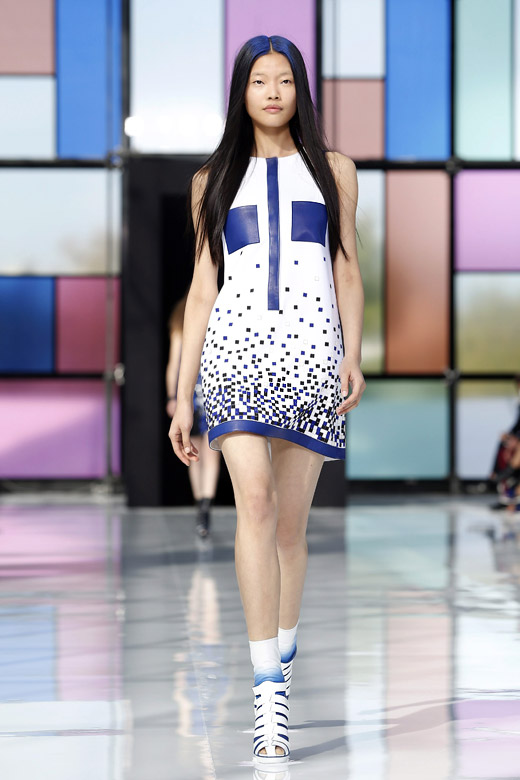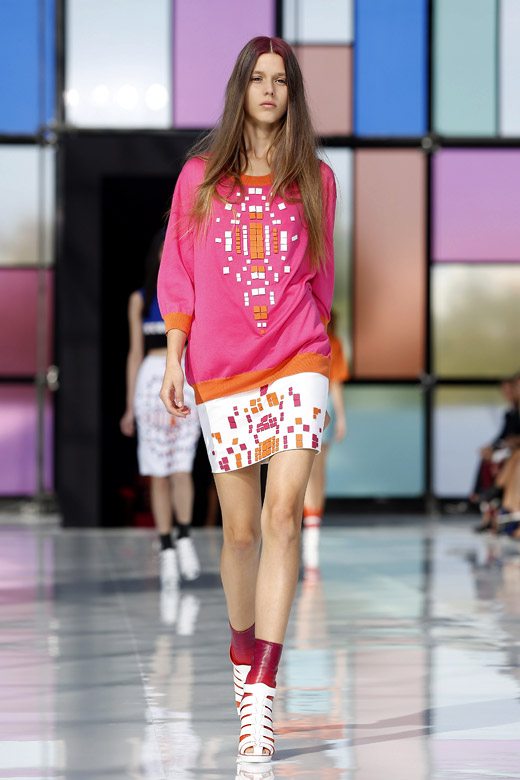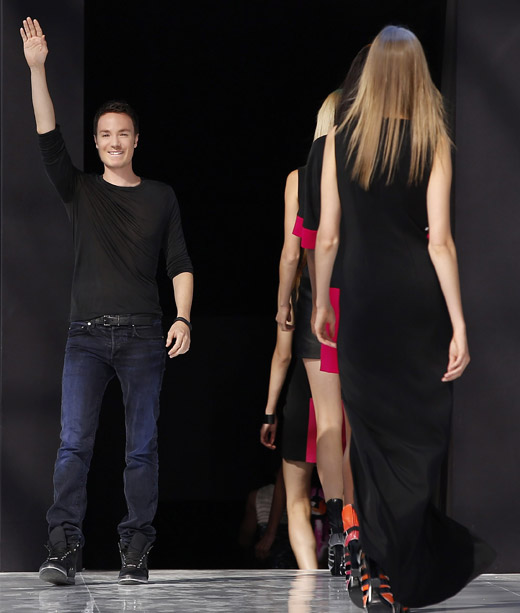 Photos:
1-13. A model presenting a creation from Maxime Simoens Spring-Summer 2015 collection during the Paris Fashion Week, in Paris, France, 28 September 2014.
14. French designer Maxime Simoens acknowledges the audience after presenting his Spring-Summer 2015 collection.
EPA/BGNES


Hits: 7383 | Leave a comment