Oversized sweaters and Nordic prints
Take back the coldest season of the year with a teen girl look that goes to town on shiny details and Nordic prints.
The color palette takes inspiration from neutral tones alongside the classic black and white combo. Sweatshirts and sweaters take on the snow's gaze behind a beaming white that fills you with shine.
Play around with pairings and match an oversized sweater to skinny jeans with a contrasting stripe: a mind-blowing mix of modernity.
Does your free time go hand in hand with street style? Hit the ground running with a pullover with clashing "LOVE" print and an eco-leather miniskirt to show off your glam side no matter the location. To top it off with accessories that'll keep you buzzing: opt for a deerstalker hat and lined boots, both with eco-fur inserts.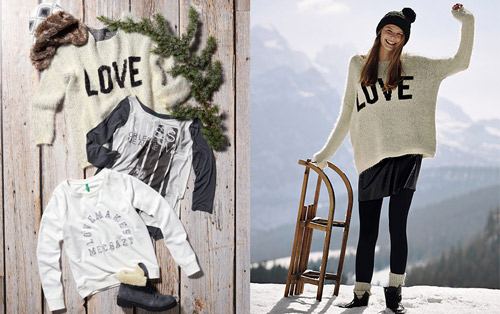 Planning a white weekend in the mountains? Give in to the avalanche of white and black, a seasonal trend, with a Nordic zest. Match it to a maxi pullover with Norwegian motif leggings to round out the pattern, and tack on a jacquard scarf and a hat with matching tassels. An ensemble brimming with style!
If your a casual fanatic but need to stand out with unique details, a sweatshirt with applique and "Love makes me crazy" print is right up your alley. Kick your urban look up a notch by choosing a graphic t-shirt and a denim miniskirt with metallic fringe.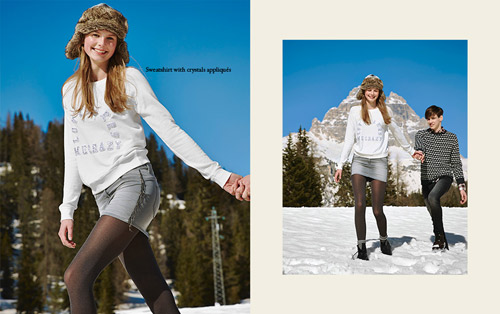 Photos and information: benetton.com


Hits: 8193 | Leave a comment