Retro-feel-that-is-absolutely-nostalgia-free
A special, exclusive revival of United Colors of Benetton knitwear from the seventies and eighties. Veritable classics of Italian taste, reproduced in the original colors, with luxury yarns and sophisticated knitting techniques. To be worn with the same natural elegance and spirit of the times in which they were originally created. Their essential, innovative design makes them still remarkably contemporary.
For winter 2014, two themes have been selected: ski, with its black and white graphic motifs, and bon ton, with its more feminine, romantic pieces.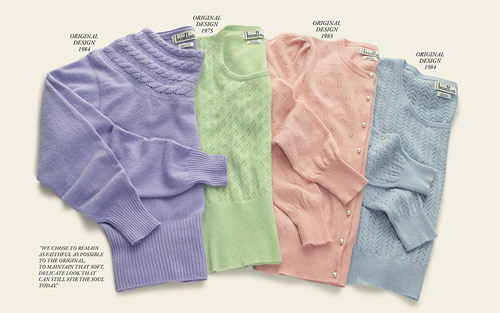 The original jacquard sweaters all date back to 1983, and were selected following a meticulous search through the Benetton archives. They are as powerfully expressive as ever, and their geometrical patterns and proportions are just perfect. The material used is a luxuriously soft Italian cashmere blend. The original designs, created by Benetton in the eighties, have been reproduced exactly as they were, with the same measurements and themes: lozenge motifs with an almost optical effect, stylized roses and highly modern jacquard checks.
The soft sweaters of the bon ton collection offer a more elegant, refined appeal. Created in the late seventies and early eighties, they are made of delicate angorette in soft pastel tones. The colors were researched and reformulated so as to create an exact reproduction of the originals.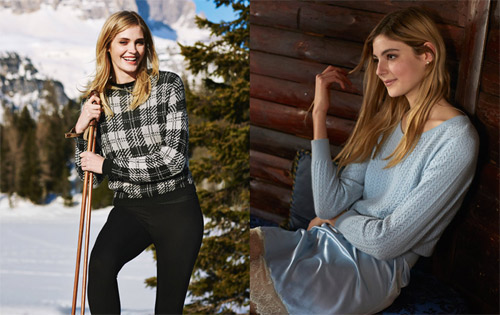 The fit is very feminine: high ribbing to breast level, romantic necklines and sleeves with a slight gather at the shoulder. Wear "Vintage Wool" to relive the spirit of the eighties!
Photos and information: benetton.com


Hits: 6291 | Leave a comment