Stéphane Rolland Spring-Summer 2015 Haute Couture collection
Among the designers, who presented their Spring-Summer 2015 Haute Couture collections during the current Paris Fashion Week (January 25-29, 2015) is also Stéphane Rolland.

Stéphane is one of the world's best known couturiers, who dresses royals and A list stars, including Cheryl Cole at The X Factor finale, Solange Knowles at her wedding day, Rita Ora at the Fashion Rocks Live in New York City, actress Kate Walsh at the 66th Emmy Awards, Lady Gaga for the promotion of her album with Tony Bennett (all this just in 2014) and so on.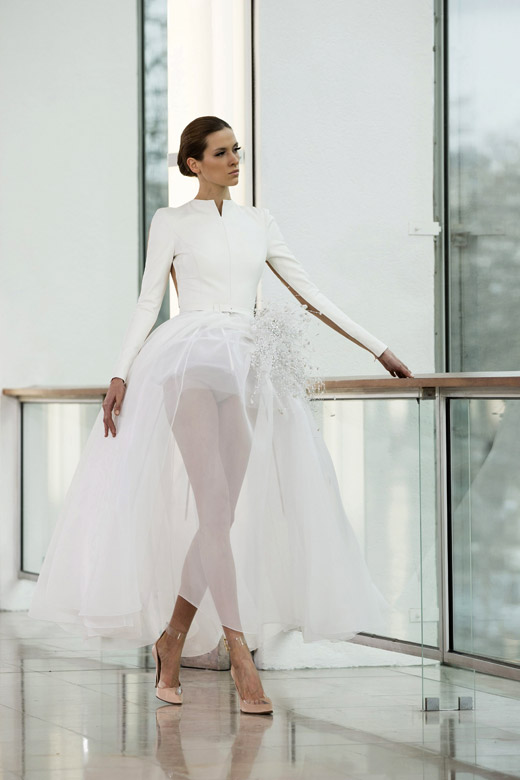 The French designer is also a member of the Chambre Syndicale de La Haute Couture, an official partner of the Cannes Film Festival and twice nominated for Best Costumes at the prestigious Les Molières awards.

Volumes, transparency, lightness, 3D embroideries, sequins - these are the key elements of Stéphane Rolland Spring-Summer 2015 Haute Couture collection.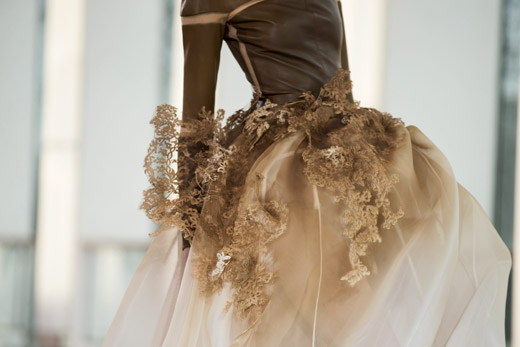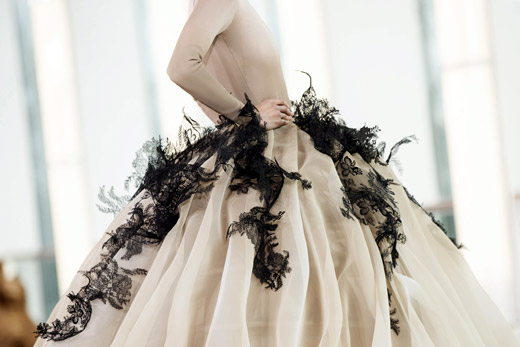 'I wanted to play with something different with a 3D effect still a bit exaggerated, maybe also to amuse myself a bit, and to show above all that with all the dresses at the beginning we can do huge volumes without them being heavy and I wanted to work on effects of lightness, of freshness, maybe to give a bit more of a positive image in this world that isn't so nice. We mixed sequins, and gold powder, or silver powder to the resin, but with a new method to make it more supple. I did haute couture t-shirts, t-shirts worn with skirts, which keeps it very young, very fresh, very new, and these are the things that I can sell separately, that a woman can wear with a pair of jeans, you see the t-shirts in organza, you can put a camisole on underneath and is still very precious and very pretty', the designer said backstage.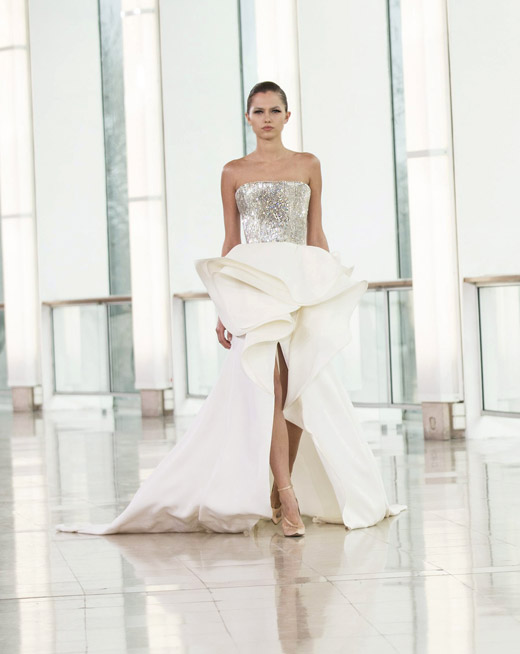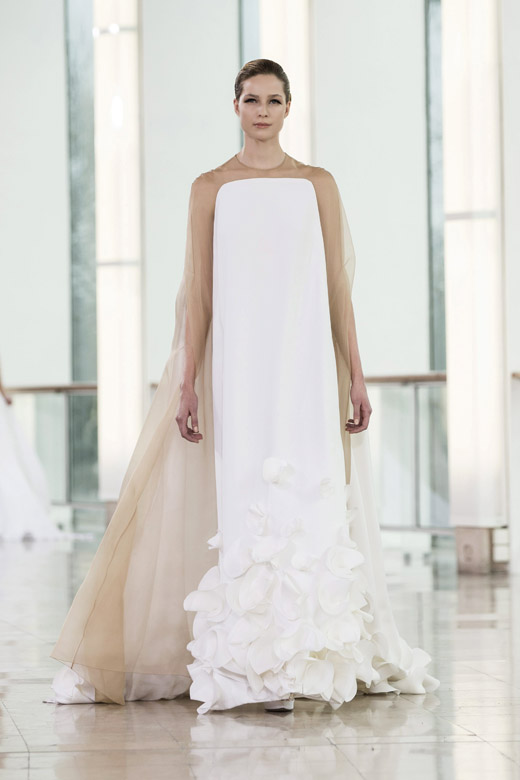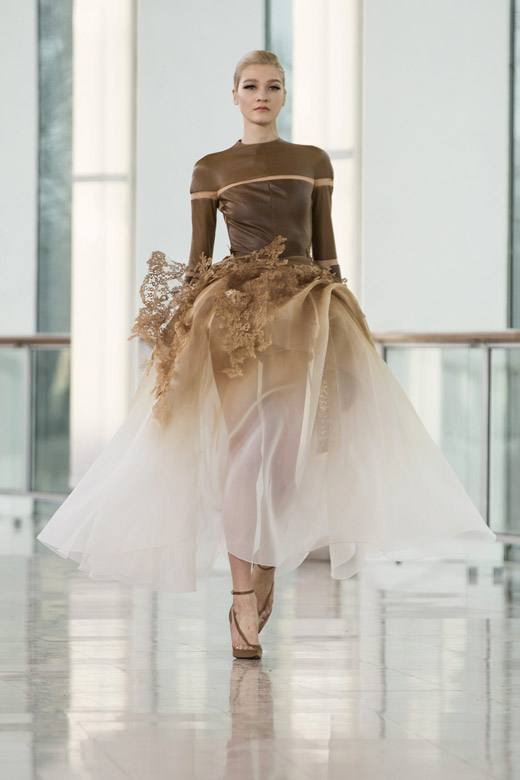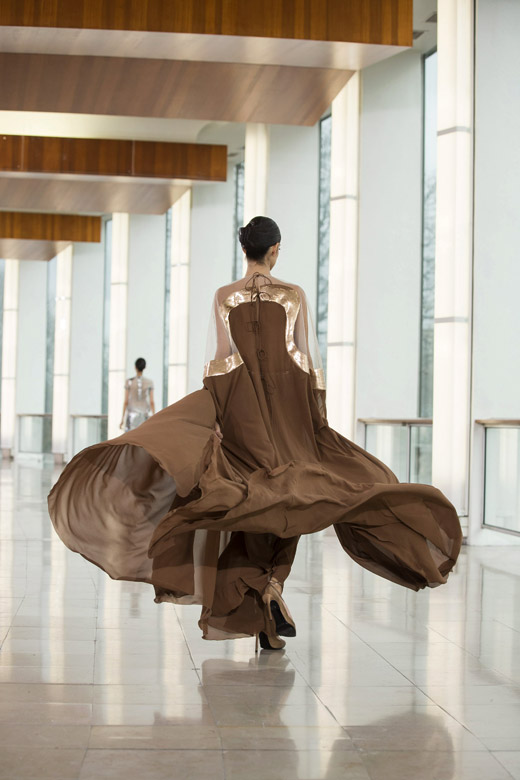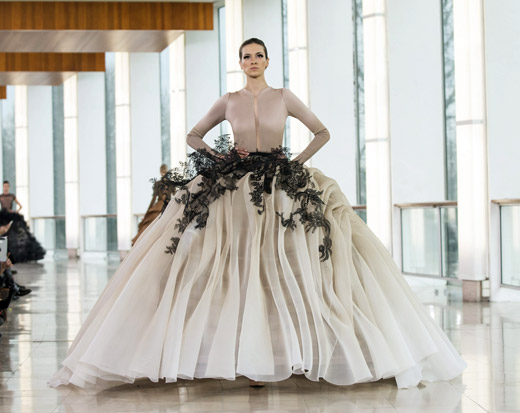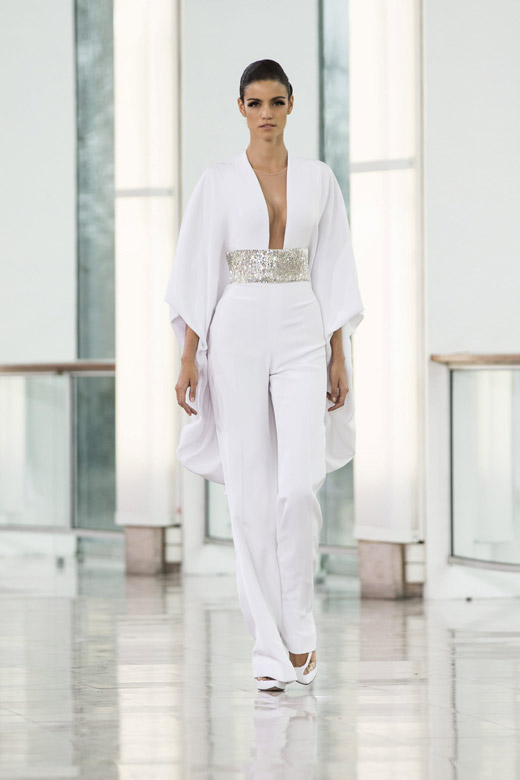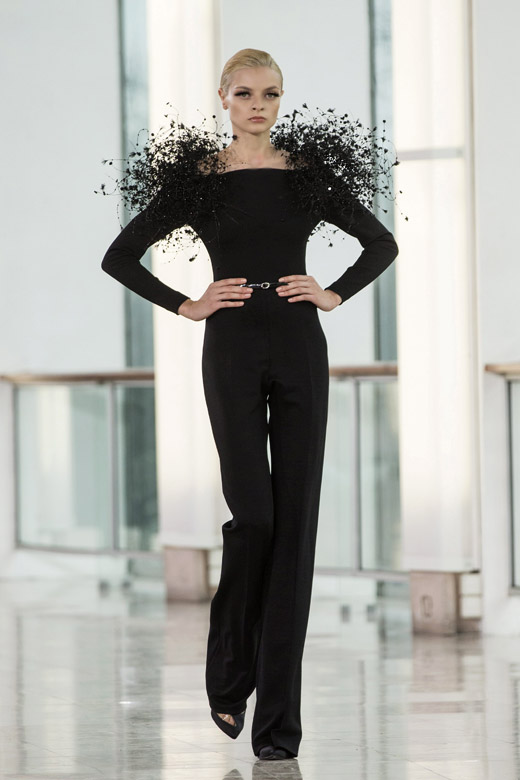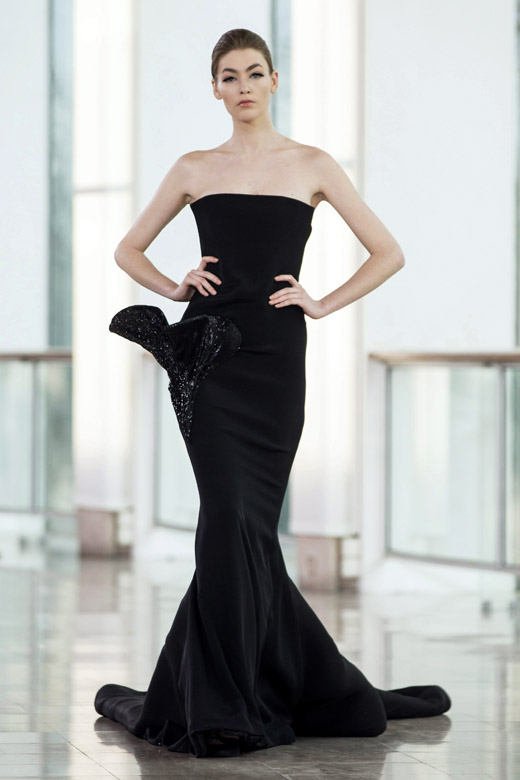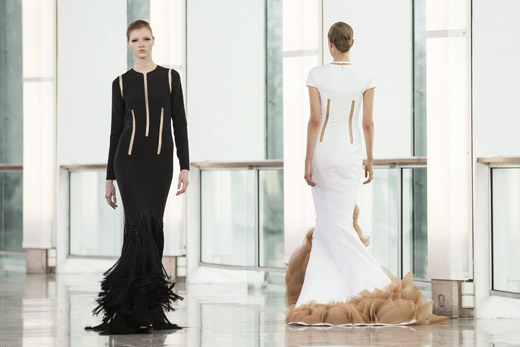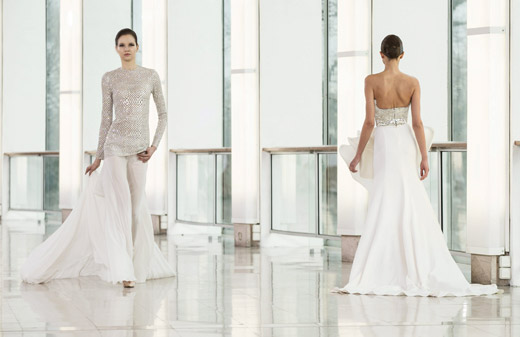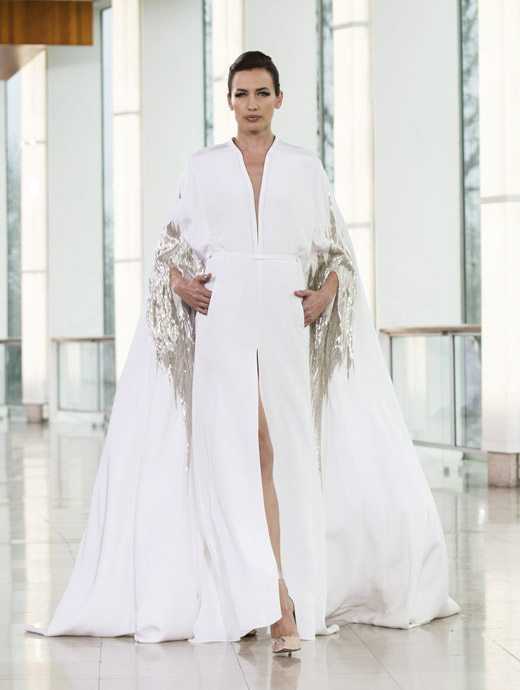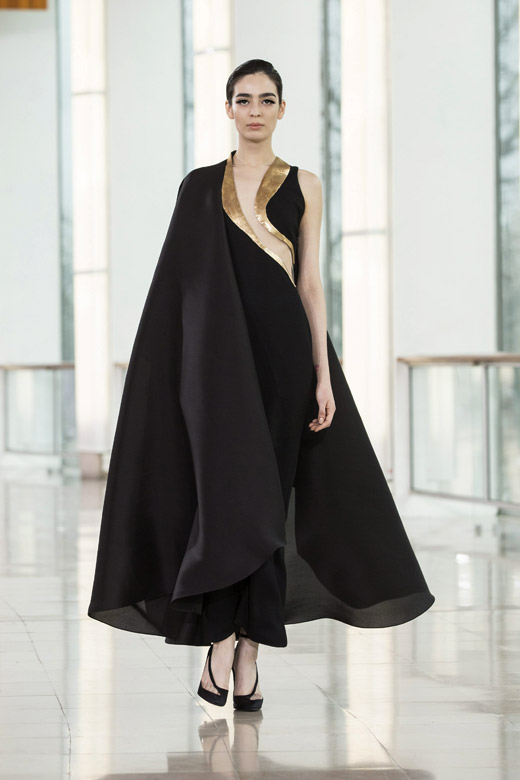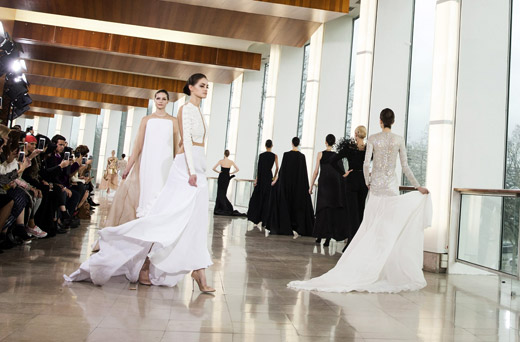 Photo credit: © ETIENNE LAURENT/EPA/BGNES


Hits: 11530 | Leave a comment