Hannibal Laguna Fall-Winter 2015/2016 collection at MBFW Madrid
Hannibal Laguna was also among the designers, who presented their Fall-Winter 2015/2016 collections during the Mercedes-Benz Fashion Week Madrid (February 6-11, 2015).
Hannibal, half Valencian, half Andalusian, was born in Caracas and grew up watching his parents work in one of the most prominent children's fashion firms of the 70's. Since then he has always been artistically curious. At 15 he moved to Europe and three years later he studied tailoring in Milan. In 1987 he began his solo career and opened his own atelier. At just 19 years of age, his first collection 'Concorde' was awarded the Air France Prize and was selected by Paco Rabanne to represent Spain at the 'Europe in USA' international exhibition.
Since 1995 his couture collections have been a benchmark, and since then his name has been associated with luxury and exquisite femininity.

'I want women to feel unique at special times, I admire beauty above all trends and fashions'
Hannibal Laguna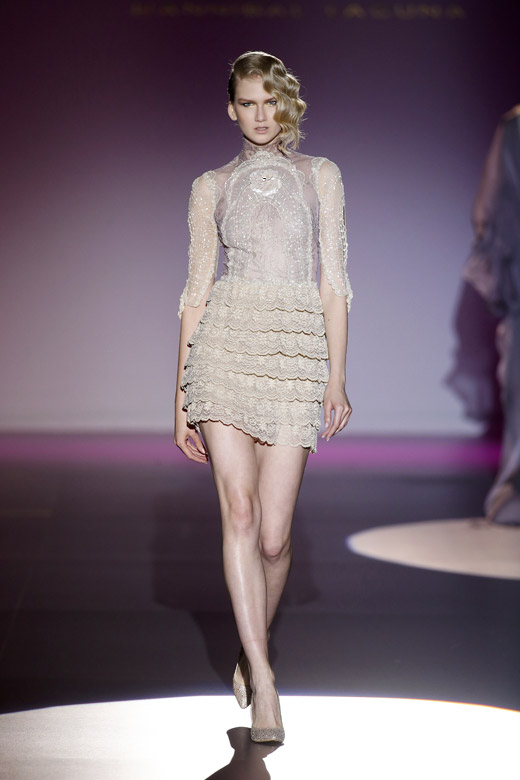 'Lights of Spain' - Hannibal Laguna Fall-Winter 2015/2016 collection
'Lights of Spain' is a collection which revisits past epochs, exploring volumes and concepts related to historic icons of Spanish culture and art. A collection which recovers a past rich in shapes and decorative elements, with an updated and modern interpretation. 'I was attracted to the idea of revitalising femininity and investigating the concepts which captivated women in the past', explains Hannibal Laguna. The energy and power of attraction of certain elements is fascinating, from the 18th century corsage to the spectacular dresses of Ava Gardner in the Madrid of the fifties.

Despite the fact that it is an exercise of observation of historical pieces and the attraction which they produced in their setting, the main idea consists of decoding what the women who wore them felt and translating this feeling into a contemporary attitude. 'The challenge lies in maintaining the dramatic codes of the past, but revitalising their essence and facilitating a more contemporary reading. I had to simplify some of the older Haute Couture techniques, by synthesising the processes of execution in order to achieve imaginative, feminine and desirable results'. This was an alliance between handicrafts, technology and classic tailoring.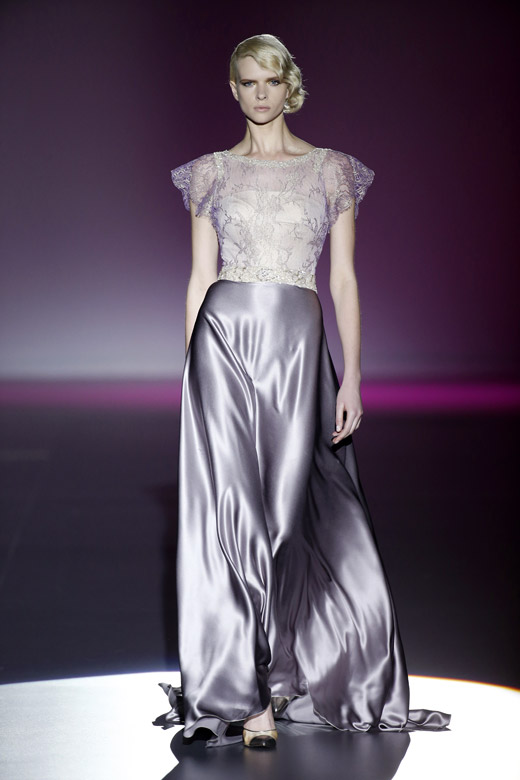 'Lights of Spain' is a continuous flashback, with radically feminine and nocturnal results. From the adaptation of the hyperbolic volumes of the new look, to the development of fabulous and opulent bustiers of baroque inspiration. The dresses are modelled around a mannequin, based on asymmetric folds and pleats of delicate silk jacquards.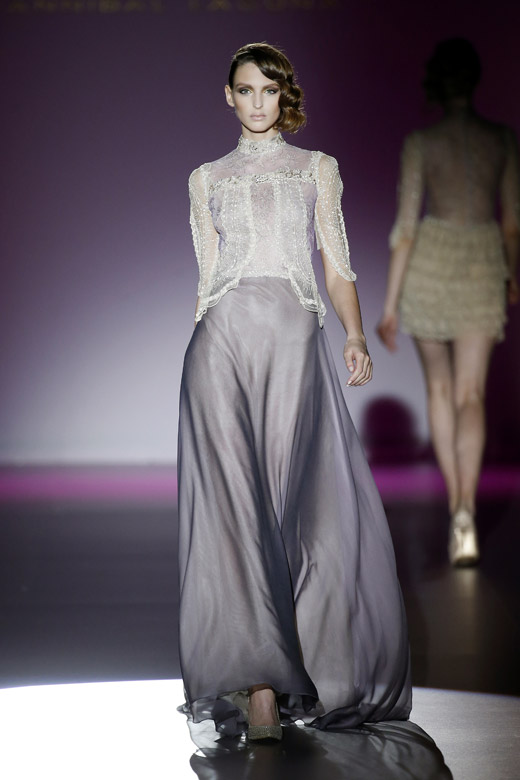 To make the company's emblematic T-shirts, we used crystal mesh, luxuriously hand embroidered with metallic filaments and rich adornments. On this occasion, the chromatic palette combines with the absolute blacks, ashes, gold and silver, nudes, violets and buckskin. A combination of nuances reveals to us some of the devious secrets of the most absolute femininity.
'Lights of Spain' invites us to explore the magical world of the jewellery dresses of Hannibal Laguna, minute, replete with hundreds of details, elegant, sensual, romantic and filled with charm. 'I wanted to travel in time and stop at the fashion icons, those who have made women dream for decades'.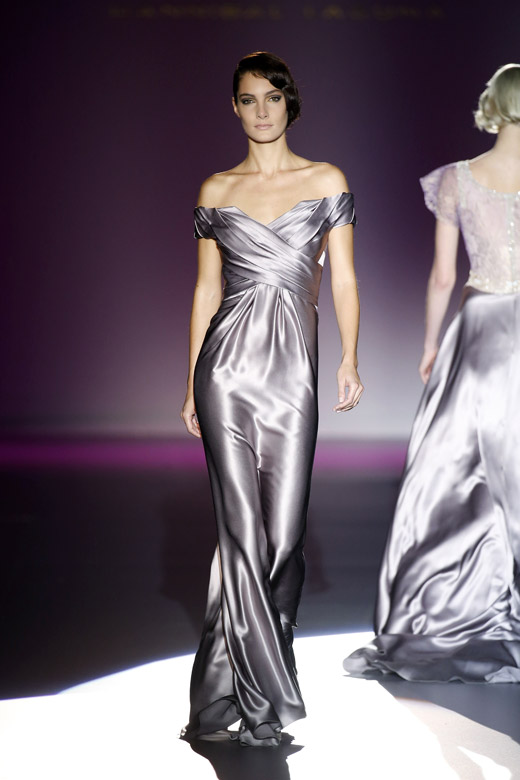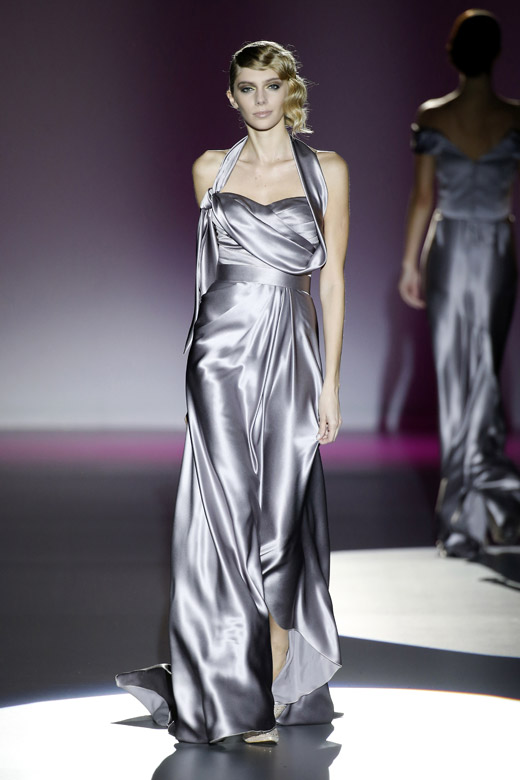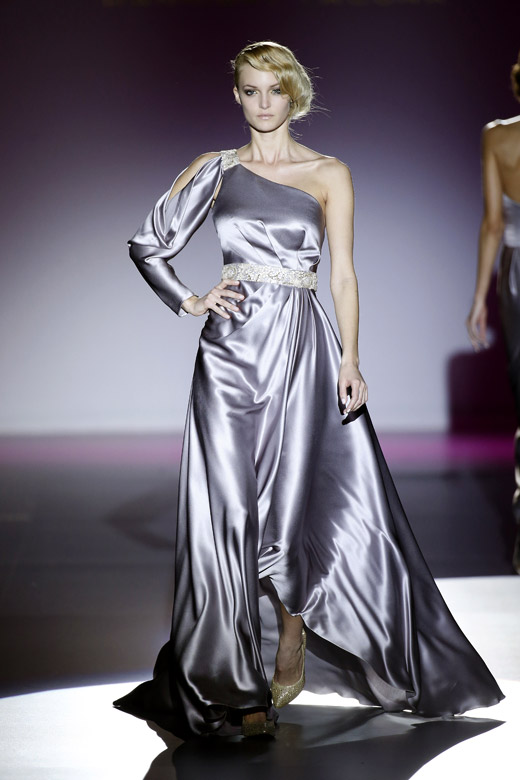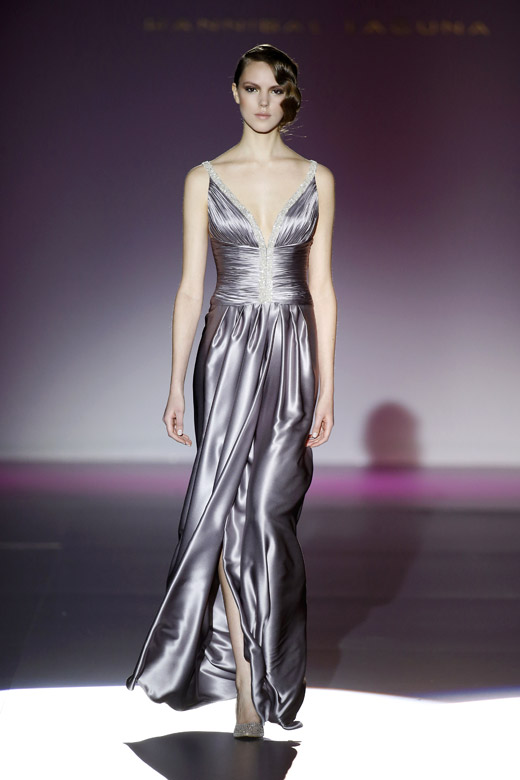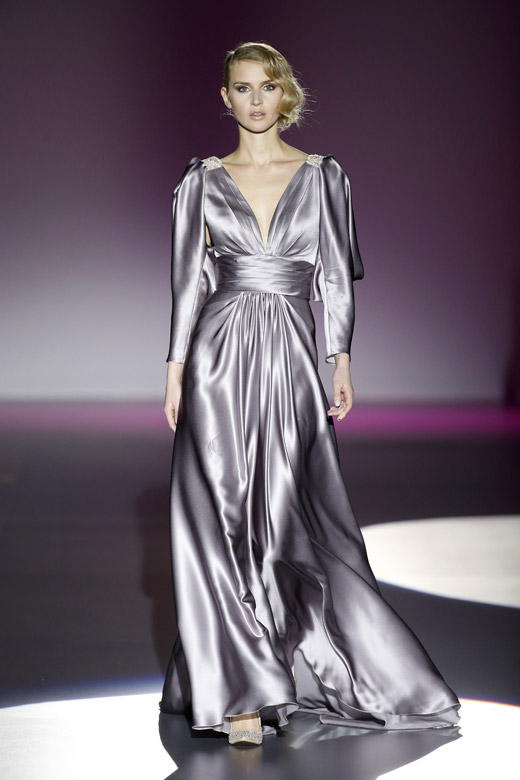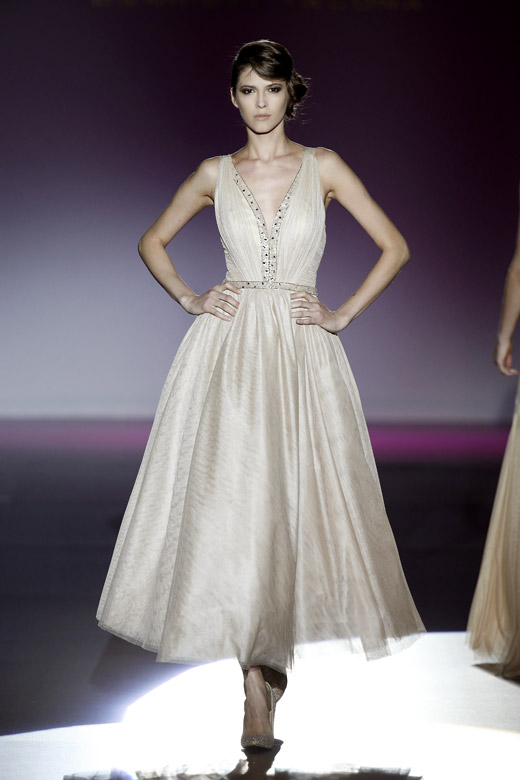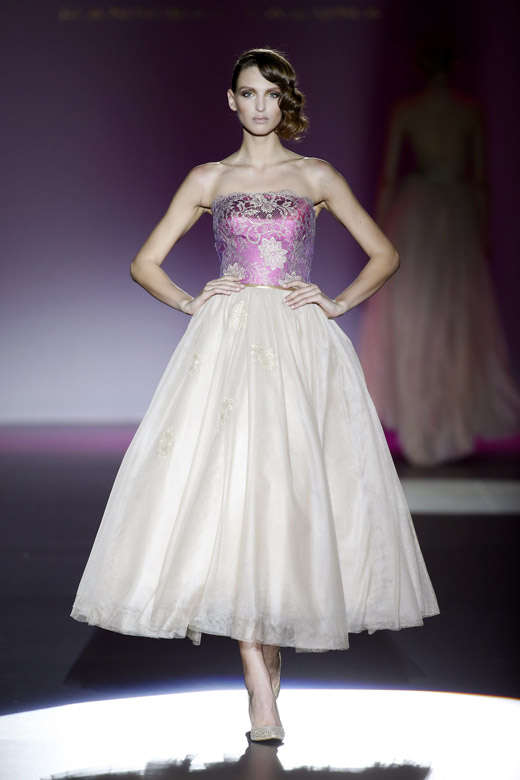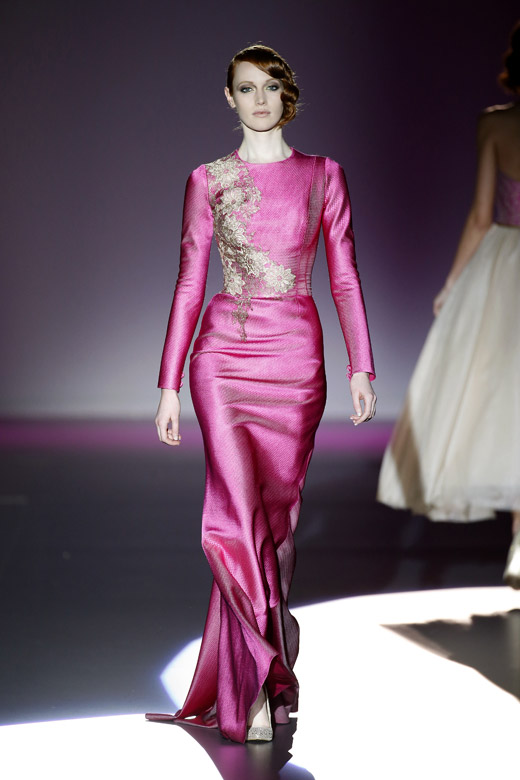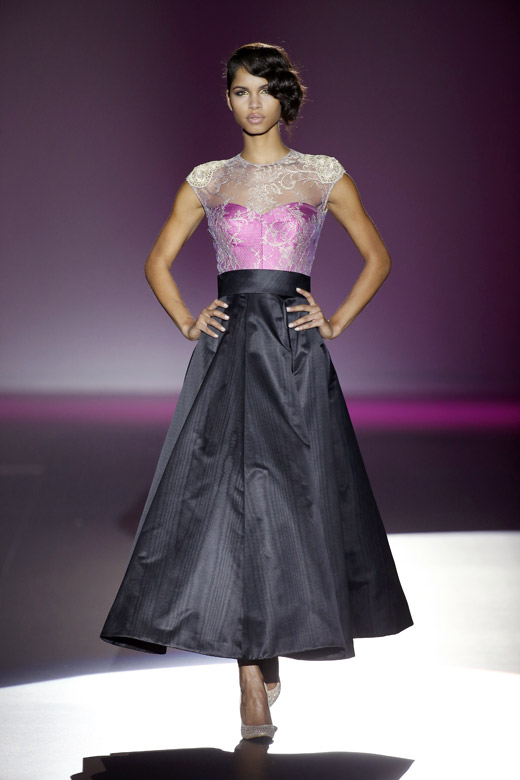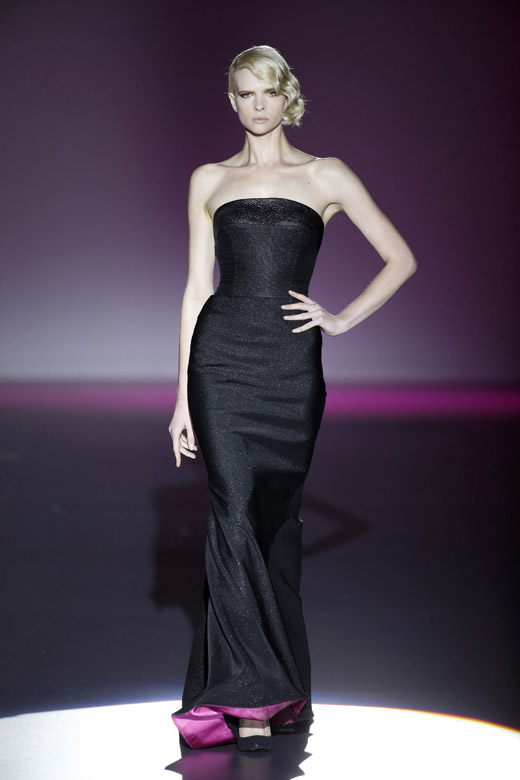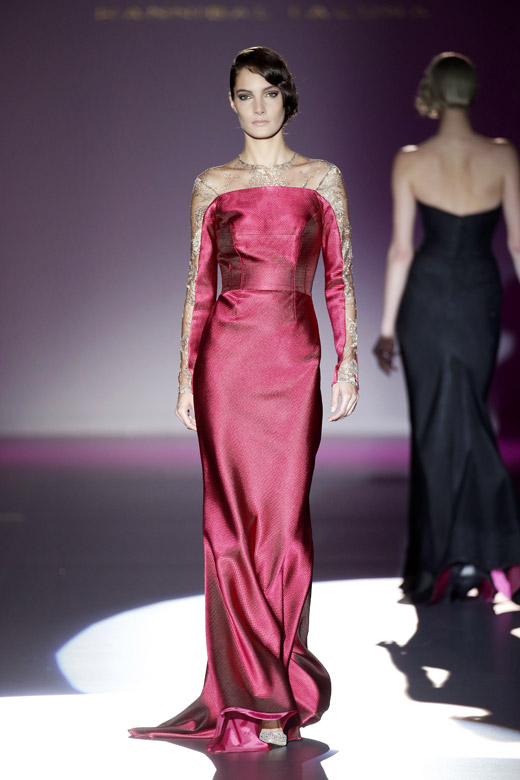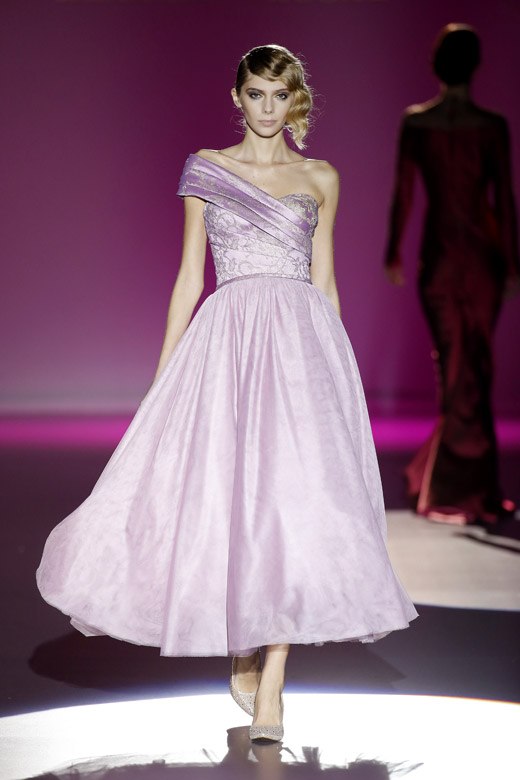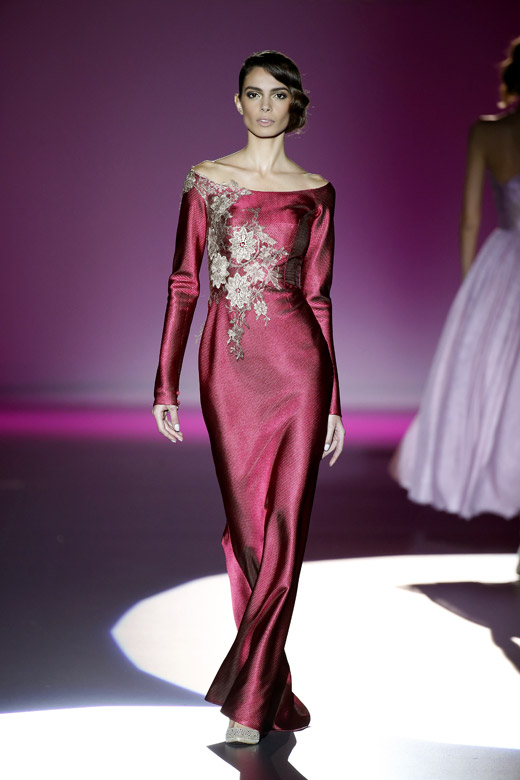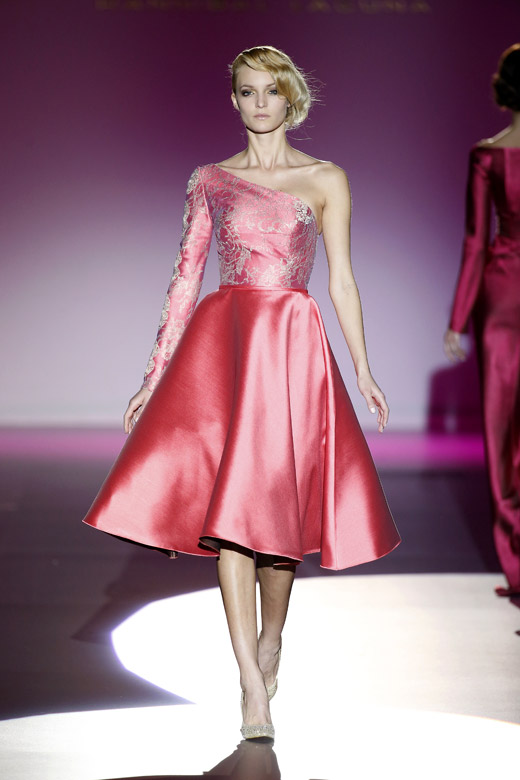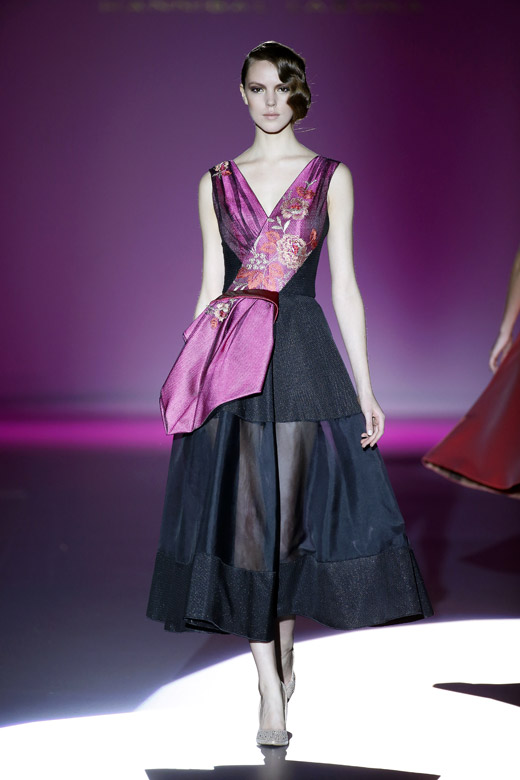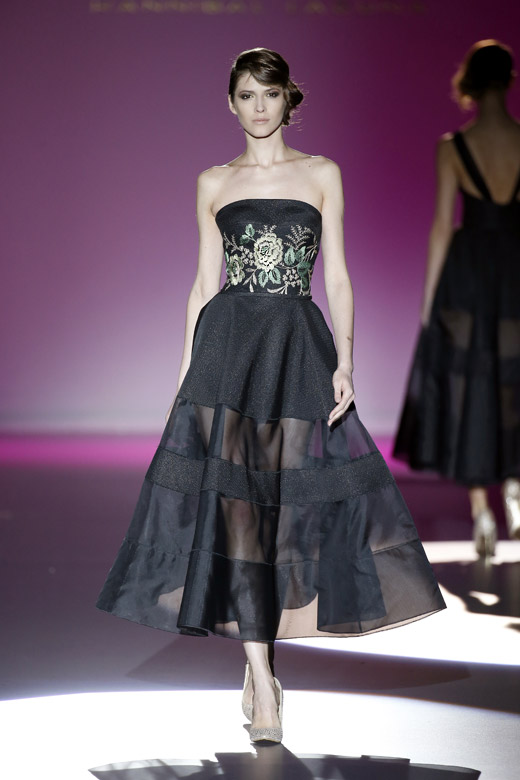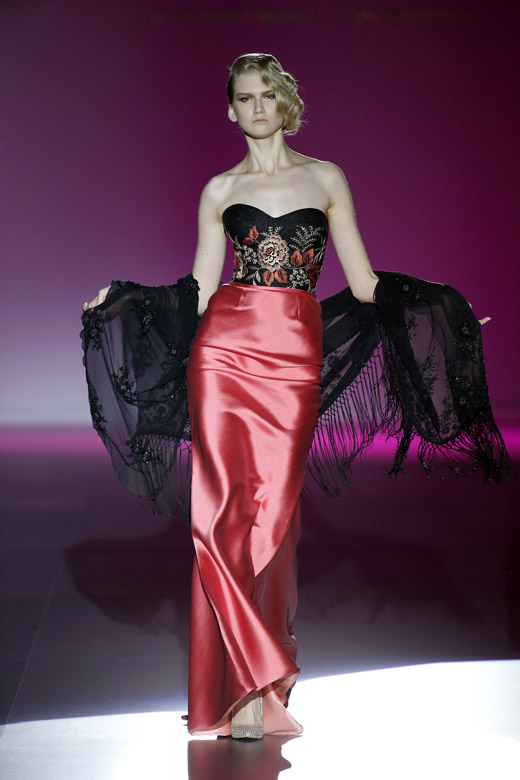 Information: ifema.es
Photos: image.net


Hits: 10639 | Leave a comment