CND for Libertine Fall/Winter 2015
CND, the global leader in professional nail care, unveiled a dynamic collection of expensive nail designs tonight at Libertine's Fall/Winter 2015 Show at Lincoln Center in New York City. With vague references to mythology and Indian culture, the clothing and nails were an assortment of shimmering, glittering molten artwork. The outcome was a high-impact fashion experience featuring an artistic clash of texture and color.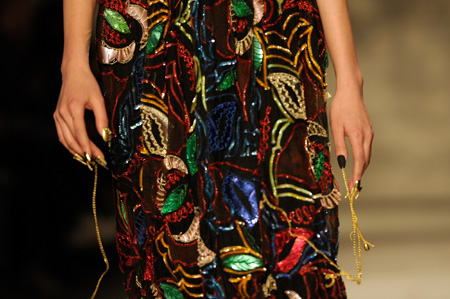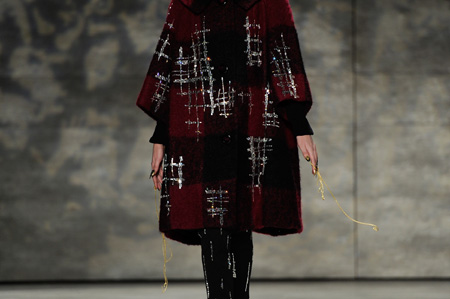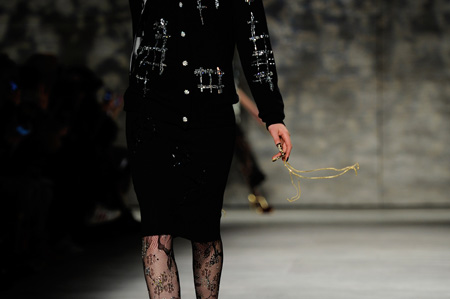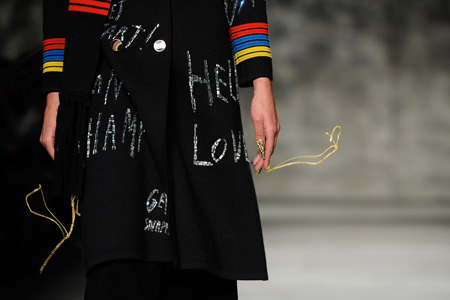 "Working with Libertine's Johnson Hartig again this season has been an inspiring creative experience," said CND Co-founder and Style Director Jan Arnold.
"We were thrilled to find out that his collection is the perfect representation of CND's Fall 2015 trend story, which combines his street mentality with elegant couture for a dark and edgy contrast."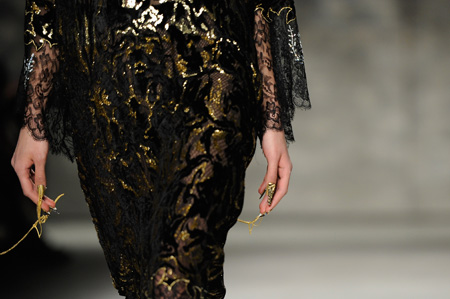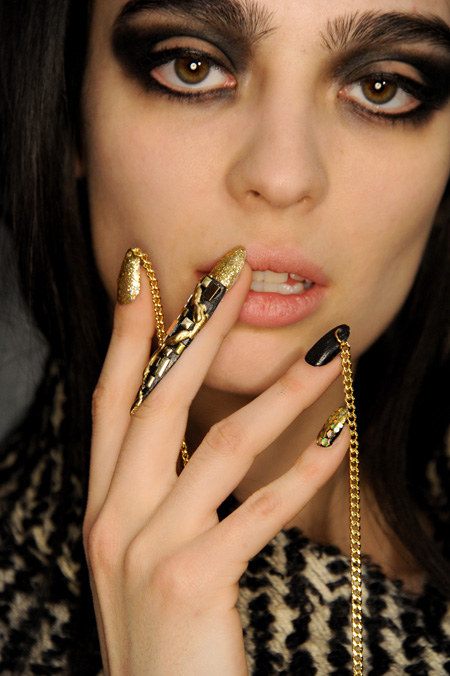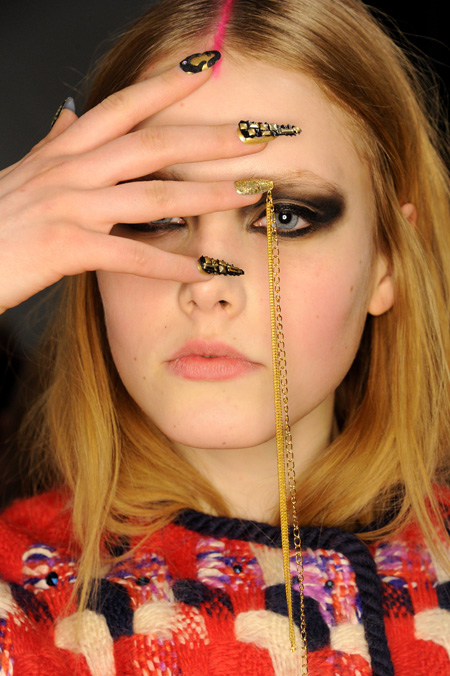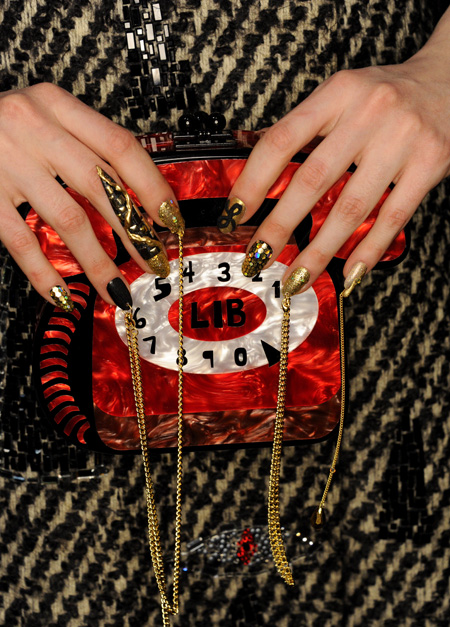 The eye-catching, golden nails created by the elite artists of the CND Design Lab Team were constructed with CND® Liquid & Powder, painted with VINYLUX® Weekly Polish and embellished with CND® Additives and a variety of unconventional materials and architectural accessories. Abstract shark teeth nails, inspired by baguettes on the sleeves of the Libertine garments, featured blinding gold studs in varying textures with one giant shark tooth extending halfway up the finger. Other models donned chandelier chains reminiscent of dripping melted gold, which were webbed together between the fingers for an over-the-top molten metal effect. The lavish 3D looks were tricked out with 2,500 hand-placed paillettes, 600 feet of gold chain and 110 individually sculpted shark teeth.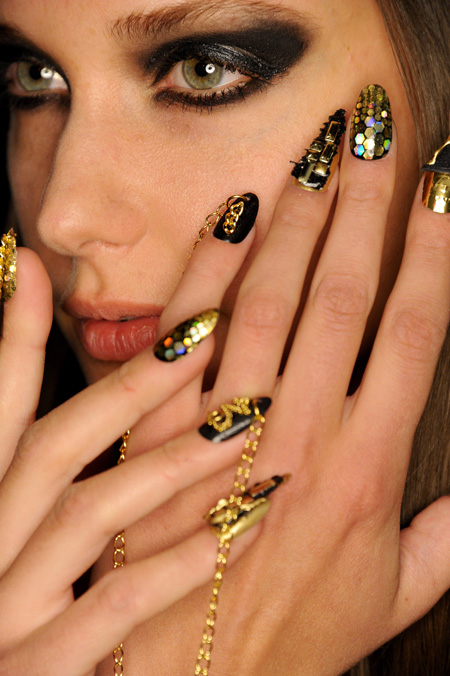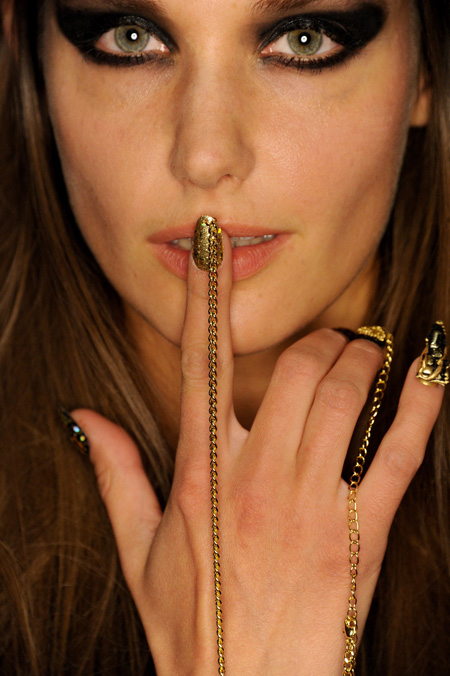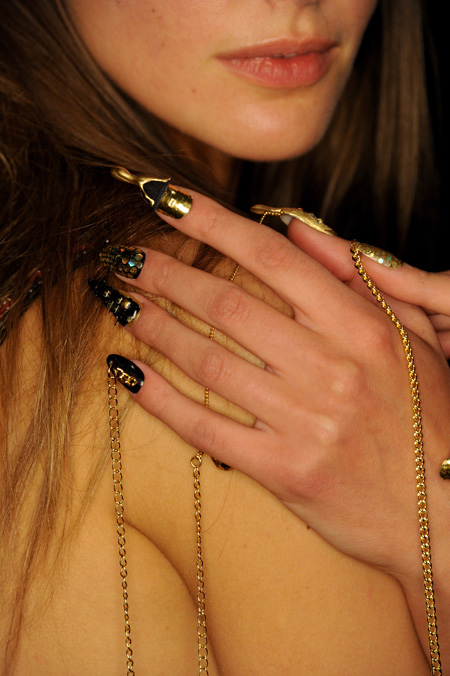 "CND is the perfect collaborative partner, and I am so proud of the magic we produce when we meld our creative visions together. Our artist souls were bonded the moment we met." said Libertine designer Johnson Hartig. "The work CND brings to the table is unbelievable – together, we're bringing real art to the runway in one cohesive fashion story."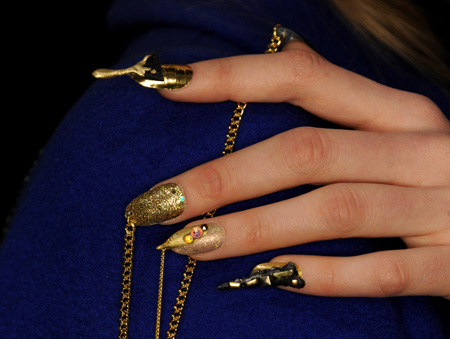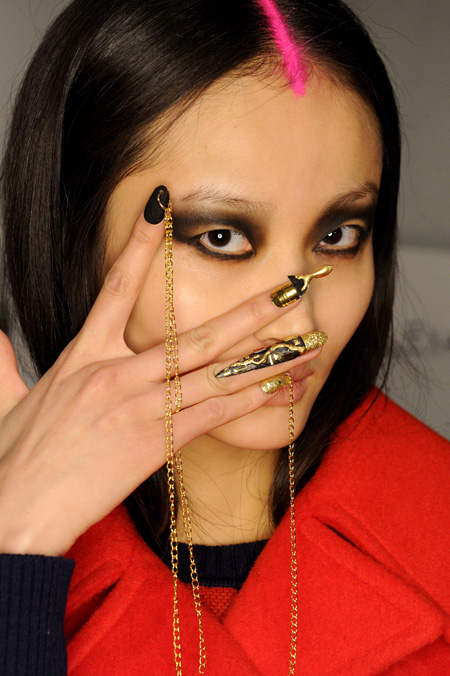 "After collaborating with Libertine for the first time last season, Johnson quickly became an extended member of the CND family," said Arnold. "He continues to push the creative envelope, forcing his audience to think outside the box when it comes to fashion and art, and that is just what CND continues to do in the world of nails. I can't wait to see where this partnership takes us next – we LOVE Libertine!"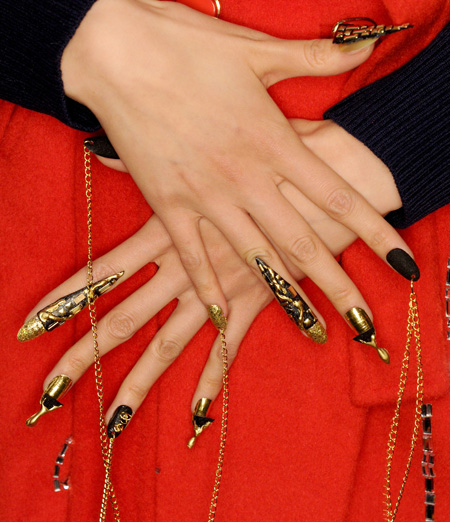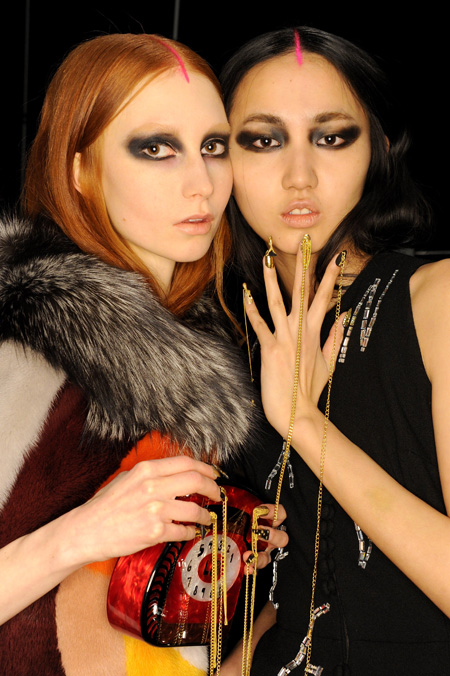 Photos:
1. - 5. Photo by Arun Nevader/Getty Images for CND
6. - 18. Photo by Jennifer Graylock/Getty Images for CND
Information: image.net


Hits: 6434 | Leave a comment