CND for The Blonds Fall/Winter 2015
CND, the global leader in professional nail care, unveiled 20 distinct nail designs tonight at The Blonds Fall/Winter 2015 Show at MILK Studios in New York City. Inspired by dystopian elements of several iconic films, the clothing and nails featured a clash of distressed and refined elements, making for a fashion story best described as apocalyptic couture. This long-time artistic partnership continues to push the boundaries of creativity, producing some of the most powerful performance art at Fashion Week.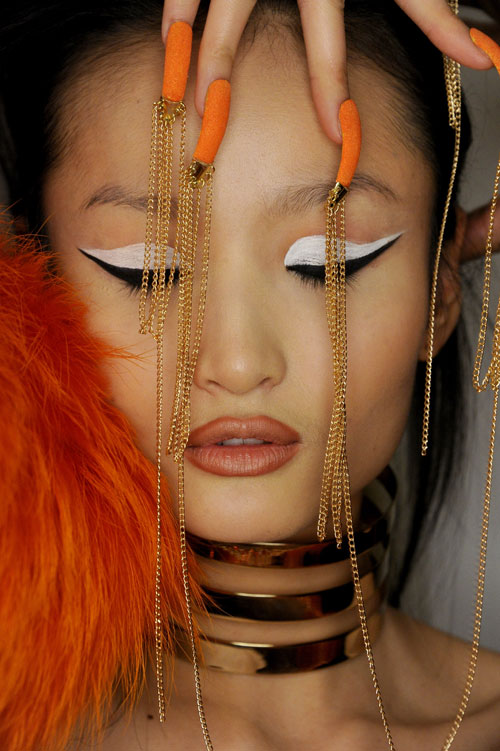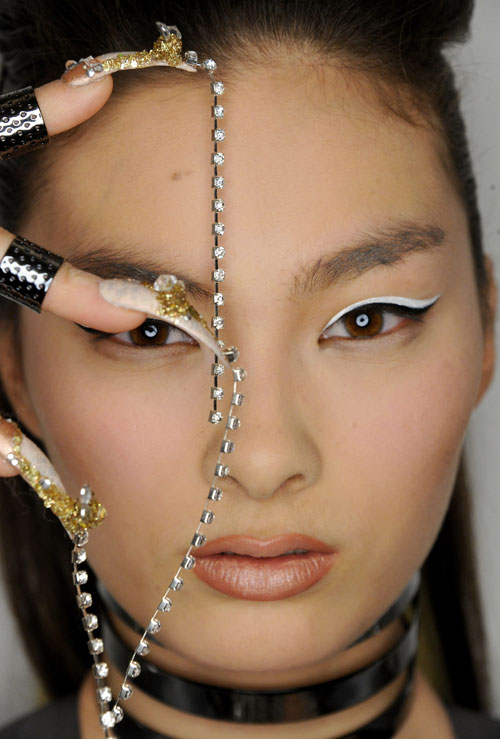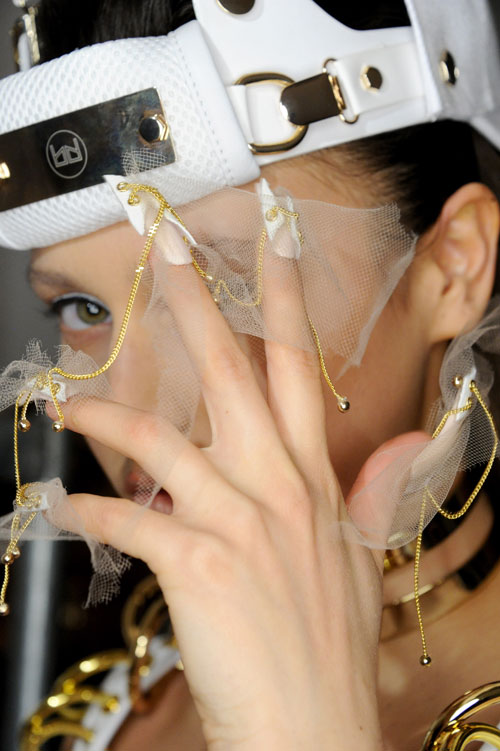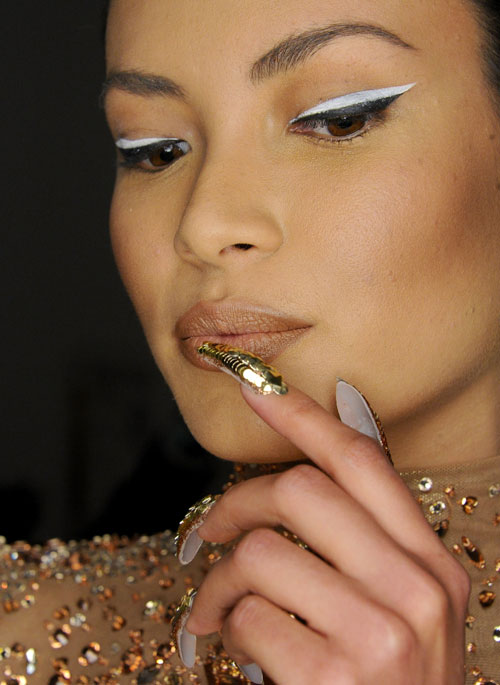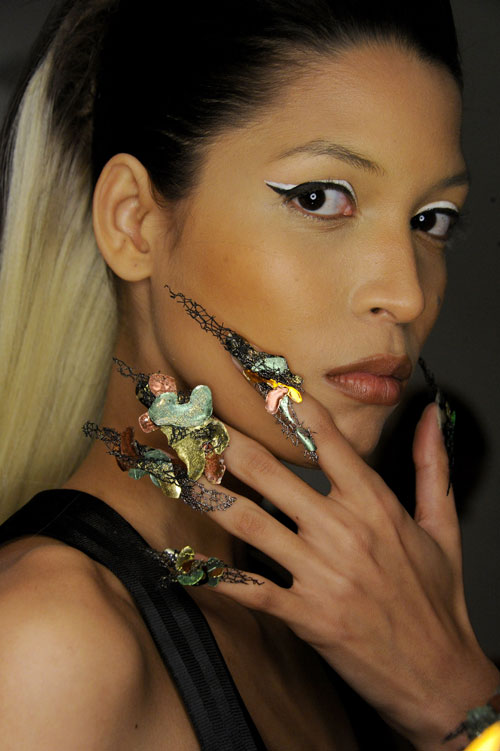 "Our ongoing collaboration with The Blonds has become an integral part of CND's fashion culture – it's so exciting to get together each season and brainstorm concepts for our nail artistry," said CND Co-founder and Style Director Jan Arnold.
"The Blonds' aesthetic for this collection correlated perfectly with our Fall 2015 trend story, which is all about the contrast between edgy, almost explosive, design elements and high-end finishes for an overall dark elegance."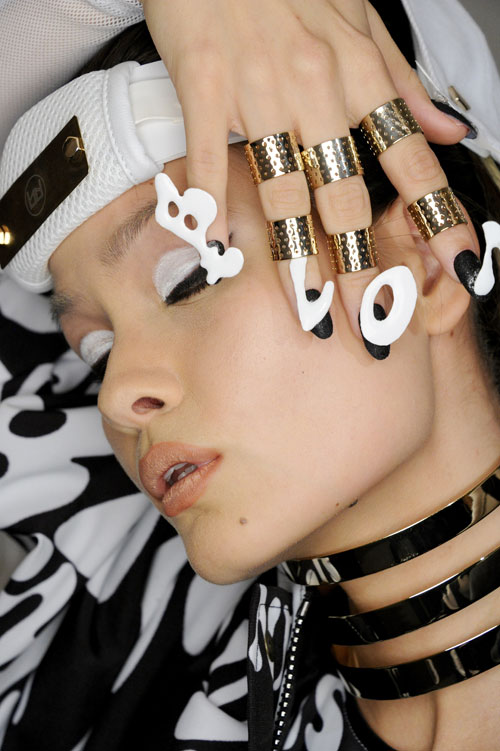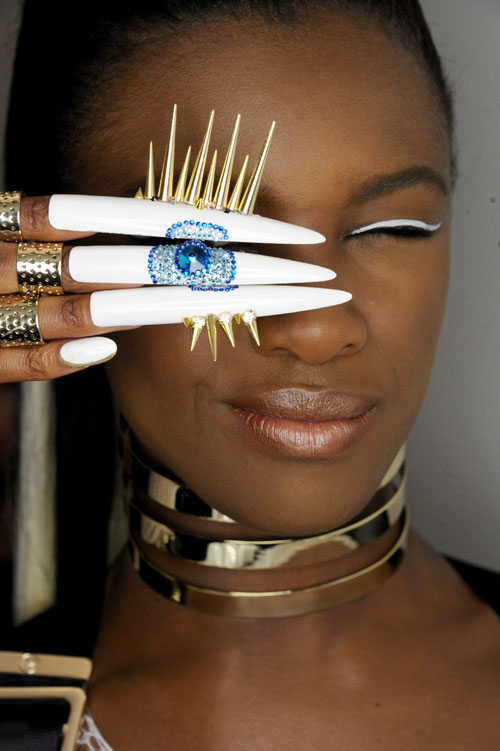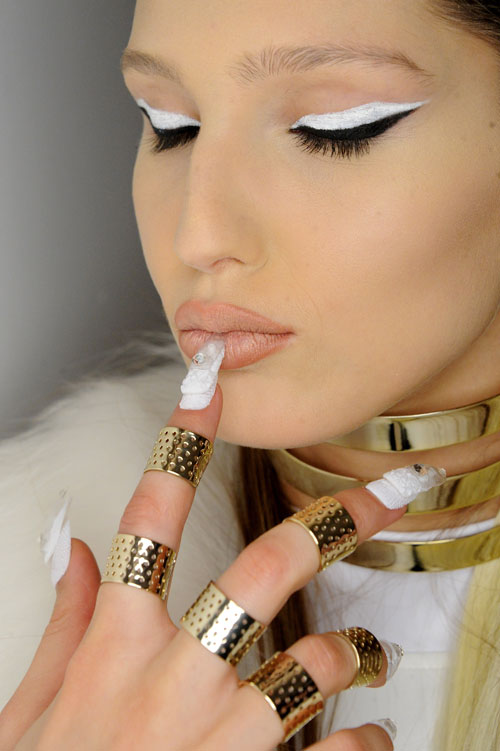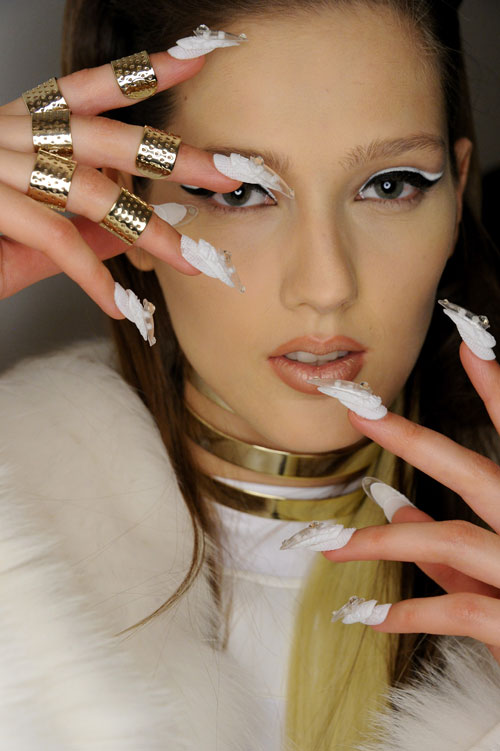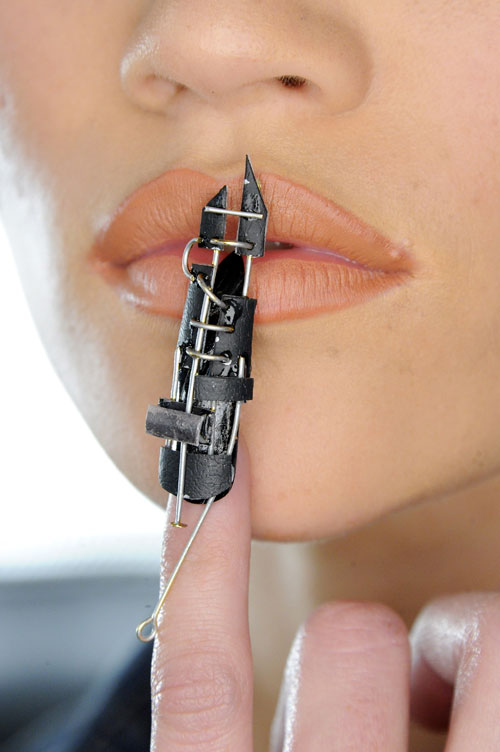 Complementing each of the designers' runway looks with a unique over-the-top nail style on every model, the elite artists of the CND Design Lab Team handcrafted the nails and their dramatic embellishments with CND® Liquid & Powder and BRISA® Gel. Then, layers of high-shine color were applied using CND® SHELLAC® brand 14+ day nail color and VINYLUX® Weekly Polish, using innovative techniques to create matte suede texture. Accented with gold chrome accessories, textural elements and layering created serious dimension, while couture camouflage in industrial tones were embellished with hand-crafted molten paillettes. The bold 3D designs, which took a total of over 900 combined hours to create, were pierced, draped, laced, torn and burnt, perfectly accessorizing The Blonds' theatrical collection.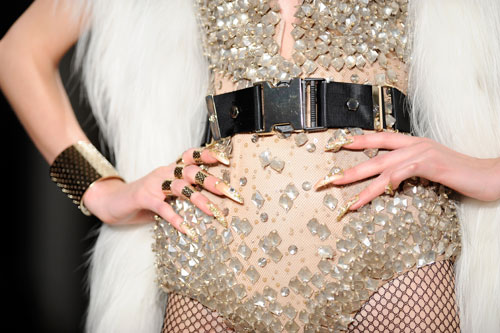 "It has always been a dream of ours to transform MILK Studios into 'Milk Bar,' so we are thrilled to see this story finally come to life this season," said The Blonds designer David Blond. "Once again, Jan and the entire CND team totally blew us away with incredible nail designs to complete the collection. It was amazing to see it all come together on the runway," added Phillipe Blond.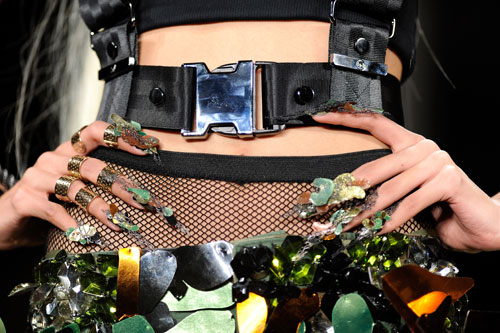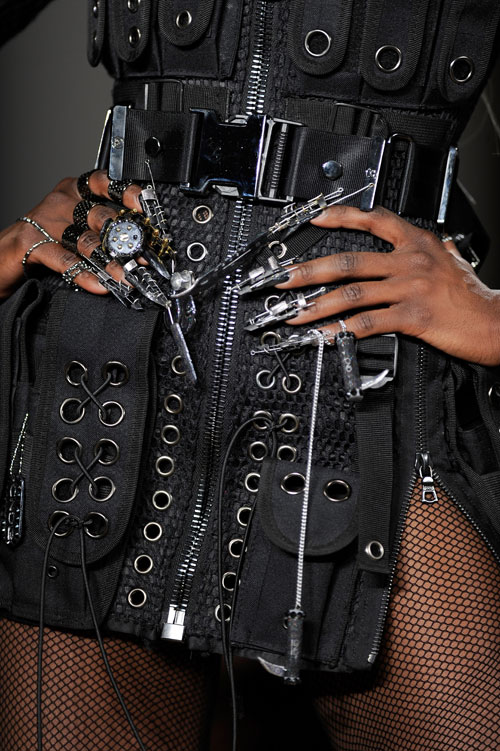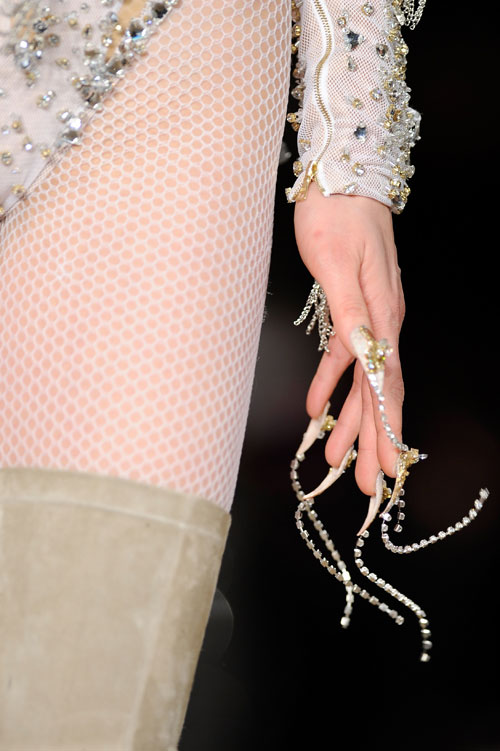 "Since the inception of our creative partnership in 2008, The Blonds have given us the ultimate platform to express our larger-than-life artistry," said Arnold. "With their collaborative spirit and ingenious artistic vision, they continue to stretch our imaginations and inspire us to bring true magic to the runway season after season!"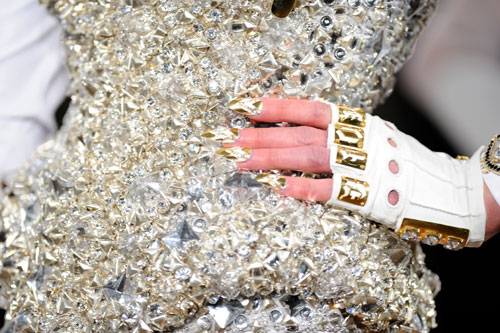 Information: image.net
Photos:
1. - 10. Photo by Jennifer Graylock/Getty Images for CND
11. - 16. Photo by Arun Nevader/Getty Images for CND


Hits: 8929 | Leave a comment