London Fashion Week: Erdem Fall/Winter 2015 collection
The absorbing depiction of the Parisian apartment of a fictional art collector created by Robin Brown for Helly Nahmad Gallery's Frieze Masters The Collector, acted as the conceptual impetus for Autumn/Winter 2015. A masterful study of character through environment, the notion of building a narrative around a muse captured Erdem's imagination.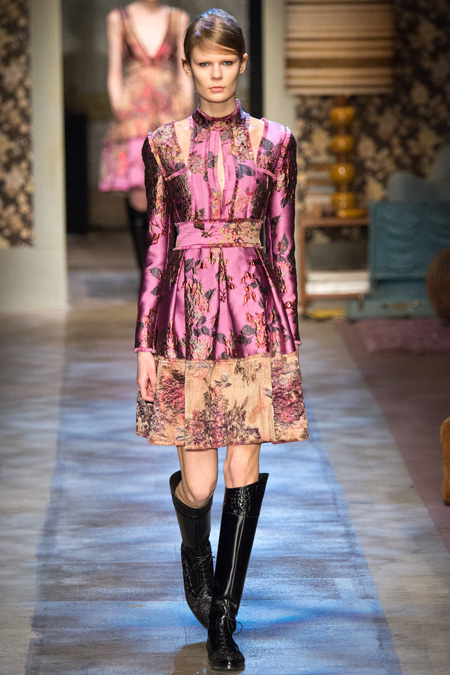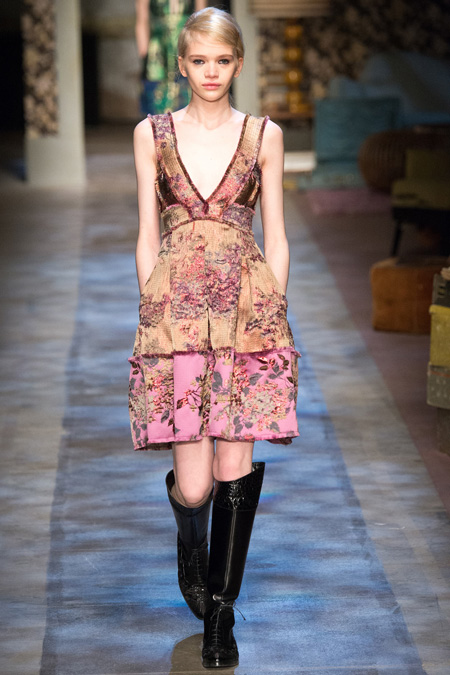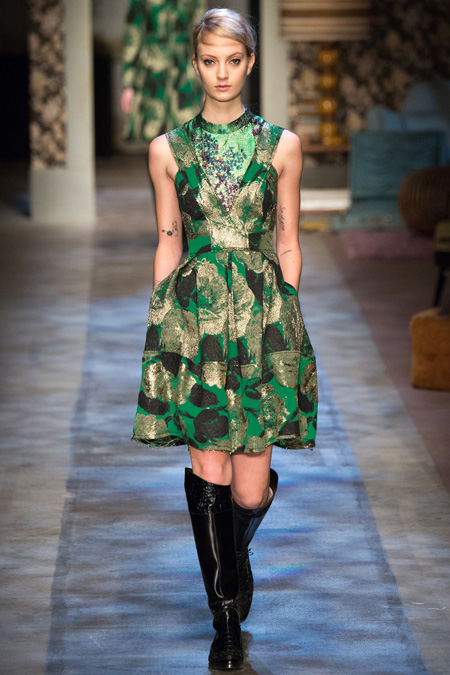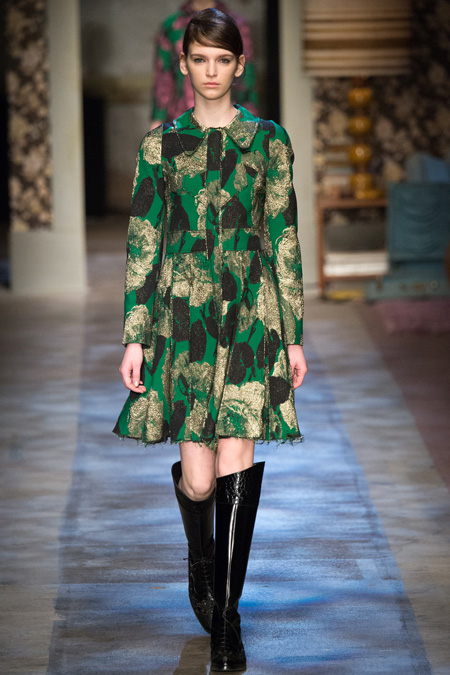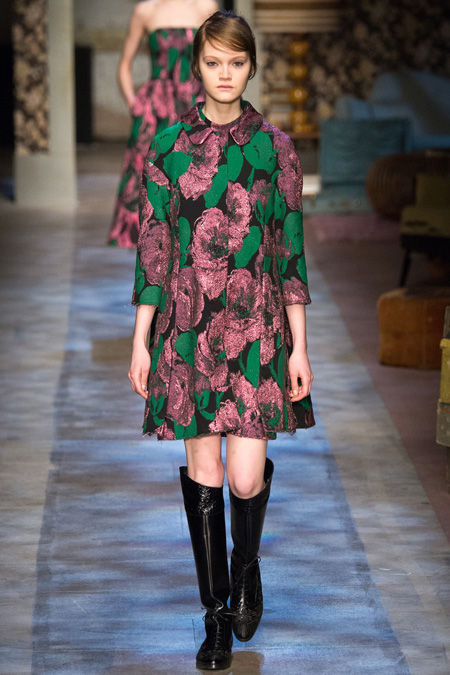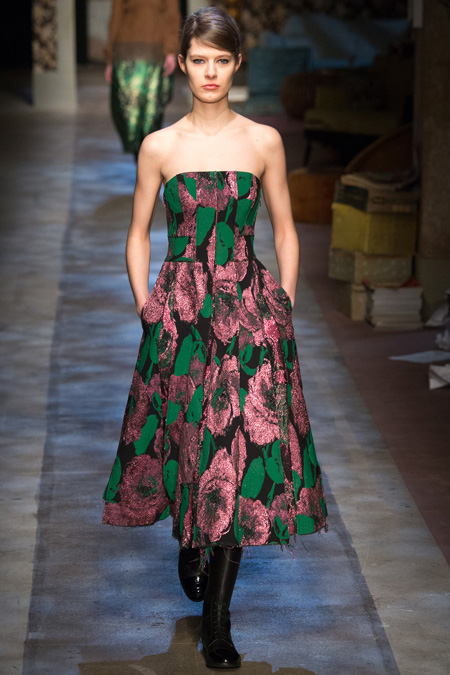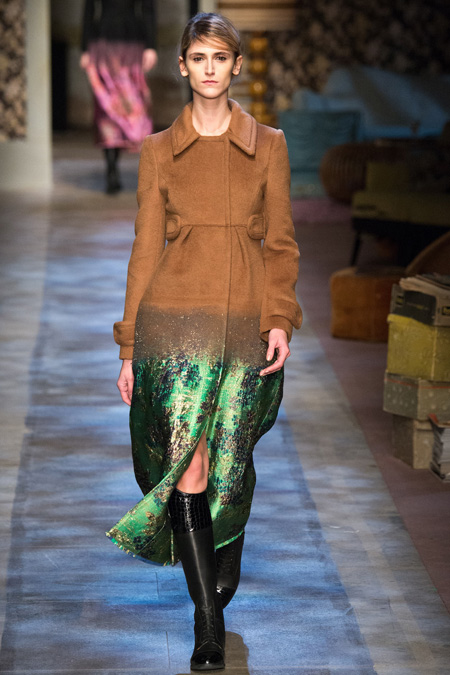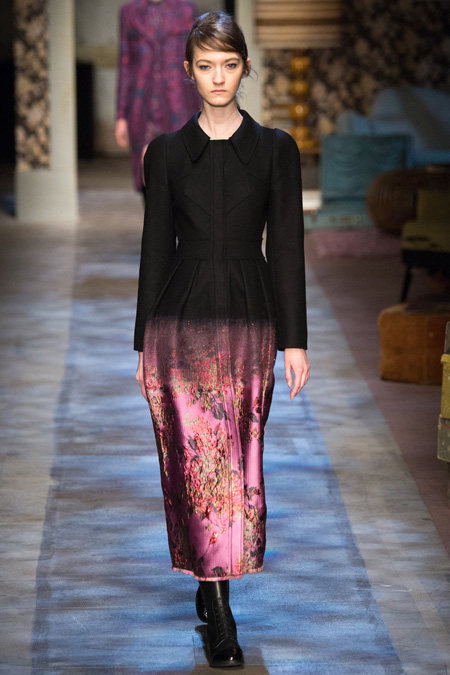 A sense of broken down decorum surrounds his protagonist for the season, the world in which she exists is one of faded glamour where vestiges of an affluent past merge curiously with undeniably modern elements, her wardrobe an amalgamation of decades. The collection acts as a visual memoir of her life through an intense colour palette of regal purple and jewel like hues, applied in offbeat pairings, echoing her peculiarity of character.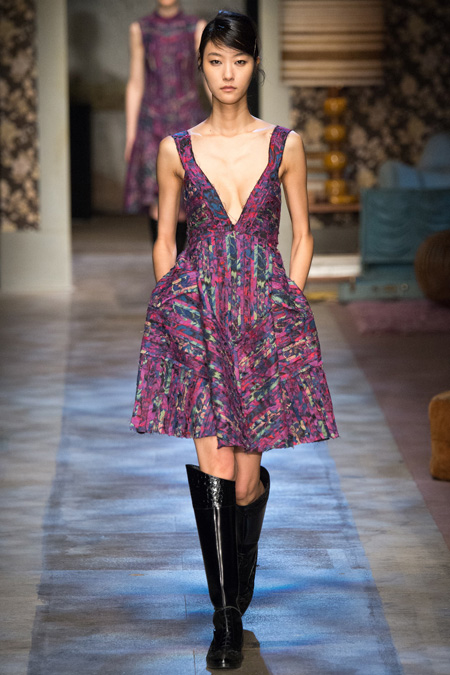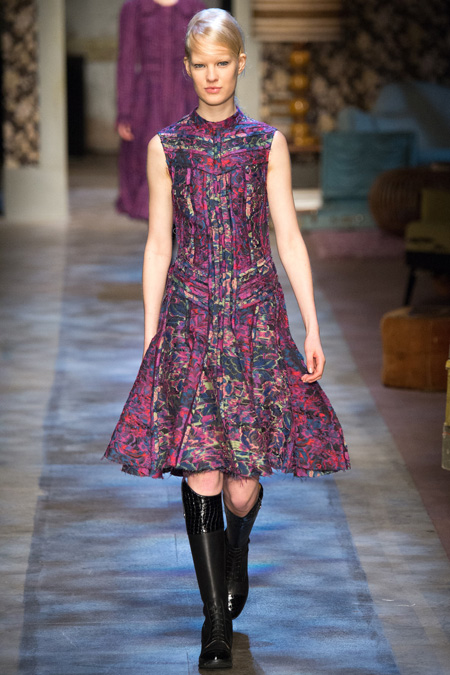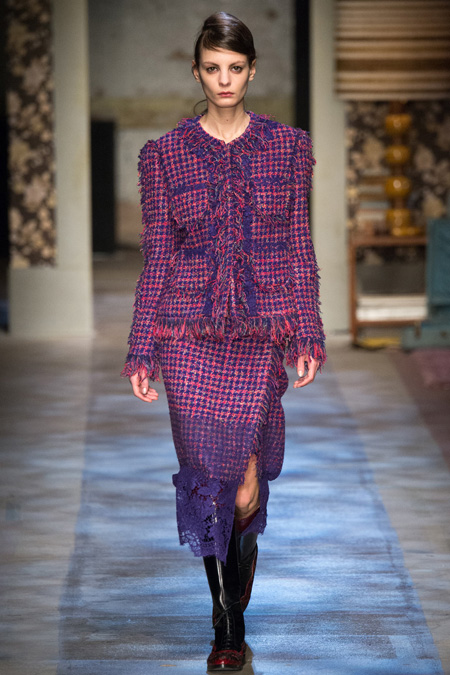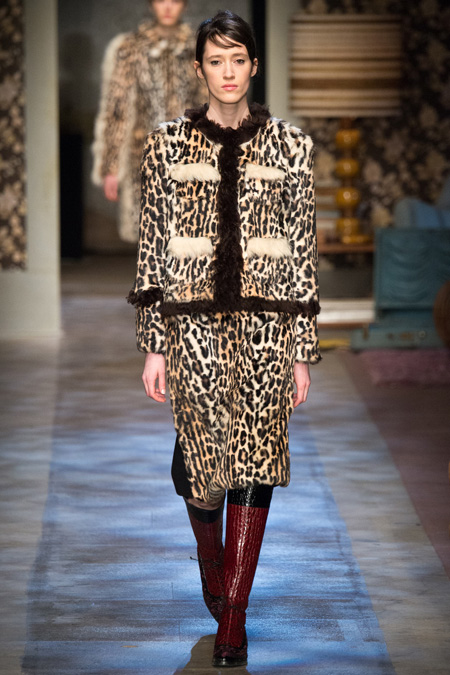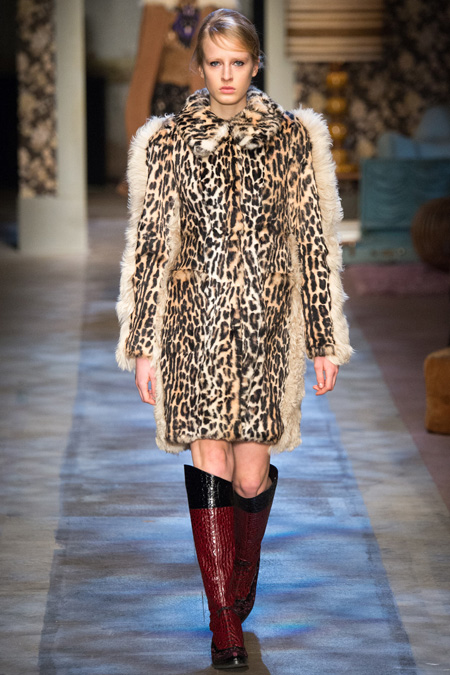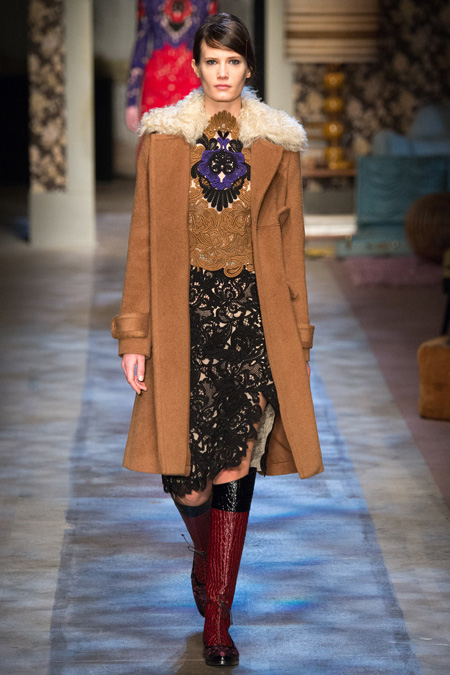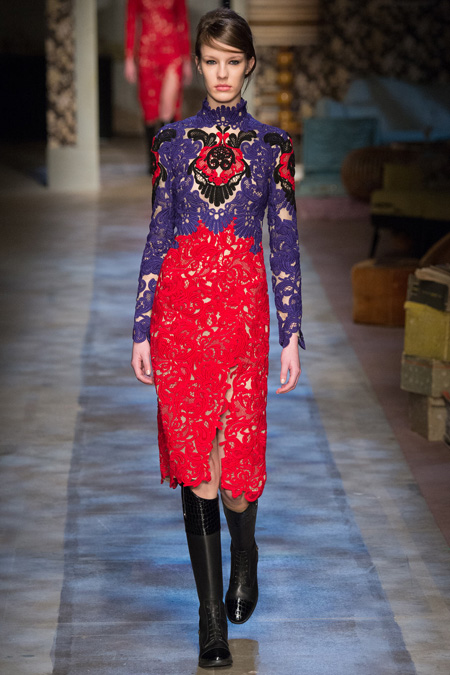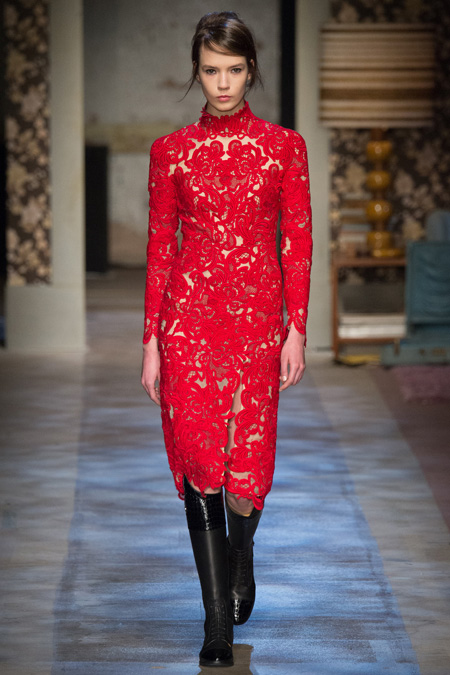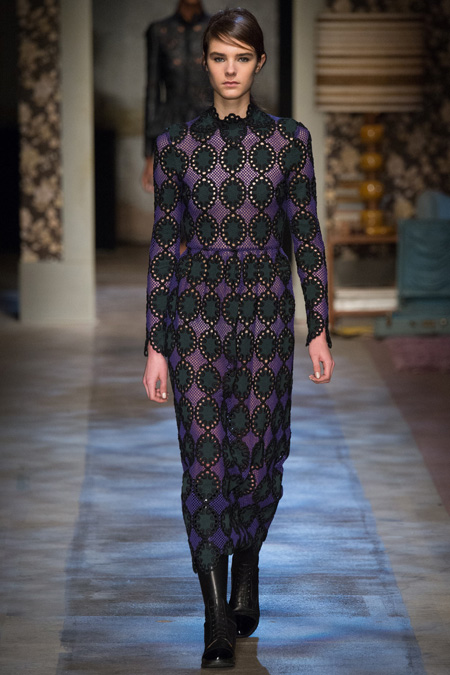 The aristocratic richness of materials within the collection is tempered through elements of rawness. Suggestions of loss of grandeur are expressed through metallic jacquards, oddly reversed to expose a textural underside as if through thrifty repurposing. Elsewhere mid-century dress making techniques are explored with pinked antique jacquard cut by hand and then re-stitched to achieve a collage effect, distressed texture found within its fragmentary composition.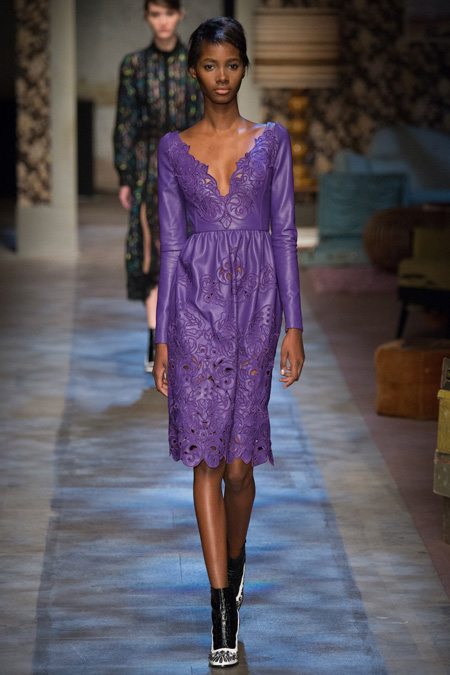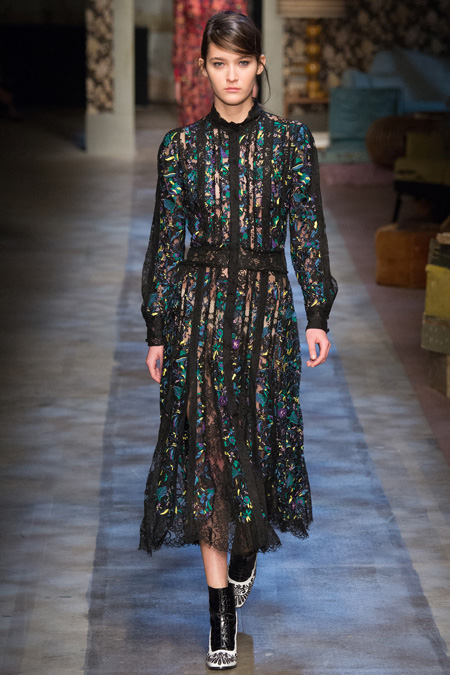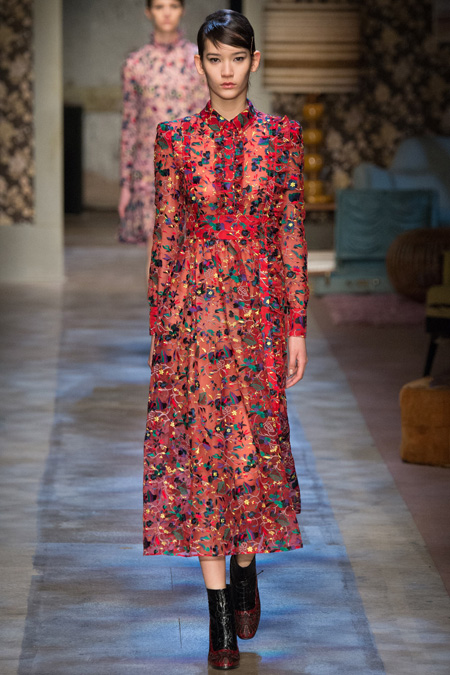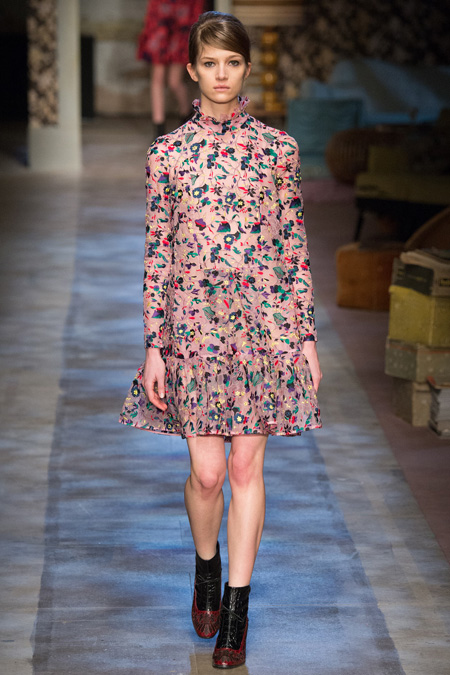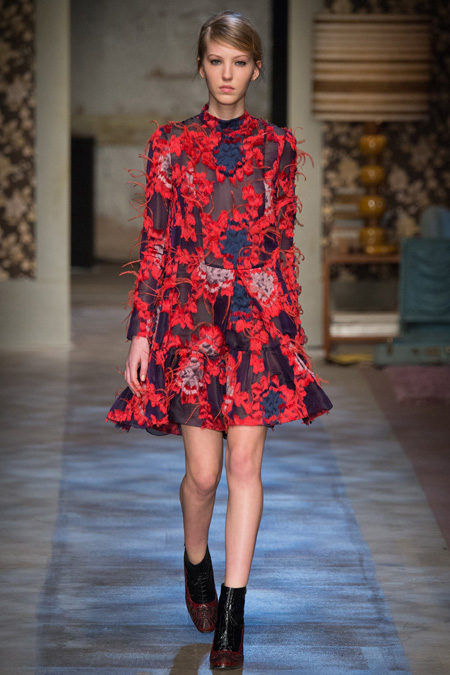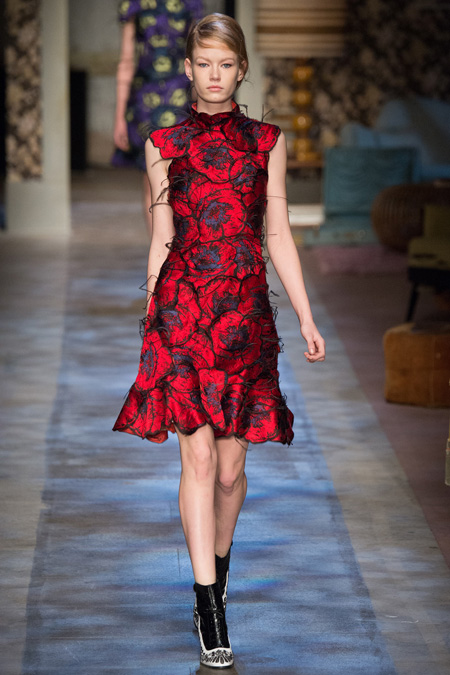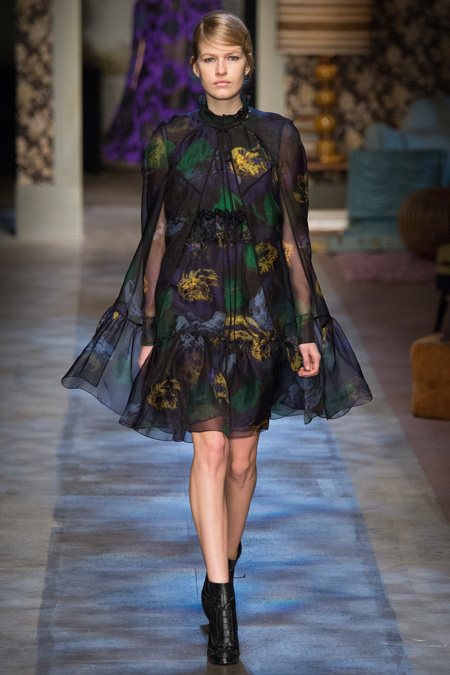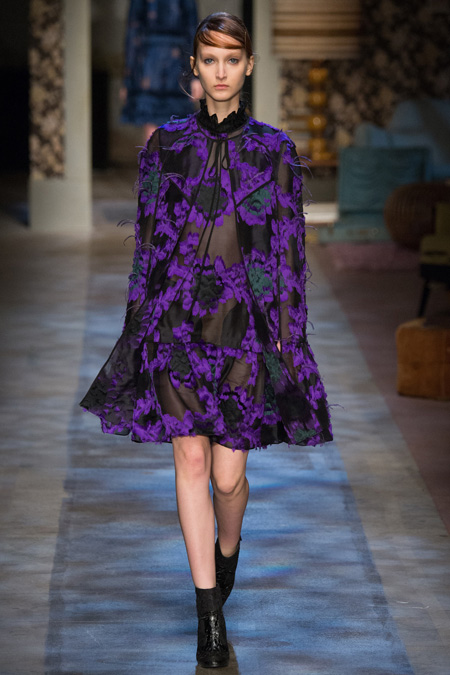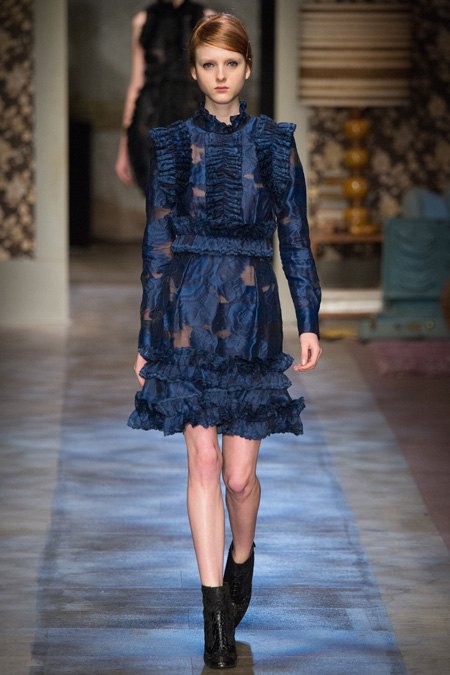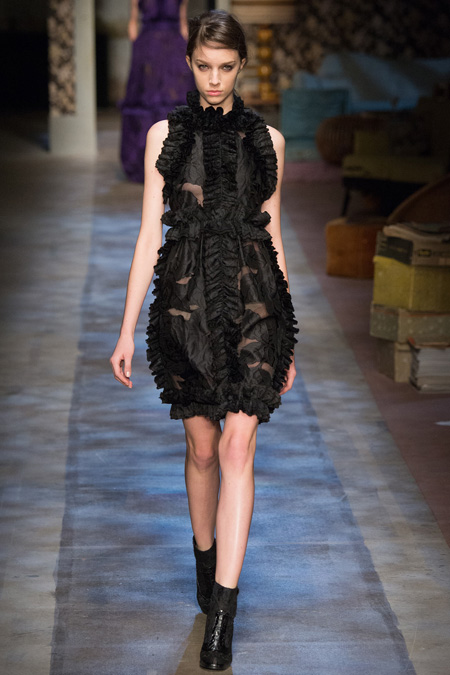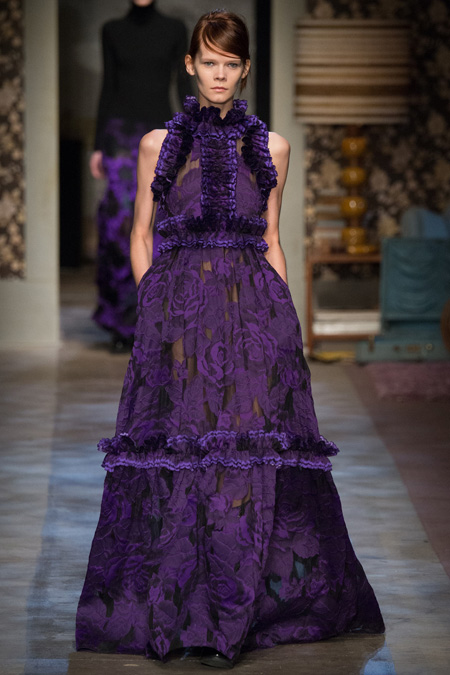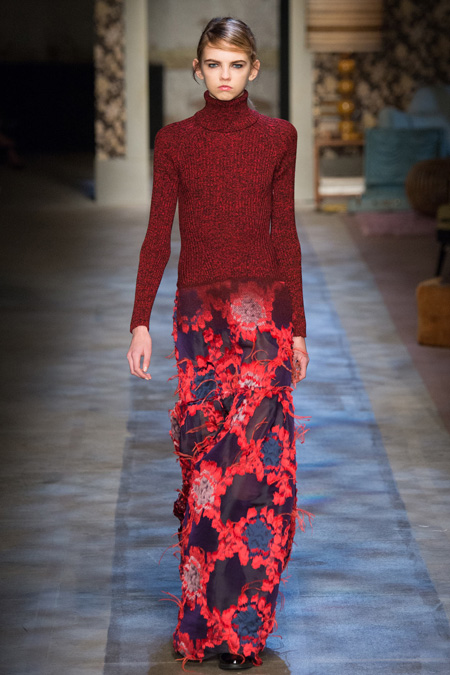 Information: erdem.com
Photos: style.com/ Yannis Vlamos / Indigitalimages.com


Hits: 6355 | Leave a comment