60s are back: Prada Fall-Winter 2015/2016 women's collection
Yesterday (February 26, 2015) in Italy, during the Milan Fashion Week (Milano Moda Donna, February 25 - March 2, 2015), the luxury fashion house Prada presented its Fall-Winter 15/16 womenswear collection.
Bold colors and princes style accessories (like long leather gloves and bows decorations) offered Miuccia Prada to the audience at her 60s' spirit fashion show.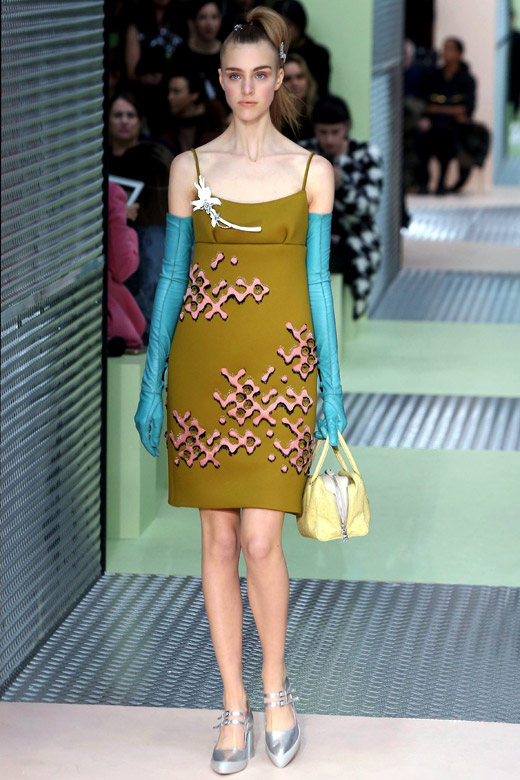 The Fall-Winter collection includes: dress coats, v-backless tops, strappy dresses, jersey fabrics, flower motif in hair clips and brooches, two-tone Mary Jane sandals, tight rubbery knee-high boots, ankle-length trousers, knee-length skirts, colorful sunglasses, small handbags and provocative shade of pastels.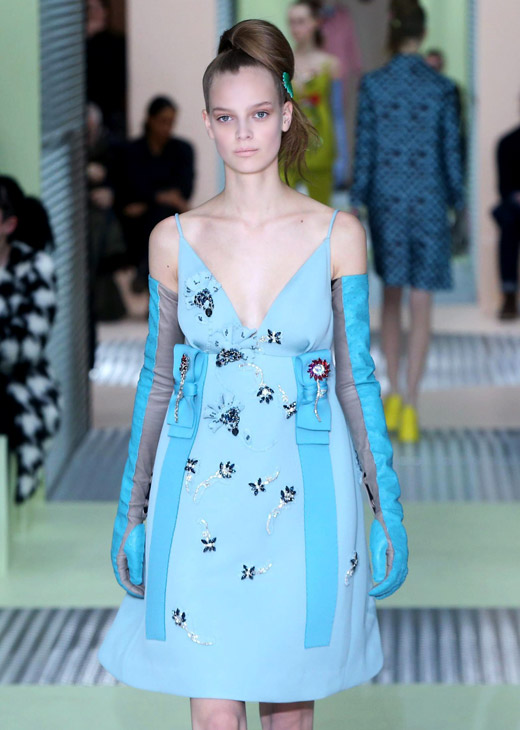 Mrs Prada said that her collection has three titles: 'soft pop', 'variation on beauty' and a sense of being 'about thinking' rather than 'about a fantasy'.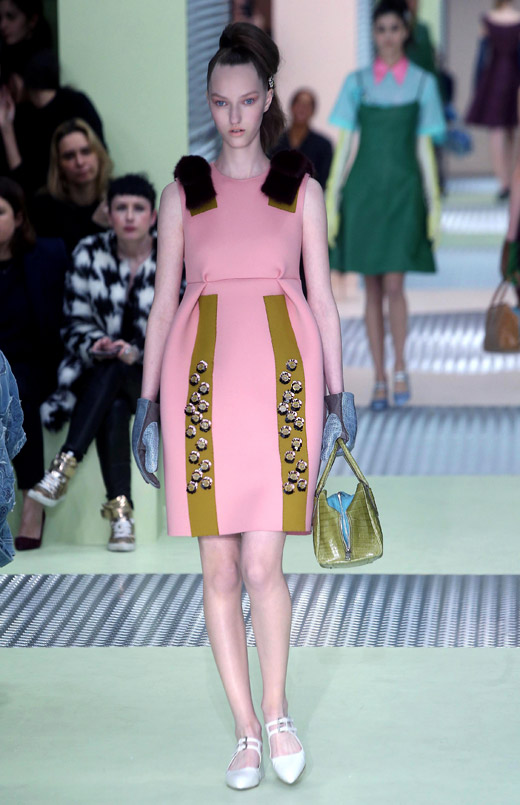 'It is full of references to real and fake. The collection is about impossible beauty and the cliche of what women like. Yes, there were princesses on the catwalk, but I hope there was irony there', she added.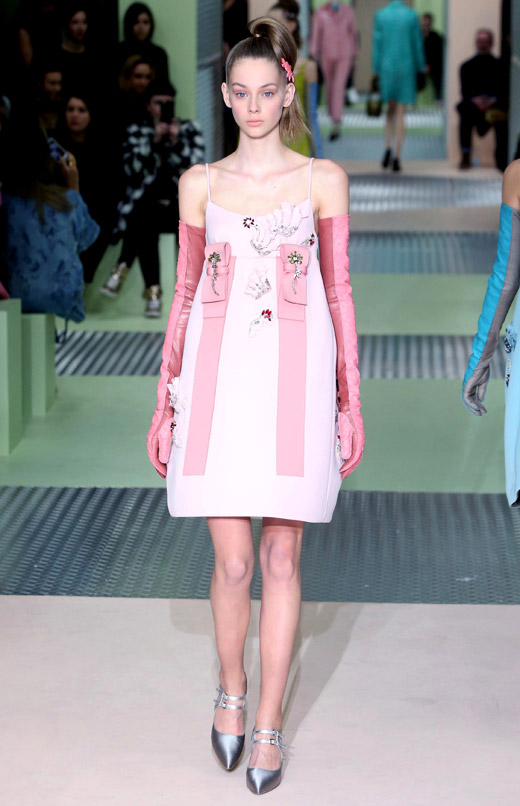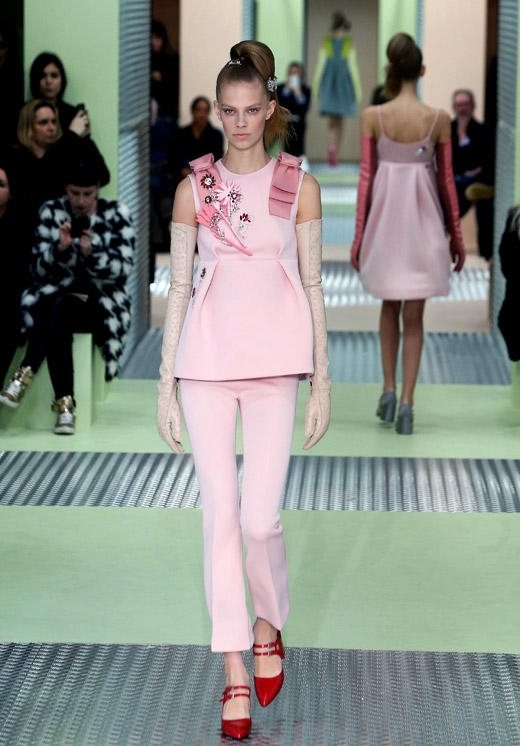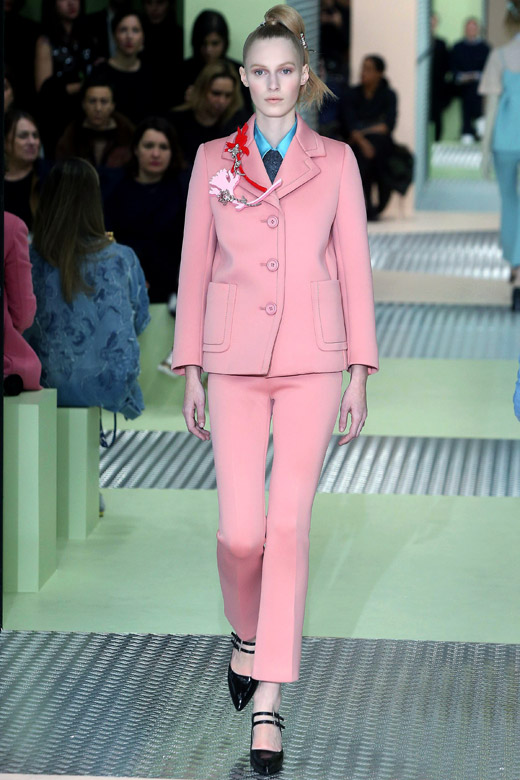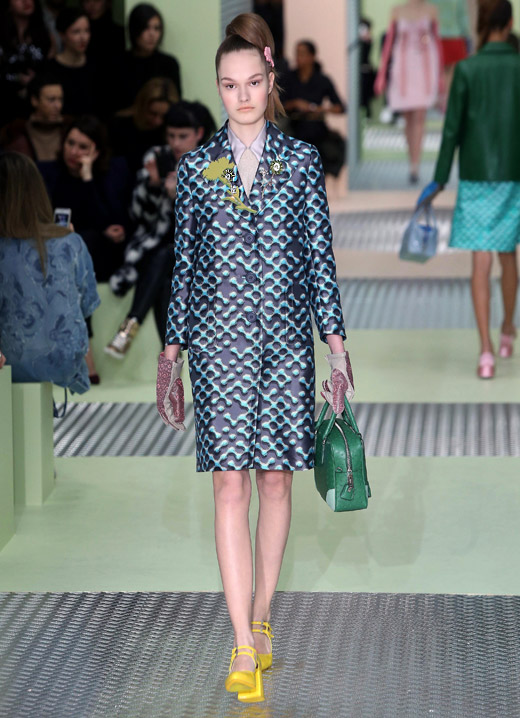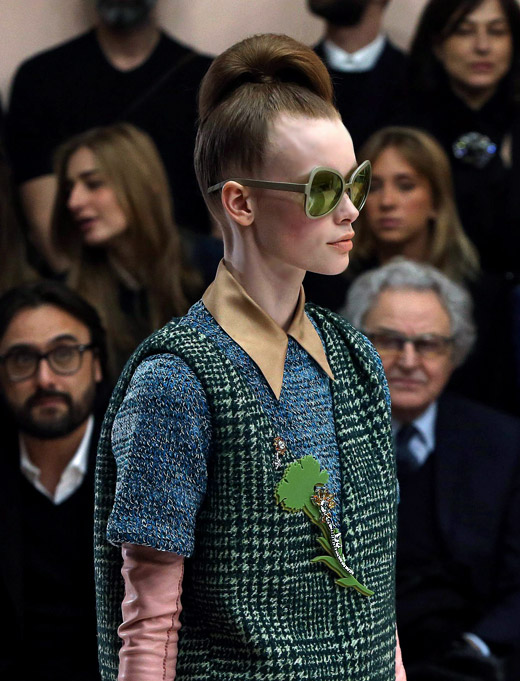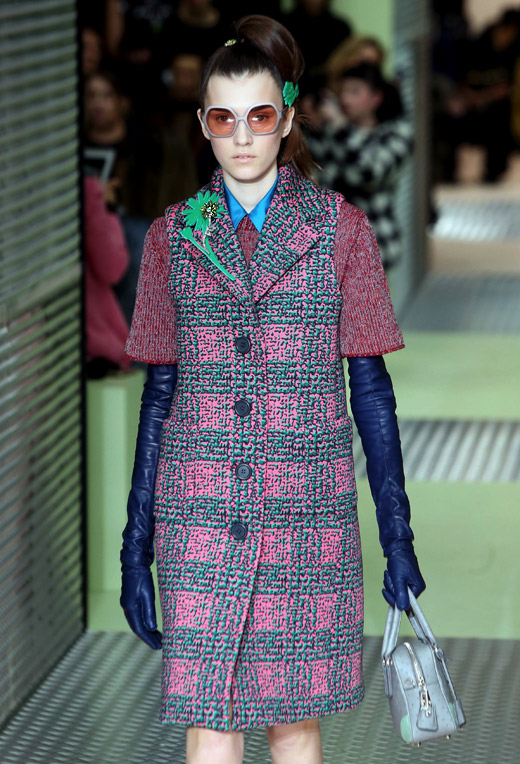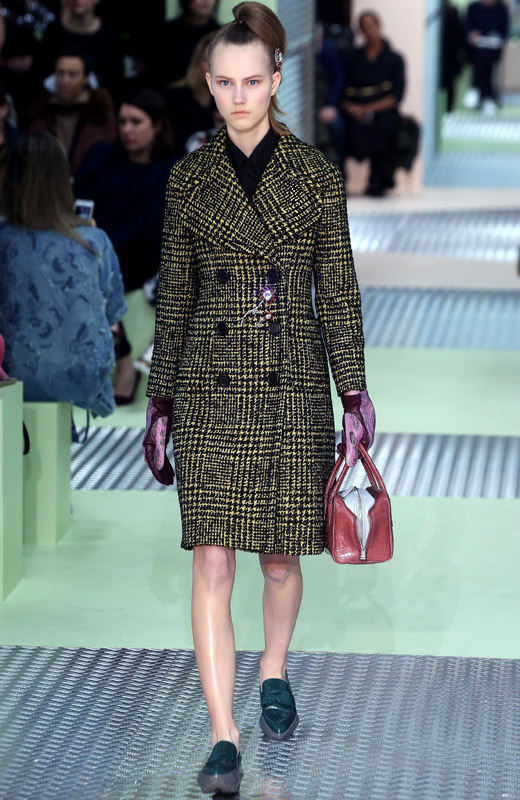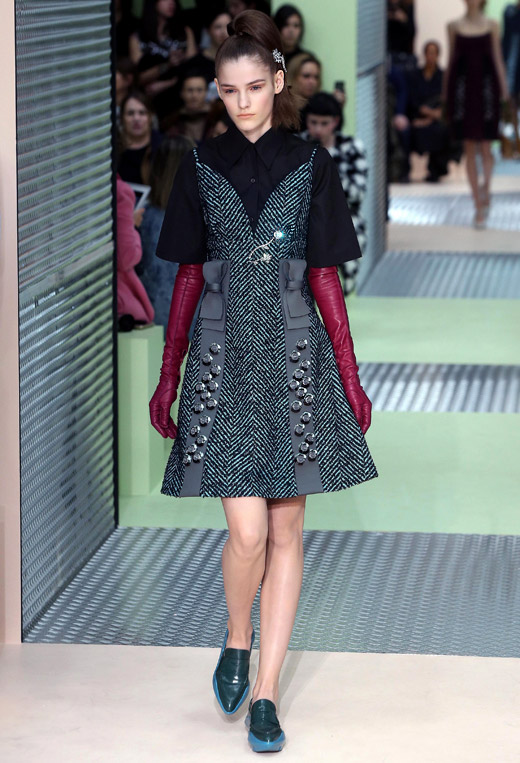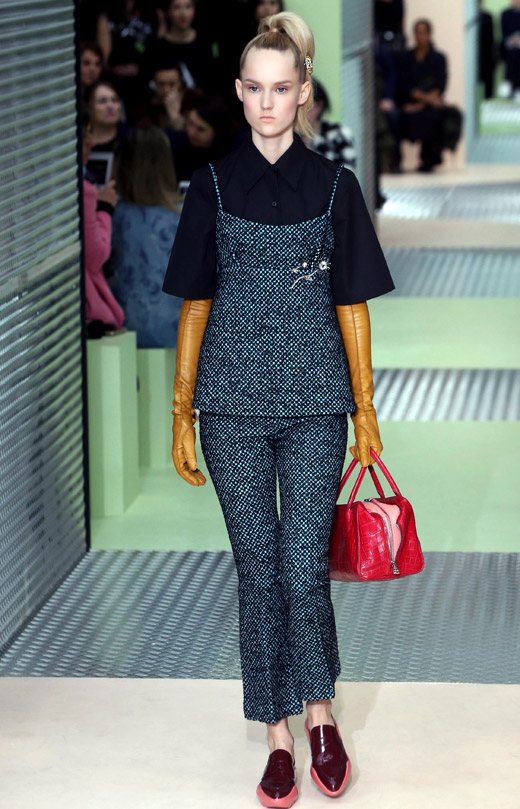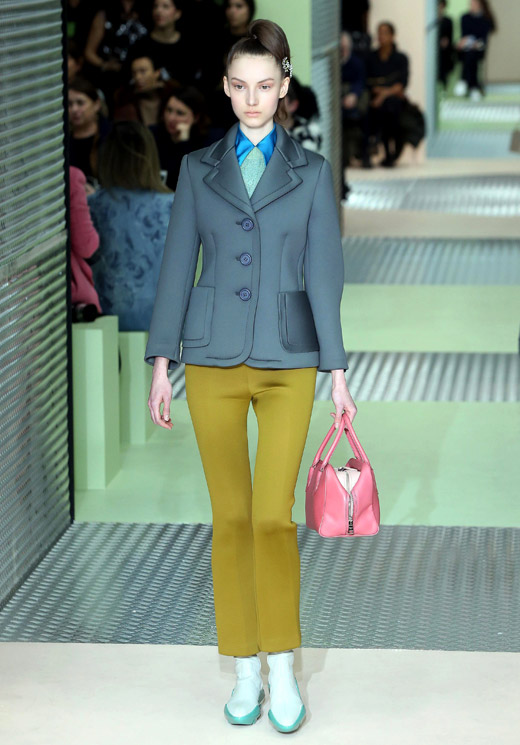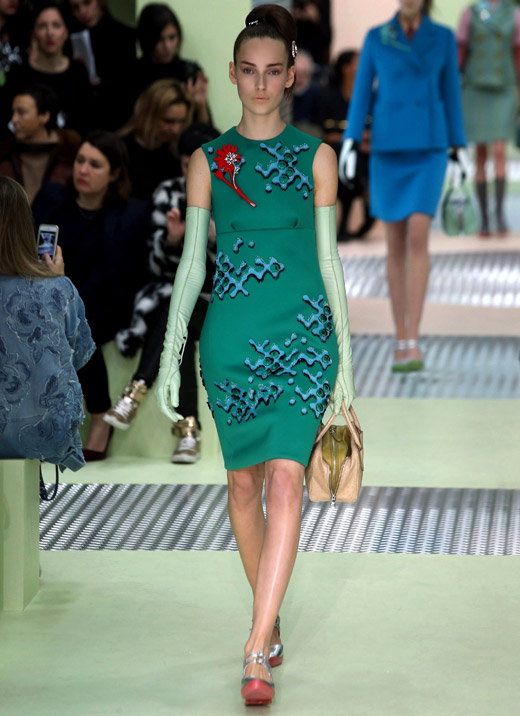 Photos: © MATTEO BAZZI/EPA/BGNES


Hits: 14263 | Leave a comment