Valentino Autumn/Winter 2015-2016 women's collection at Paris Fashion Week
Sensuality and independence. For Valentino's Autumn/Winter 2015 collection, Maria Grazia Chiuri and Pierpaolo Piccioli capture the essence of the world of contemporary women, portraying its changes and evolution.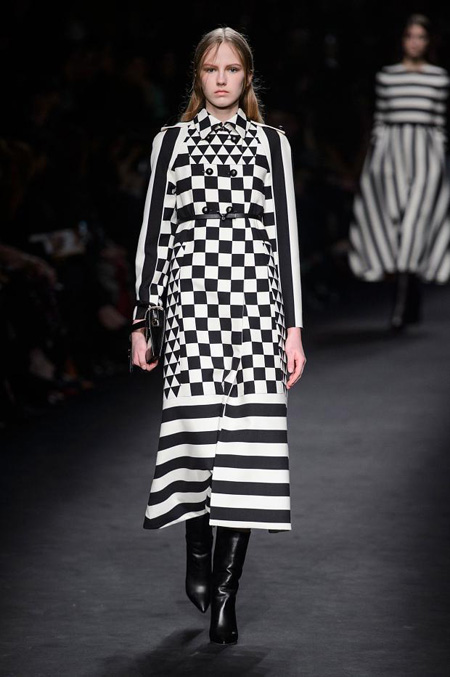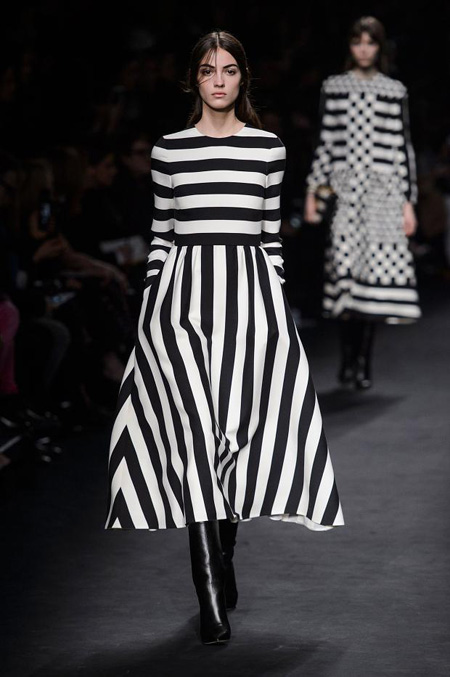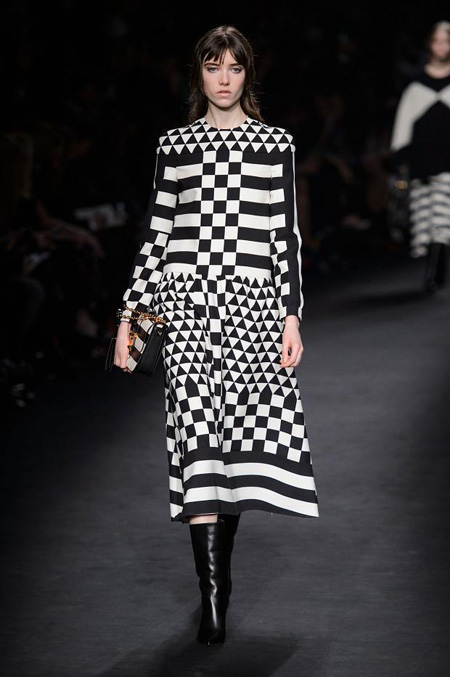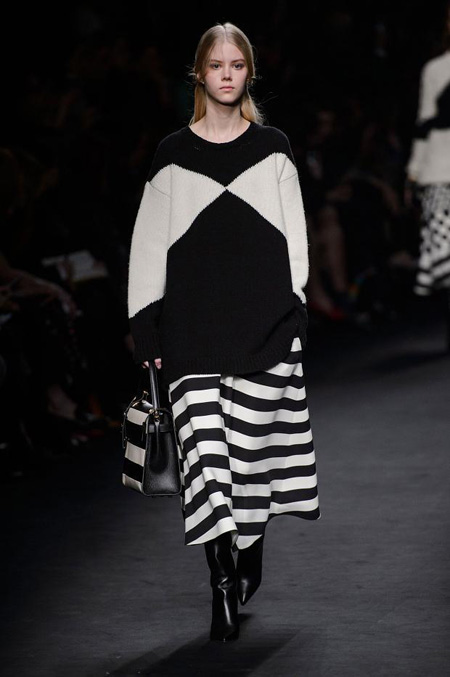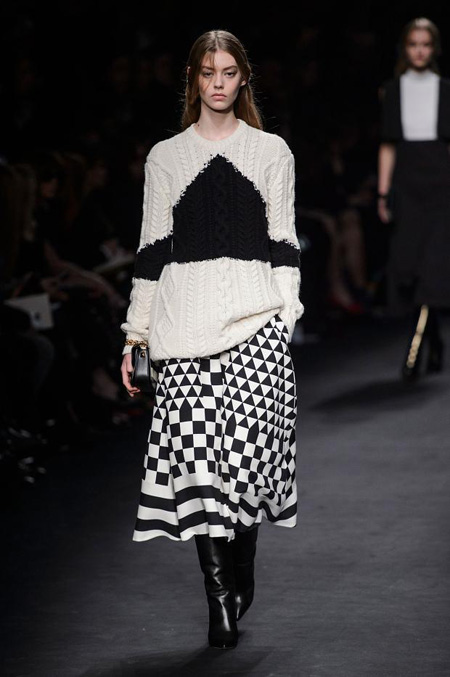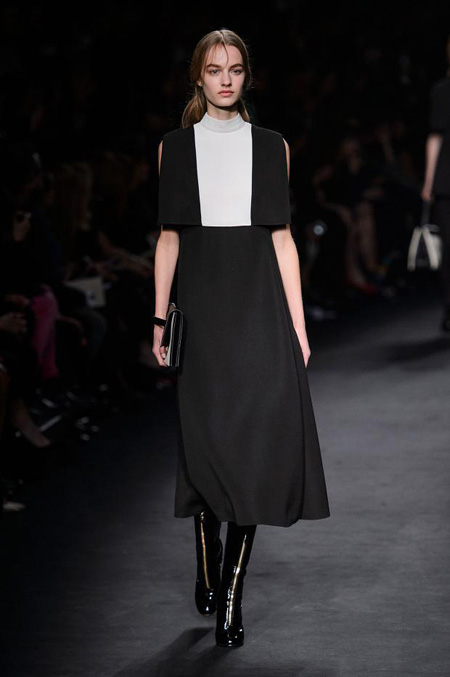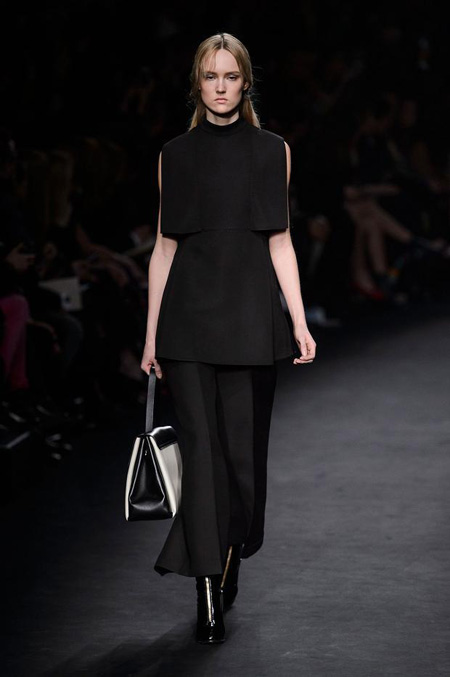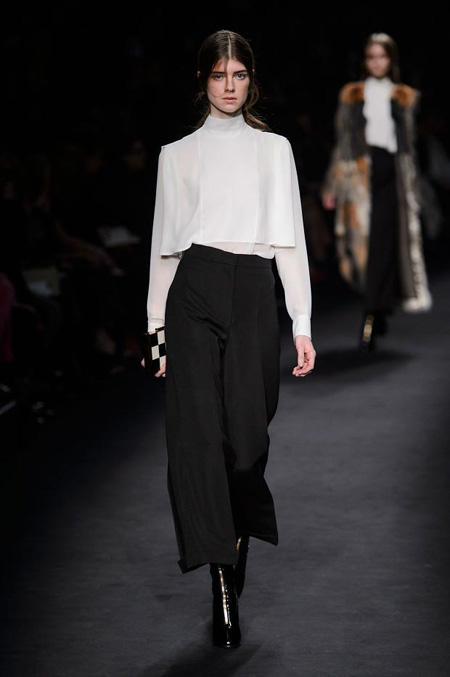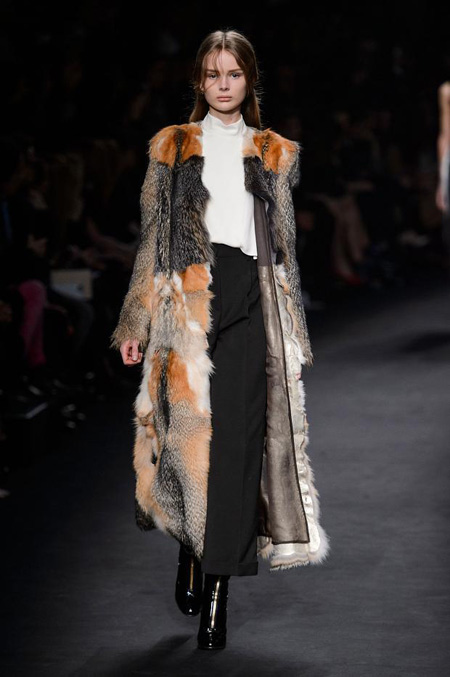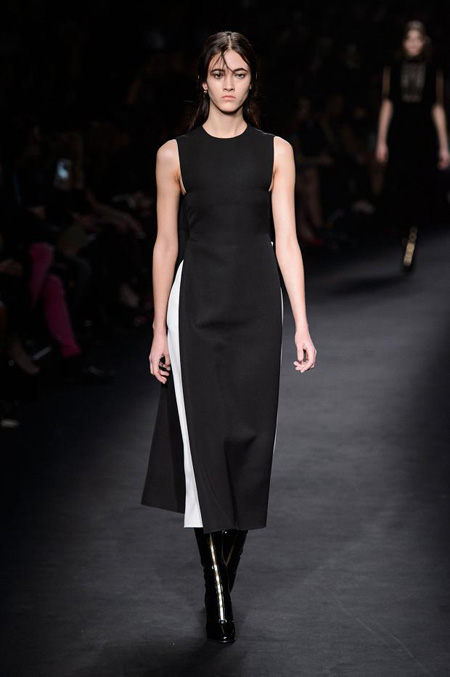 From their modern perspective, the two creative directors recognize signs of modernity in two unconventional people, both artist and muse: Emilie Flöge and Celia Birtwell. The first was Gustav Klimt's companion and the subject of many of his paintings as well as the liberated couturier who freed dresses of whalebones and corsets. The second, the wife of Ossie Clark and the muse of David Hockney, was an outstanding figure of Swinging London and is still the author of pictorial prints.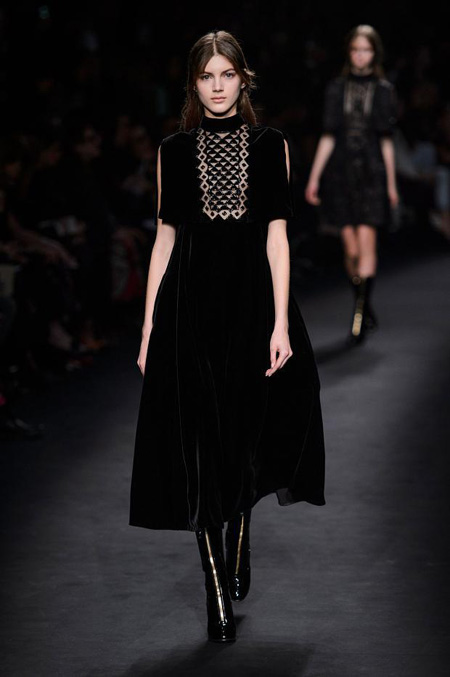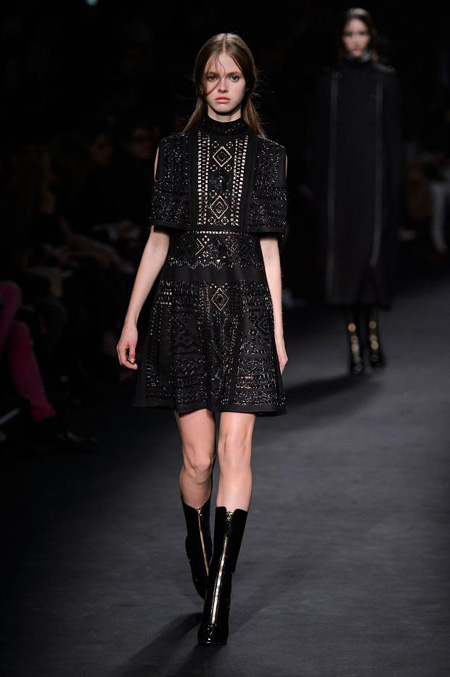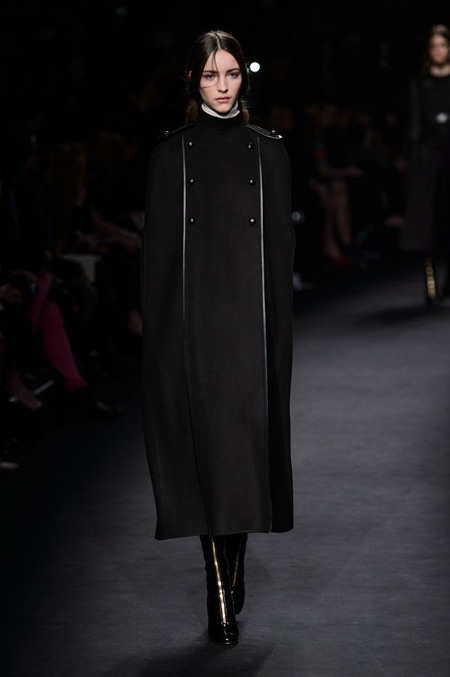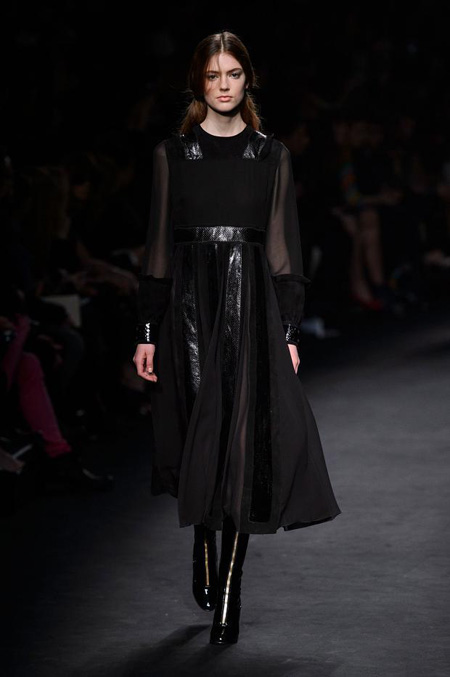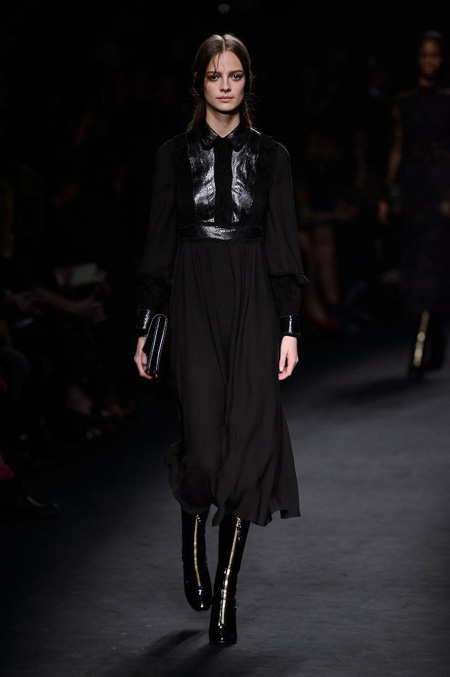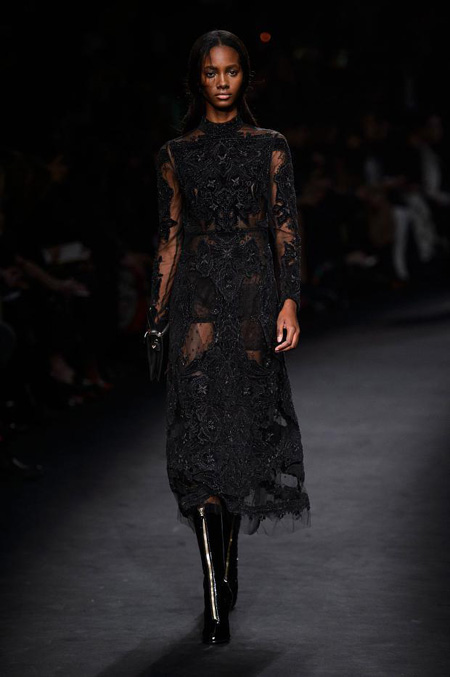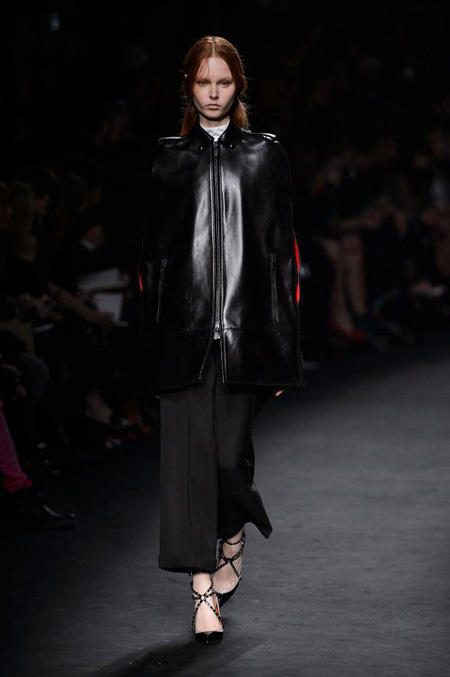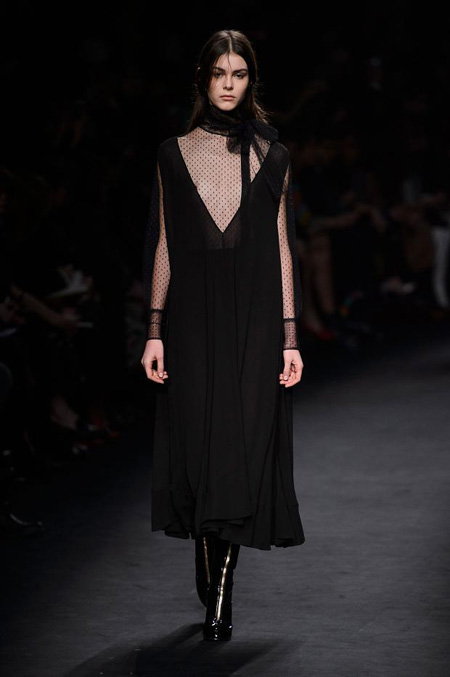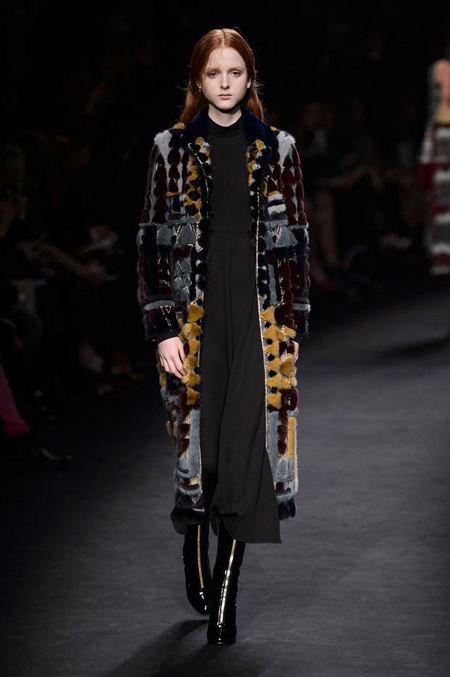 These two different women share a singular approach to life: they combine fragility and sensuality and give strength and depth to feminine grace.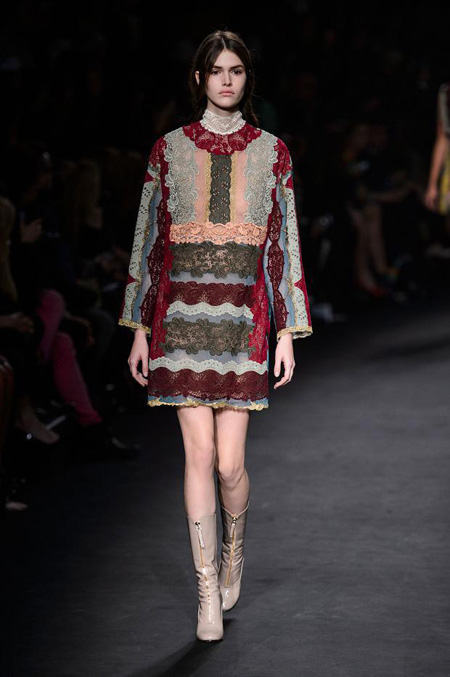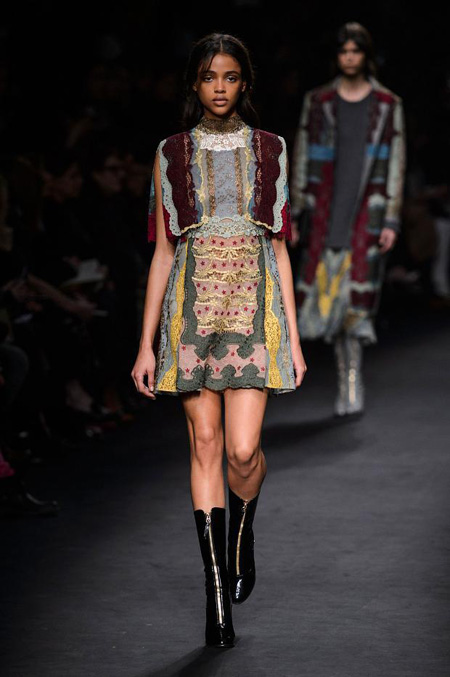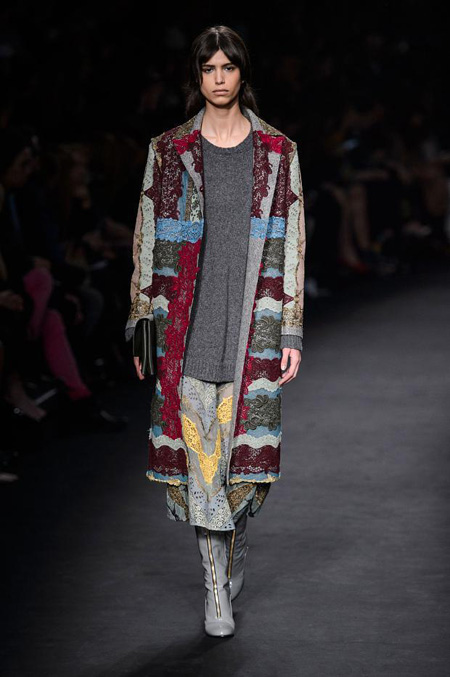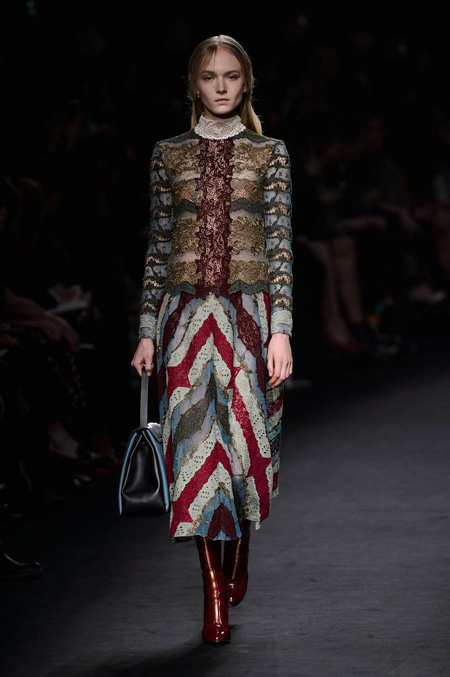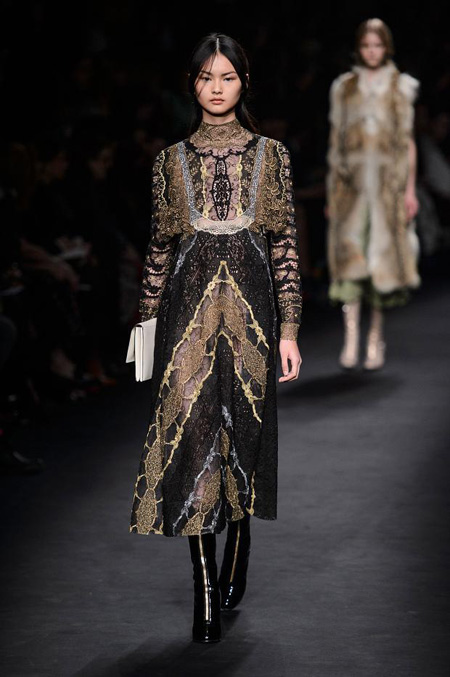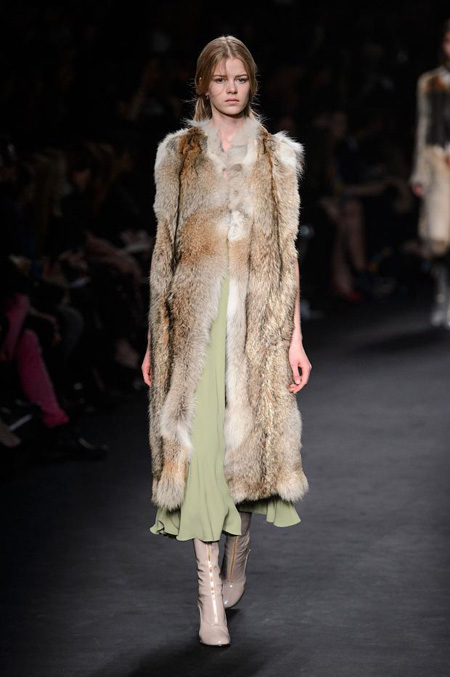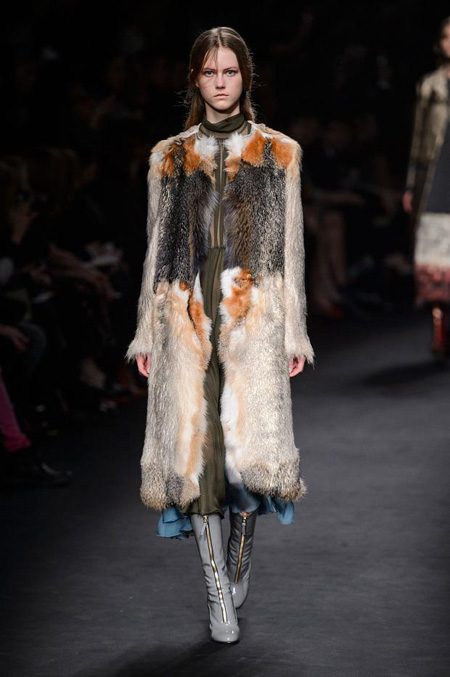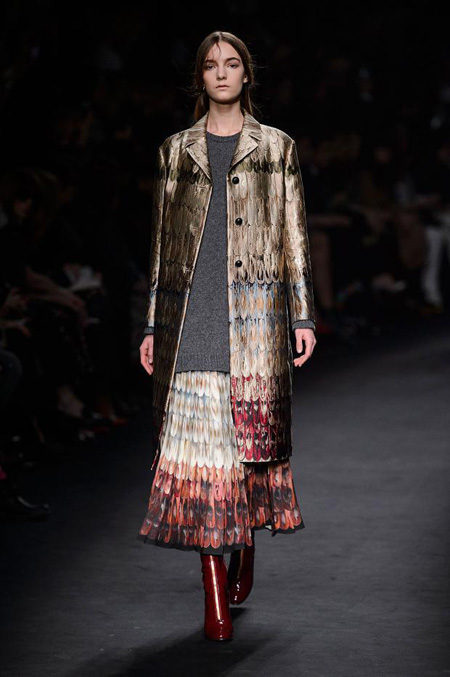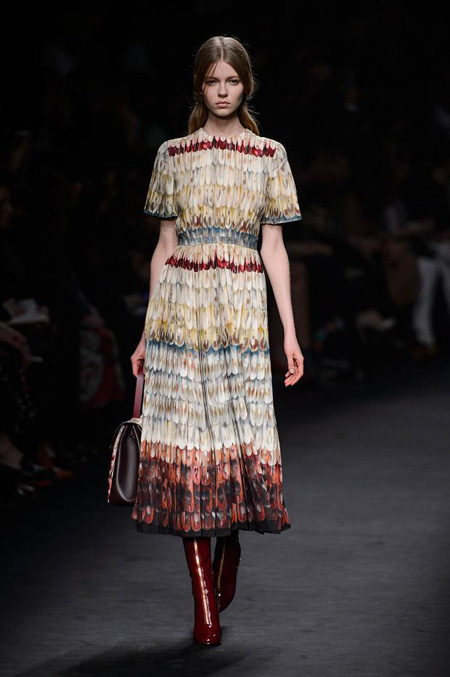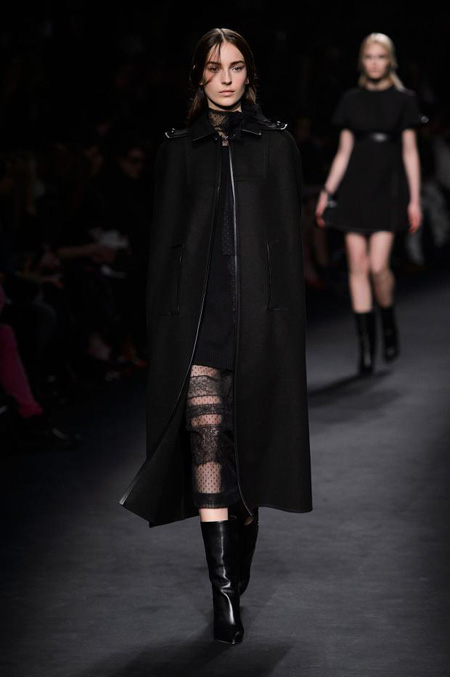 The body is barely touched by the clothes. A fluid, elongated, vertical silhouette is created with tunics and sheaths, impalpably traced by pleated chiffon robes and accentuated by high-waisted skirts. Long coats are worn over pullovers that cover up lace dresses, light panels are layered to form pure, geometric constructions.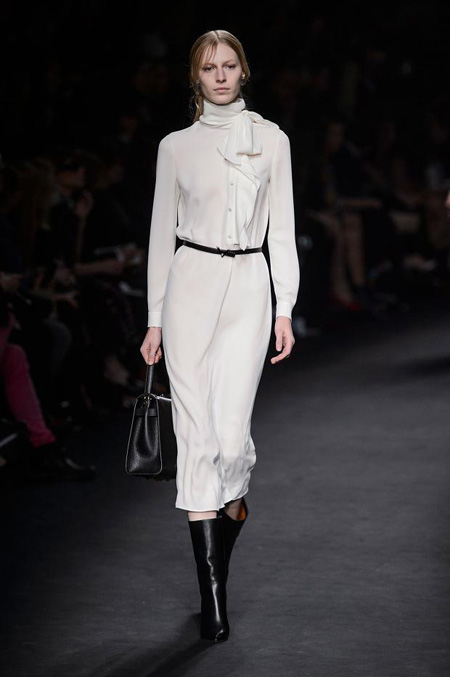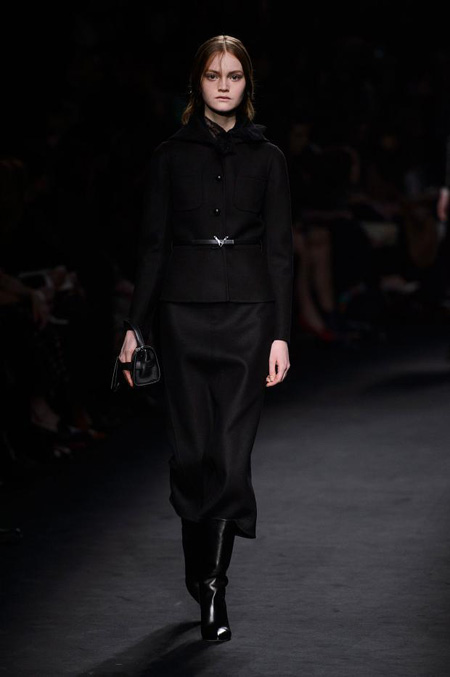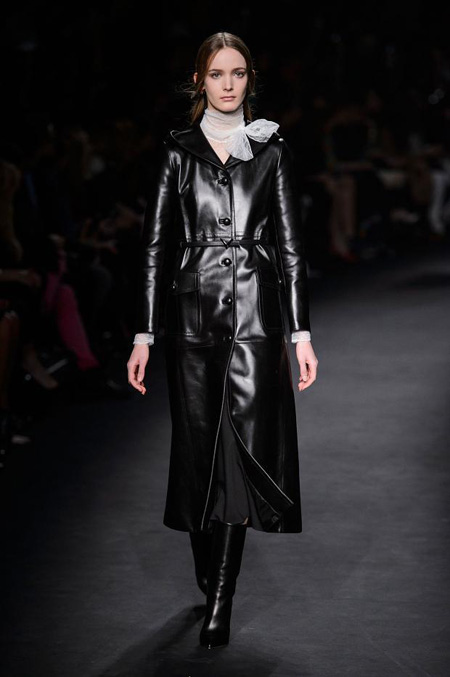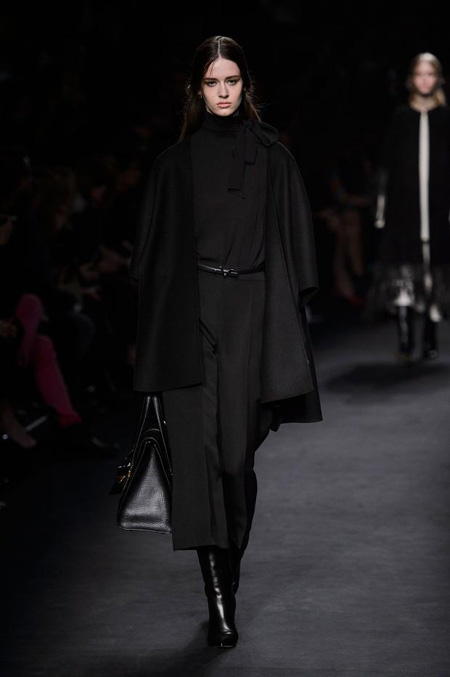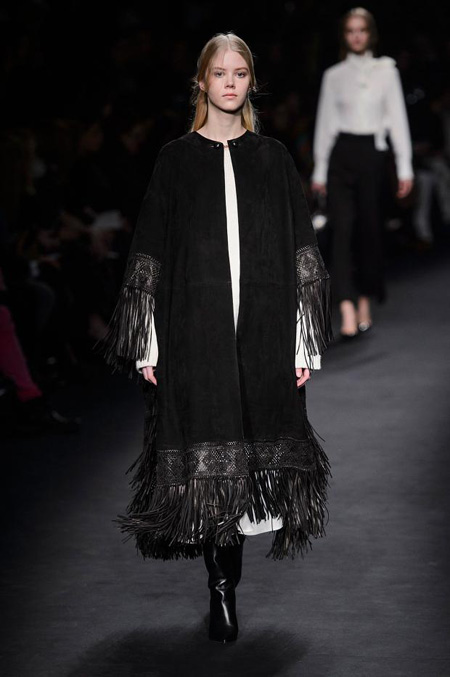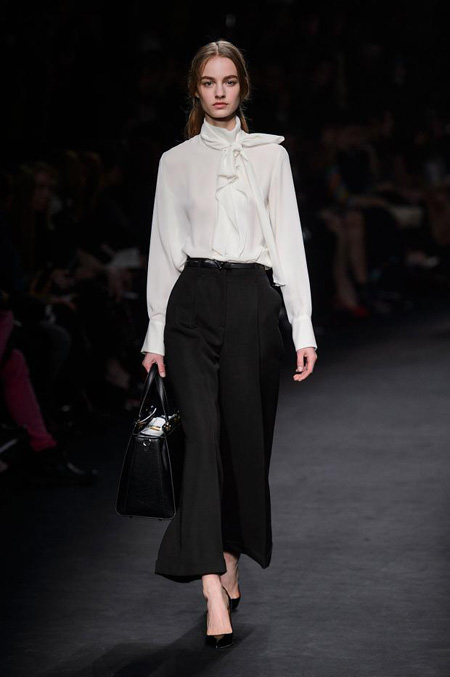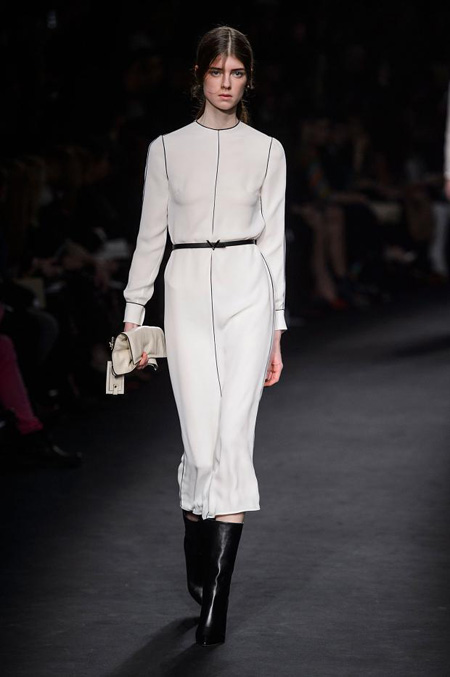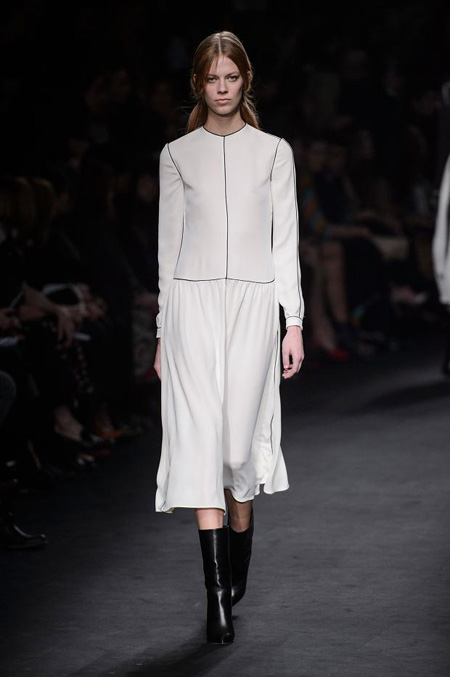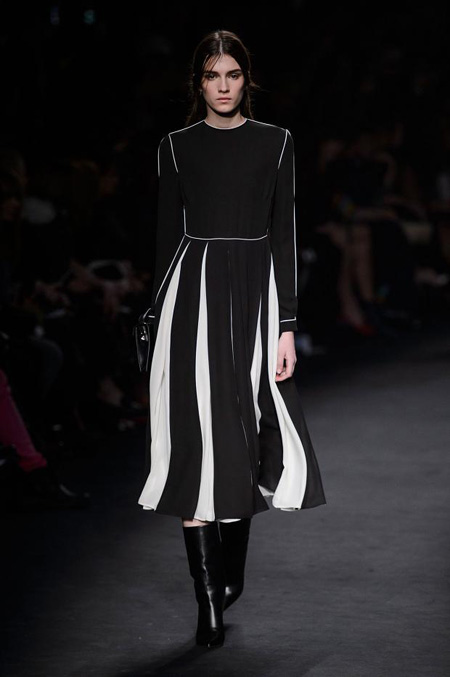 Opulent sensuality is expressed through floral prints and butterfly motifs that are the result of the collaboration with Celia Birtwell and are given a luminous touch through raised metallic threads and contrasts of stripes, triangles and geometric shapes.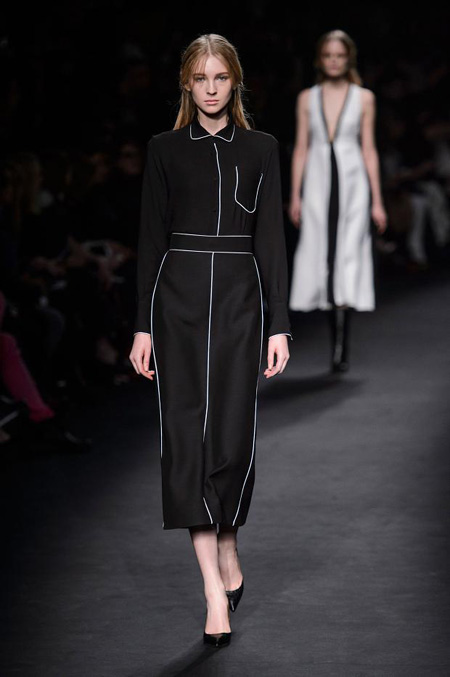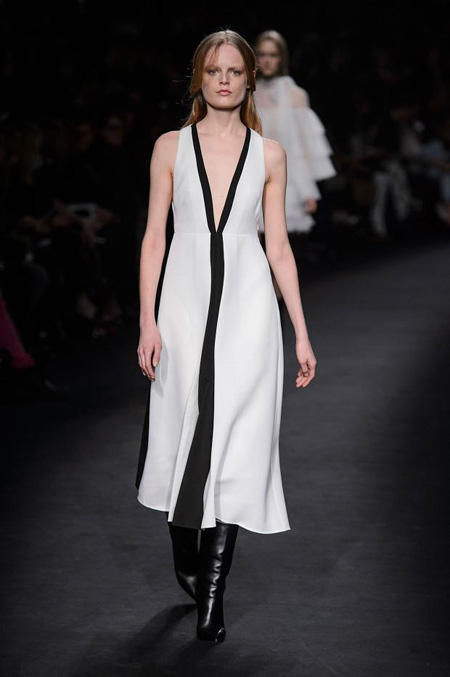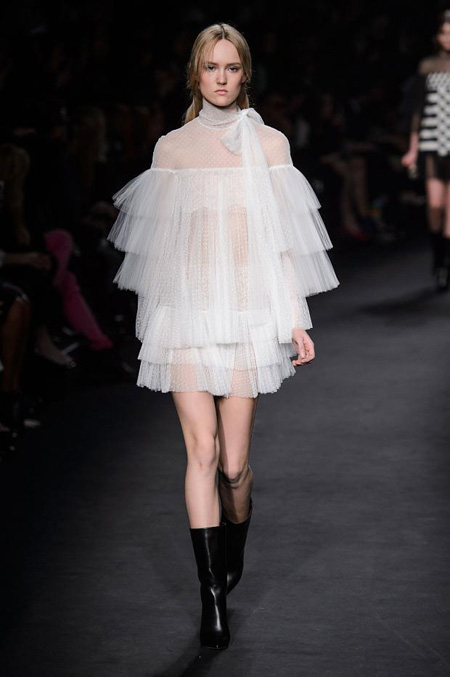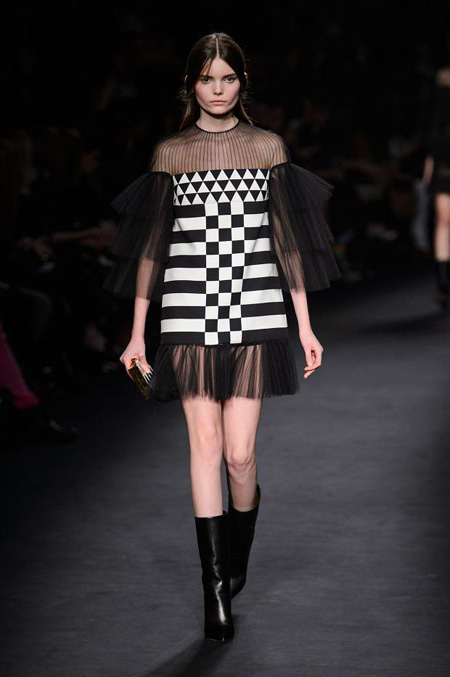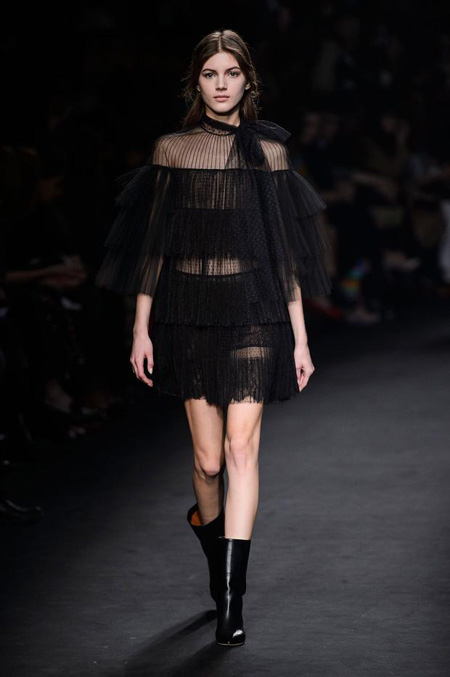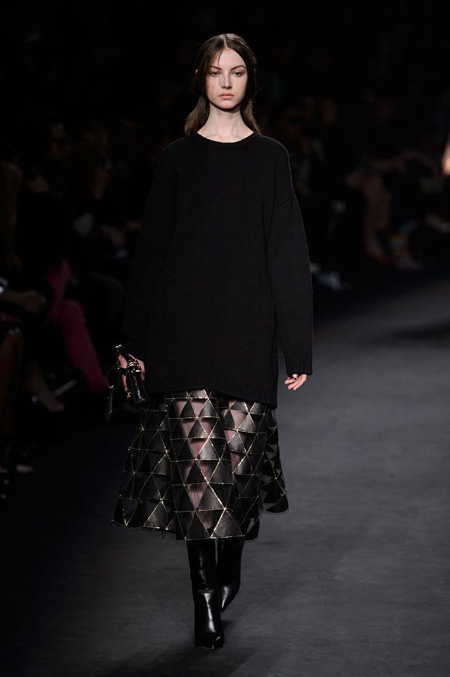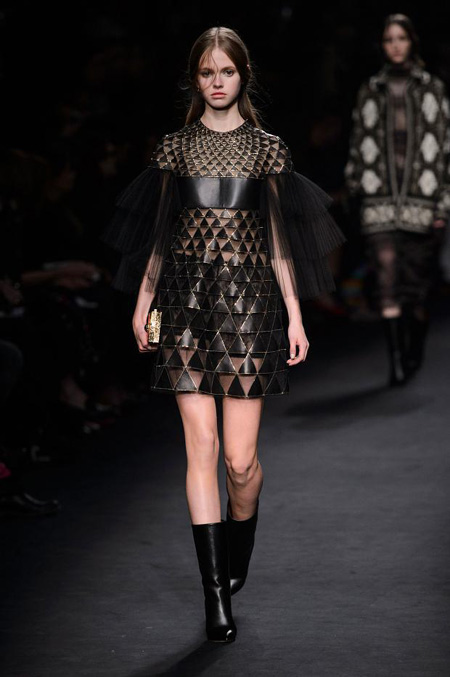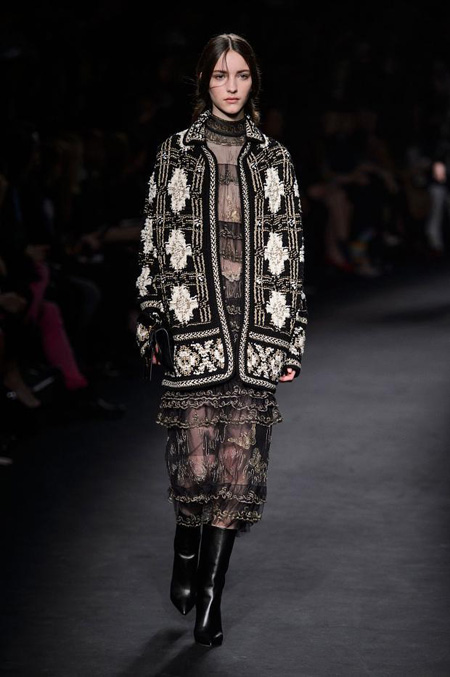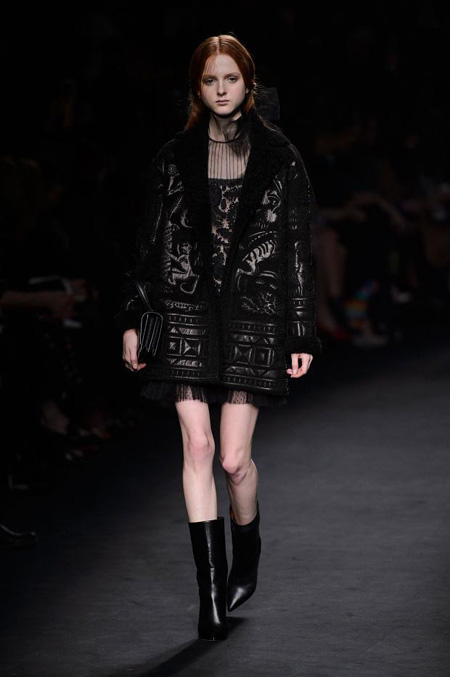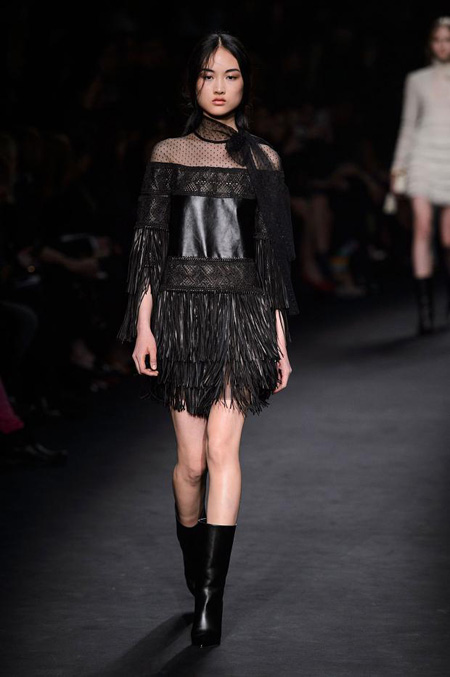 Light materials such as chiffon and lace contrast with heavy felt, while shades of gold, ivory, green, pale blue and pink blend in the palette dominated by absolute graphic black.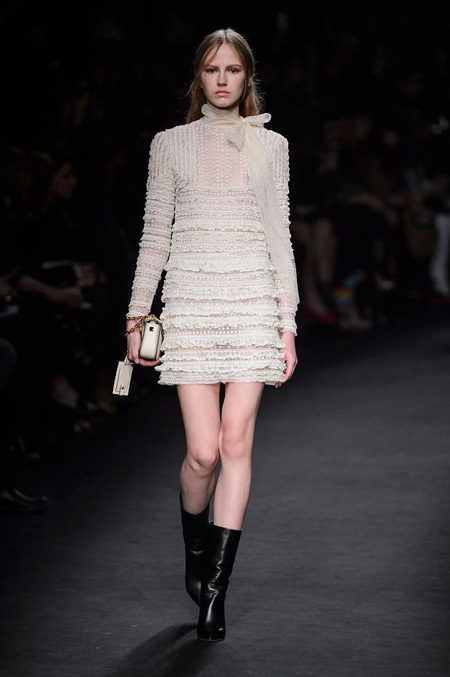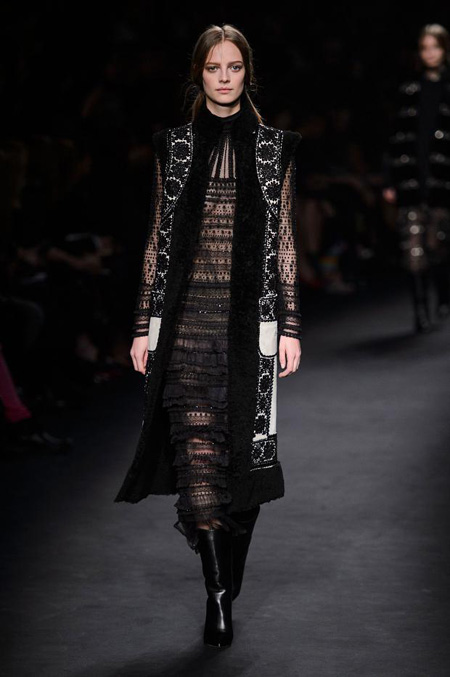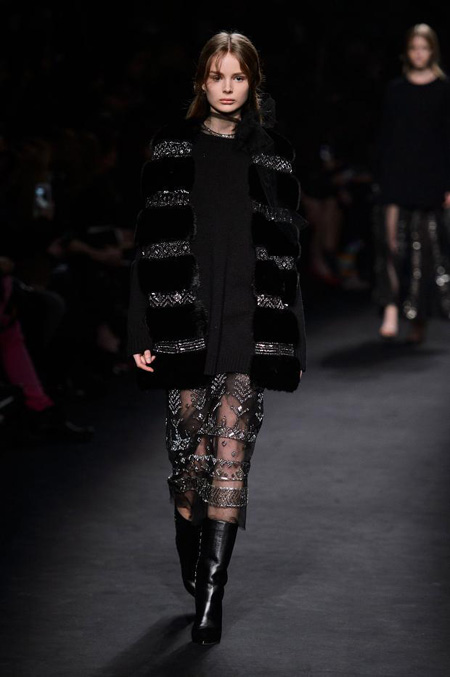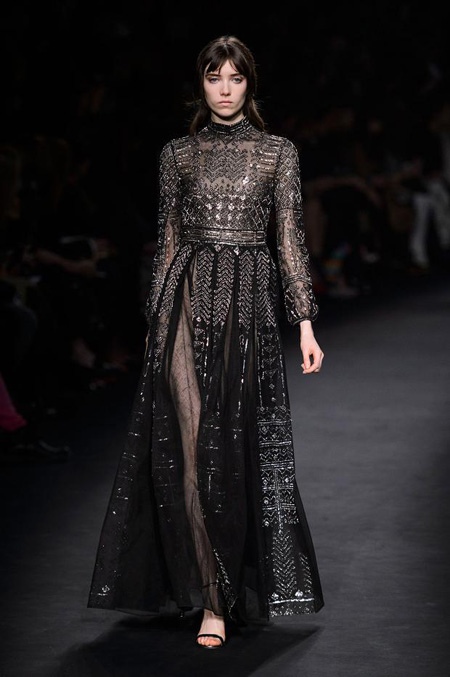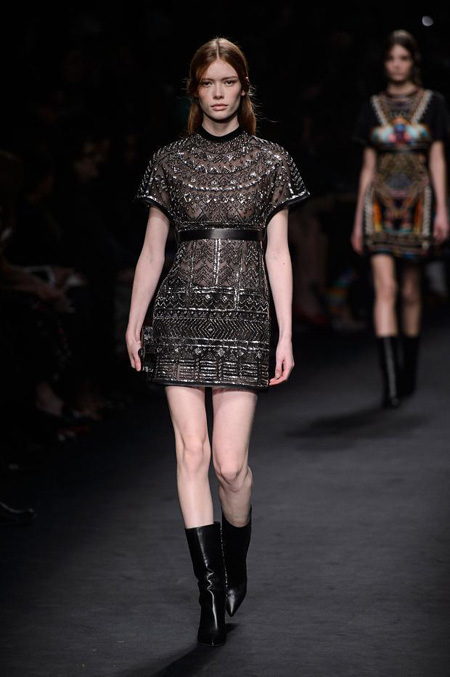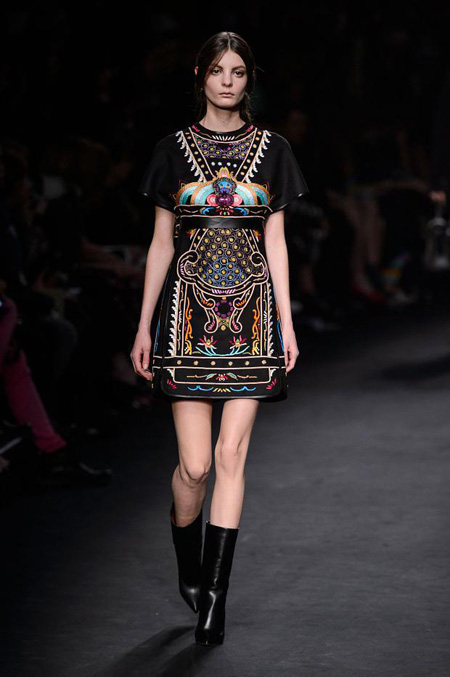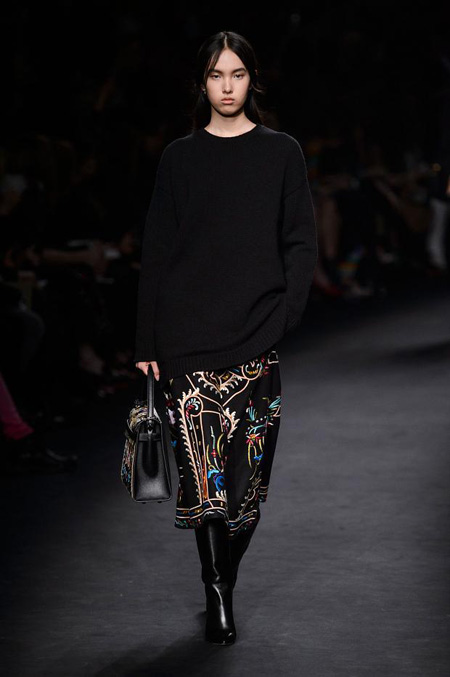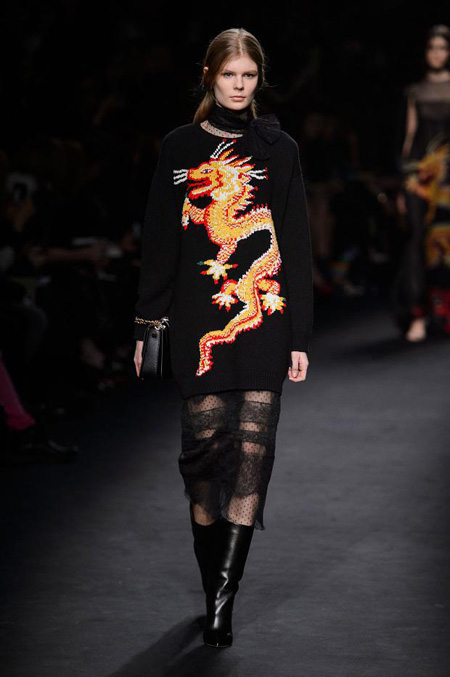 This story captures the individual diversity of today's woman and transforms it into sleek design.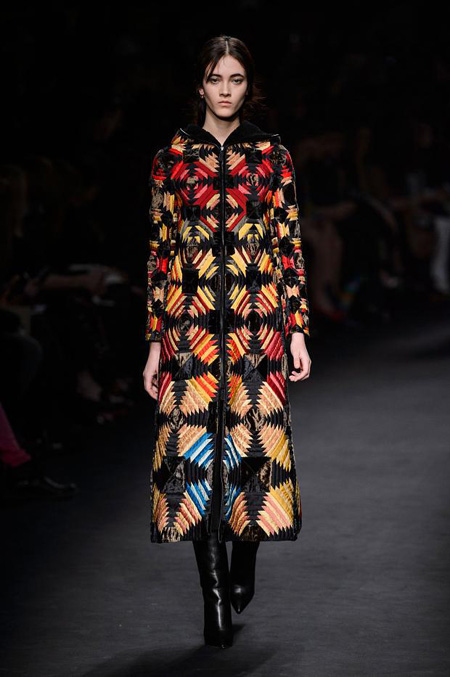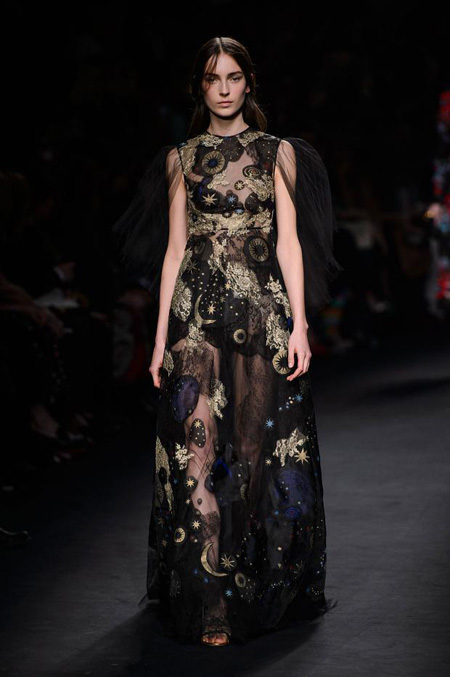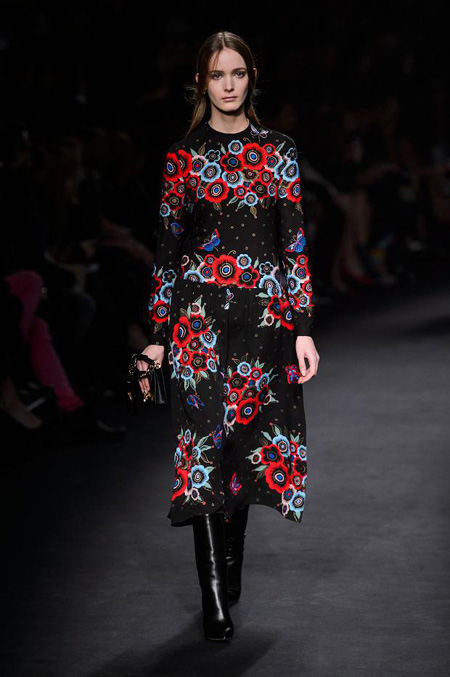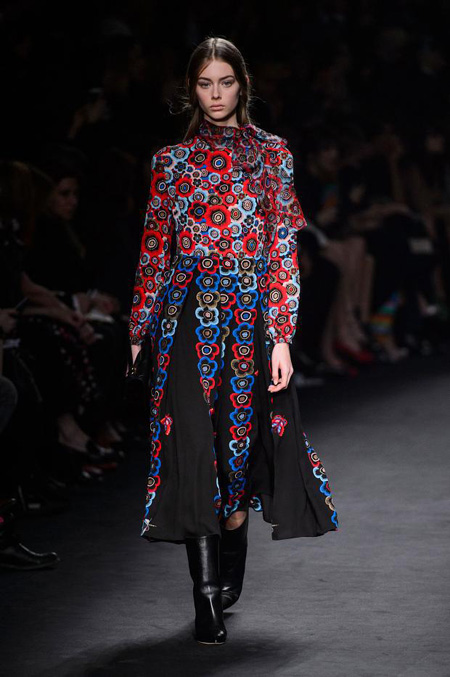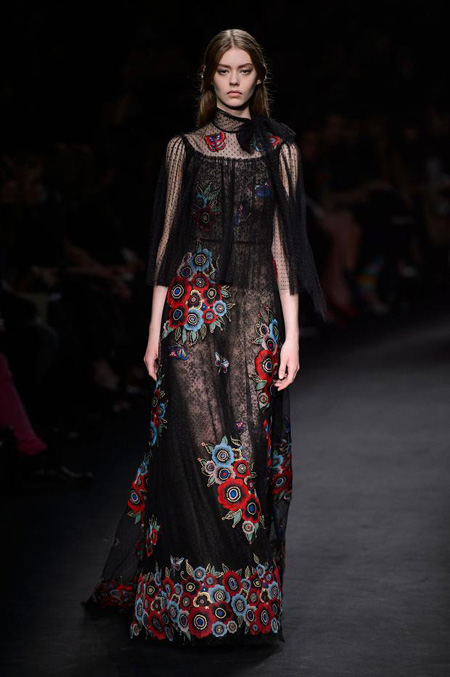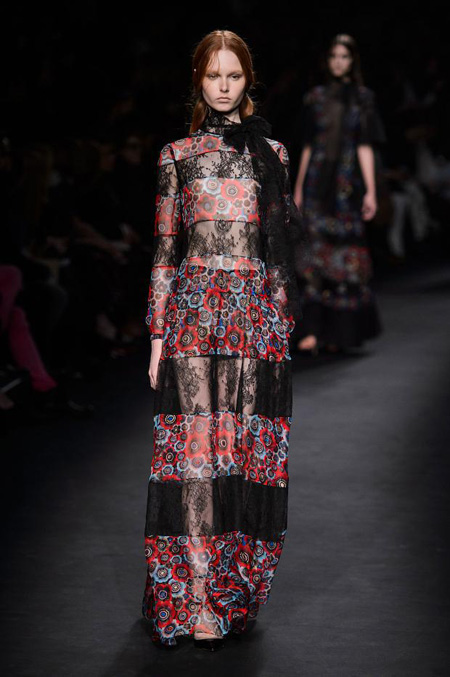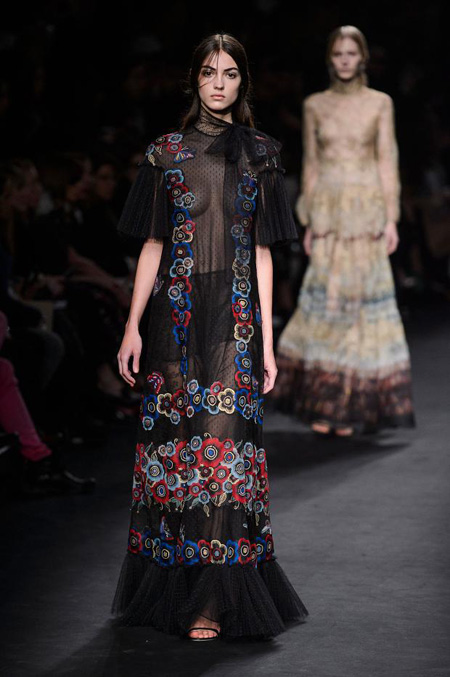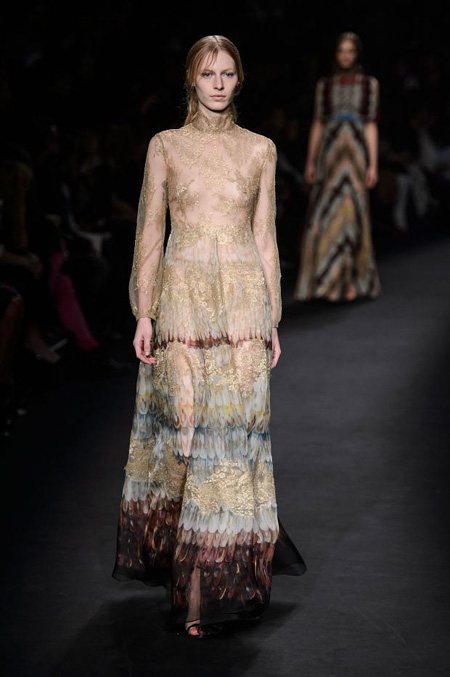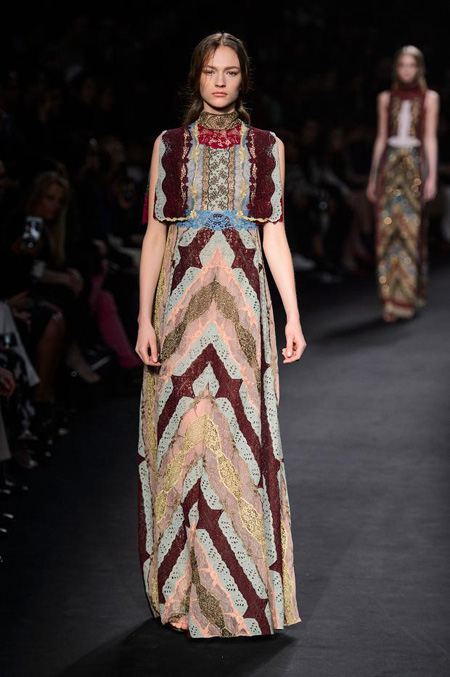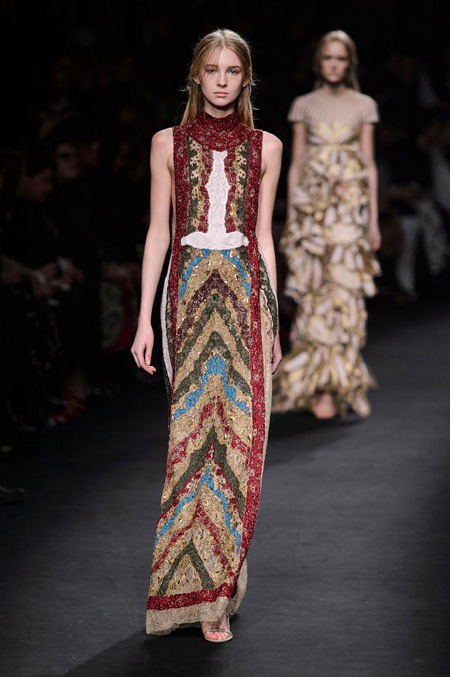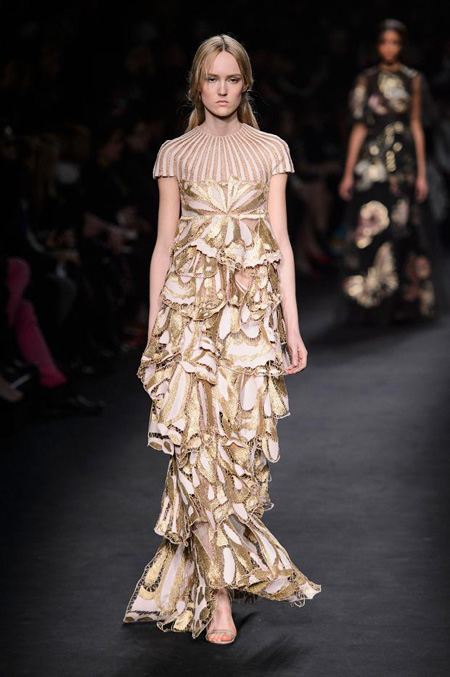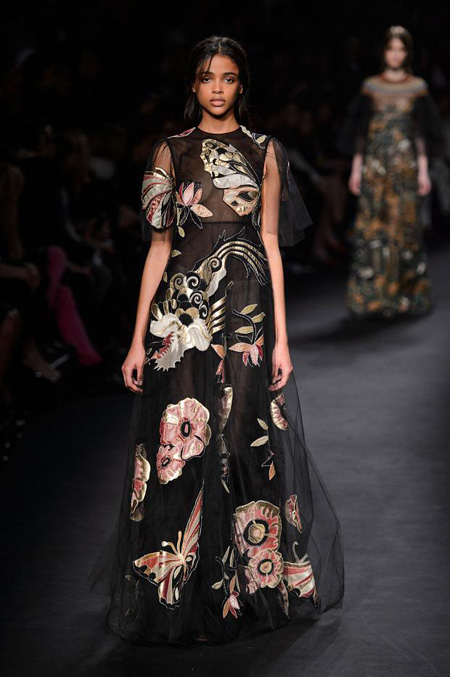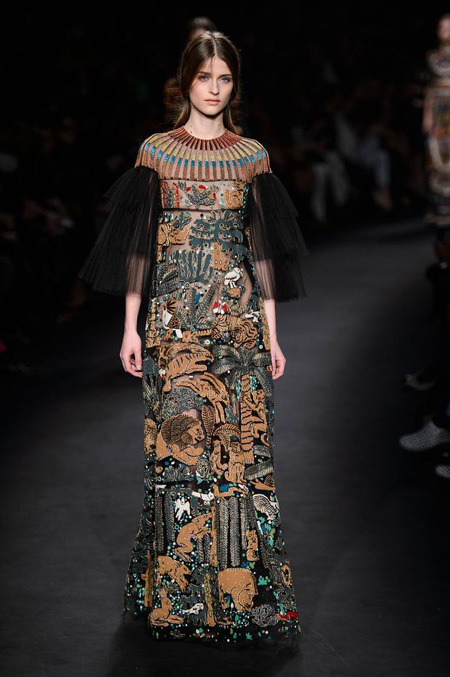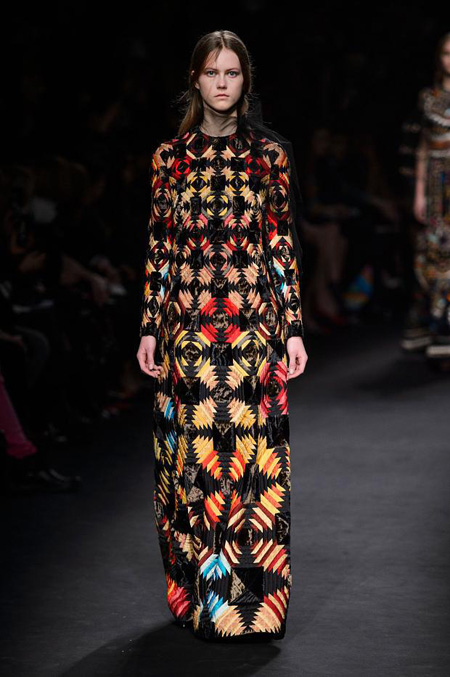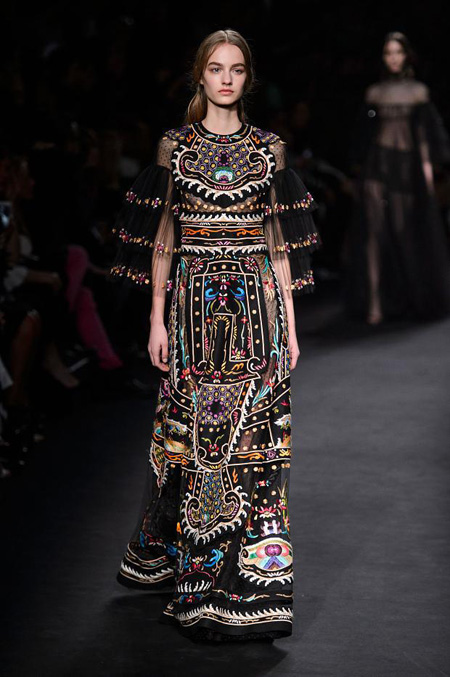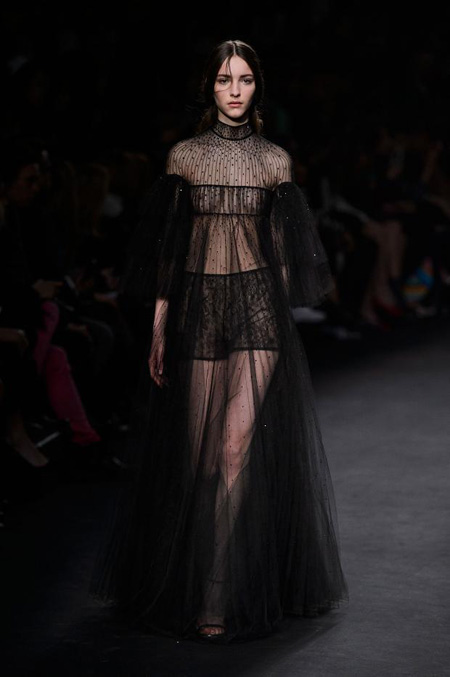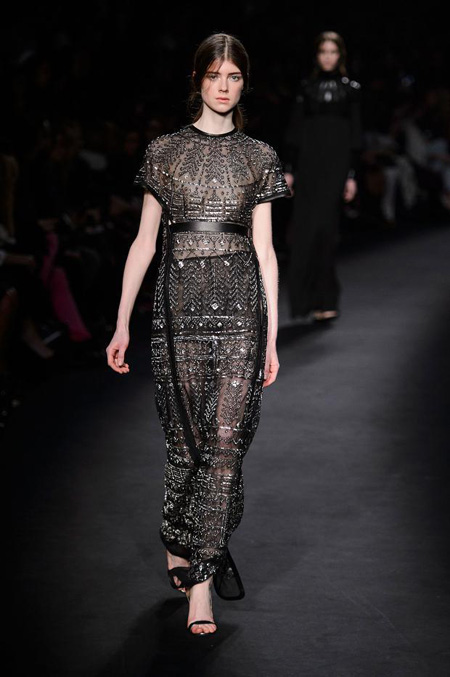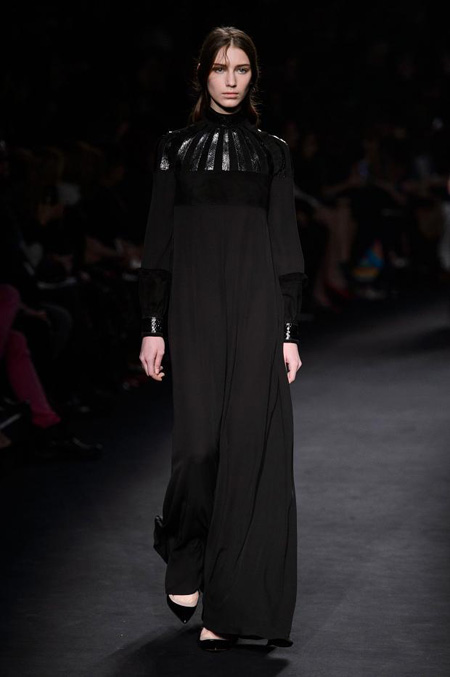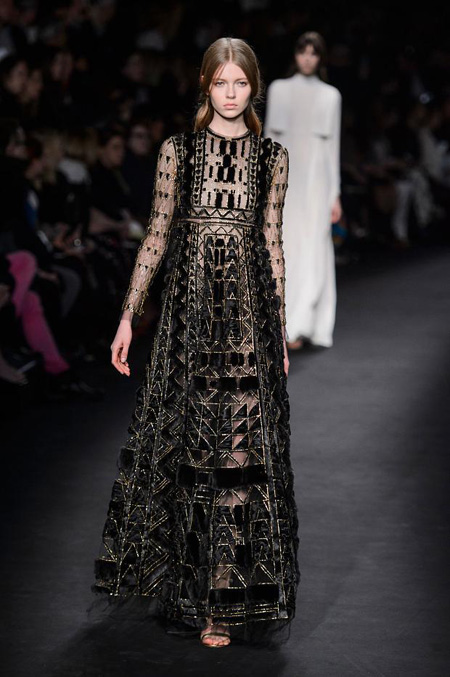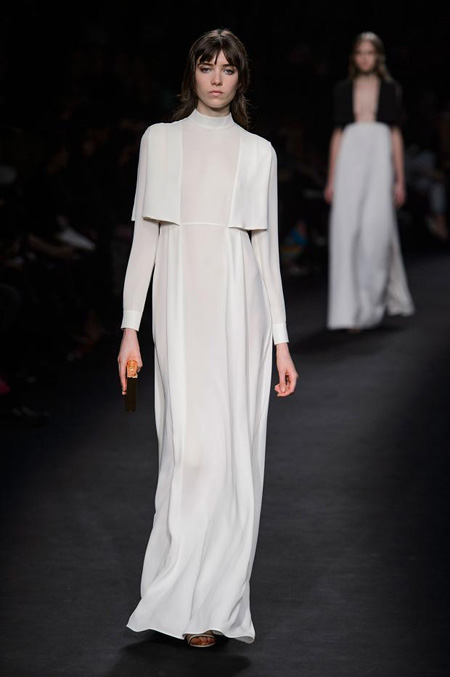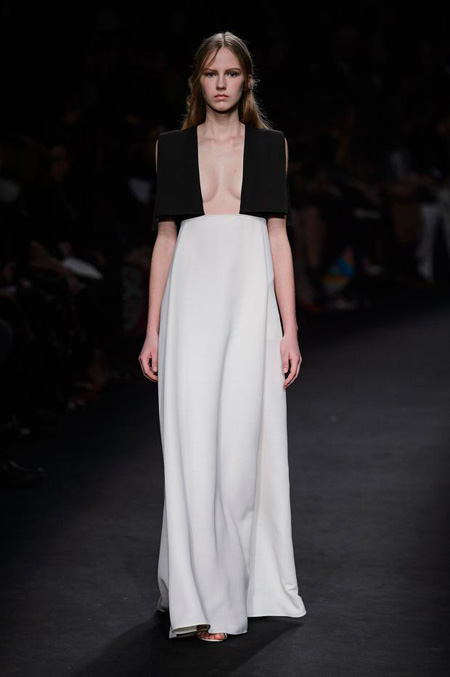 Photos: fashionising.com
Information: valentino.com


Hits: 13029 | Leave a comment