Givenchy presented Autumn/Winter 2015 during Paris Fashion Week
Riccardo Tisci reinvents the Givenchy Woman for his Fall/Winter 15 collection through a clash of cultures.
Inspired by the dark and poetic spirit of the Victorian juxtaposed against the aesthetics of Latin/South American girls known for its aggressive aesthetics.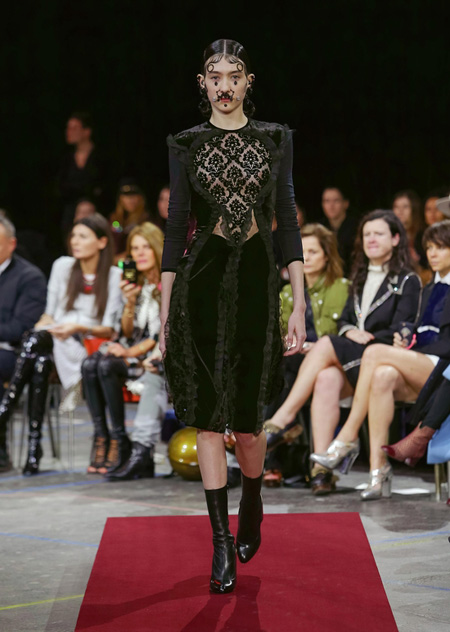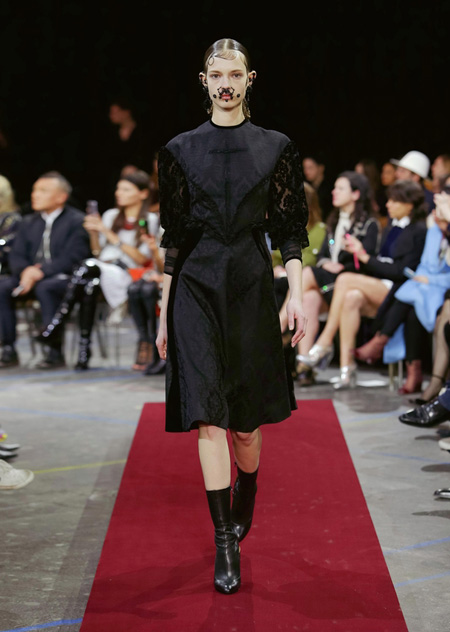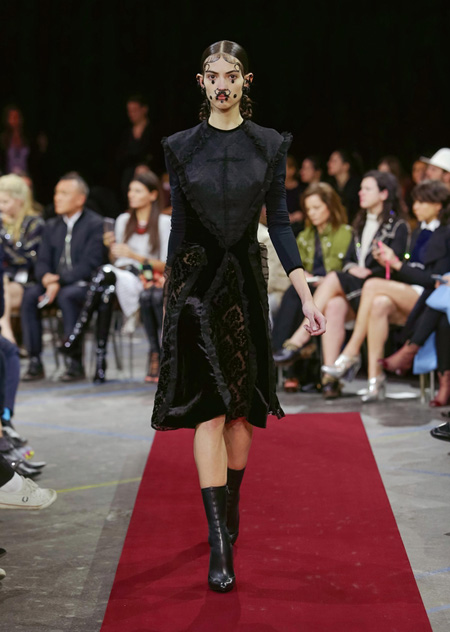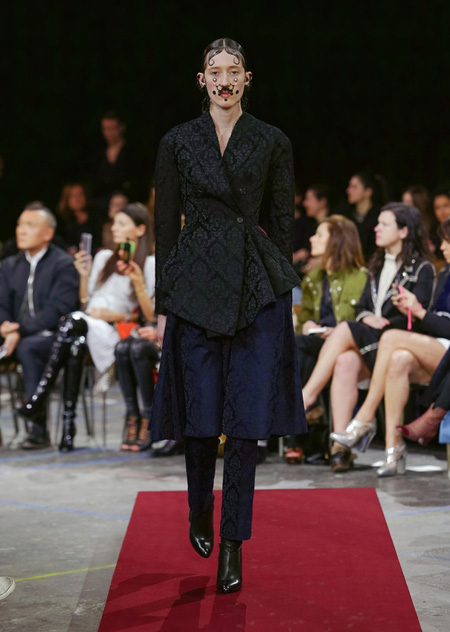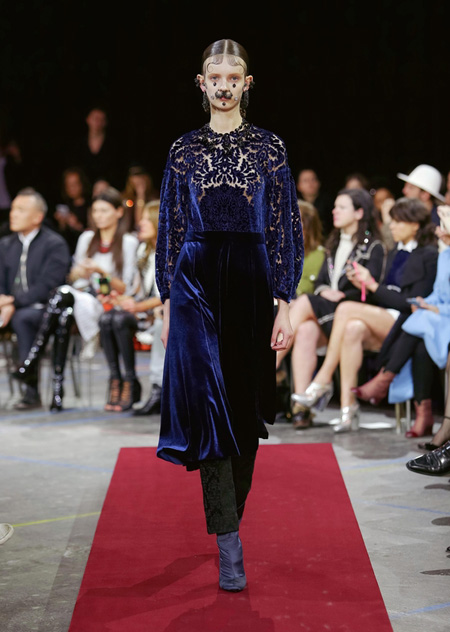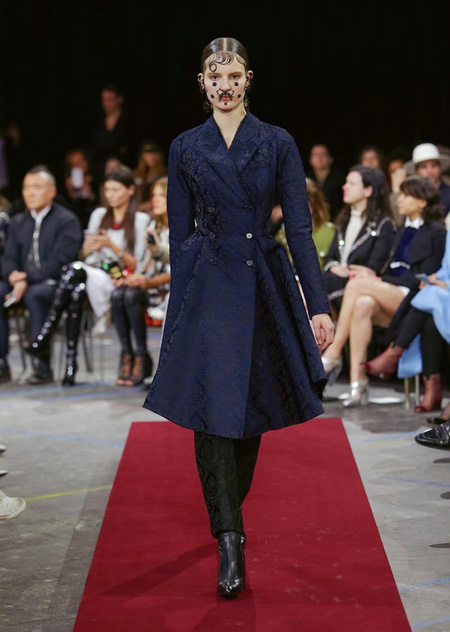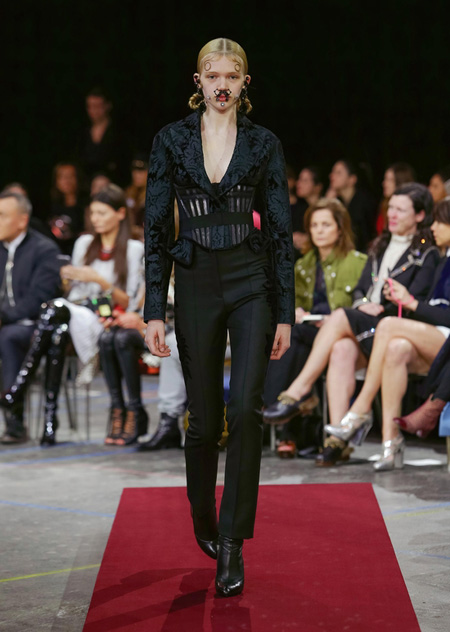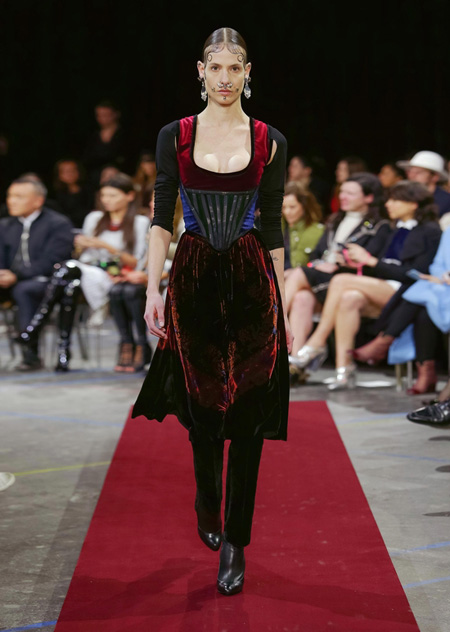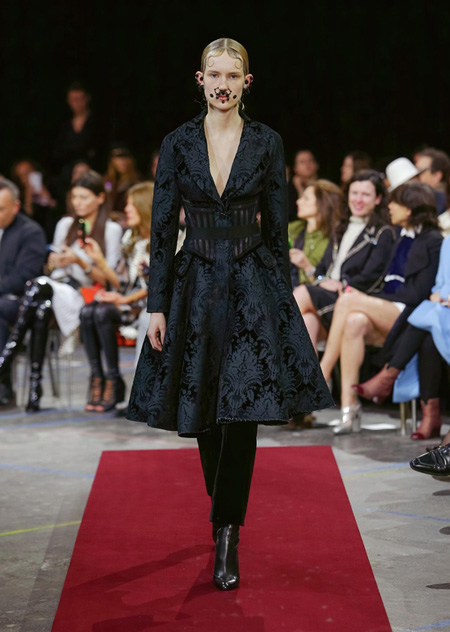 Riccardo Tisci draws sensual and dangerous silhouettes where jewels invade the face to underline an intense beauty.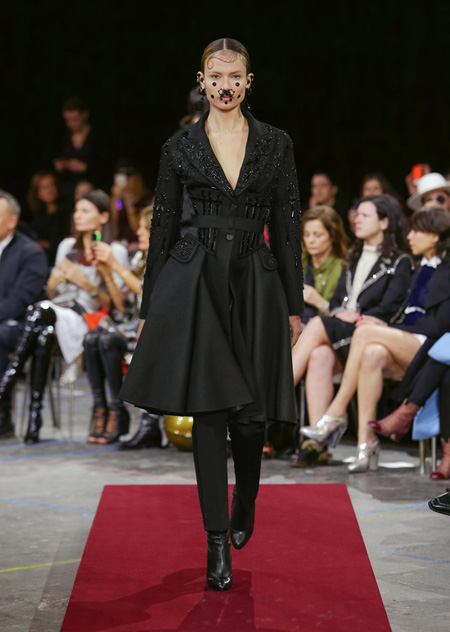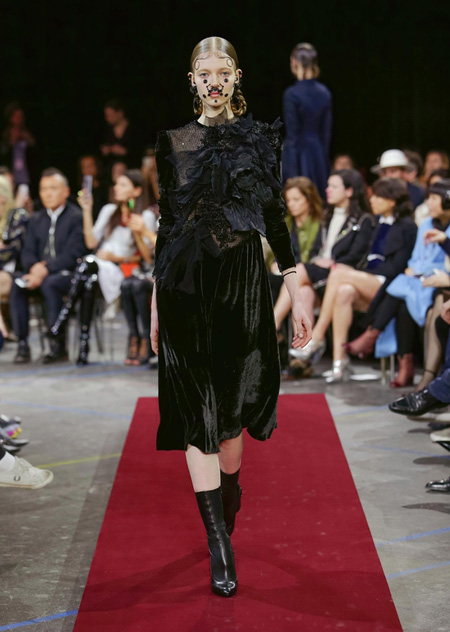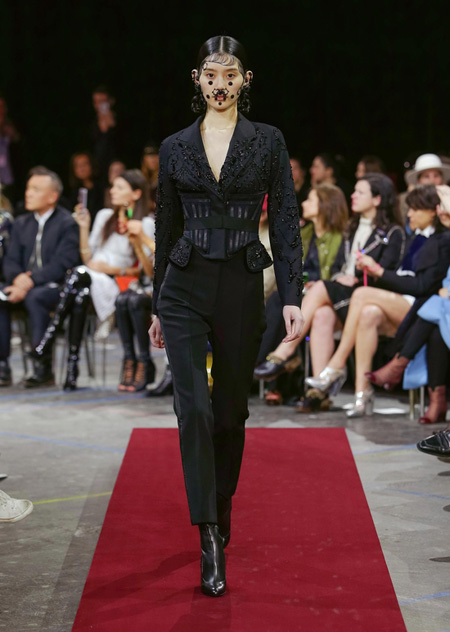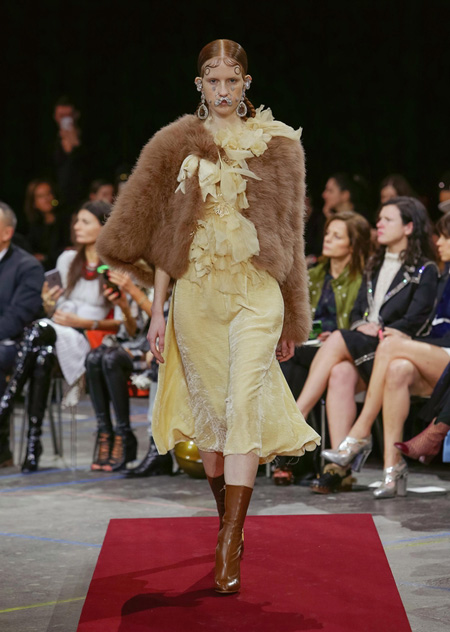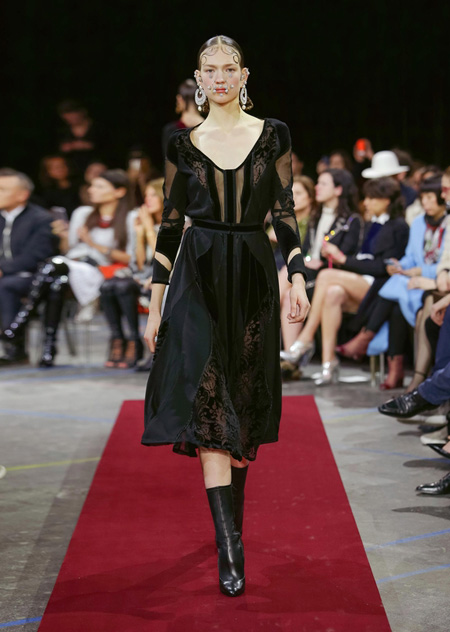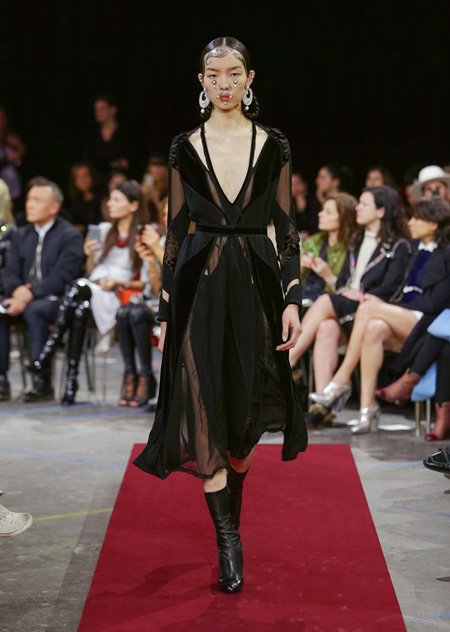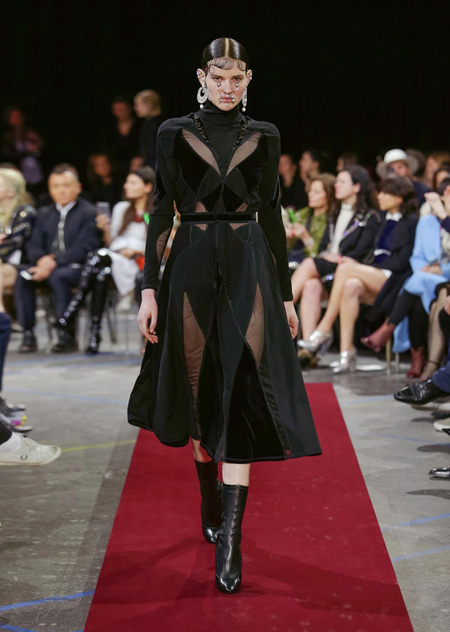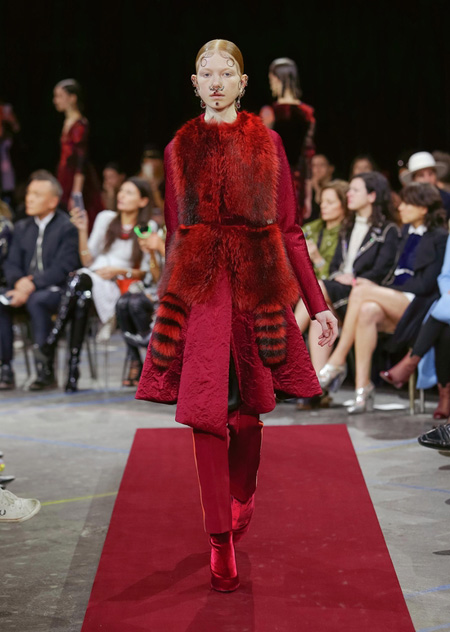 Blue velvet and black lace, asymmetrical midi skirts and multiple layers, with trousers underneath the tops and skirts took over the runway. We soon ran into a few red hued strangely printed dresses with the chiffon on the arms and the velvet on the legs, the neckline as V or rounded and the looks not quite what we expected. Givenchy has always been chic and sophisticated, but those are two terms that cannot be used with this collection for the most part.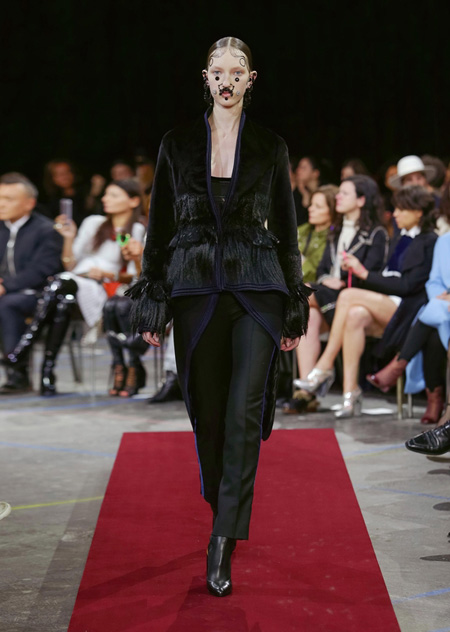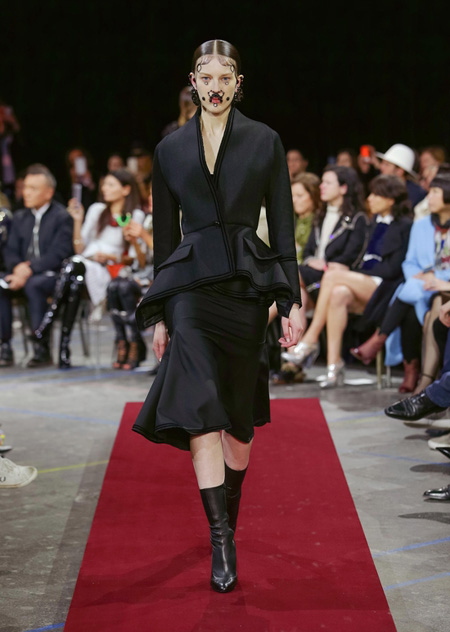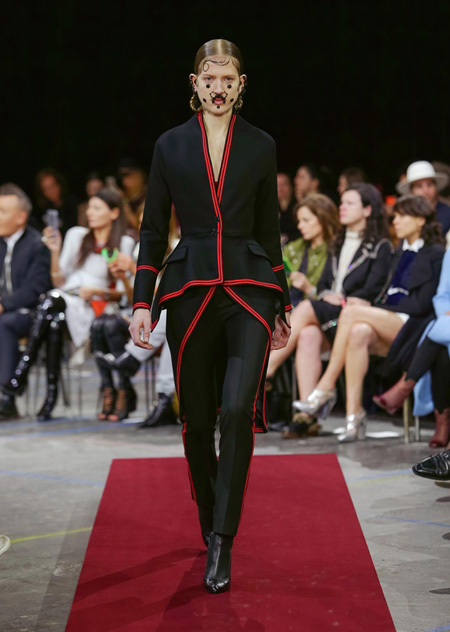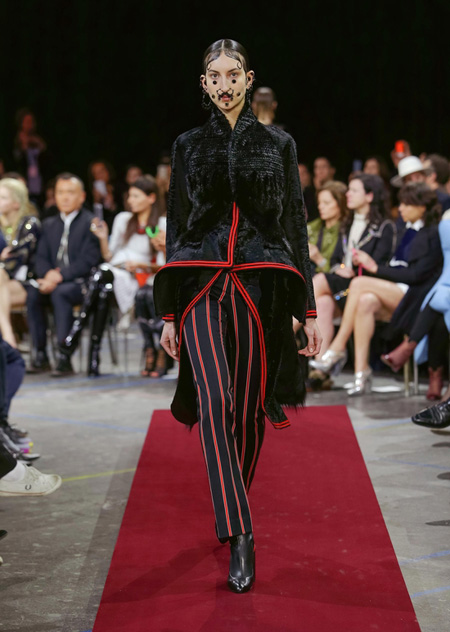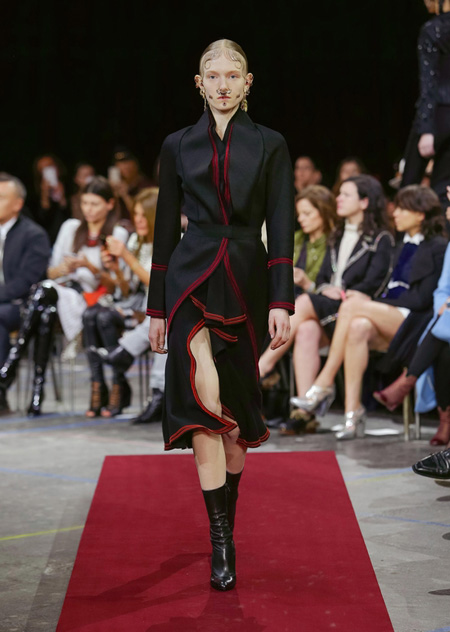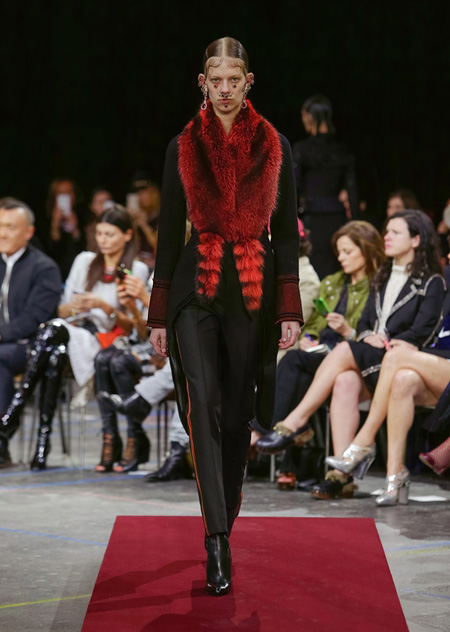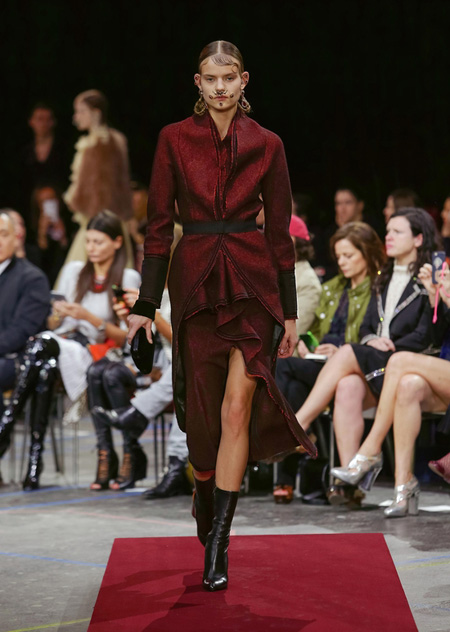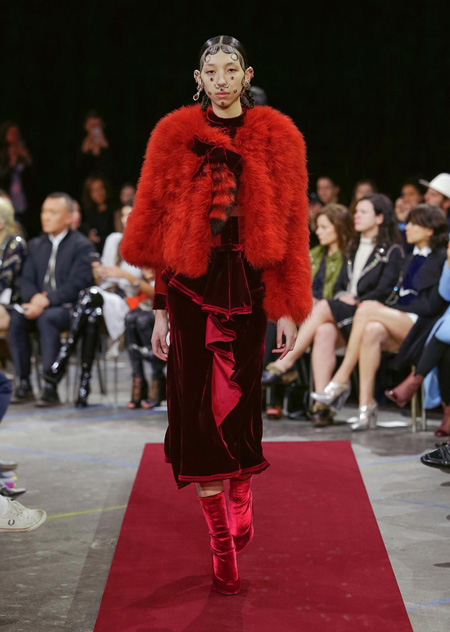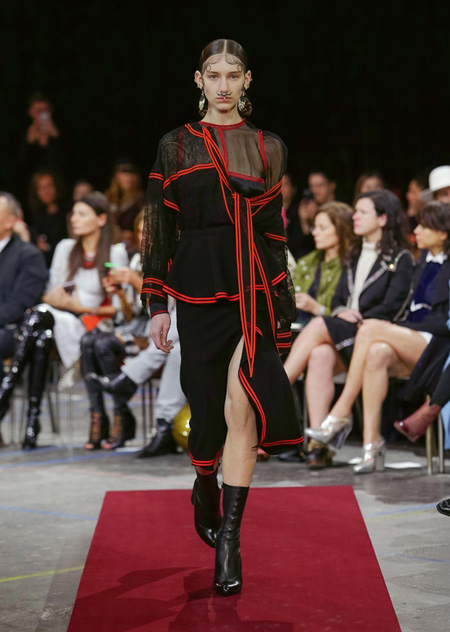 The boots are in black leather and come up to mid-calf. The tribal touch is rather real, what with the feather printed fur jackets, the peacock feather printed leather shirts, as well as the whole two-piece outfits.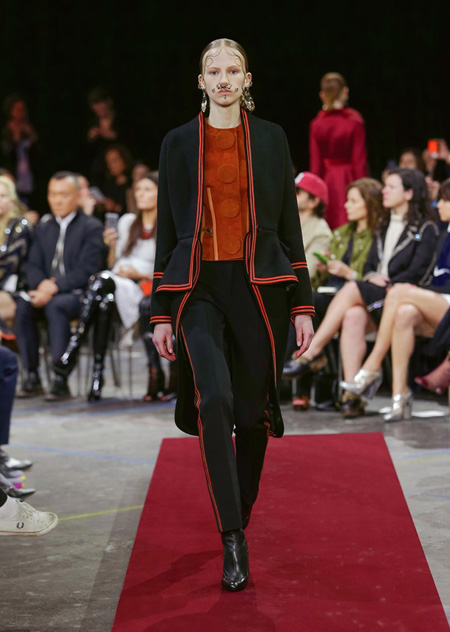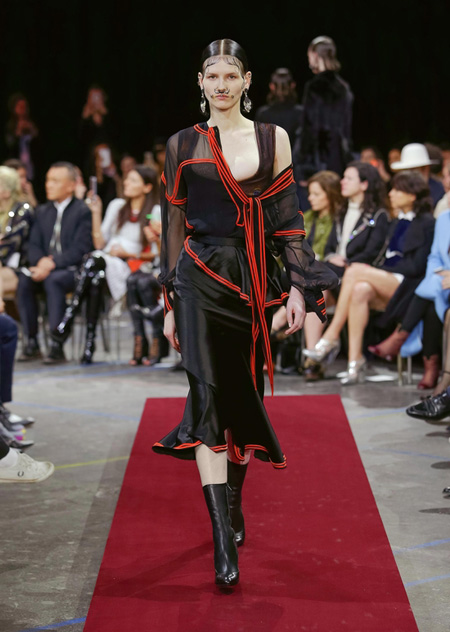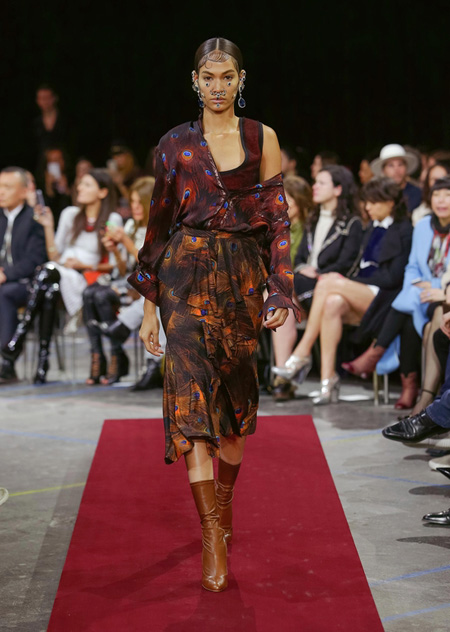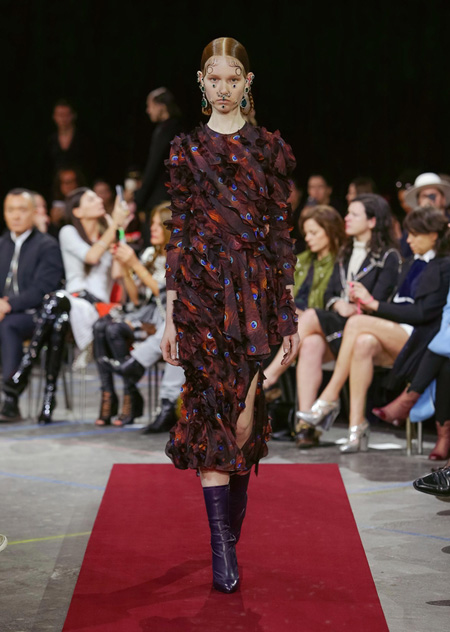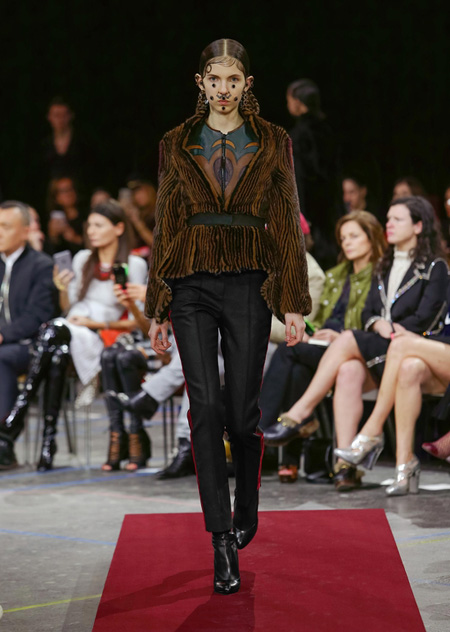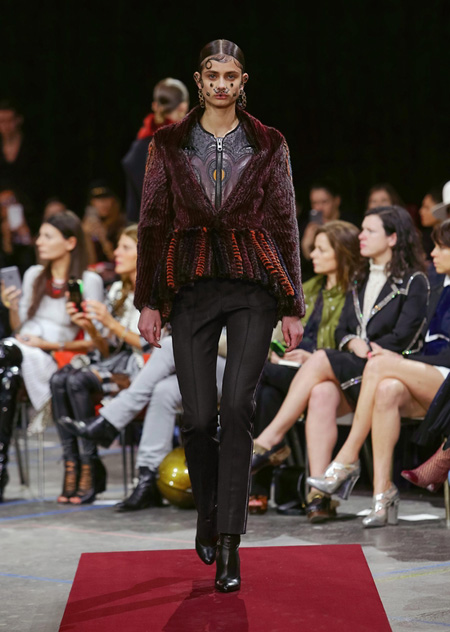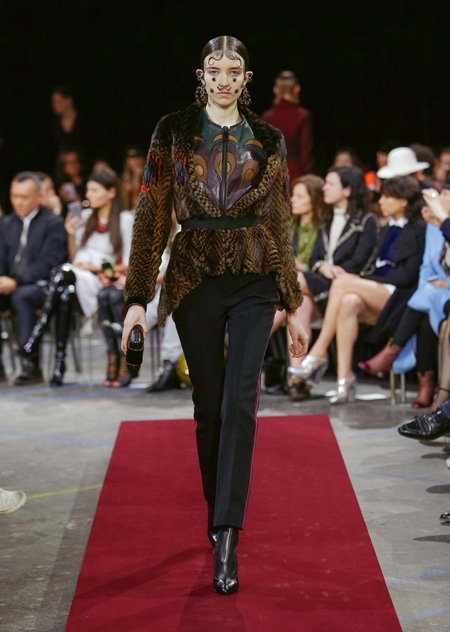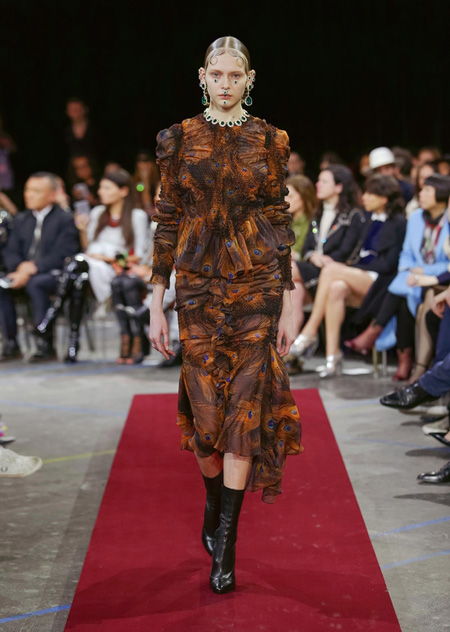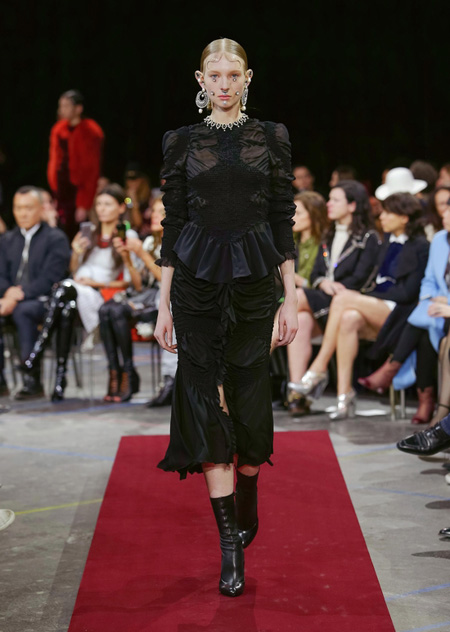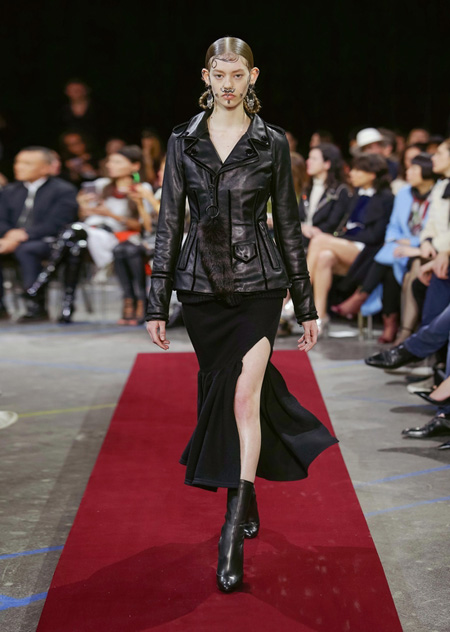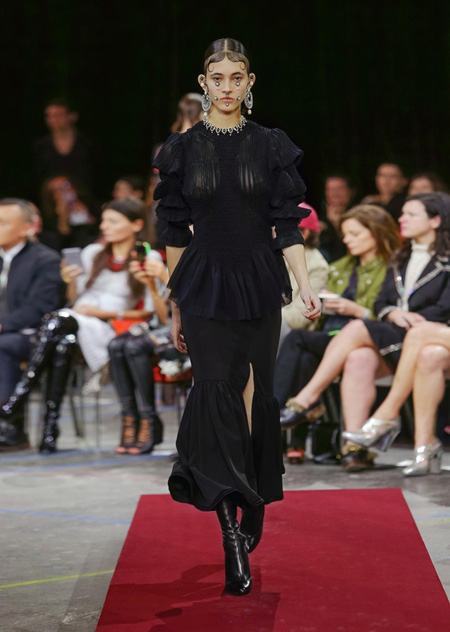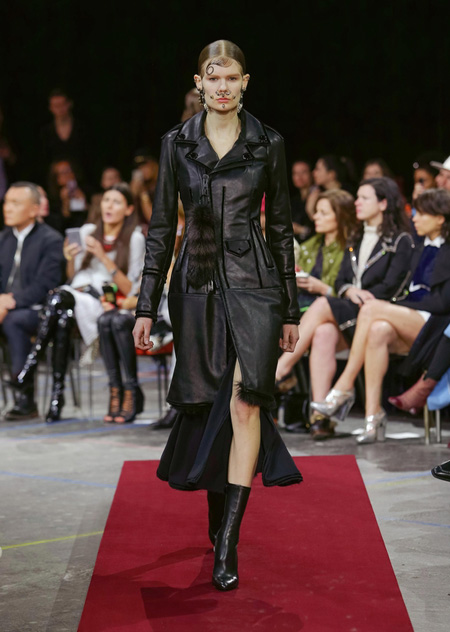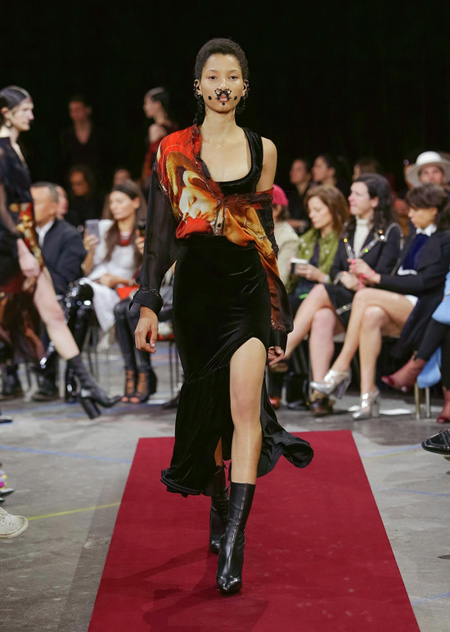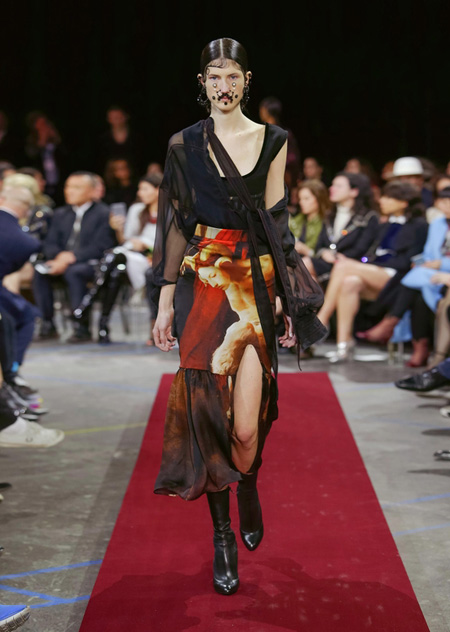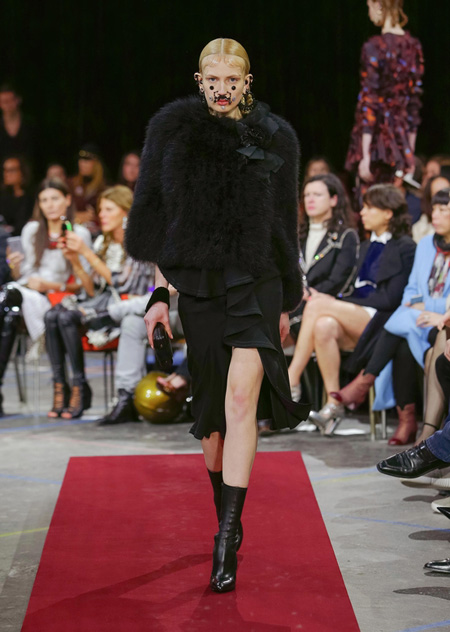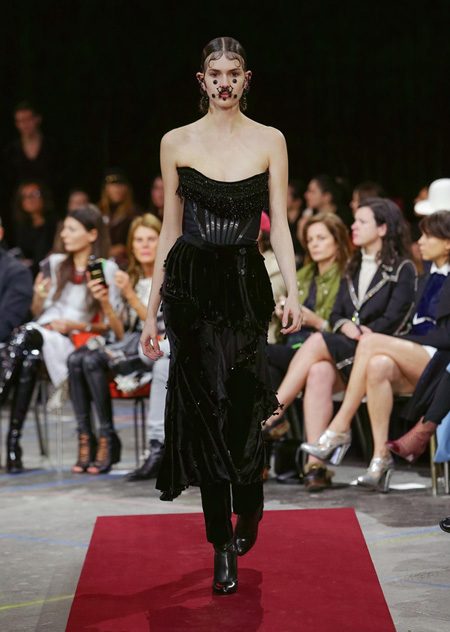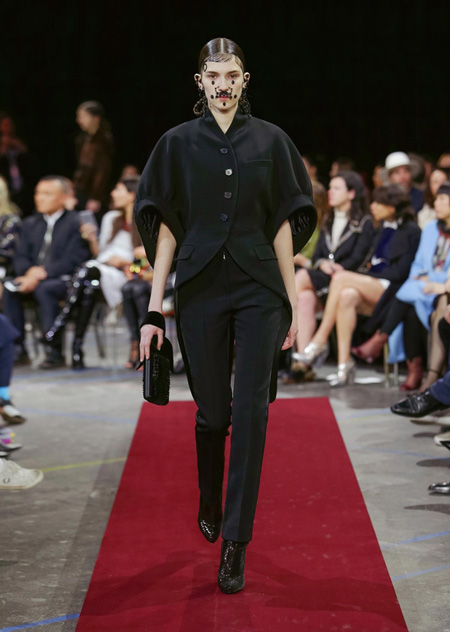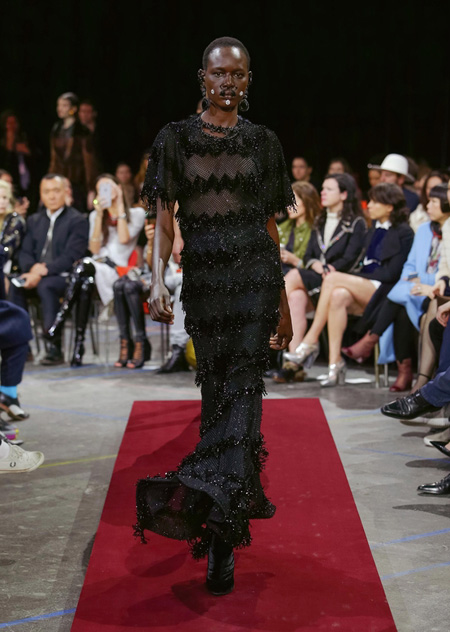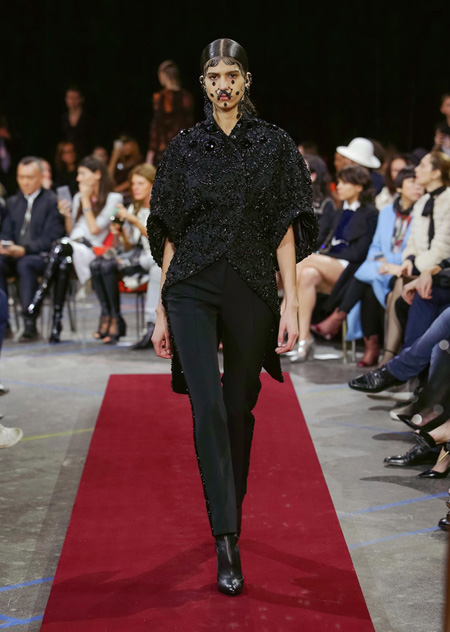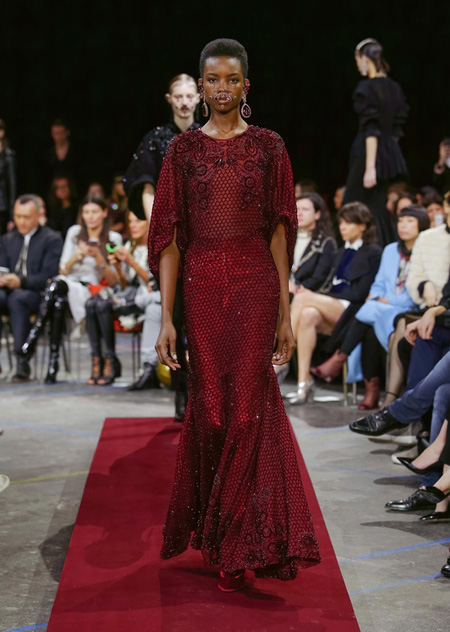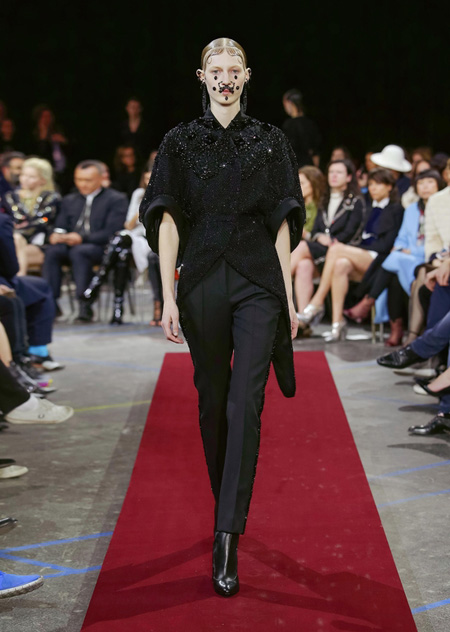 Photos and information: givenchy.com


Hits: 4722 | Leave a comment