PFDC Sunsilk Fashion Week: Spring-Summer 2015 collections
The Pakistan Fashion Design Council (PFDC) was established in September 2006 as the only fashion council in Pakistan, with its head office in Lahore. Its a non-profit organization aiming to help facilitate Pakistani designers.
PFDC has established regular fashion weeks since February 2010 in collaboration with giant global brand Unilever and the world's biggest beauty brand L'Oreal Paris.
The Pakistan Fashion Design Council is merging traditional embroideries with contemporary design and styling concepts to create a truly unique product for export.
See also 'Fashion & Design in Spectacular Pakistan'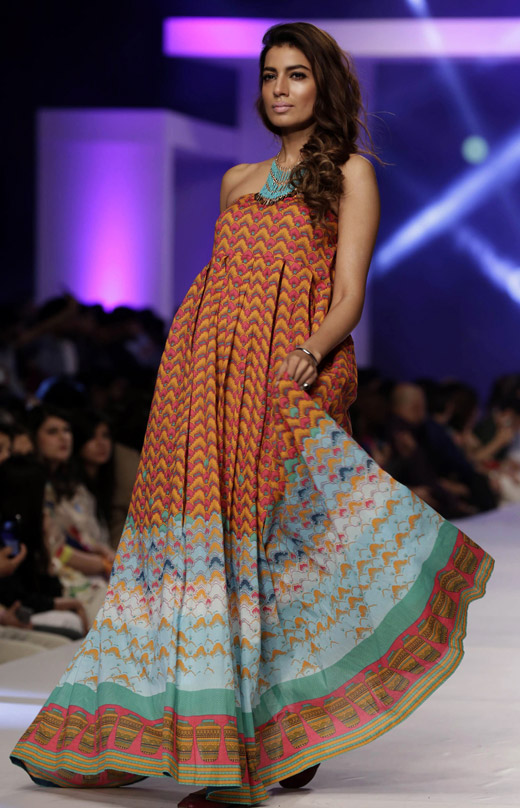 This year's edition of the fashion event was held in Lahore, Pakistan, from April 17-20, 2015, featuring designers from Pakistan and Southern Asia.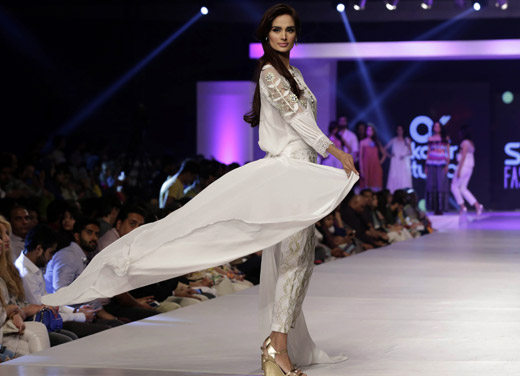 The key elements of all presented collections are: Femininity, bright colors, lace, fairy-tale-like gowns, sophisticated beauty, embroidery, floral motifs, geometric prints, sequins, ruffles and fringes, large bracelets, necklaces and earrings, Indian style.

Enjoy: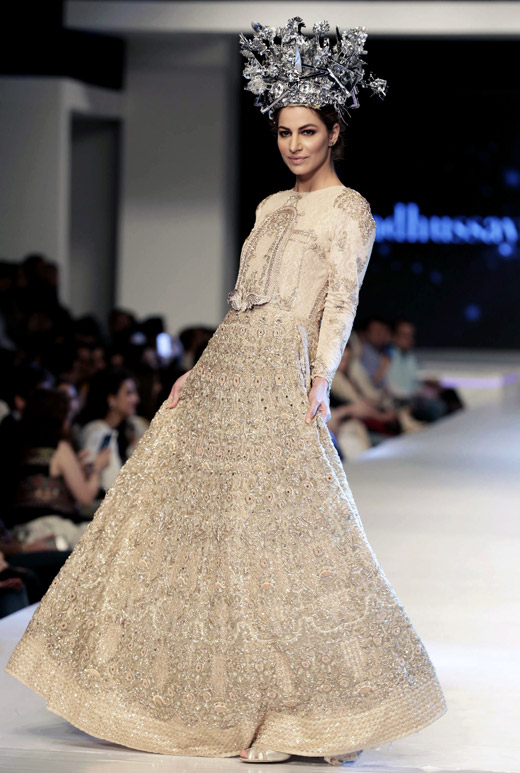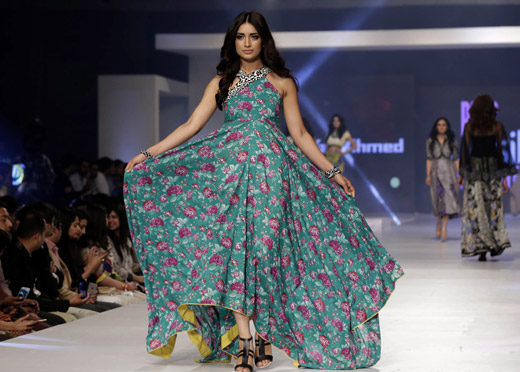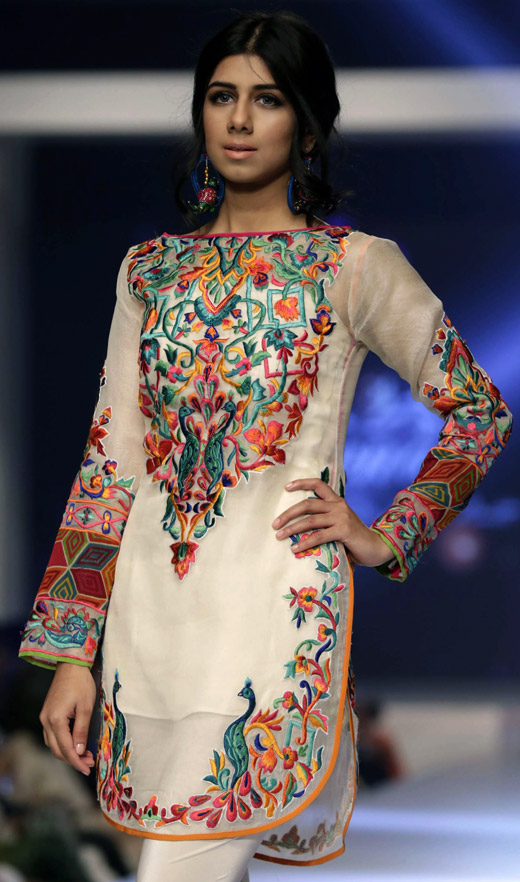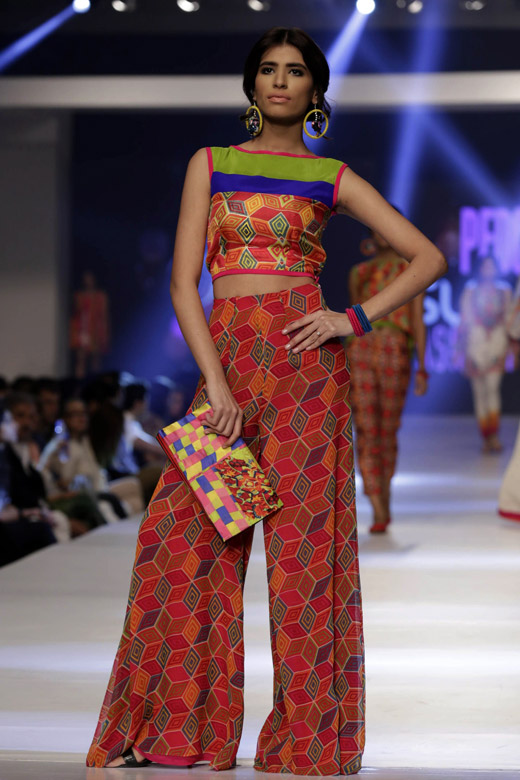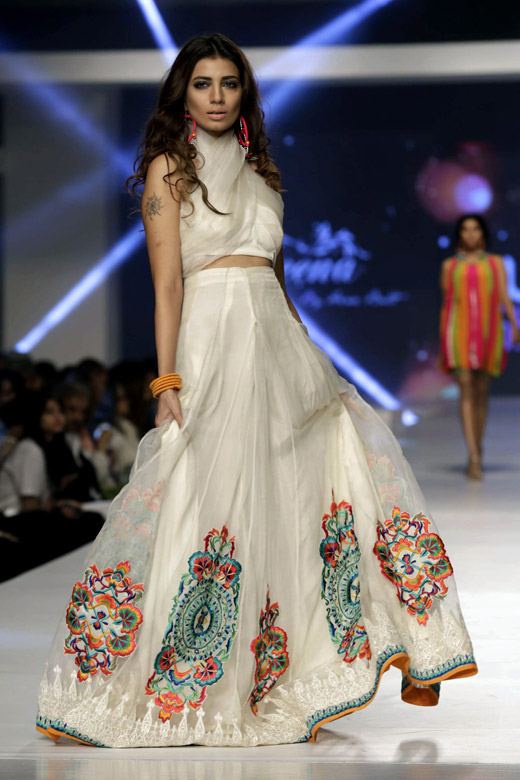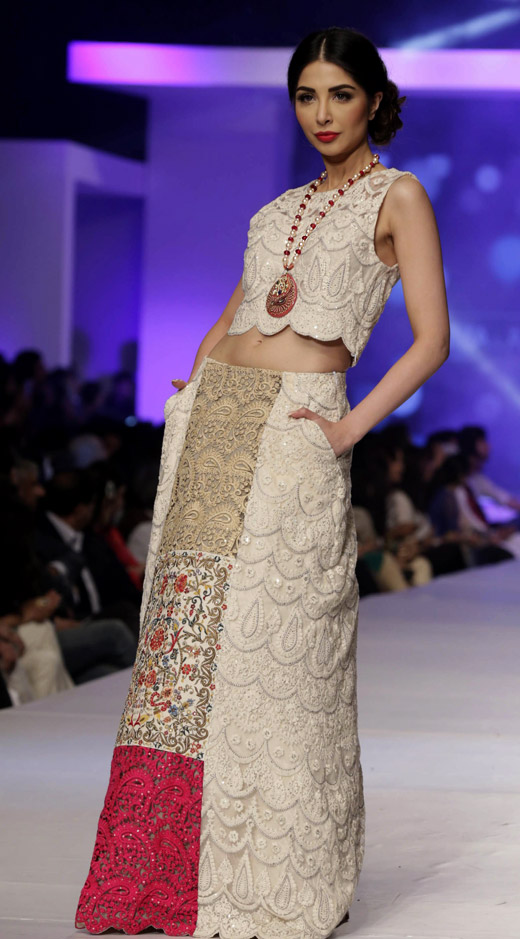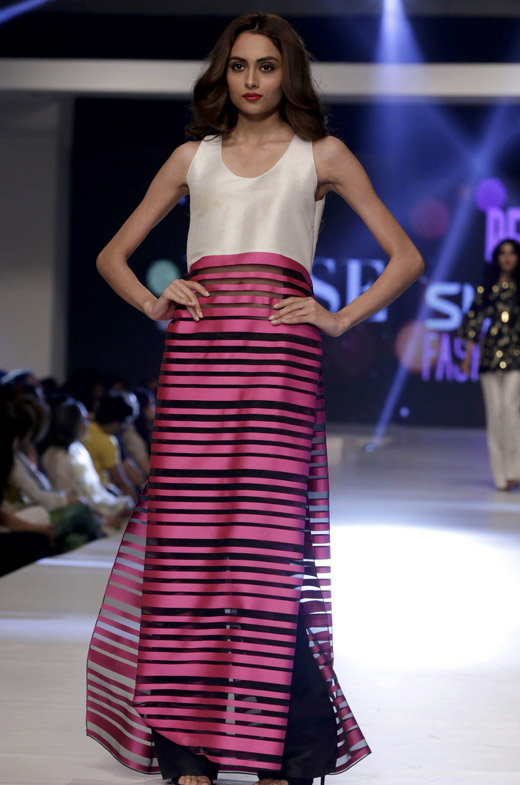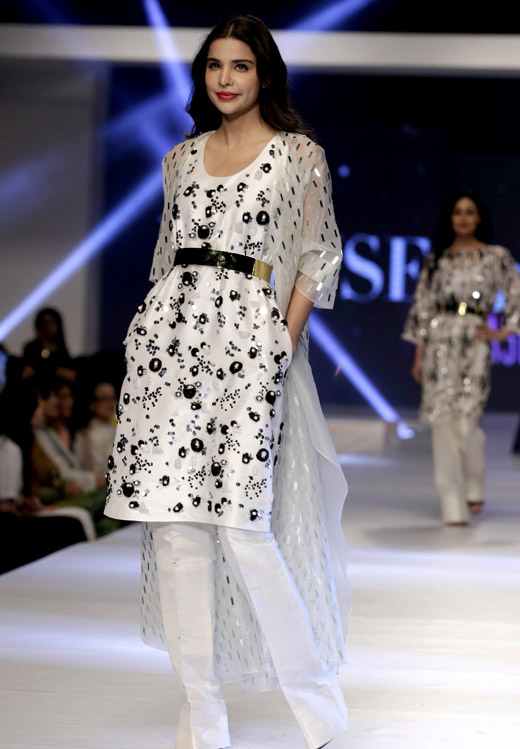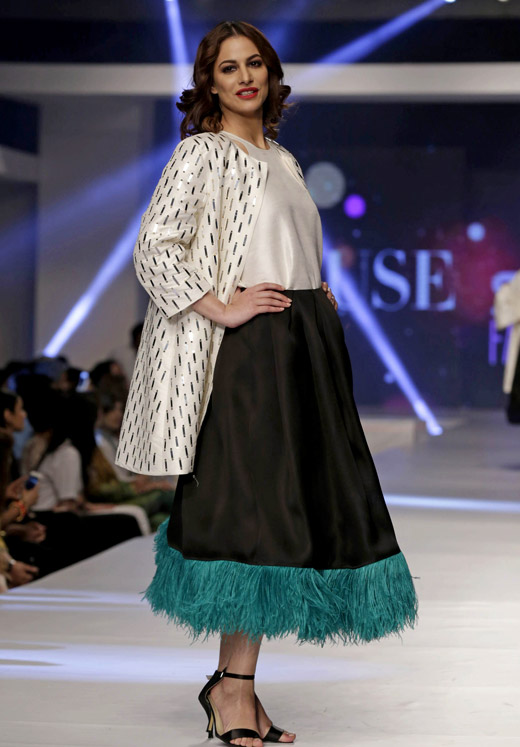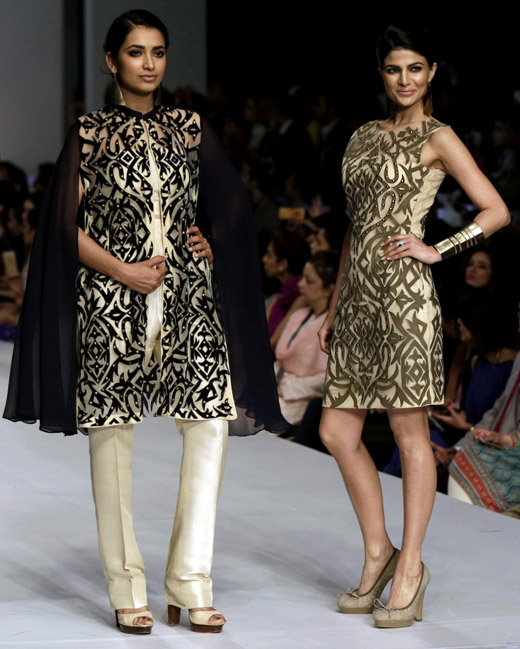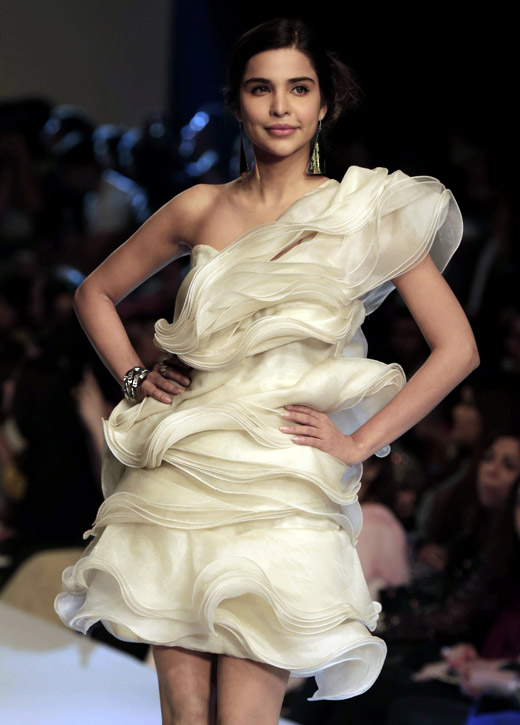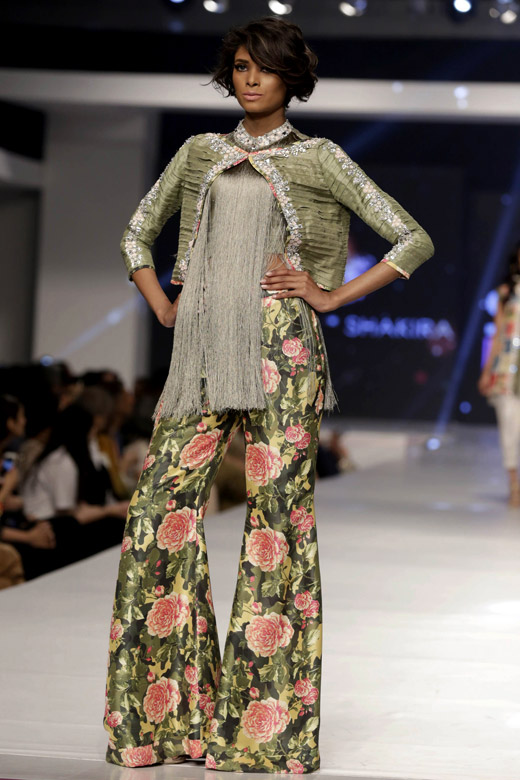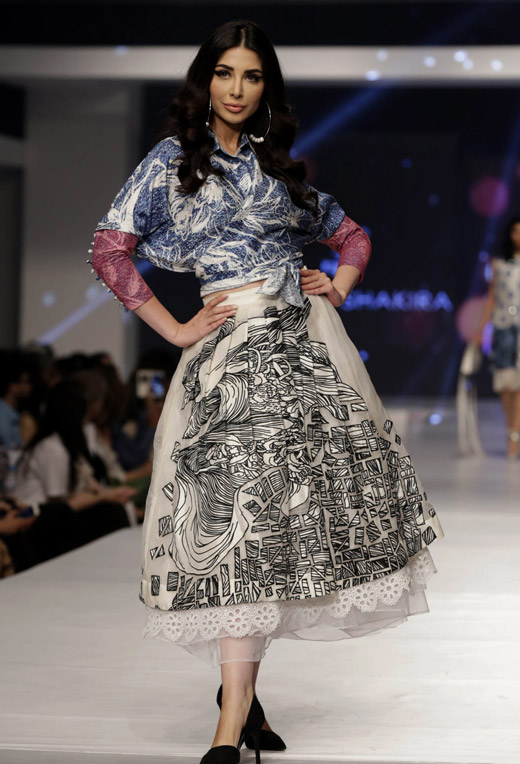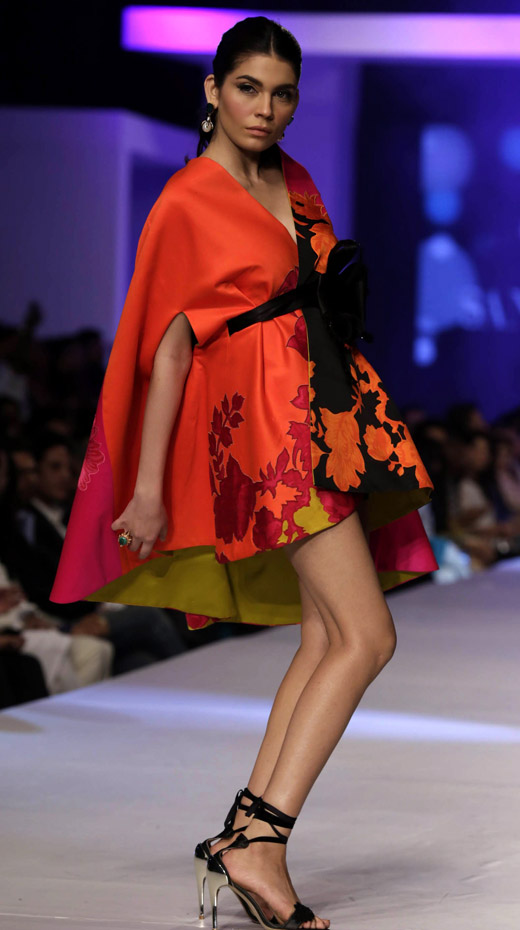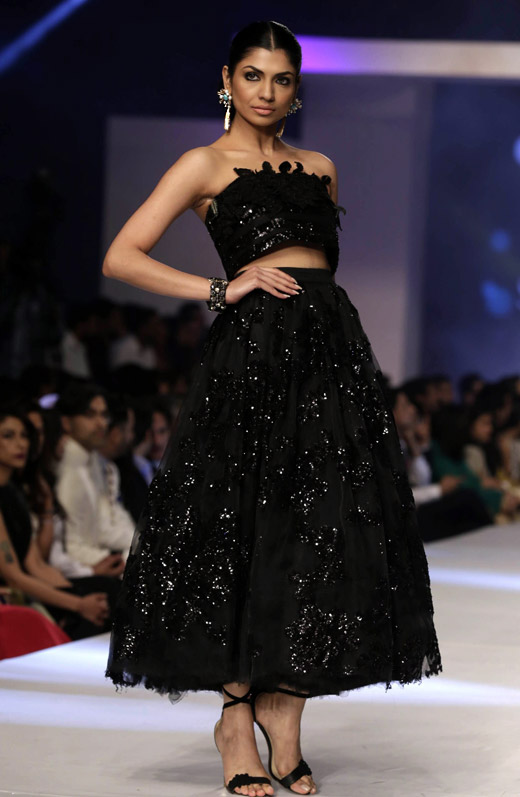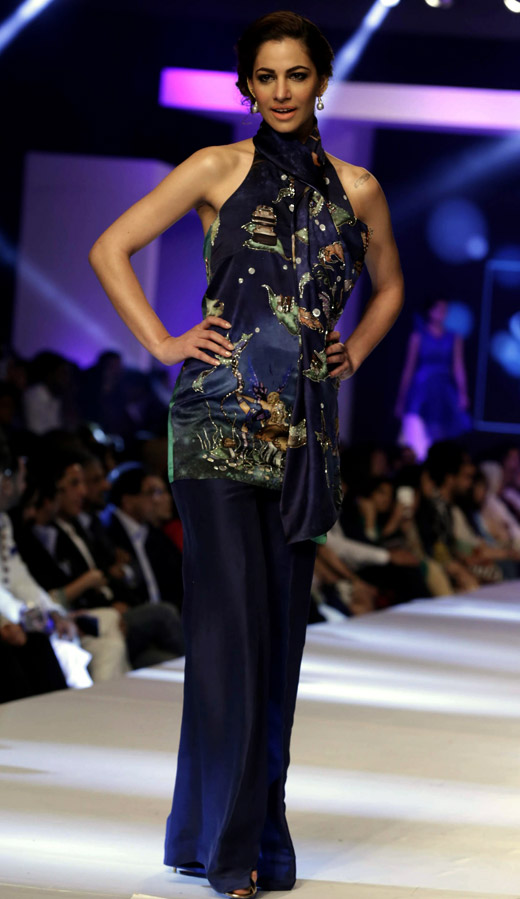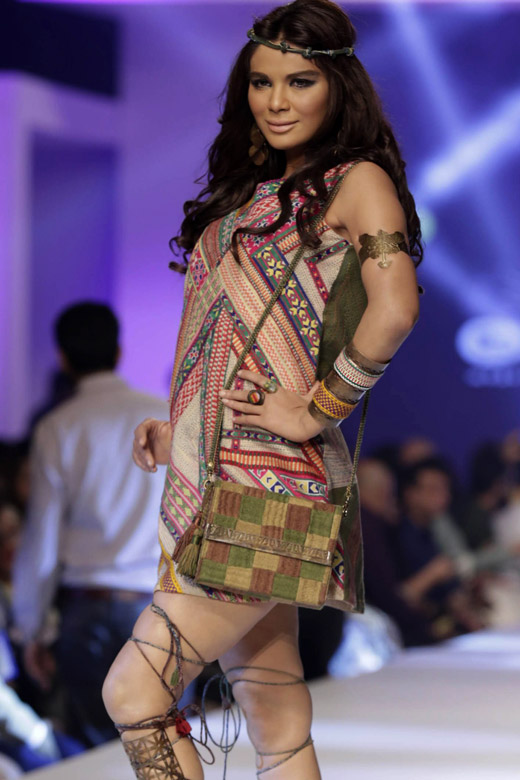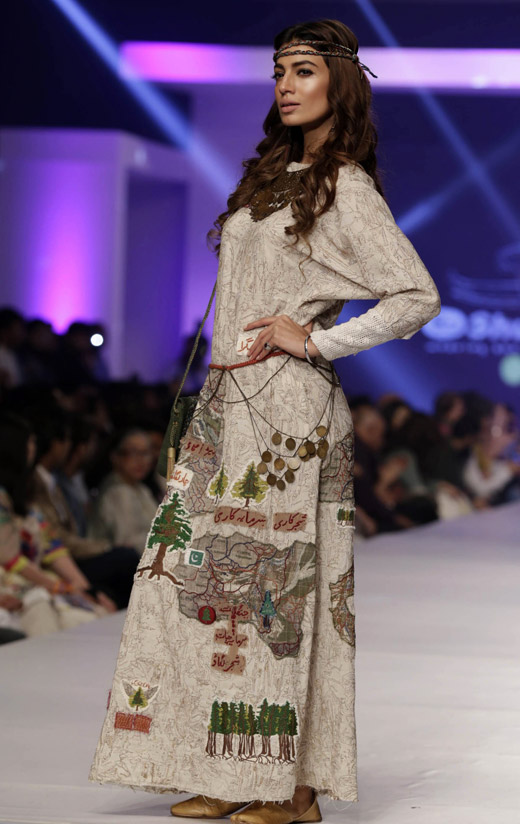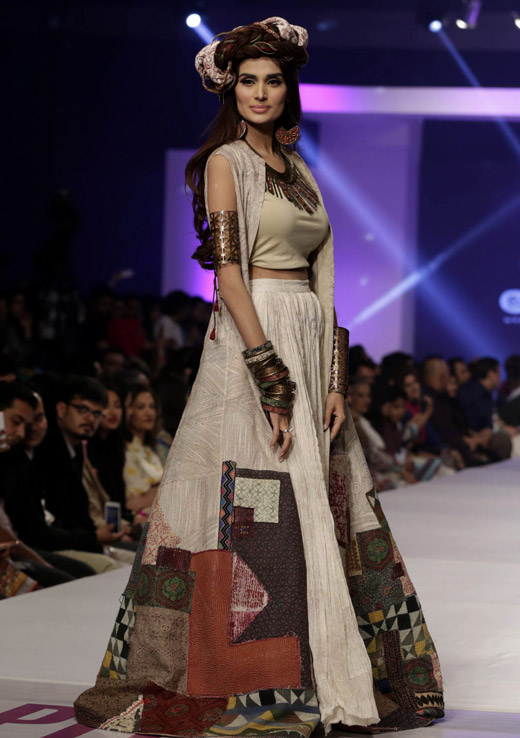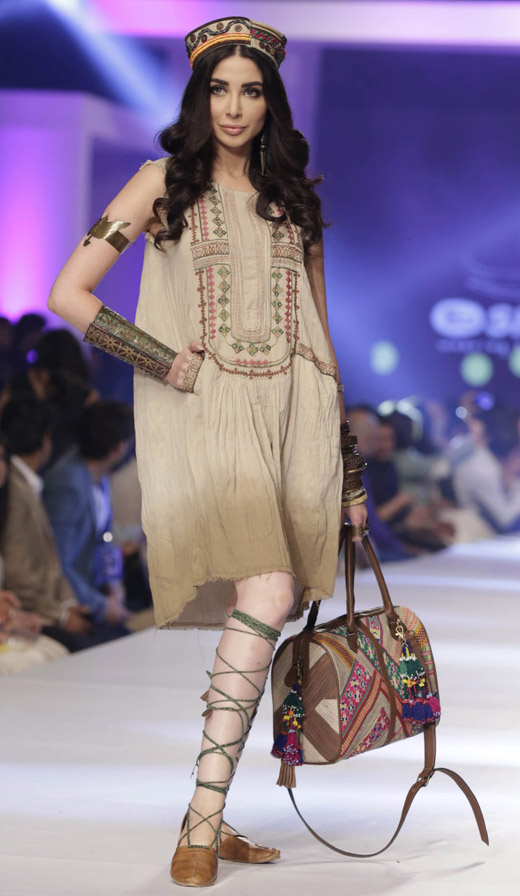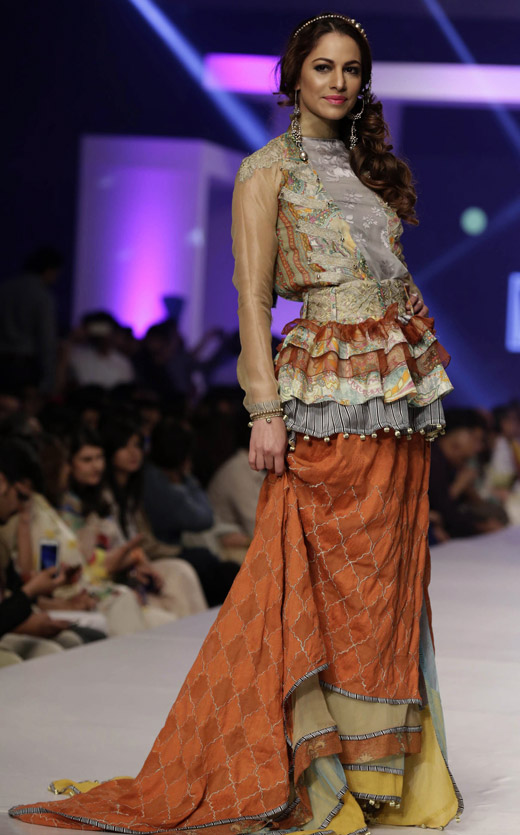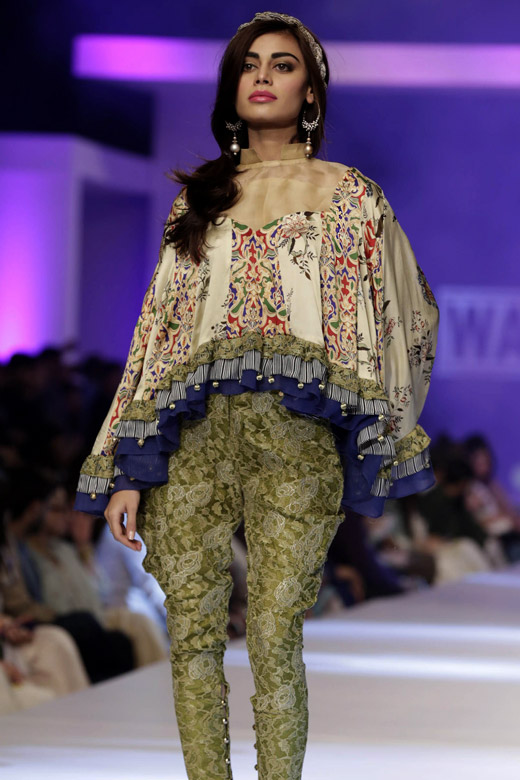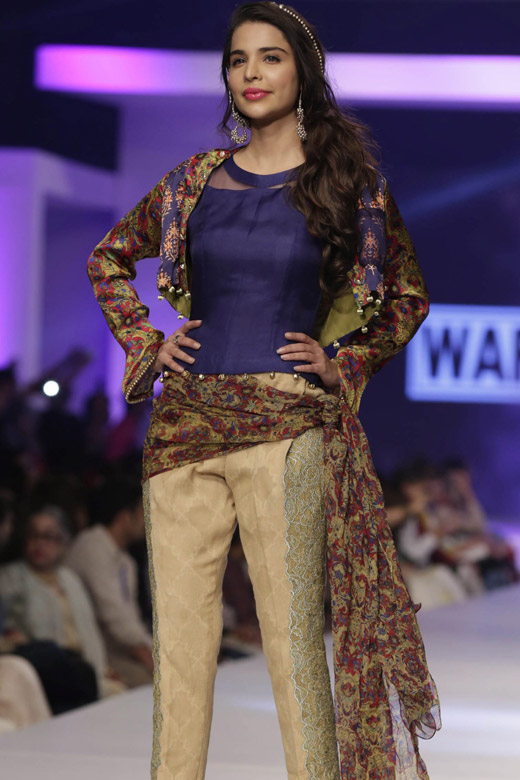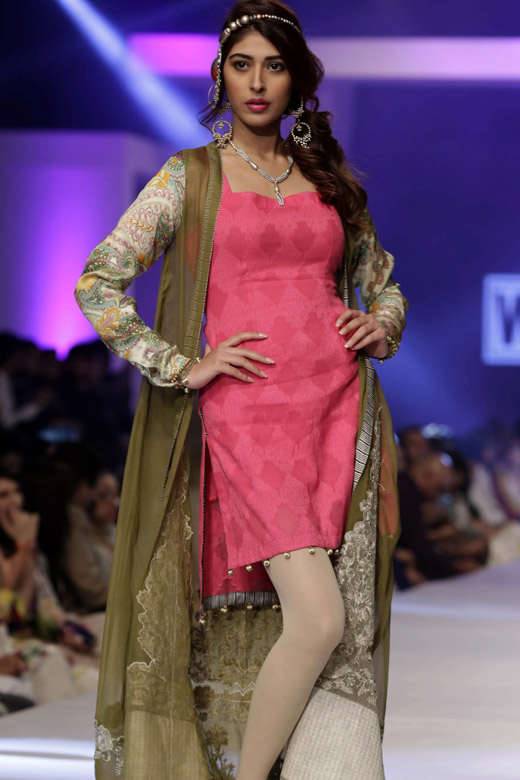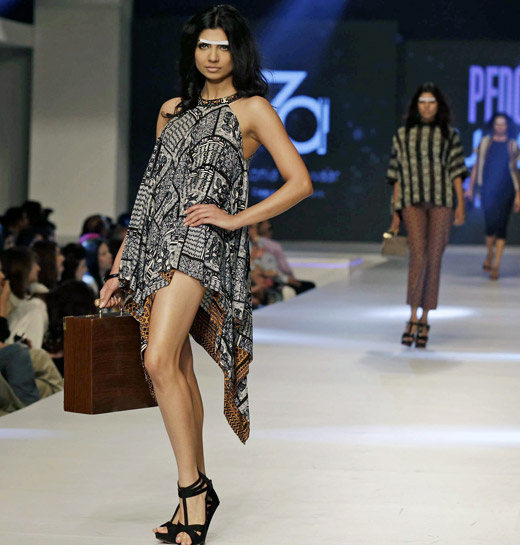 Photos:
A model presents a creation by Pakistani designer
1-2. AlKaram
3. Fahad Hussayin
4-5. Gul Ahmed
6-8. Hina Butt
9. Huma Amir Adnan
10-12. Muse
13-14. Natasha Kamal
15-16. Saira Shakira
17-18. Sana Safinaz
19. Sania Maskatiya
20-23. Shubinan
24-27. Warda
28. Zonia Anwar
© RAHAT DAR/EPA/BGNES


Hits: 47970 | Leave a comment