Ralph&Russo Haute Couture Autumn/Winter 2015
A renewed interpretation of Ralph & Russo's romantic sensibility is unleashed for Autumn/Winter 2015-2016, manifesting in sensual femininity and sexy sophistication. The collection is spectacle of love-laden wonders; a tour de force of elaborate design and labour-intensive artistry.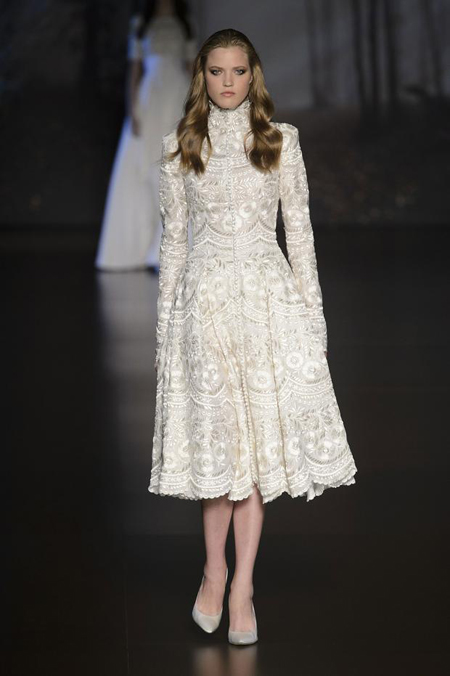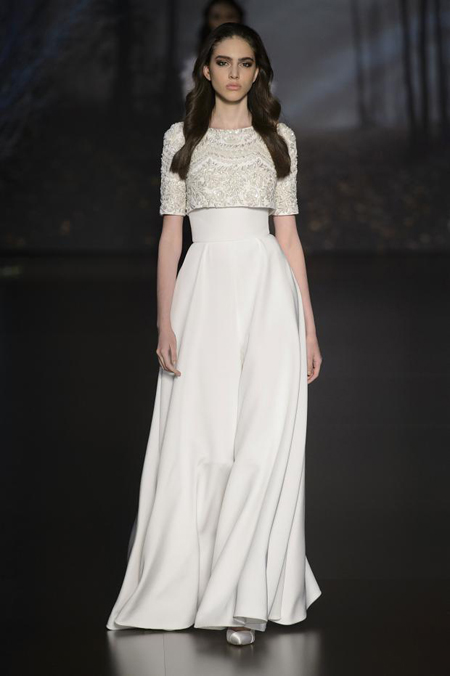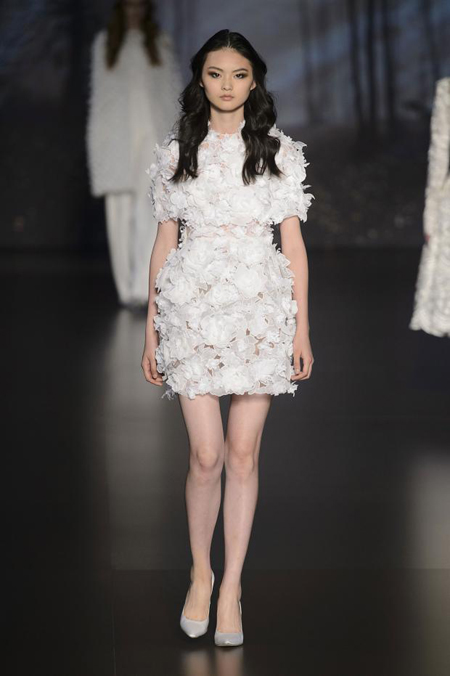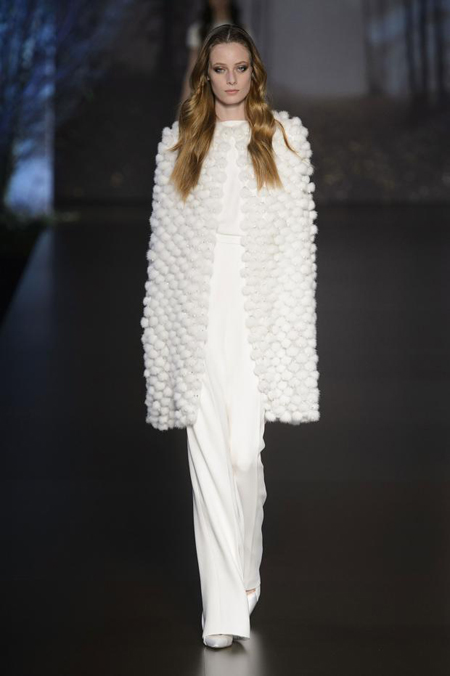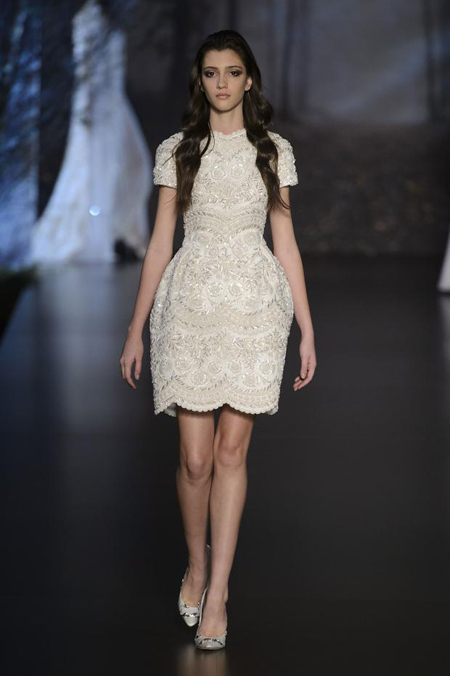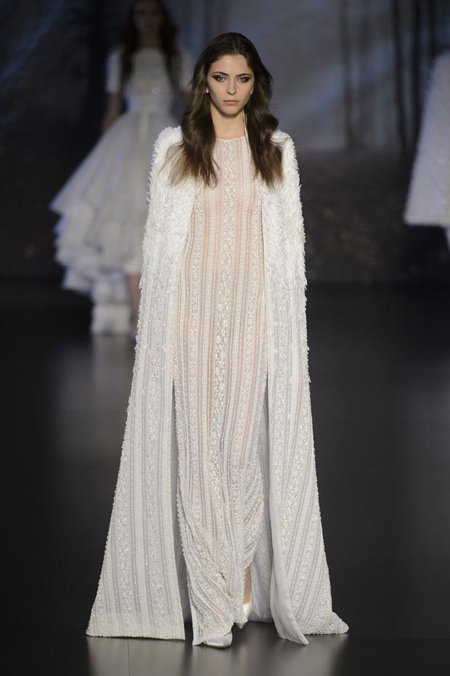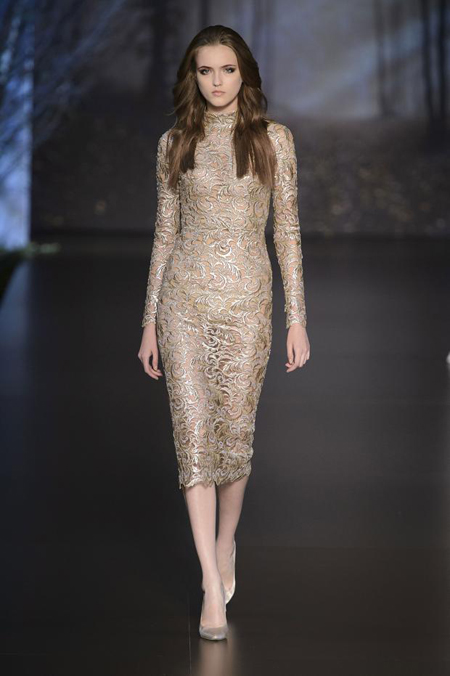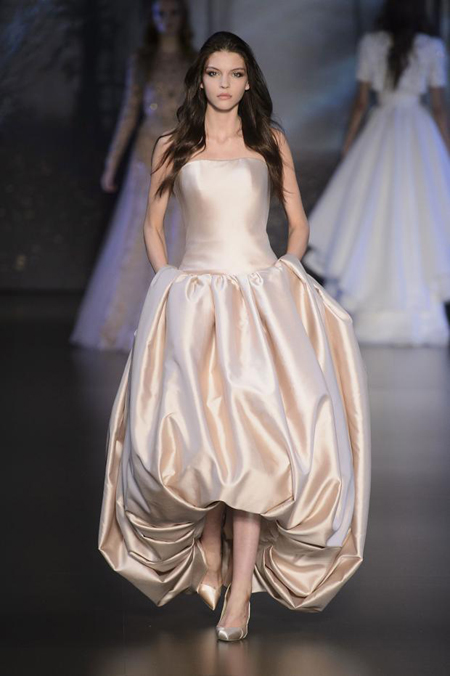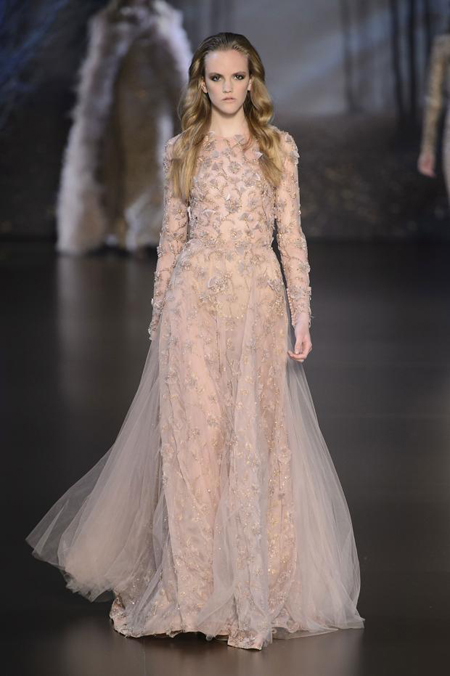 Armour-like tailleurs are encrusted with crystal and pearl mosaics, and dense ogival motifs adorn structured jackets wherefrom grand ovate forms shell out dramatically in the essence of a Faberge egg. Optical and graphic, the workmanship is a sublime blend of tradition and modernity.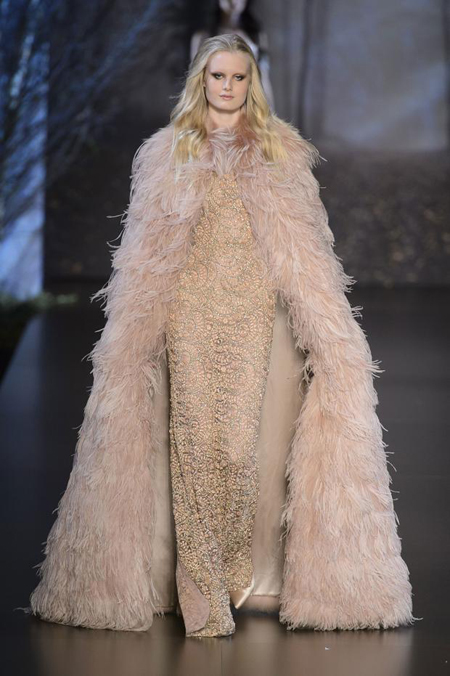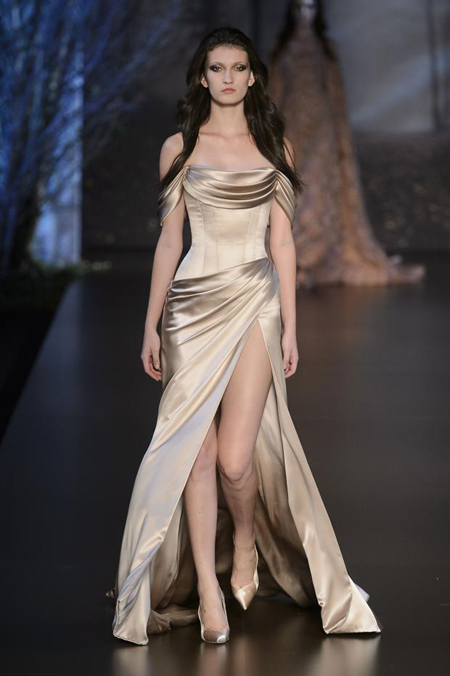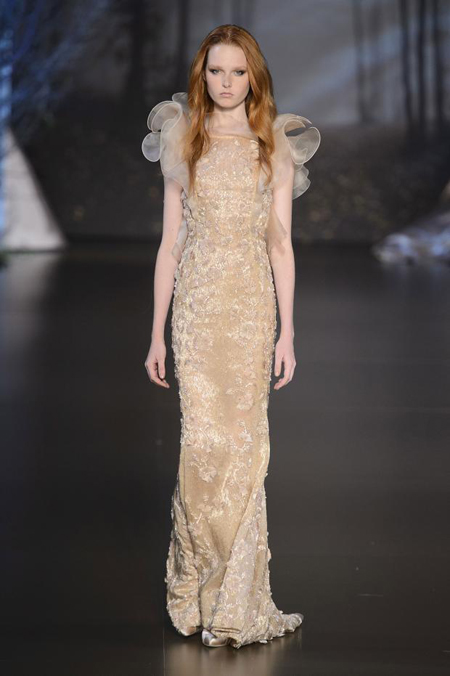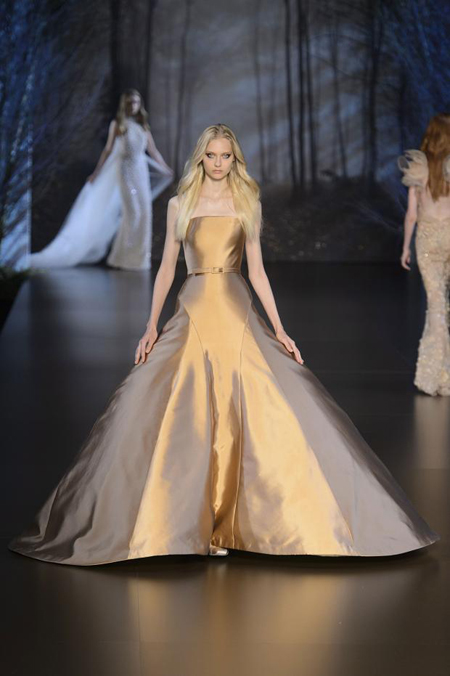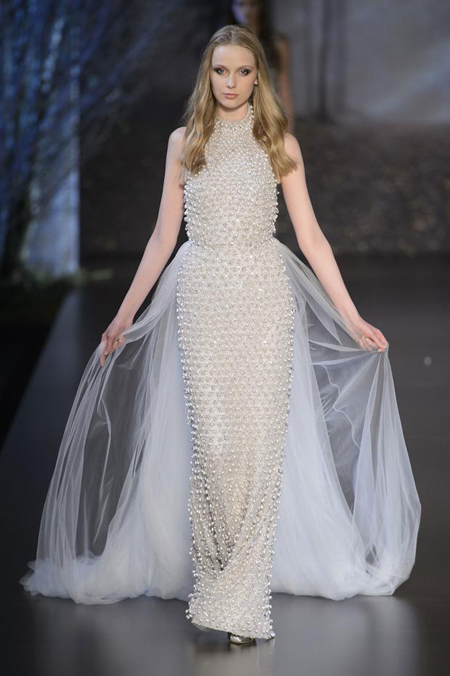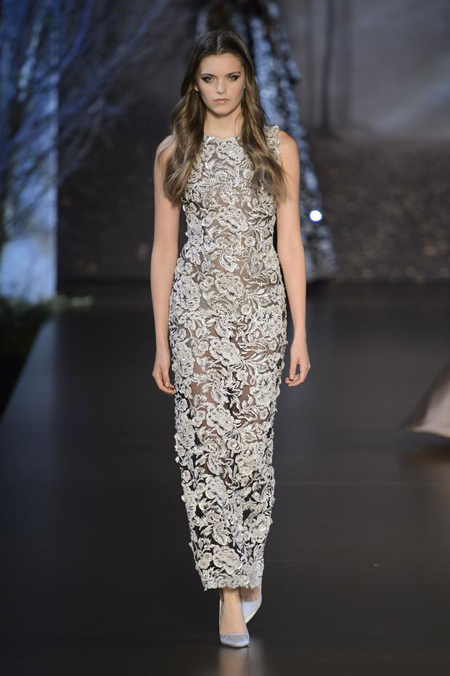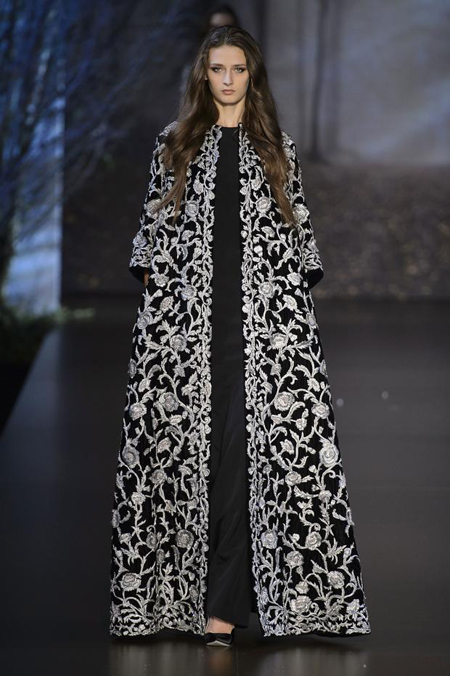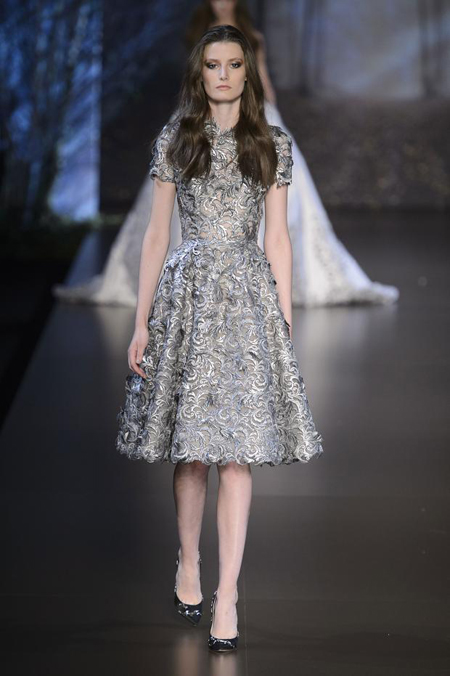 In a subtle demonstration of pure technical wizardry, motifs on elaborate tone-on-tone embroideries - silk and metallic thread work and ornate micro-beaded floral reliefs unearthed in Lesage's archives of the 1960s - are meticulously matched to geometrical perfection in flowless tailoring. Lustful Guipure is enhanced with cut-outs of its own and pompon tassels are made of mink. Even brocades are bejewelled. Delicate floral silk needlework curls extravagantly into a maze across the body, appliqued with feather petals - cut, coiled and braided.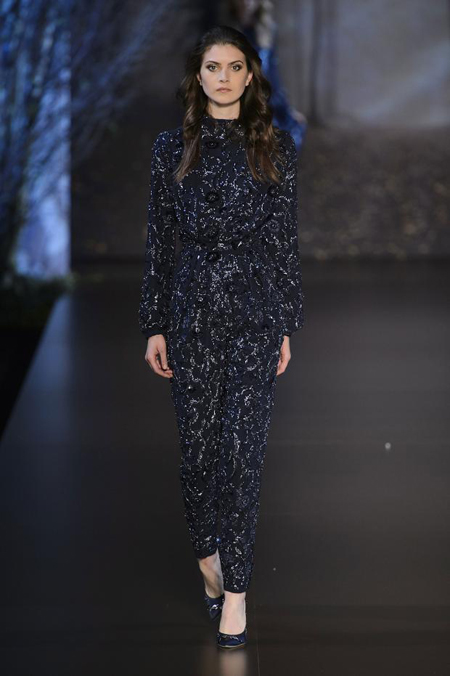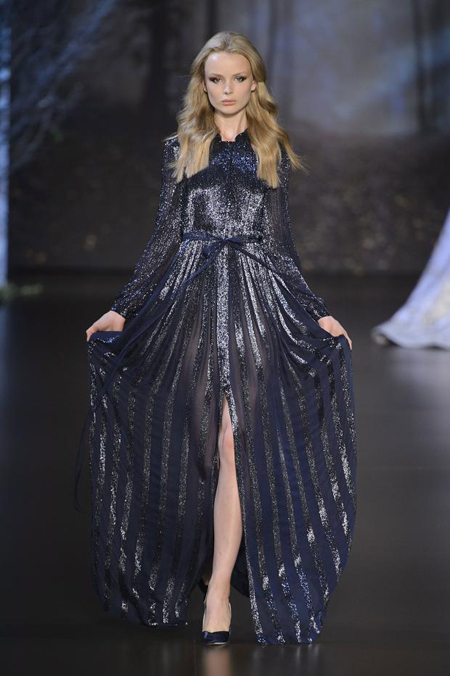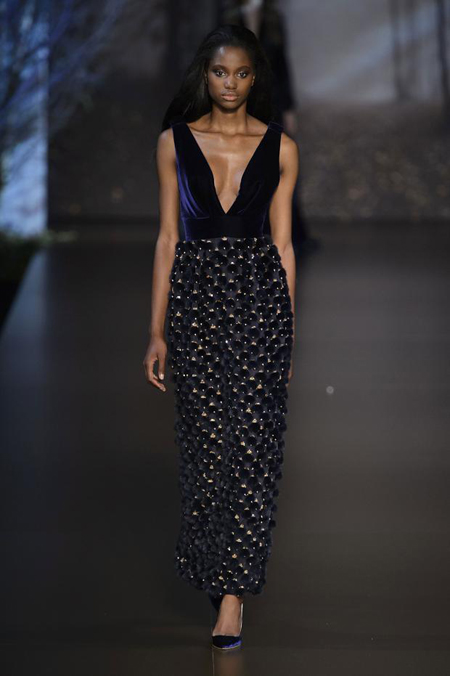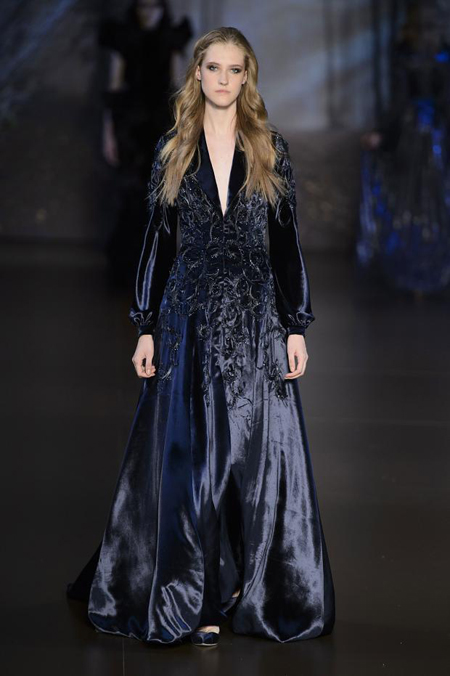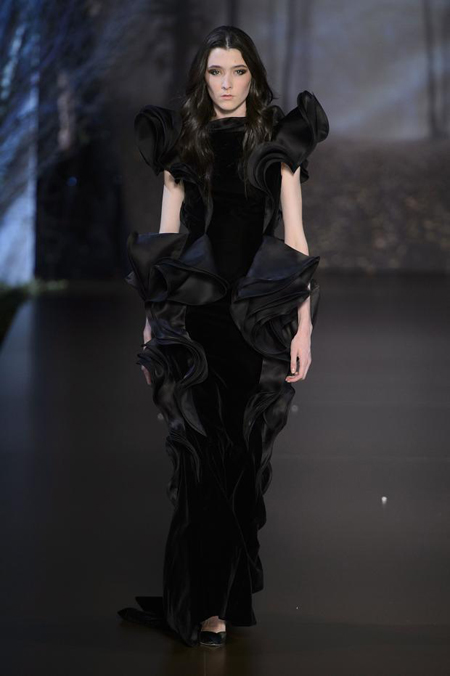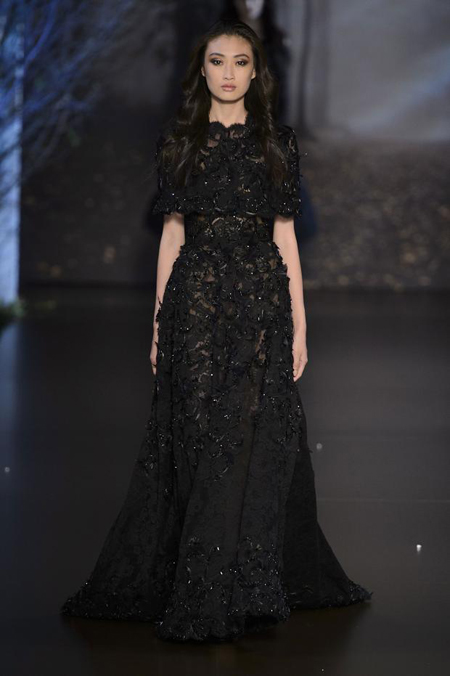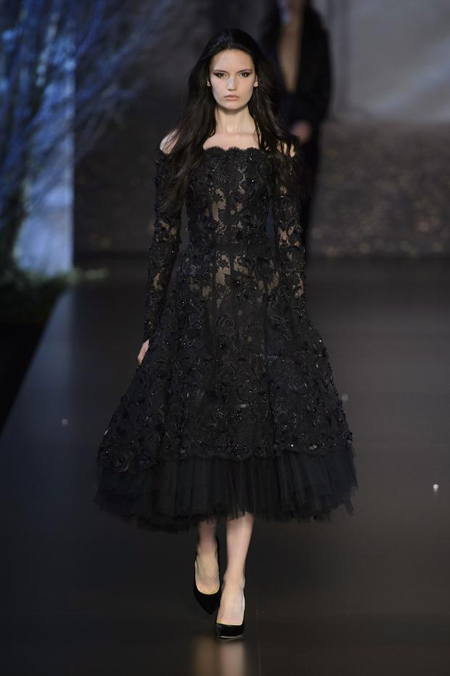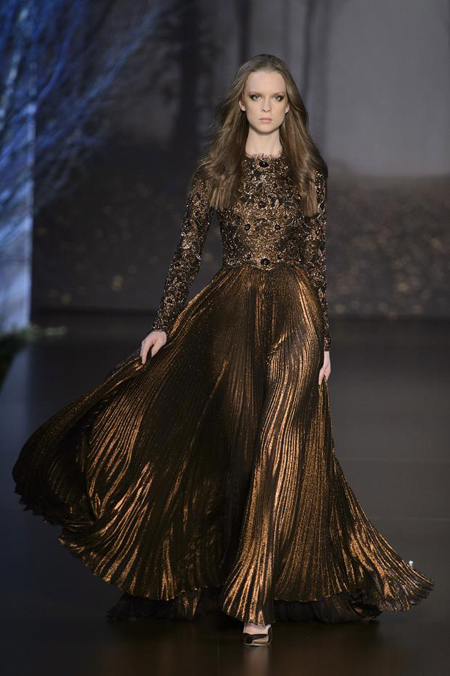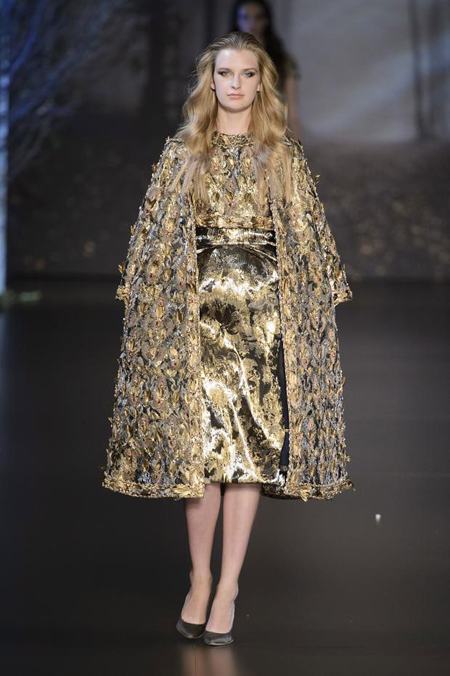 Satins are masterly cut sheathing the body like liquid bronze. Air-light tulle swirls and twists dazzlingly while capes are delicately light in spirit, billowing at times to reveal Rococo heels.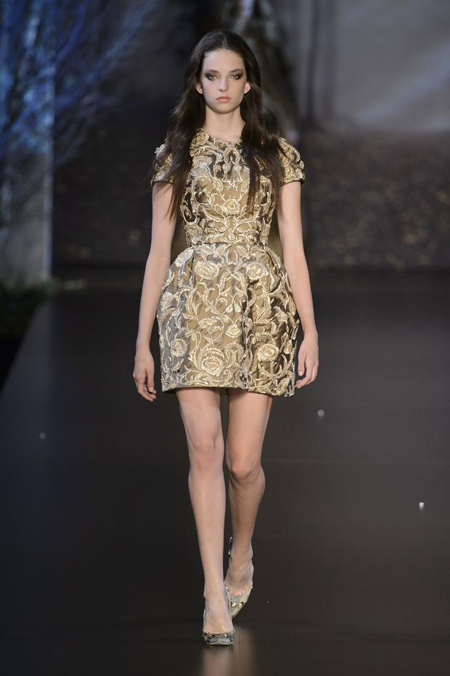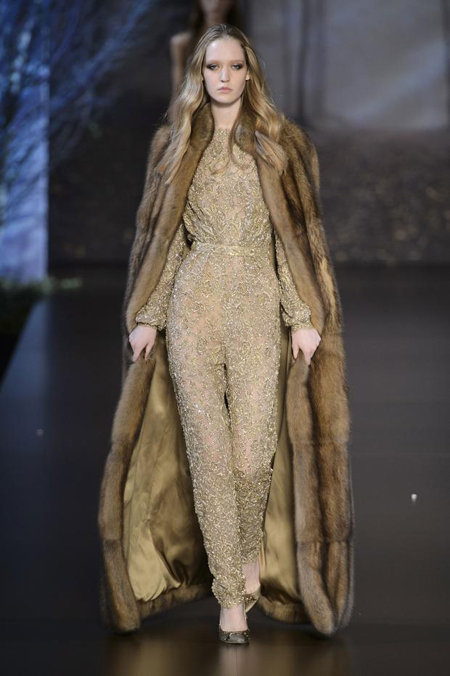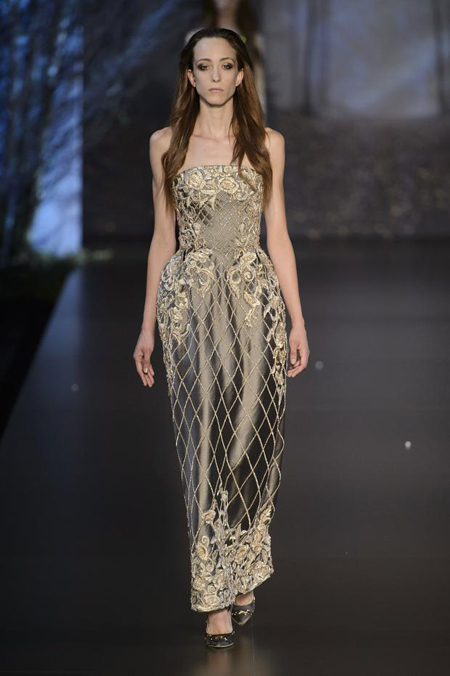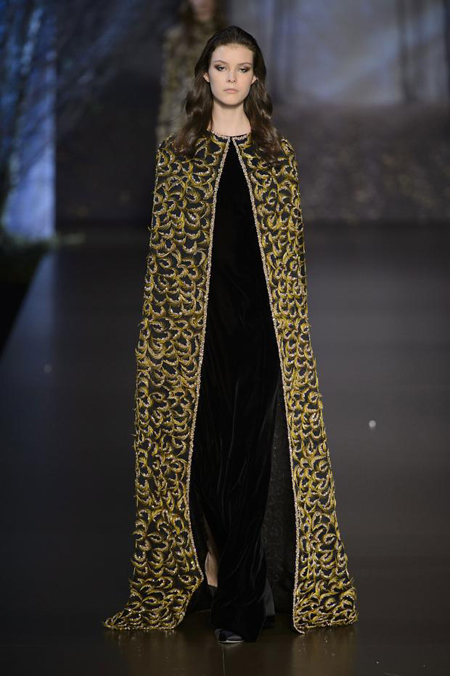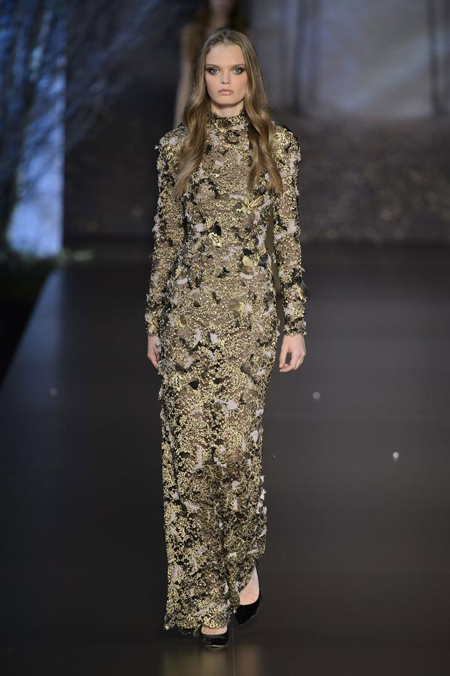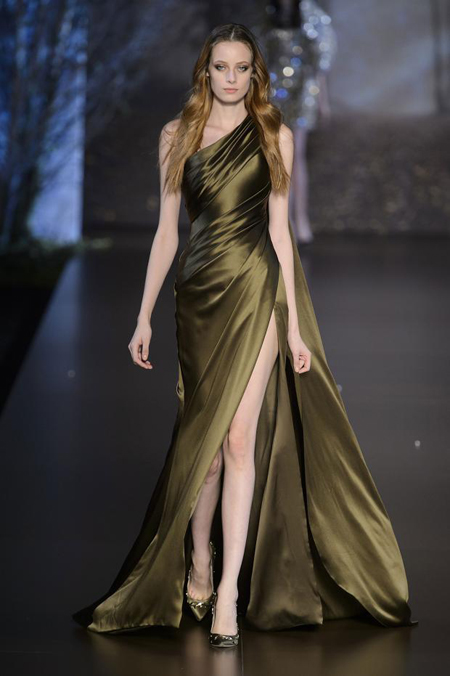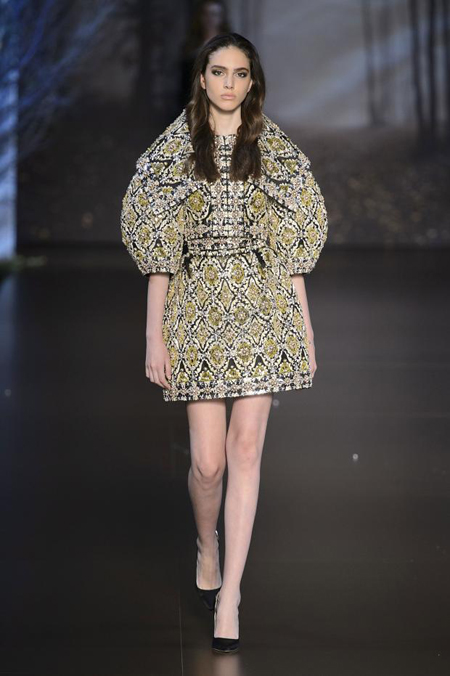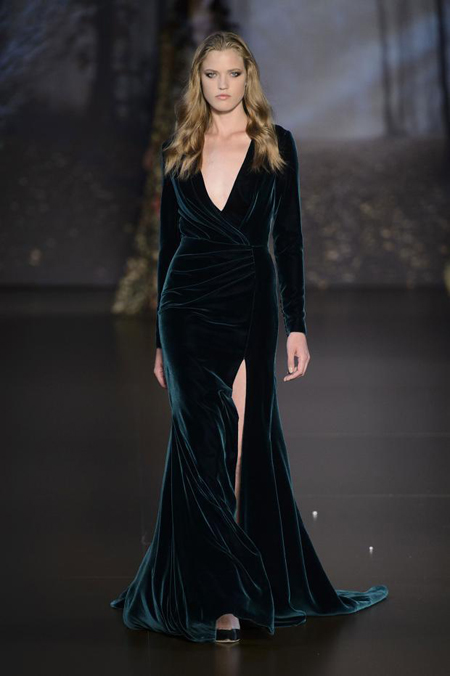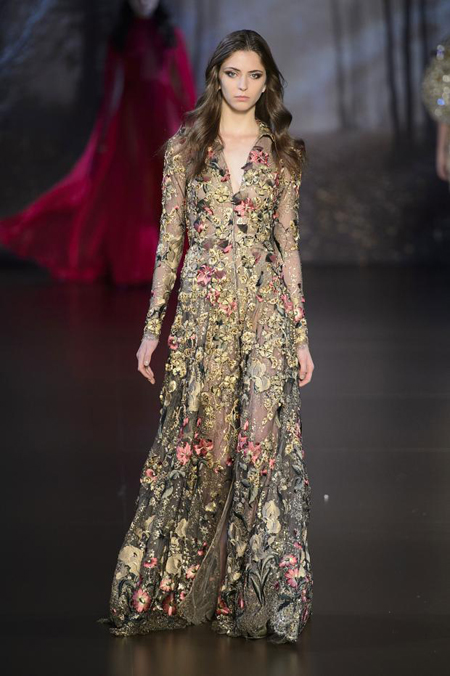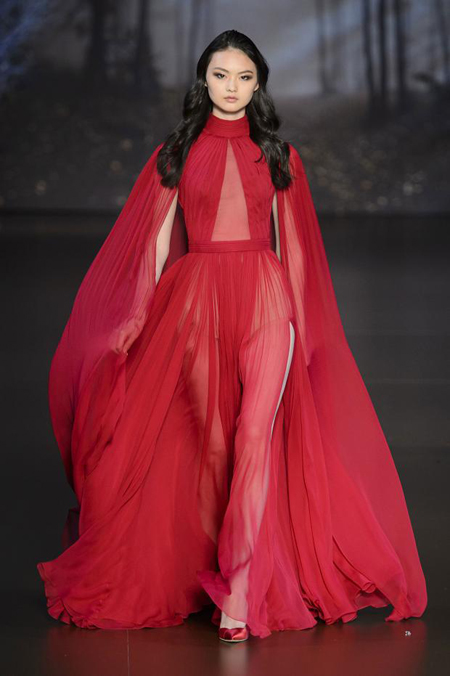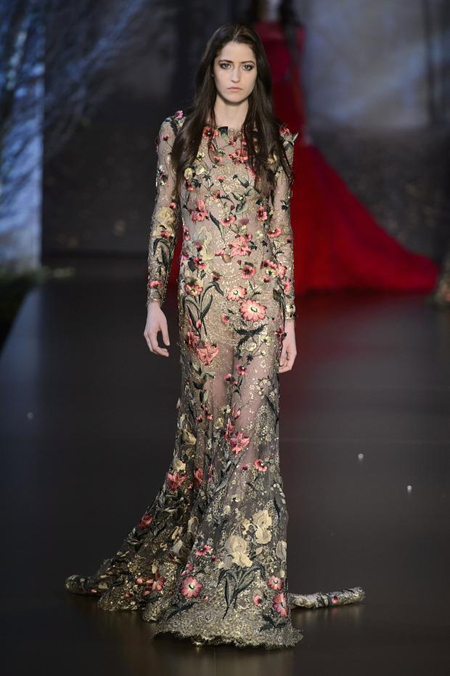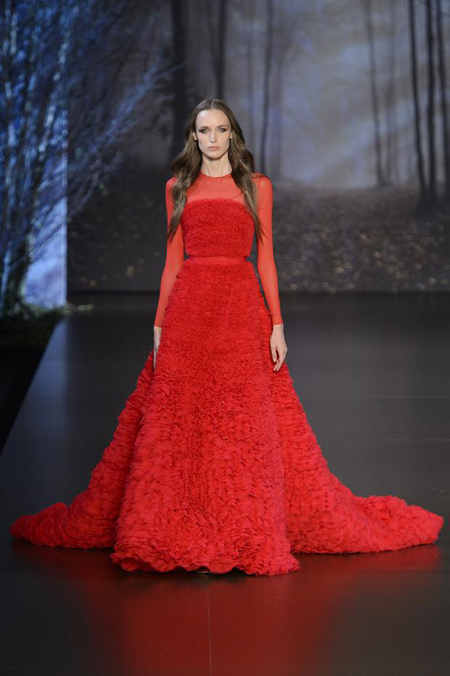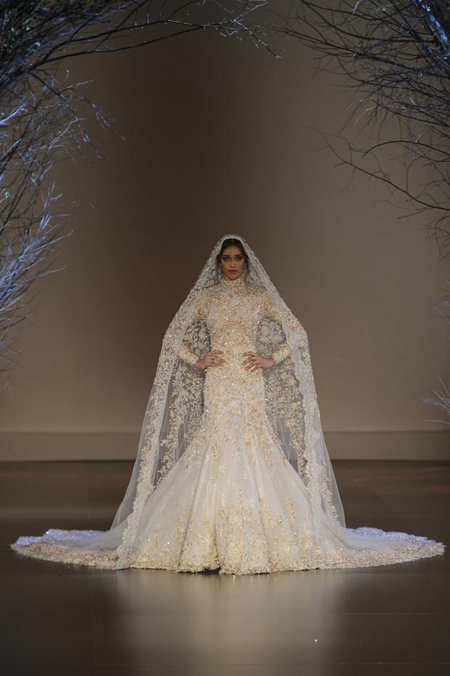 Photos: fashionising.com
Information: ralphandrusso.com


Hits: 5526 | Leave a comment