GruppoCinque presents its new collections for the Fall/Winter 2016/17 season during Premiere Vision Paris
The new GruppoCinque collection for the fall/winter 2016/2017 season offers creations with a strong emotional impact, confirming the DNA of an innovative reality and projecting the company into a new level of being contemporary.
GruppoCinque, the renowned company based in Como, Italy, is opening up a season that carries some great evolution with it. The knowledge and ability of its team, which is 100% involved in every single phase of the product development, is the heart of the new commercial and creative strategy of the company.
Thanks to this new team philosophy that revolves around unique abilities and key strength such as creativity, technical shrewdness and eco-responsible design, GruppoCinque has developed its own fabric-to-fashion language, guaranteeing quality and perfection.
The new collections
For the cold season, GruppoCinque proposes a fresh and elegant aesthetic that emerges from an authentic Italian taste for a modern lifestyle, with four looks each of which has a strong personality: color marks on a neutral base and a contemporary and smart interpretation of nature, reinvented through a new combination of colors, textures and models.
Two complementary lines that state GruppoCinque's proposal: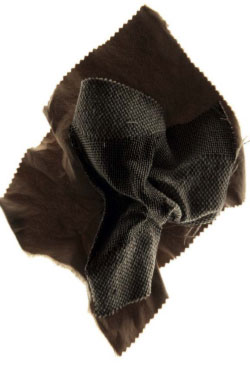 GRUPPOCINQUE COLLECTION: The Triumph Of Color
The GruppoCinque label holds the aesthetics of contemporary woman fashion.
The key player for the fall season? New combinations of wool and silk that have Newlife fibers in their texture, in backed, reversible, astrakhan and faux knit fabrics. Fleece-effect finishings get combined with jacquard and tiny patterns in silk, while marocain mosaic textiles give a theatrical "in motion" look to the fabric.
Contrasts in materials are enhanced, offering the classic combination of silk and wool: the warm hug of wool and silk encounters the dynamic transparency of swishing taffeta, organdie and duchesse, emphasizing the romantic essence of this collection.
Fabrics have been given volume to get emotional pleatings: it is a game of three-dimensions and rich forms. Filings and milings add creativity and uniqueness to the fabrics. A Knitwear look, which is the protagonist of the winter creations, comes with different textures and weights, in a variety of shades that sets new tendencies.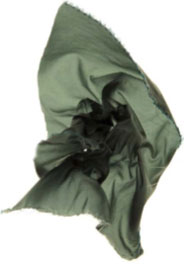 SWING COLLECTION: Technology For Style
This collection represents a new concept of technique, without any gender distinction, and is extremely beautiful.
Swing updates the technology in the new finishings that become noticeable to the touch and have now a unique look thanks to unusual colors combinations and the creation of new structures.
A new revolutionary 3D refinement expresses itself through a balanced contrast of yarns and colors. By using ultra-thin nylons, combined with extra light cottons and silks, new looks emerge that are highly sophisticated and unique and rich at the same time.
The combination of natural elements with the eco-smart elegance and the fusion between technology and creativity represent a new way of saying "smart contemporary luxury".

Two young talents aboard
Two young talents joined GruppoCinque: Sara De Poli and Francesca Rigoni.
They will enhance and create the fabrics for the new collection with two different approaches, both very personal but with a mutual sensibility and sense of fashion.
They both majored in Fashion Design at IUAV in Venice, and are extraordinarily motivated, with a strong passion for experimentation. They are very young, but already have an important experience in the field, and have tested (and proven) their talent.
Sara De Poli made her debut with her brand AUS DEM, characterized by a strong personality and imagination, and the creation of unique pieces. Her first collection was presented as her graduation project, and gained her a mention in the World's 10 Best Graduate list of Wallpaper magazine.
Francesca Rigoni has an artisanal background: she grew up in her mother's atelier, where she learned the secrets and techniques of this craft, and started combining all that with creativity and innovation. With a specialization in the manufacturing field, she offers consulting and is a collaborator to the LVMH group, following its accessories line.


Hits: 4586 | Leave a comment