Emilio Pucci Spring/Summer 2016 collection
Emilio! A coat of arms and a tattoo-signature. The spontaneous mark of a regeneration. Cinematic seascapes for urban mermaids.
The exotic summers of Emilio Pucci in the now interpretation of Massimo Giorgetti. Bling bling. At a metropolitan speed.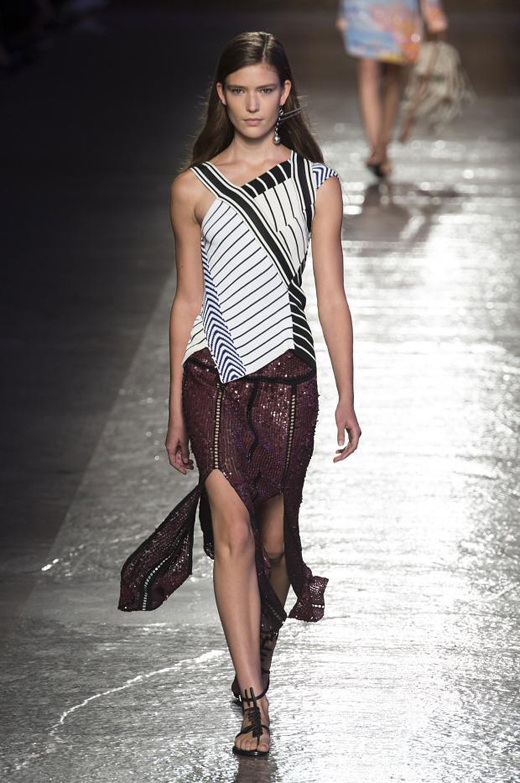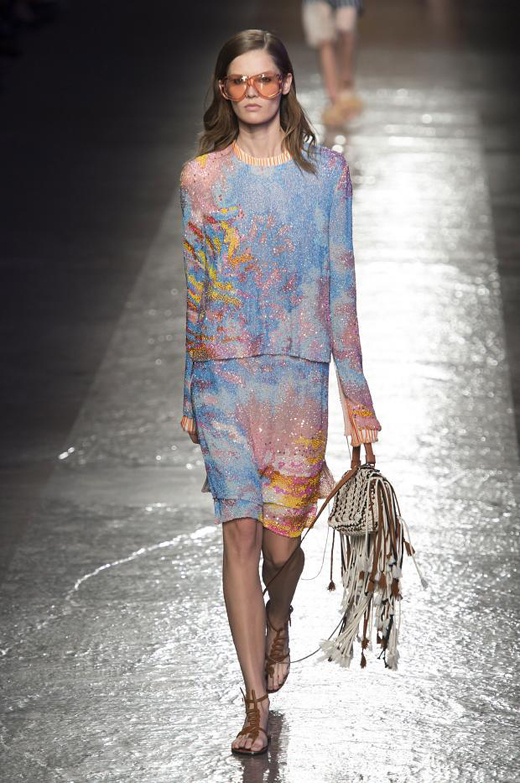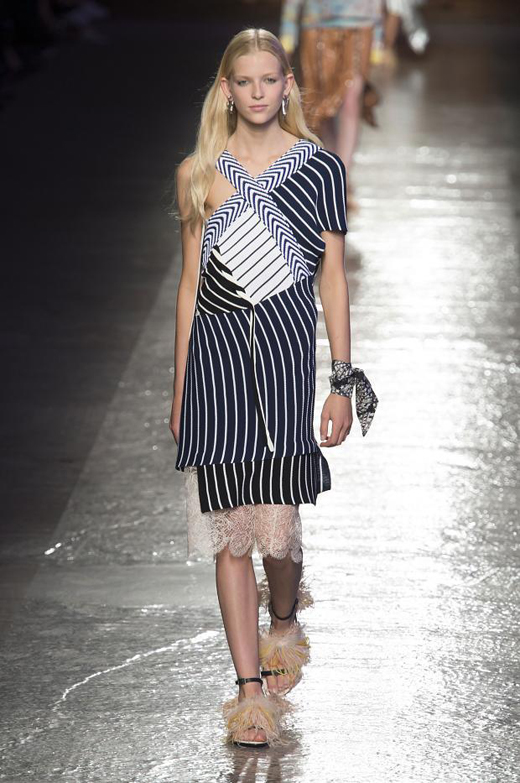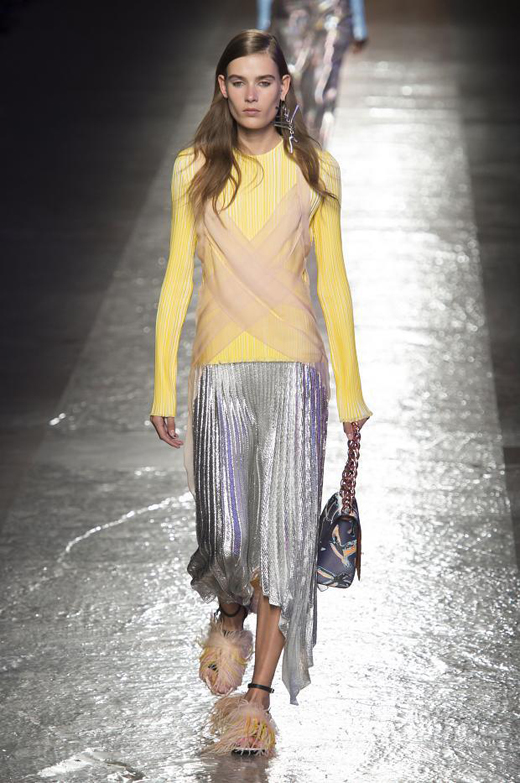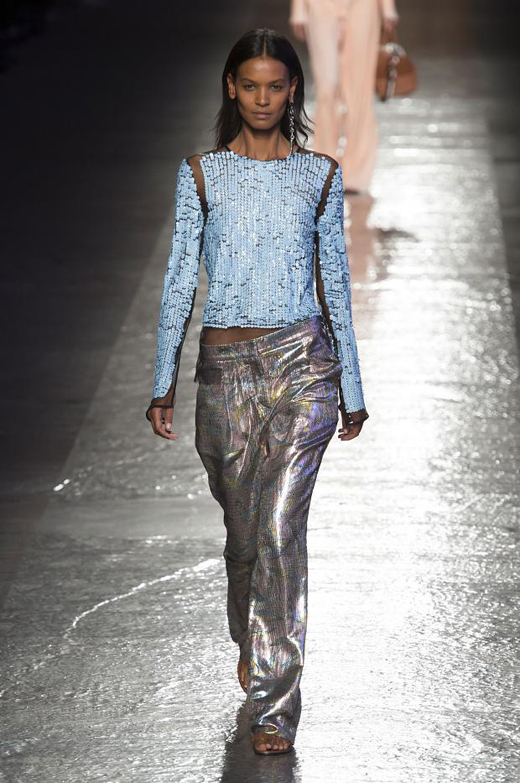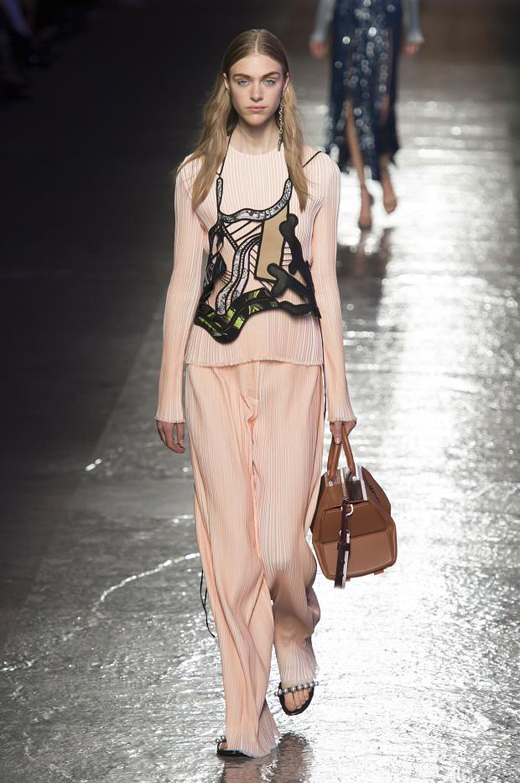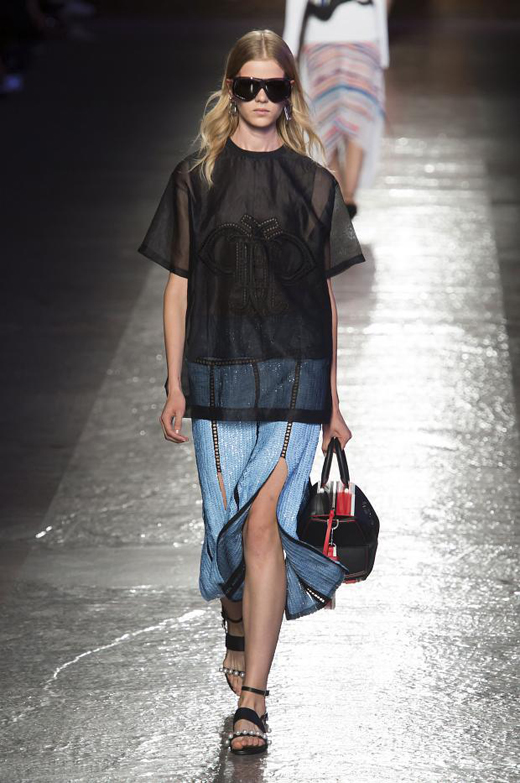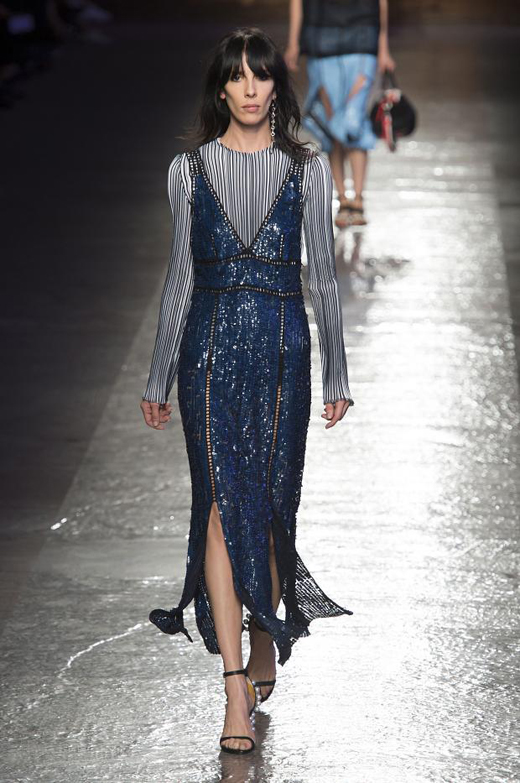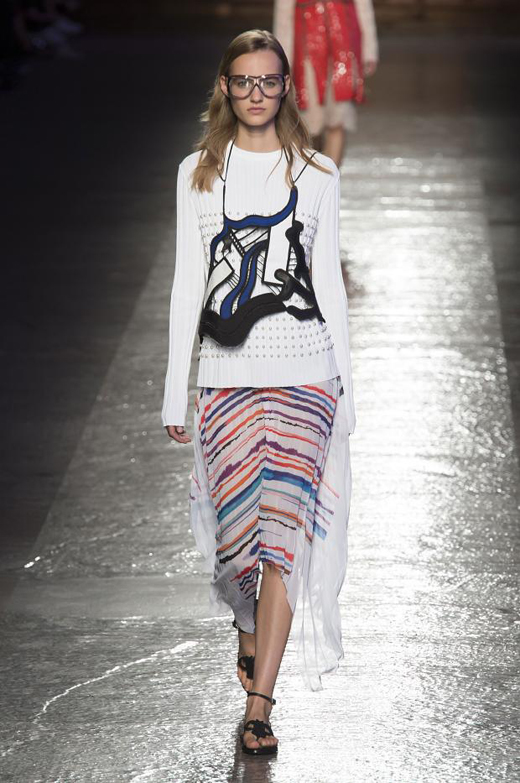 Emotion. Askew. Pointy. Unbalanced. Dynamic. Distorted marina stripes morph into a top.
Knotting. A playful gesture. Foulard dressing. A grammar of effortlessness. Swimming goggles for a clear vision.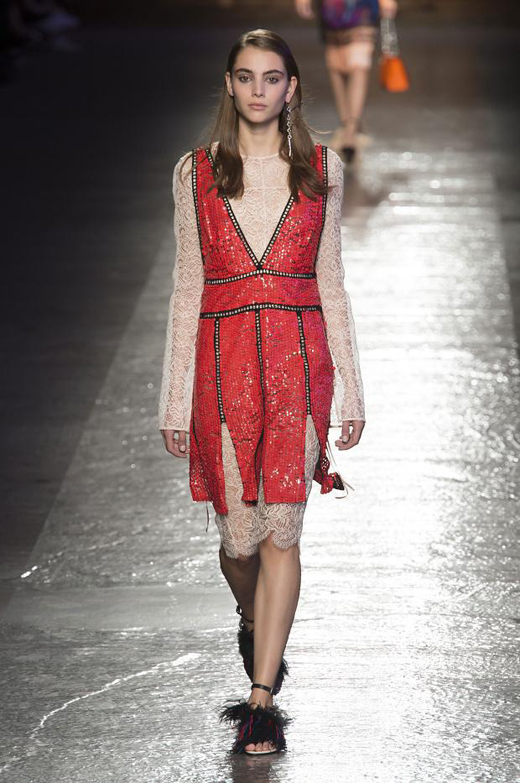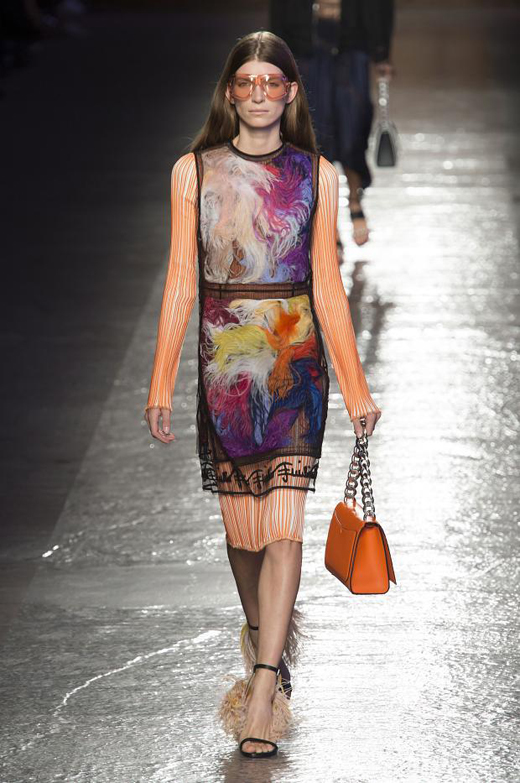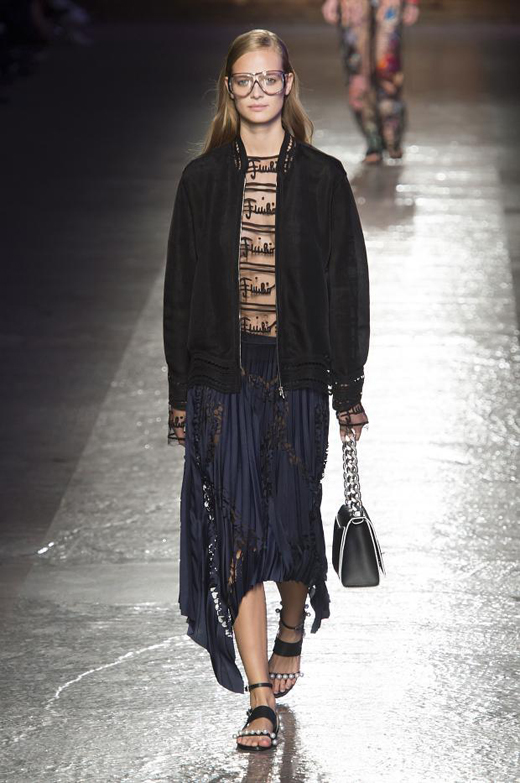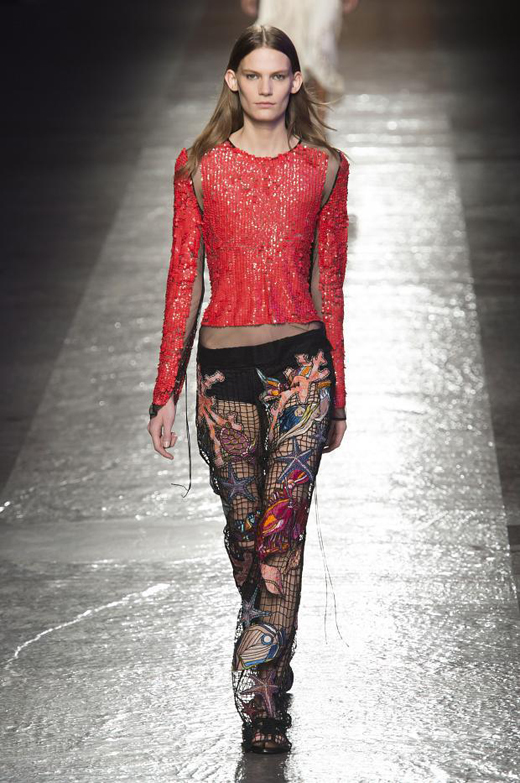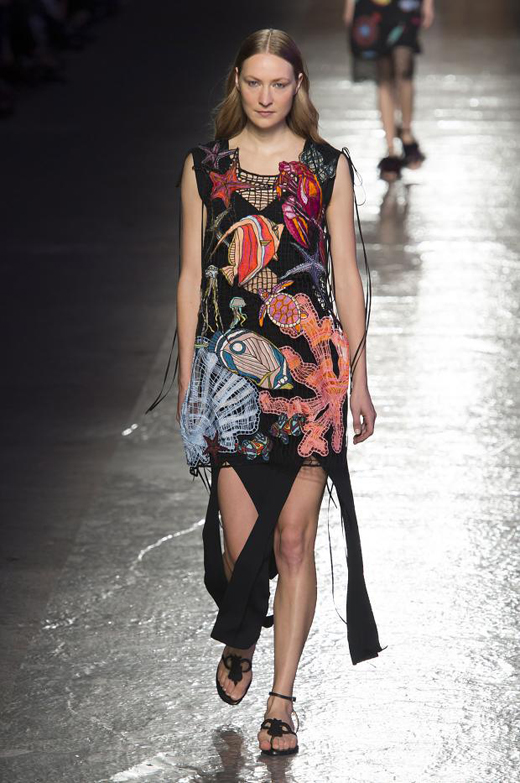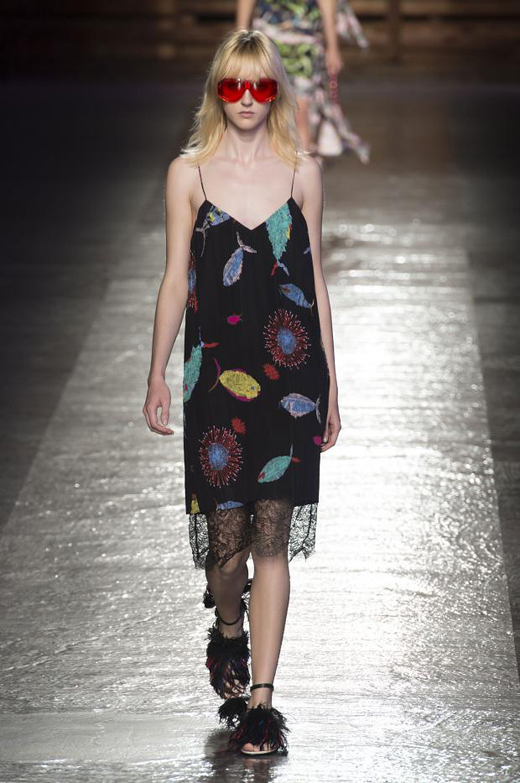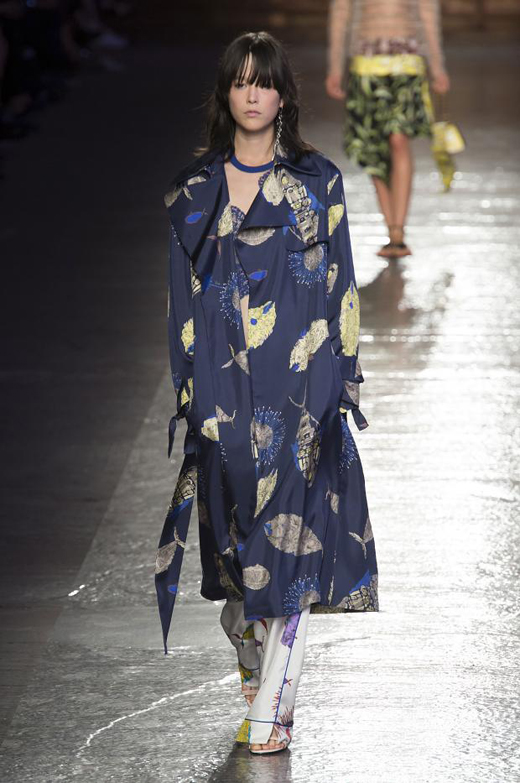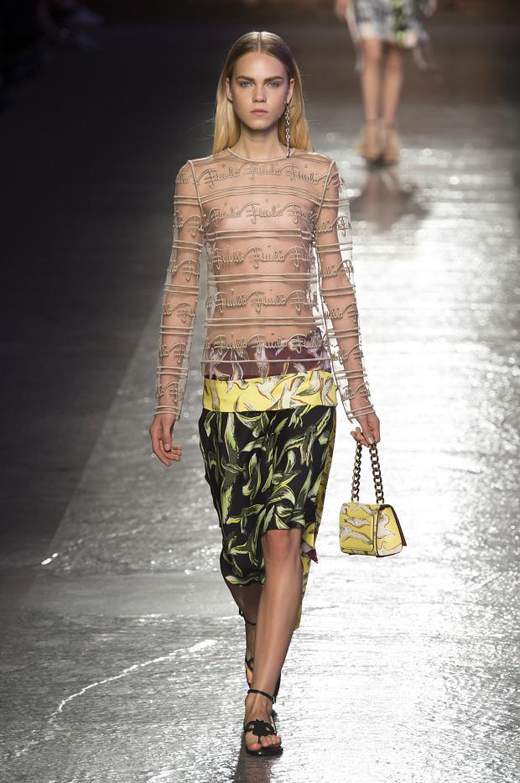 Pearls, as studs: subverting notions, in a zing. Feather Frivolity. Wide, micro-pleated, layered. Suddenly, total white. Then, a brief blackout.
Corals and shells, waves and starfishes, sailors and ropes: protagonists of a surface story. Ease, energy, speed. A fluid trench-coat over a satin dress. In color block. Mechanical fishes: sur la plage, in the club.
Ocean blue, aqua, pale turquoise, cilestrino light blue, pink, acid green, purple: Emilio's hues, remixed. Adding, editing, morphing, twisting. Modularity as a state of mind.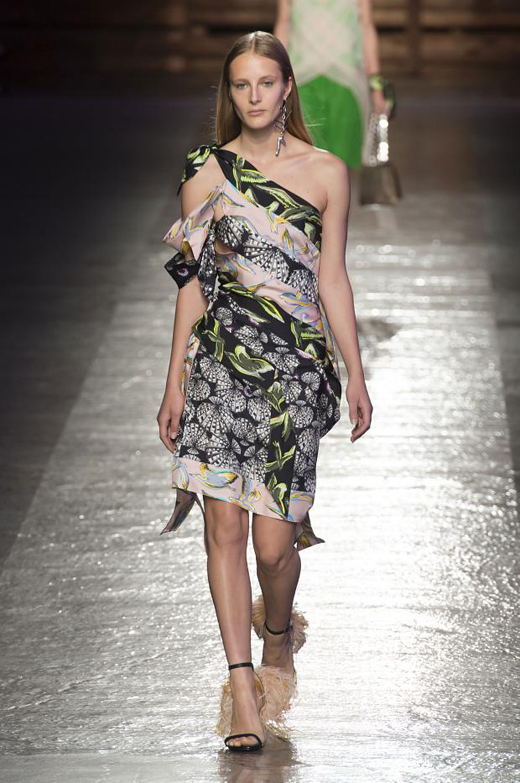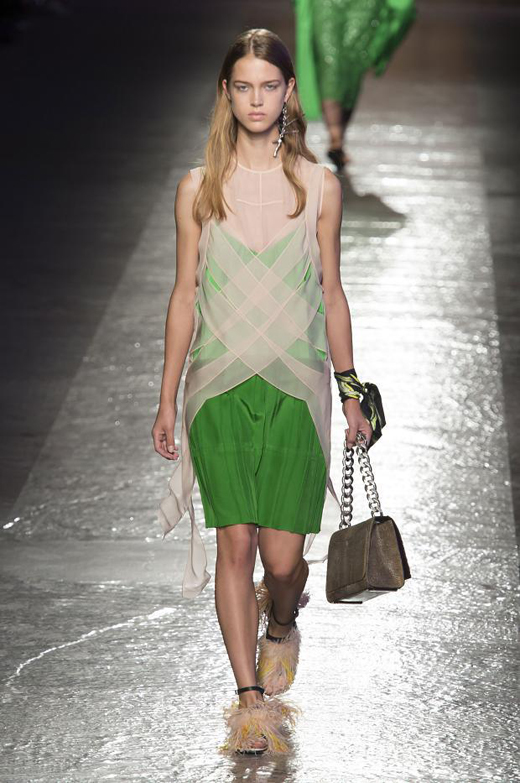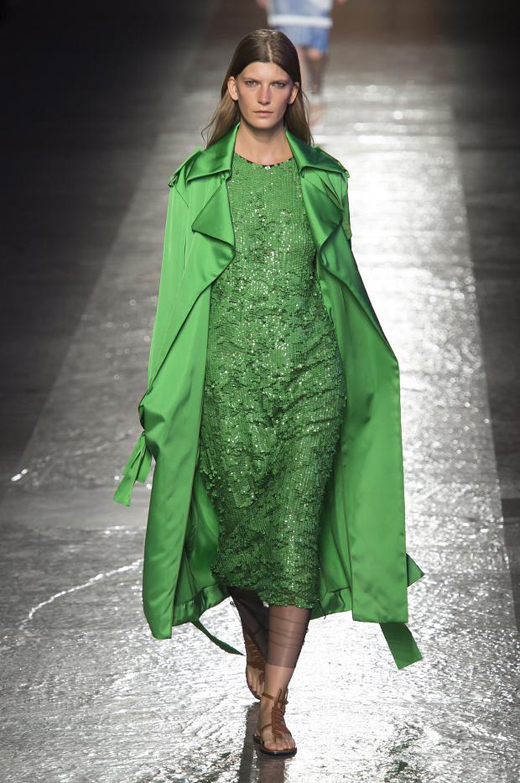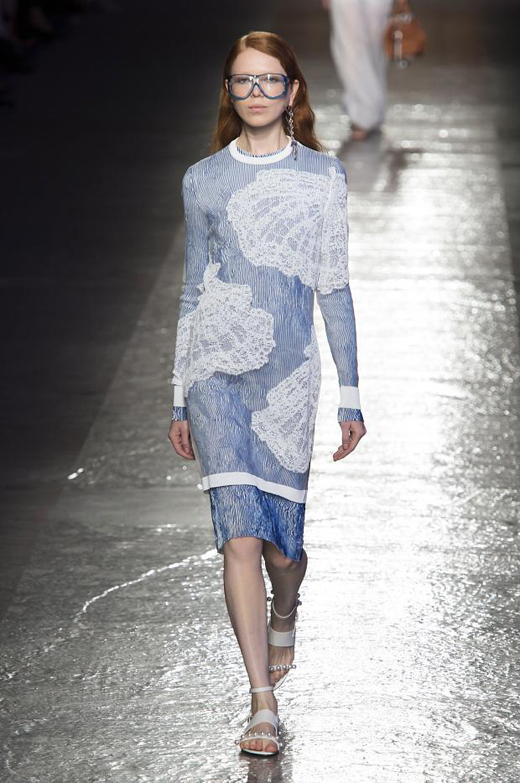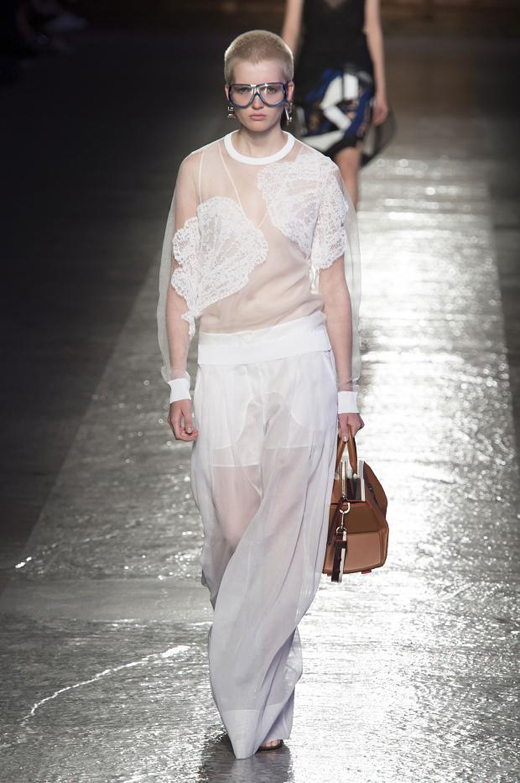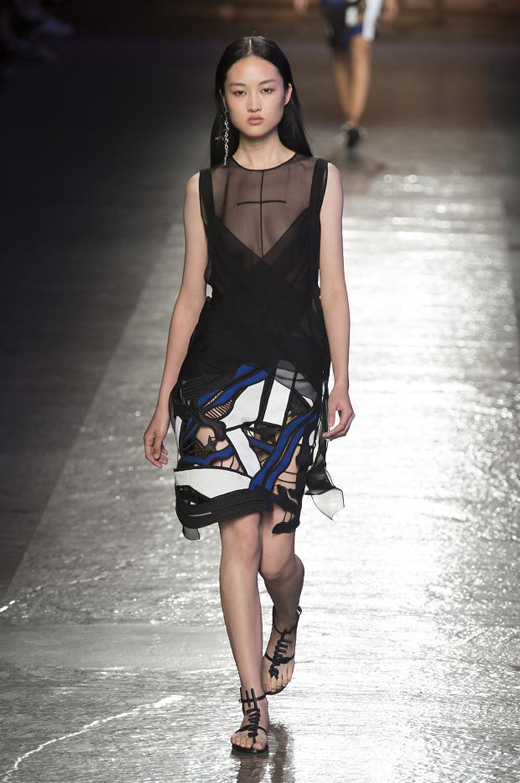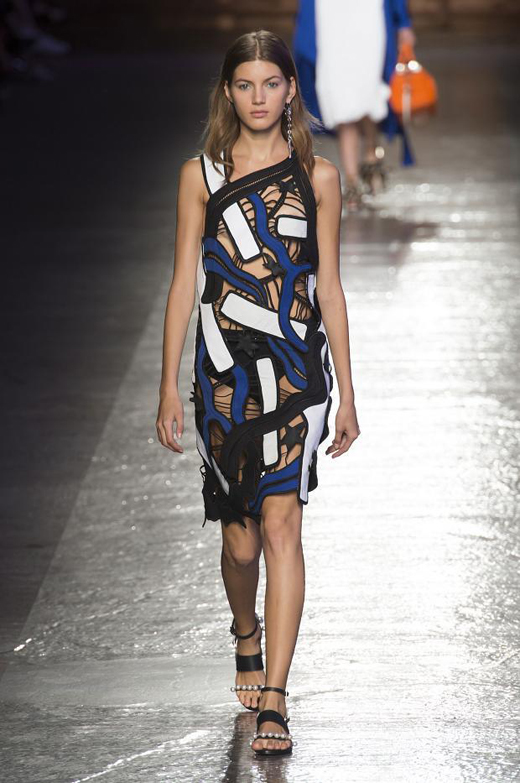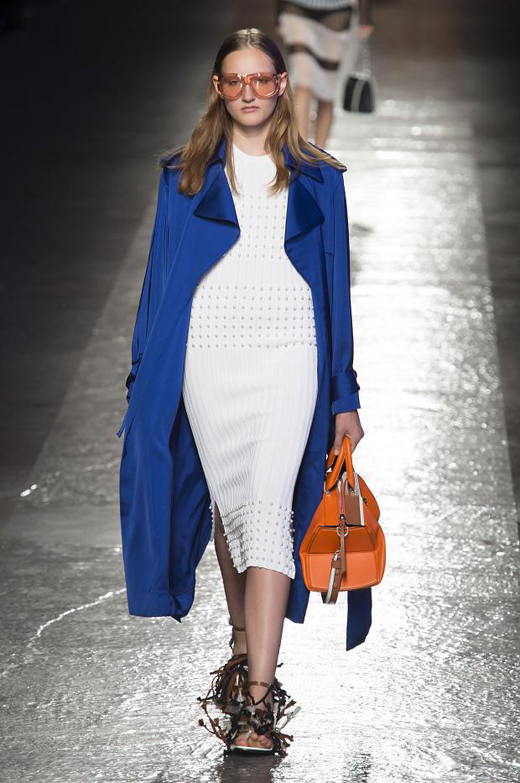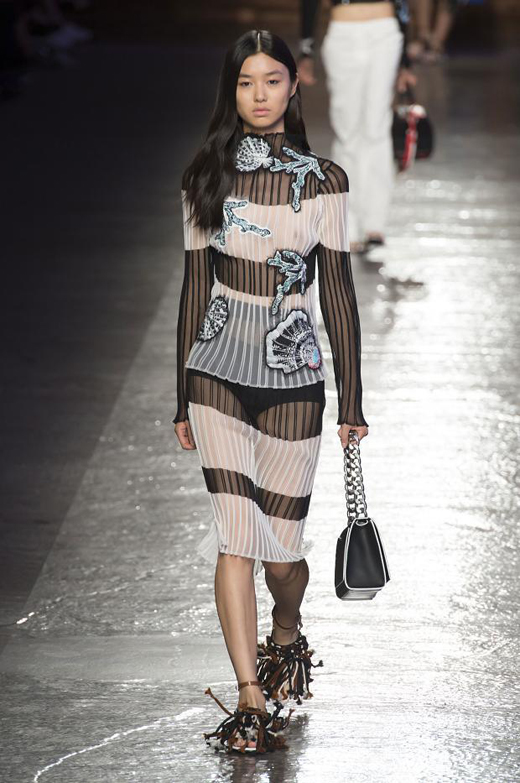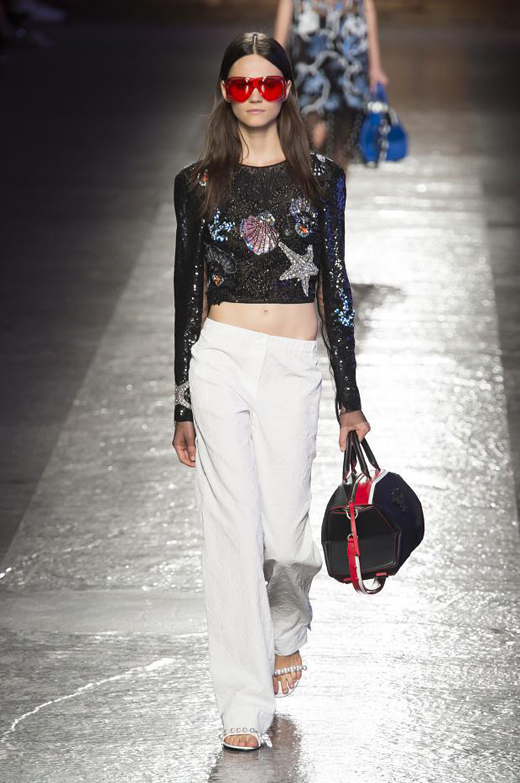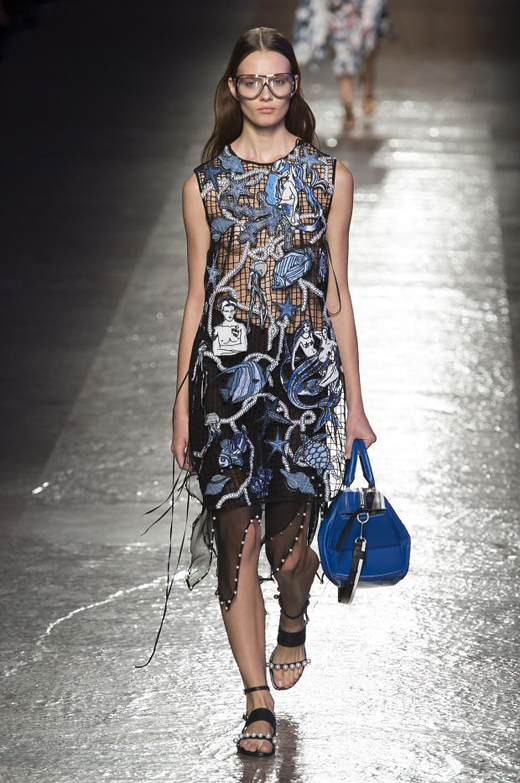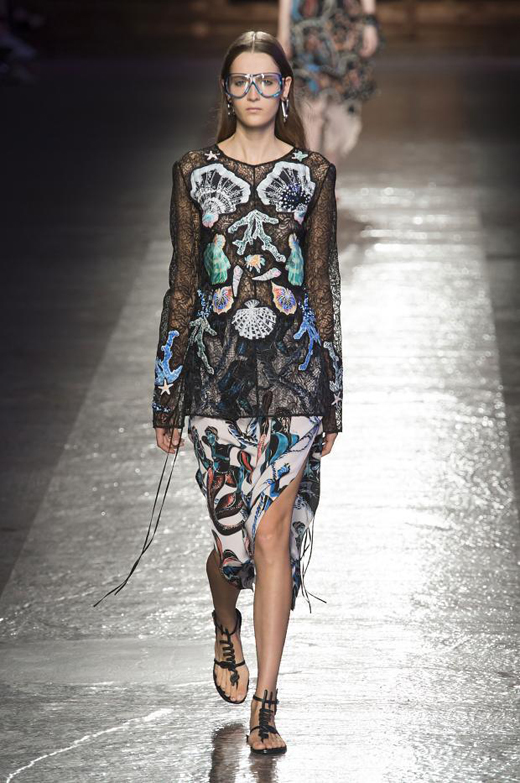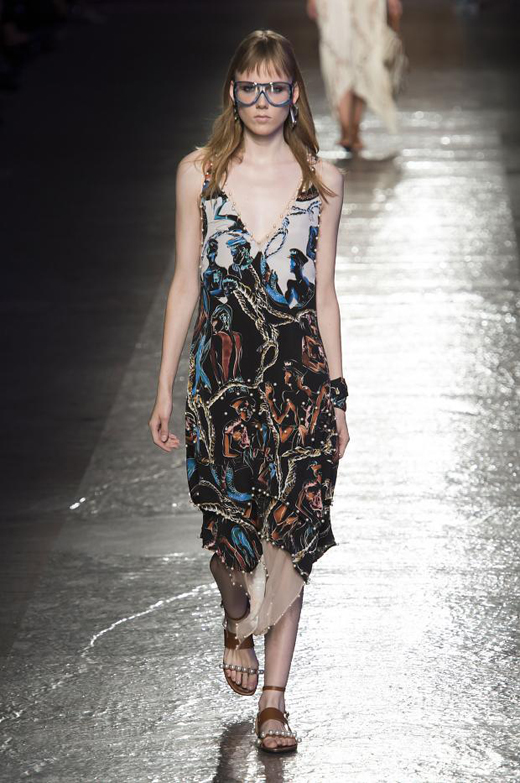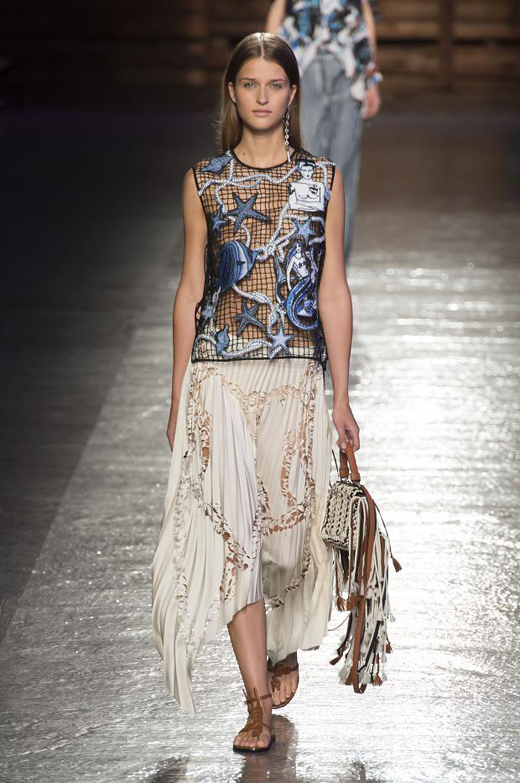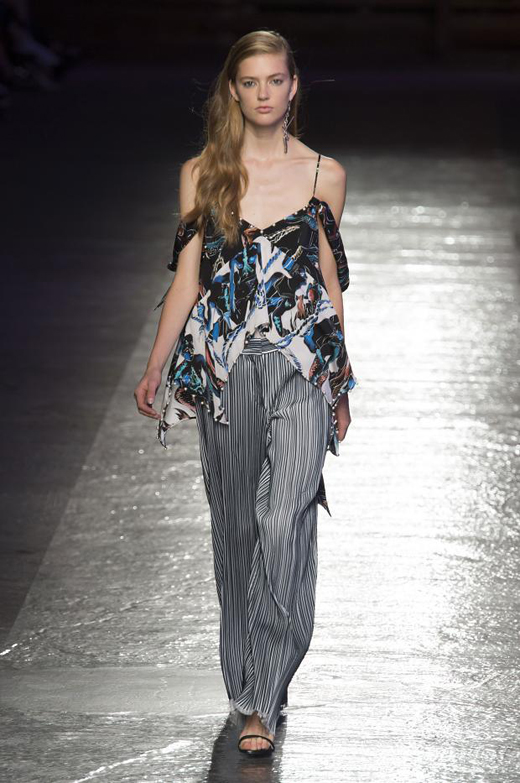 Ready to wear. Easy to wear. Now.

Photos: fashionising.com
Information: emiliopucci.com


Hits: 6686 | Leave a comment