Fall-Winter 2015/2016 Trends: Shattered Glass Manicure
The latest trend in manicure comes straight from South Korea and the 33-year old nail artist Park Eun Kyung, whose beauty studio 'Unistella' in Seoul is pretty popular.
This 3D manicure makes the nails look like they are covered with pieces of broken glass and offers countless variations - from holographic mosaic motifs through Art Deco style to a darker cosmic visions.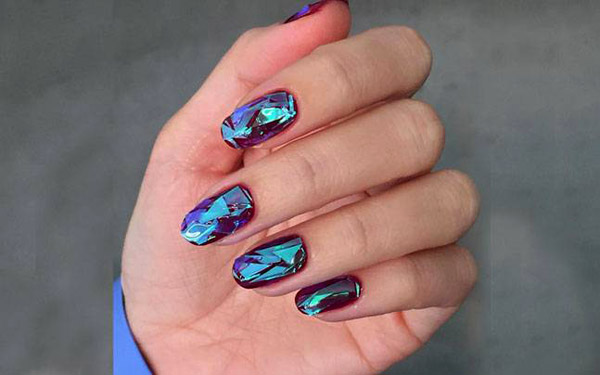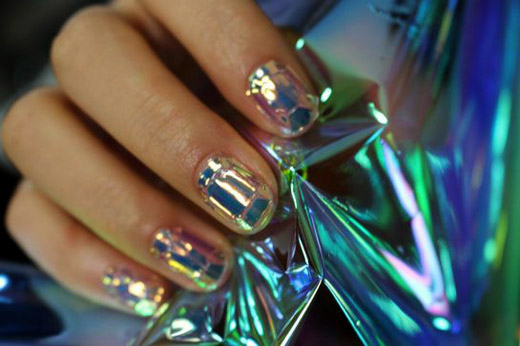 'The nails I do are uniquely designed, but simple and minimalist. I draw them all myself and I work only by experimenting freely', says Park, which Shattered Glass Manicure is a total hit in the country.

In first place, Eun Kyung created the visions with cellophane candy wrappers, which she cut up and applied to nails. 'At first, I took that paper and spent a long time cutting it with scissors, arranging it individually on each nail, and painted a gel coat on top. Now we've made them into stickers, so it's a little bit easier to do', she explained.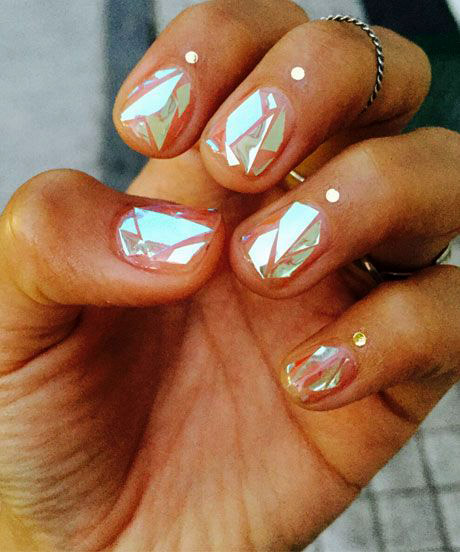 So now, you can achieve the effect at home by layering stickers (sold at Aritaum) one over another to create the shattered glass effect.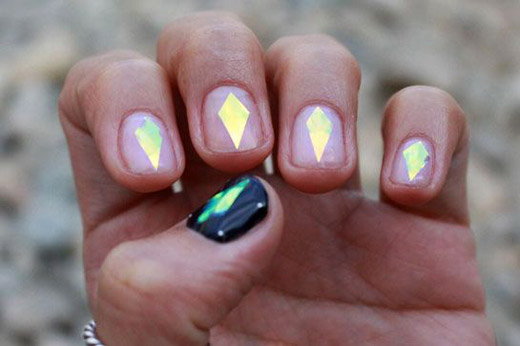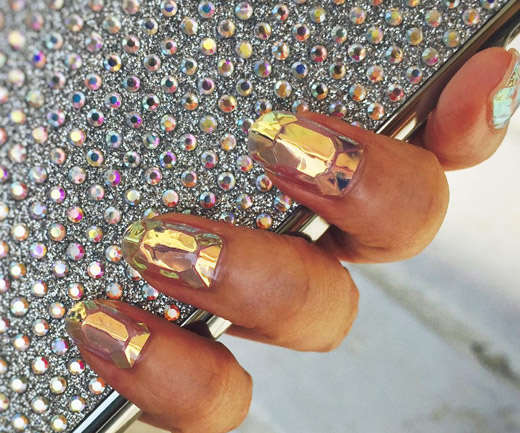 If you prefer, you can bet on Shattered Glass pedicure.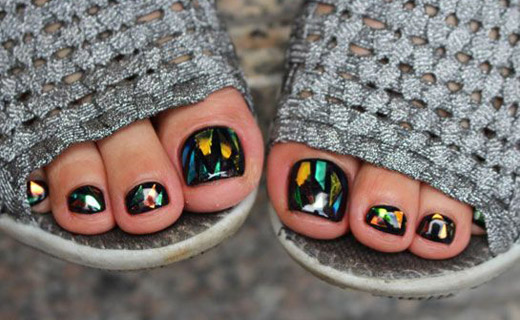 Photos: instagram.com
Hits: 8488 | Leave a comment