Gruppocinque Spring-Summer 2017 presents two complementary lines
Innovation, sustainability and creativity. These are the three key words that define Gruppocinque's pledge to the future. And behind this project is Lorella Paulotto, the recently appointed CEO, and original partner and co-founder since its foundation in 1996.
Gruppocinque is a company with history that specialised in high quality yarn dyed woven fabrics (plain and jacquard). In its Autumn-Winter 16/17 collection the company launched a season of great evolution with a wide-ranging commercial and creative strategy based on a deep knowledge and creative ability that is driven by a committed design team, always working to build on its culture of innovation.
Creativity and novelty is perpetually at the forefront of all decisions, and are the guiding stars of the company, with a sharp eye for the new values such as reducing the of environmental impact, the careful selection of materials and processes. All are wisely and continuously evaluated in order to ensure better choices for all.
GRUPPOCINQUE
This range is made up of structures, textures and graphics blended in a colour scheme that unites yarns, weaves and proportions that are seasonally 'on point' in appearance and composition. The range is both casual and sports in feel, mixed with a more formal vibe that includes prints with jacquard.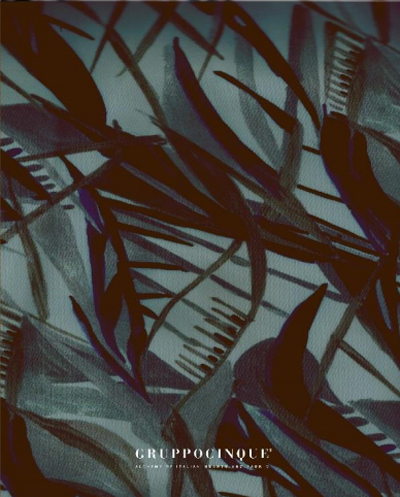 Gruppocinque line Spring/Summer 2017
Jacquard especially is a great historical strong point for Gruppocinque, which always enjoys developing a range of "technical solutions and looks" playing with a complex variety of base qualities including print. This is a trend-setting technique, which offers the fashion world something new to work on in order to encourage the best kind of creativity from their customer stylists and brands.
The first theme of the season is ETHEREAL: with designs that are structured, precious, yet everyday, cutting-edge, sophisticated and three-dimensional, but also sensual, refined and seductive.
ALCHEMY OF ITALIAN HEART & FABRIC
The second theme is OPULENCE. It evokes nocturnal tropical scenes with exotic hints and influences made with a rich mix of techniques. The third theme is URBANE, a collection that is still structured but light, with natural and sober colours for more raw textures but with a fluid feel. It references intimate scenes in contrast with curious suburban realities. Added value of this line is the smarter responsible NewLife™ fiber.
SWING
The definition of this line is 'intangible luxury'. It is lowkey, never ostentatious, and the fabrics performance element offers real and tangible advantages like protection, lightness, freedom of movement, as well as elegance and uniqueness. All these characteristics let the fabrics do the work, interpreting a versatile wardrobe that can shift from contemporary everyday wear to moments of glamour, but always giving value with values.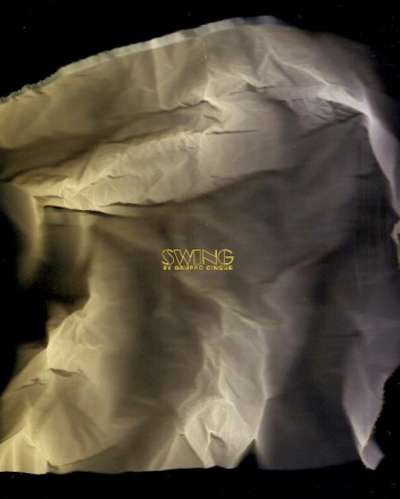 Swing line Spring/Summer 2017

Hot looks for the spring summer '17 season include fashion forward jacquards with two-layer micromembranes in polyamide yarn dye or piece dyed fabrics, or in cotton and cotton-polyamide blends that give you a particularly new, lightweight and voluminous touch.

While always delivering the perfect feel and visual optic, this line's forte is the luminosity and sheen you get from the particular fibre selection. All of these dynamic looks are unique and very appropriate for creating sporty, fashionable and metropolitan looks with great performance in wind and rain resistance, and can also be heatwelded and laser-cut. There are cotton doubles and double fabrics with ultra-light microfibres producing three-layers but still maintaining a super-light weight and aesthetic. The search for comfort has now also produced elastic and feather light fabrics in weft and warp that ensure perfect wearability and easy maintenance.


Hits: 4284 | Leave a comment