Sonya Rykiel Autumn/Winter 2016 Collection
It begins with the unwavering Sonia Rykiel spirit: vibrant, charming, a touch of sass. The signatures - stripes, knits, rhinestone accents - remain ever-present.
With this latest Sonia by Sonia Rykiel collection, our Rive Gauche muse becomes even more in step with the times. She dresses dynamically, pairing a satin nylon bomber over a daisy printed blouse, while using a staggered striped turtleneck as her go-to layering piece. Her outerwear has high impact, whether faux fur spliced with black knit, or panels of rabbit patched onto a felted wool military coat. Her nylon trench covered in leopard-effect hearts - a motif that repeats throughout the collection - signals graphic cheek.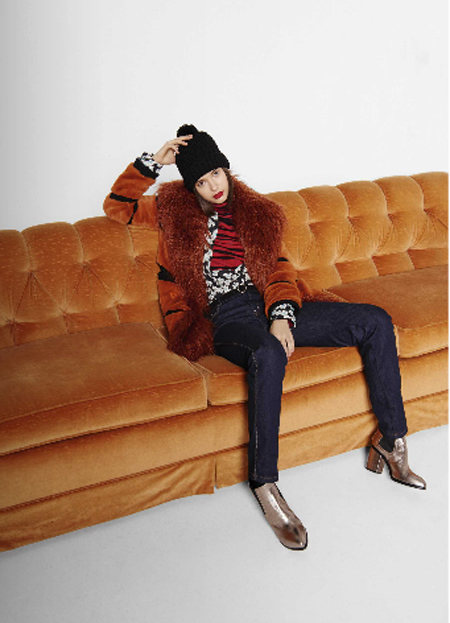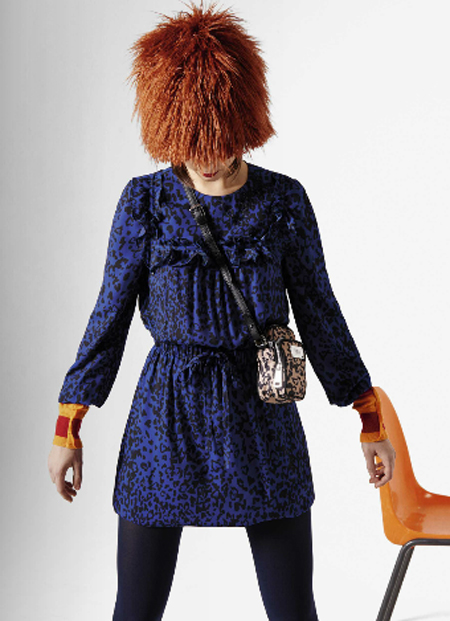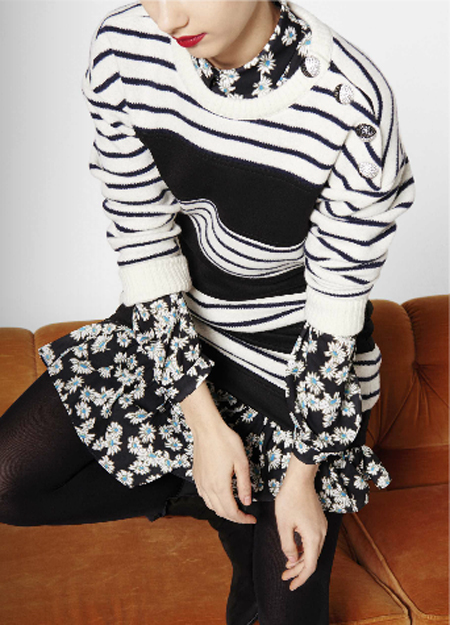 Still, she swears by wearable chic, such that dresses boasting ruffled bibs, lace, or flounced tiers can be styled up or down to become her daily look. As for her denim, a little sparkle goes a long way - from clustered rhinestones and eyelets around jean pockets, to the stones that stud her favorite Sonia by Sonia Rykiel pencil skirt. Domed strass buttons add a finishing touch to her updated mixed marinière-and-jersey sweater dress. Elsewhere, the rhinestone lettering in English and French on a jersey miniskirt or jacket pockets confirms her love for Paris. Forever ever ever.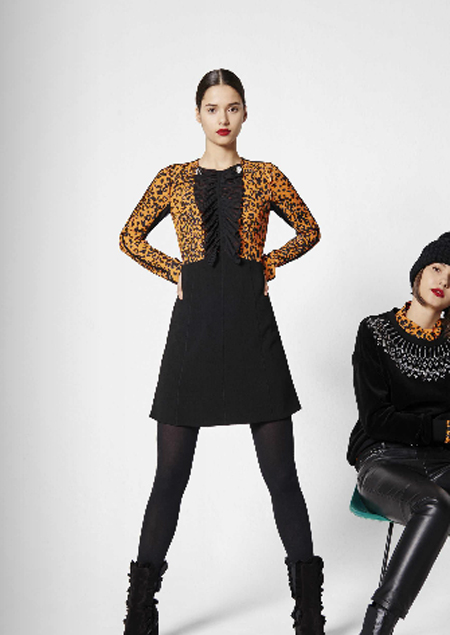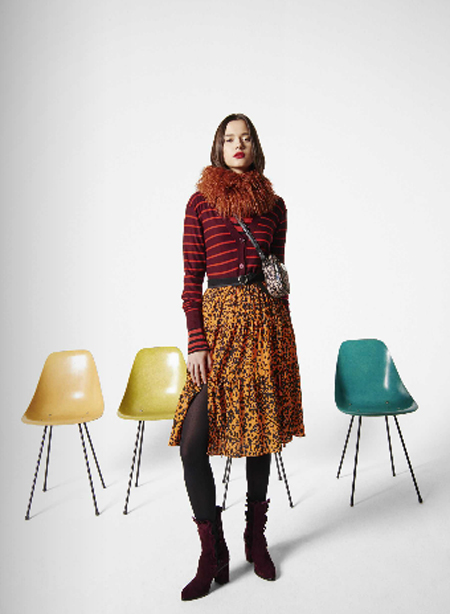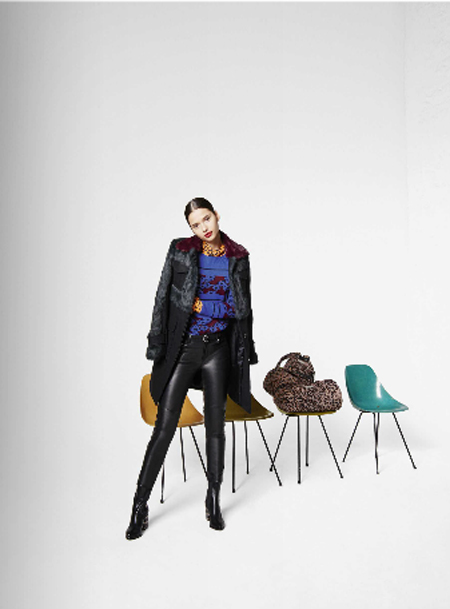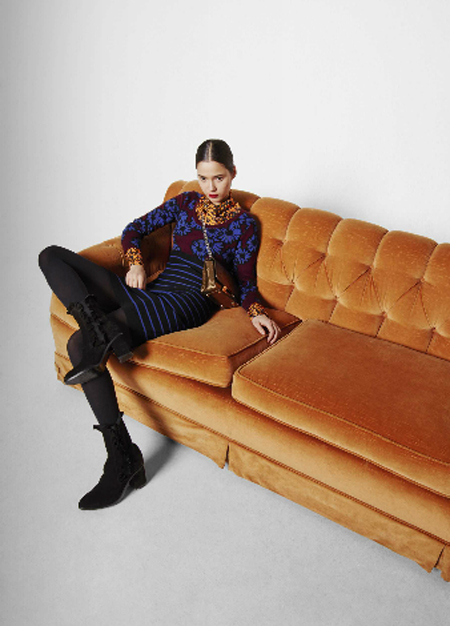 Her palette preferences reflect her prepossessing attitude; she pits forceful lipstick hues against softer clementine and powder, and cuts in cooler shades of cobalt, matcha or mint. She treats brick as her new neutral.
Her attraction to whimsical details extends from head (a shaggy toque) to toe (mid-calf boots fronted with a ruffled ridge). Her statement Sonia by Sonia Rykiel accessories include the Lea, a glammed-up tote bag in latticed leather with a removable nylon pochette, and the Orely bucket bag, packed with urban punch.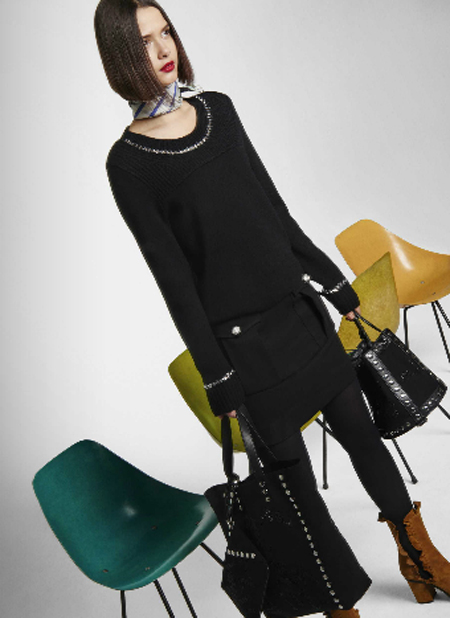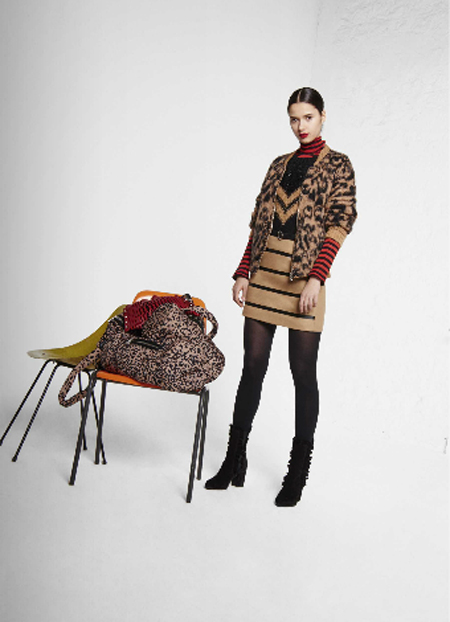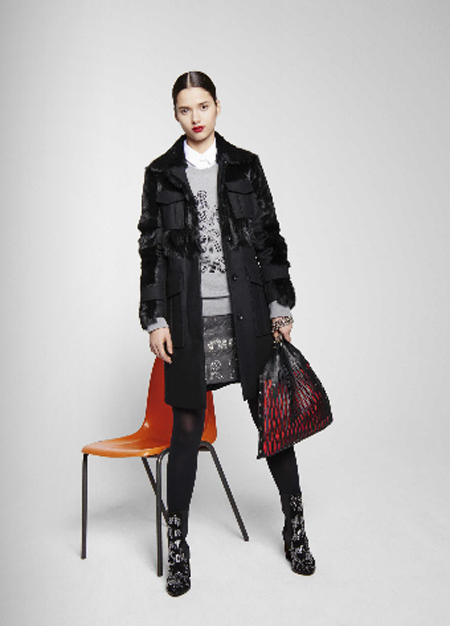 As you can see, Sonia is not a single girl. It is the Bloom Twins, who are captured in these photos by Sonia Sieff, and whose dark pop sound syncs with this assertive collection. Ultimately though, Sonia is anyone who projects a je ne sais quoi allure through her everyday style.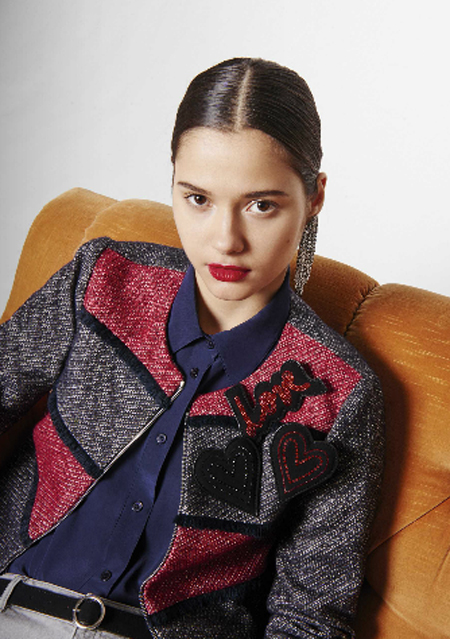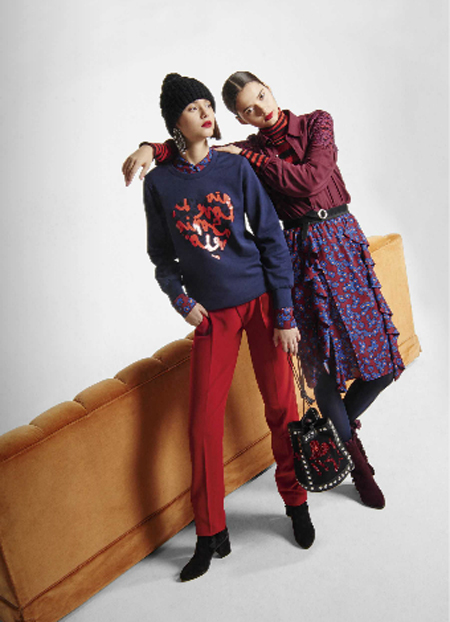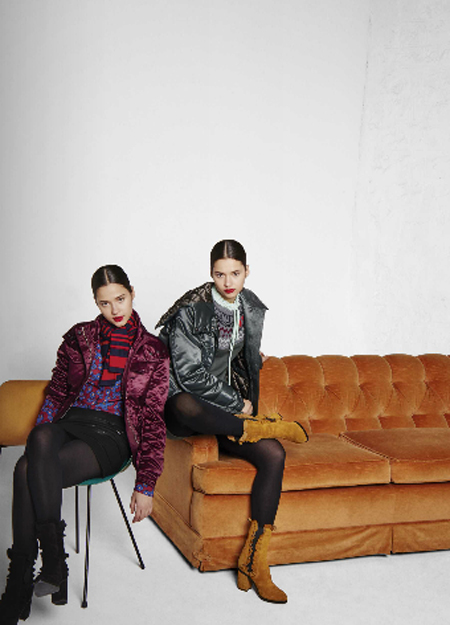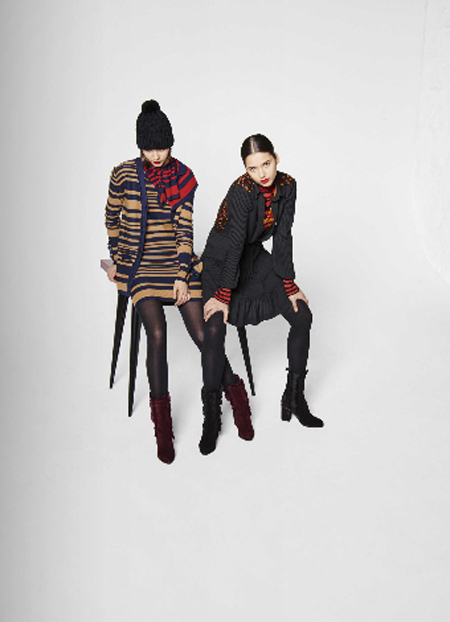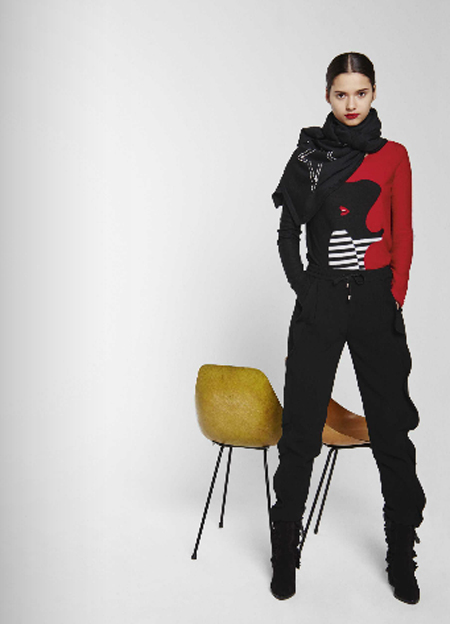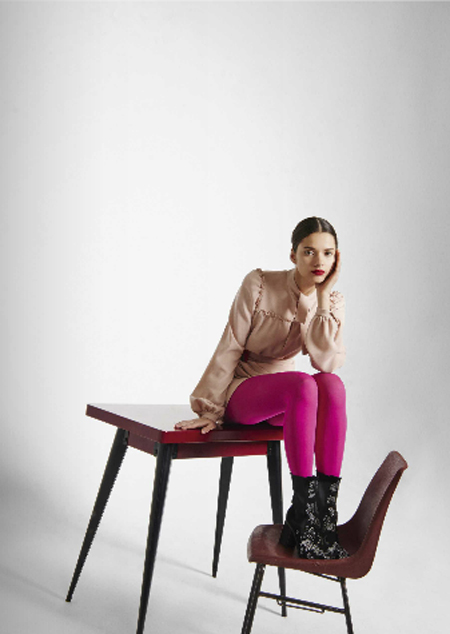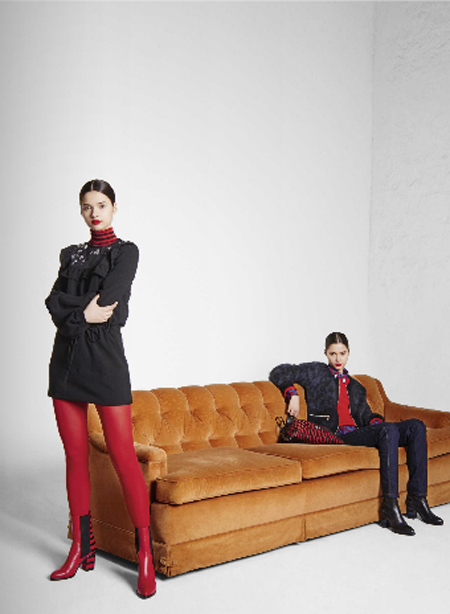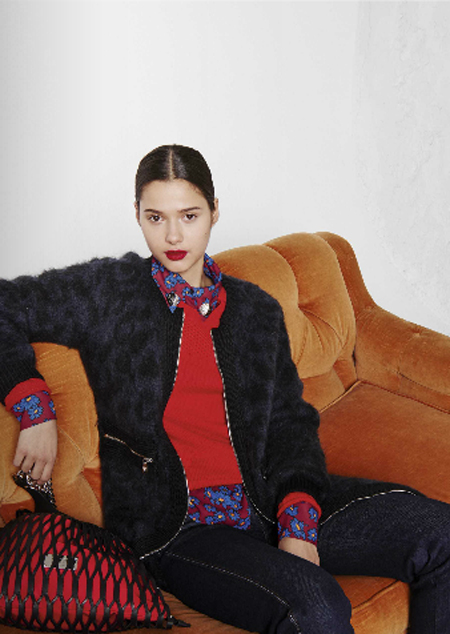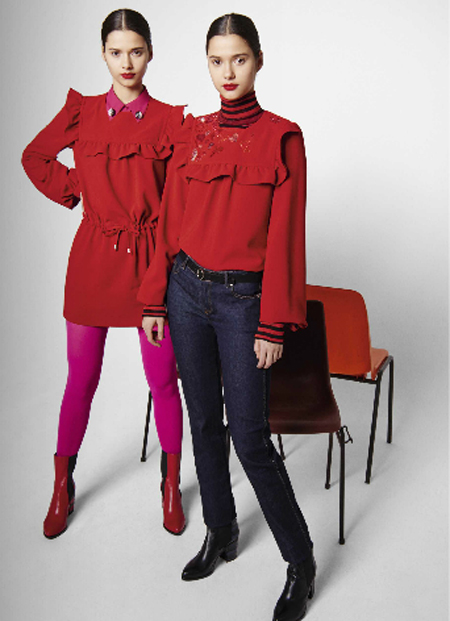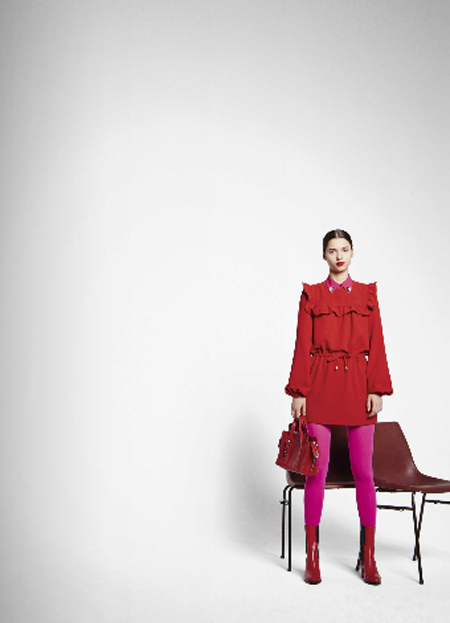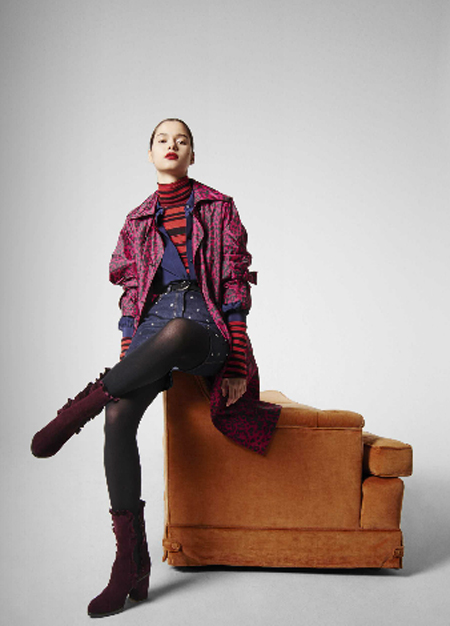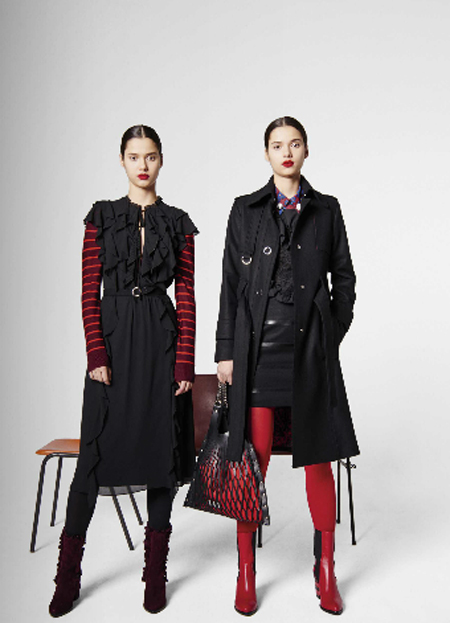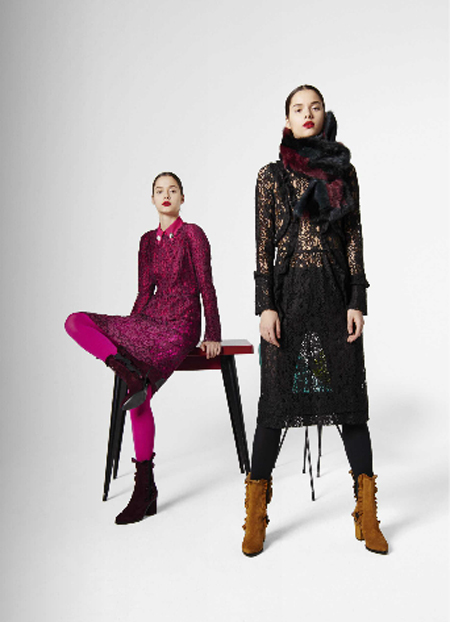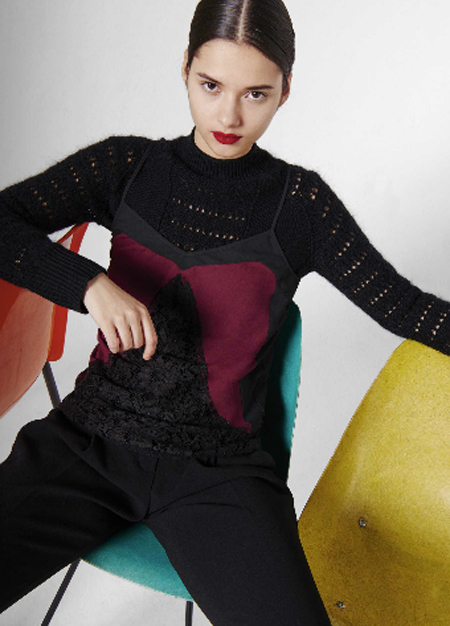 Hits: 4472 | Leave a comment