Libertine presented the manicure trends for Spring/Summer 2017
The Libertine Spring/Summer 2017 collection combined the best of rebellious British punk and Victorian symbology for a rebel cry of irreverence! The Libertine girl is an androgynous retro-futurist who is effortlessly chic-as-hell in shocking high-octane clashes of color and texture.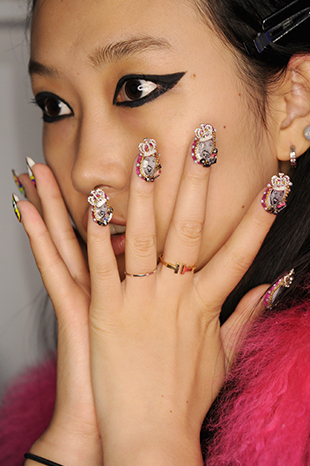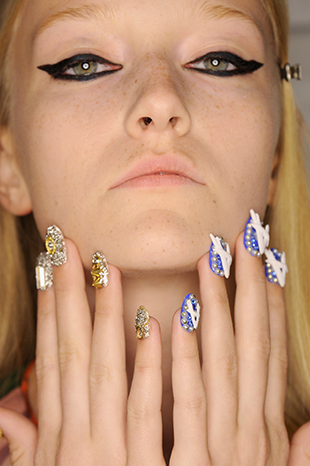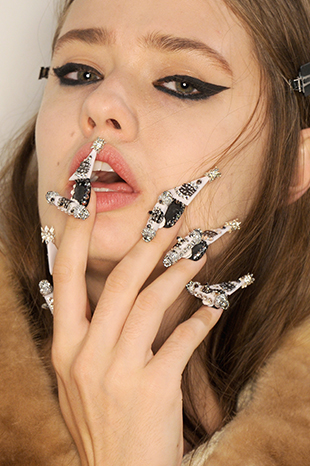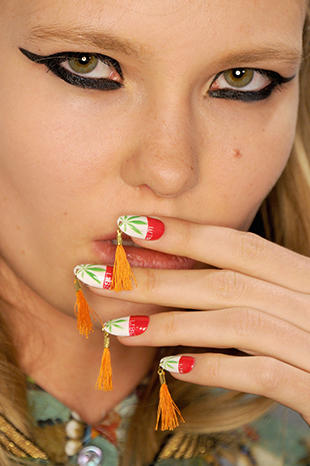 The "DIY" '70s London-girl styling included hand-drawn charcoal eyes; 7 day-old hair parted, slicked and tucked into collars; and NAILS that created the perfect PUNK COLLAGE!! The new way to wear nails now, coined the 'SPILT STYLE Manicure,' is a fusion of disparate elements on each hand. Long gone is the simple accent nail. This is the season to go for bold extremes!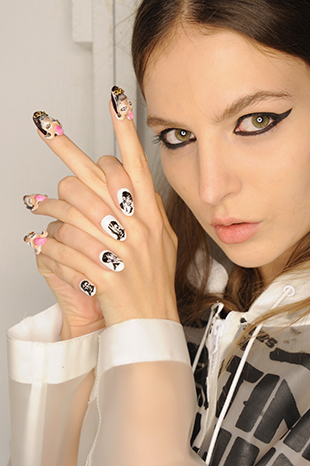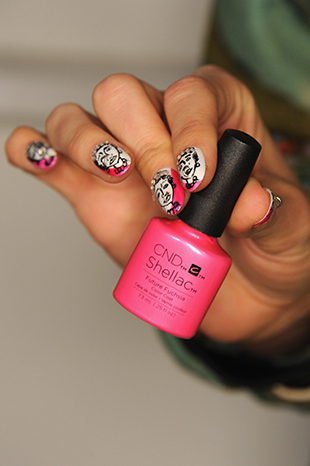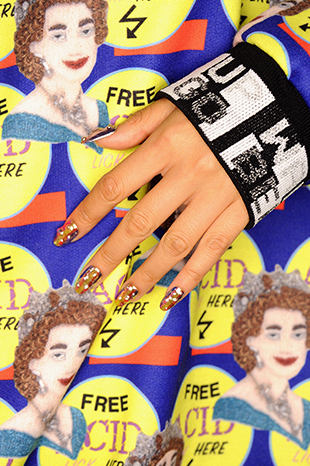 Some of the favorite looks included the 'Flock and Chain' - with shocking hot pink fuzzy pom-poms paired with regal blue sapphires and chains; the 'Flocked and Rocked' grouping with one hand matted in shocking brights and the other piled high with hematite rocks!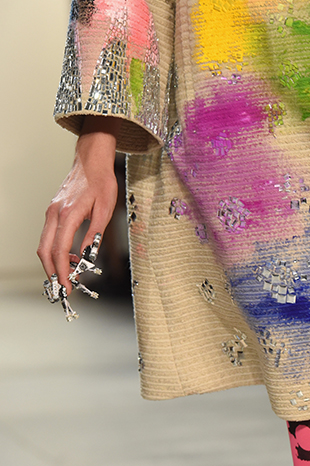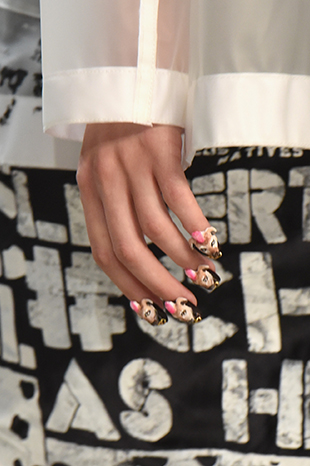 And the hand-painted portrait of the Queen (complete with a nose ring) paired with, what else...a hand-painted marijuana leaf, for a look called the 'Cannabis Queen.' Sculptures, paintings, mosaics and precious hours of artistry went into a landmark event with our favorite innovator of style, Johnson Hartig!! We LOVE Libertine!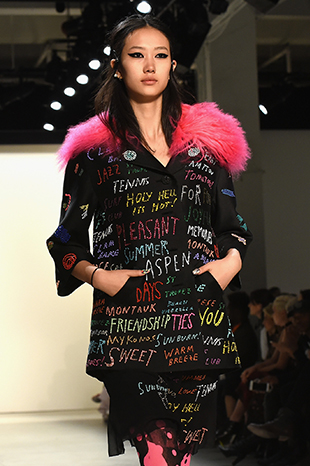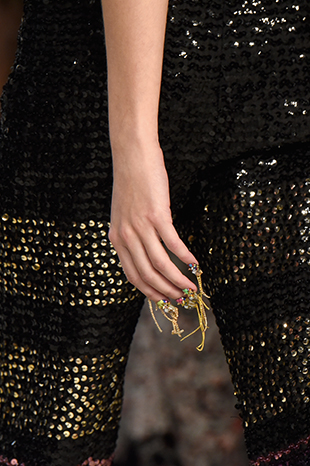 Photos and information: www.cnd.com


Hits: 4223 | Leave a comment