Blossom PREMIERE VISION expands with a wider offer and welcomes the leather industry
Last July, the PREMIERE VISION group inaugurated BLOSSOM PREMIERE VISION, a new biannual trade show dedicated to first collections and designed for creative, luxury and high-end fashion brands. The first edition was a resounding success, winning praise from fashion houses for the relevance and effectiveness of a concept organized to be consistent with the fashion calendar for first collections, and complementary to the PREMIERE VISION PARIS* calendar, which targets main collections.
DECEMBER 2016: AN ENHANCED OFFER NOW INCLUDES TANNERS
For its 2nd edition at the Palais Brongniart in Paris on December 13th and 14th, BLOSSOM PREMIERE VISION is accelerating growth through an enriched offer, with presentations by 31 new companies and 81 talented exhibitors.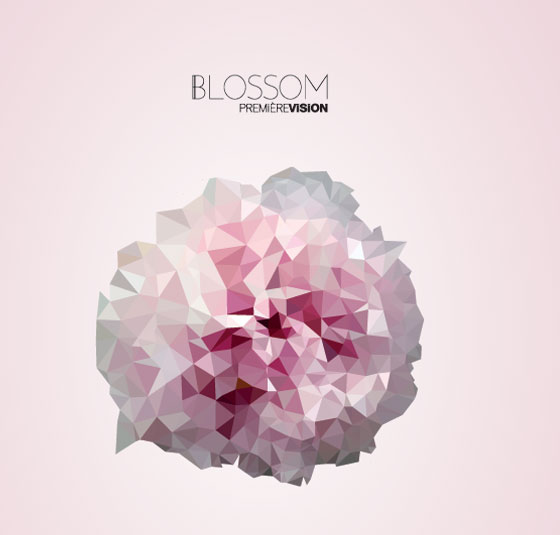 In addition to weavers and accessories manufacturers, the leather industry is making a noteworthy arrival with 13 tanners — a natural extension for the sector that underscores the PREMIERE VISION group's global commitment to the leather industry via transversal exposure across its trade shows.
* PREMIERE VISION PARIS: February 7th – 9th, 2017 – Parc des Expositions de Paris Nord Villepinte 81 WEAVERS, TANNERS AND ACCESSORIES MANUFACTURERS

In keeping with the values of the PREMIERE VISION group - selectivity, creativity, quality and innovation - BLOSSOM PREMIERE VISION accompanies designers in building first collections.

From new product developments to the latest in fabric innovation and seasonal colour stories, this edition presents collections and creative directions for spring-summer 2018 from:
• 63 weavers (including 16 new exhibitors): Lace makers, embroiderers, creative novelty specialists, jacket and coat weight, shirts and tailoring; knitwear specialists, experts in creative technical and fashion fabric, silk makers, sophisticated print technicians and embellishment specialists;
• 5 accessories manufacturers and component suppliers (including 2 new exhibitors) for fashion, jewellery, and leather goods: Specialists in textile accessories (ribbons) or metallic elements (buttons, buckles, rivets), buttons, zips and labels;
• 13 tanners for the fashion and leather goods markets: calfskin, lambskin, kid leather, exotic leathers, etc.
Loyal suppliers to the biggest fashion and luxury houses, these international manufacturers comes from the most influential countries of production in the industry:
Italy (41), France (23), Japan (8), Spain (2), Portugal (2), Turkey (2), United Kingdom (1), South Korea (1), India (1).

BLOSSOM PREMIERE VISION: FIRST SIGNS OF SPRING-SUMMER 2018
Positioned at the starting line for the fashion season and the group's trade show calendars, BLOSSOM PREMI?RE VISION this season presents the very first inspirations for spring-summer 2018 with an installation featuring PREMIERE VISION colour ranges for fabrics/accessories and leather.

The PREMIERE VISION colour ranges, essential working tools for design teams at fashion brands, are presented here in an exclusive preview for BLOSSOM PREMIERE VISION visitors, ahead of the Paris trade shows PREMI?RE VISION FABRICS, PREMIERE VISION ACCESSORIES and the firstever edition of PREMIERE VISION LEATHER.


Hits: 3876 | Leave a comment