Christian Dior Cruise 2018 collection
The discovery of the Lascaux cave, in 1940, had a profound influence on the artists of the time. For Georges Bataille, it represented the dawn of the human race. The power with which animals are depicted (deer, horses, oxen) takes us back to the infancy of mankind and its relationship to nature, as well as the invention of art. In 1951, Christian Dior appropriated these rock paintings, making a print from them for his Ovale line, a form with allusions to primitive female depictions such as the Willendorf Venus. It is this wild and ancient femininity, linked to the magic of the earth, that guided Maria Grazia Chiuri, Artistic Director of the Dior women's collections, throughout the creation of her first cruise collection for the House.
Thus a feminine representation takes shape, bringing into the present this shamanic intuition, this wild, almost bestial spirit of which Clarissa Pinkola Est?s writes in one of the designer's favorite books: Women Who Run with the Wolves.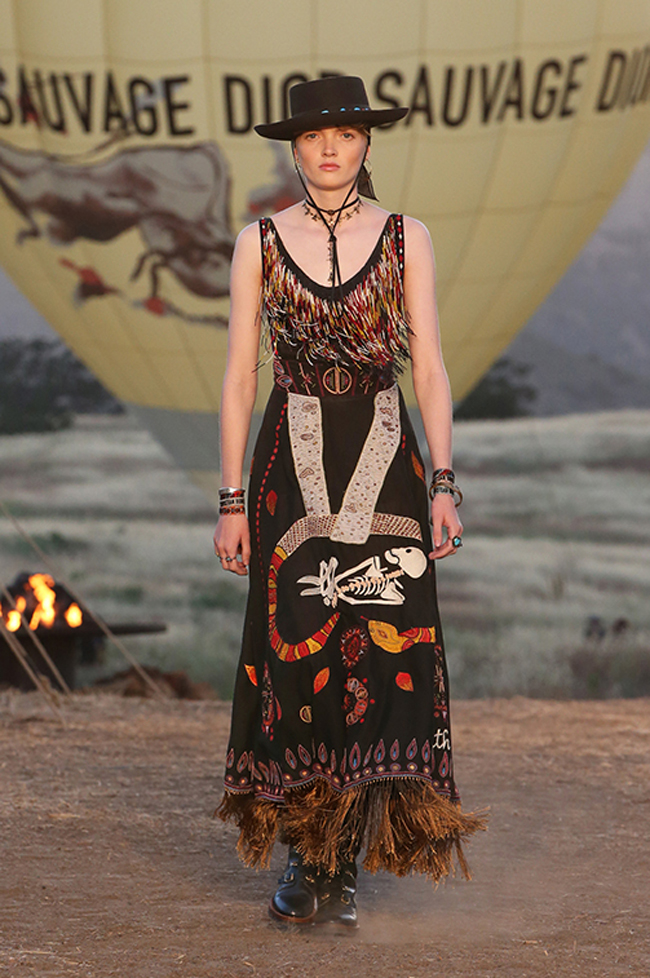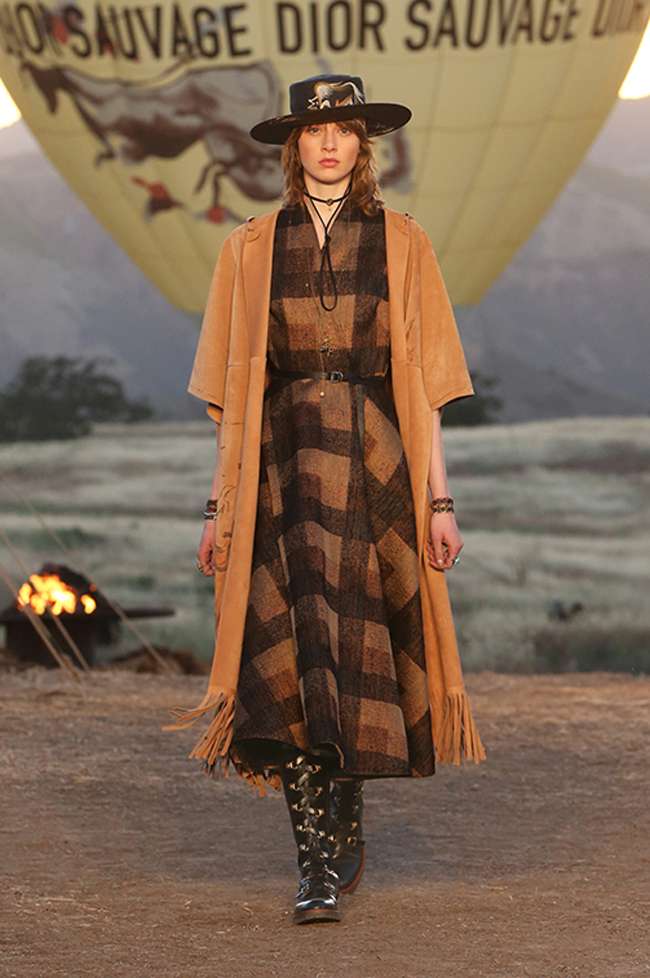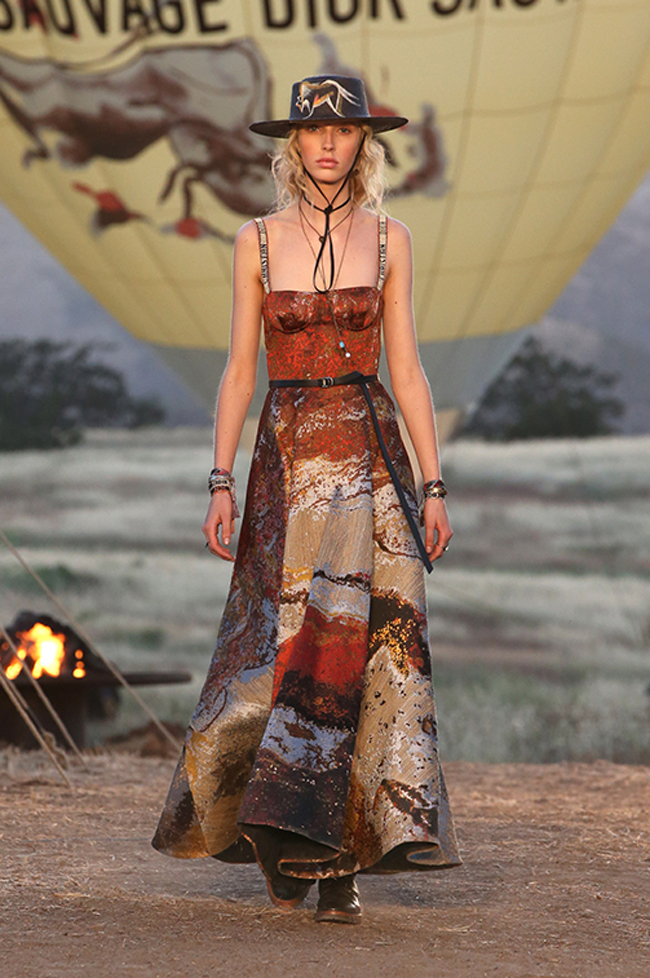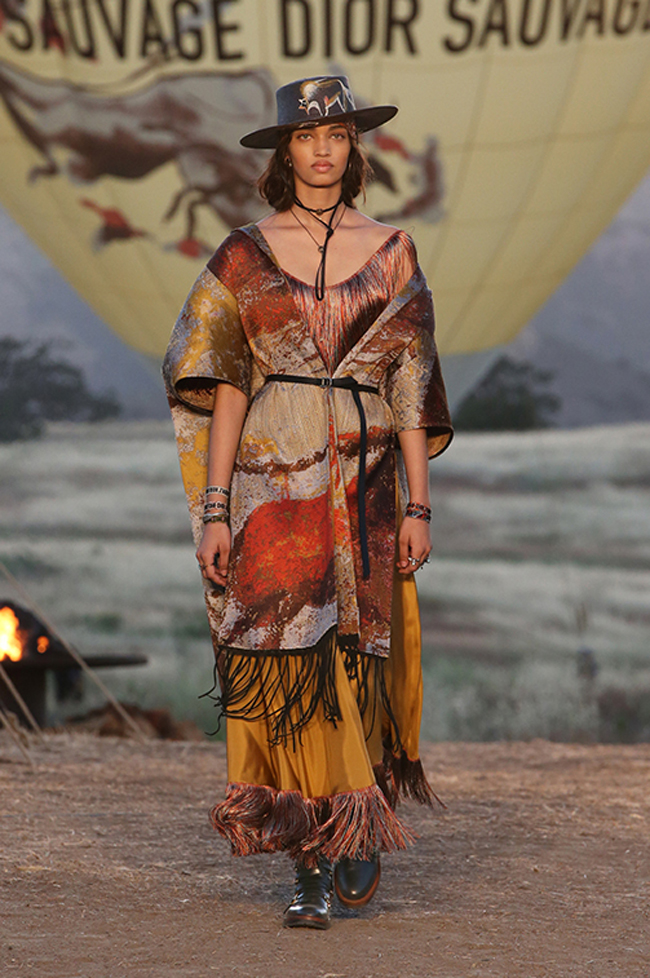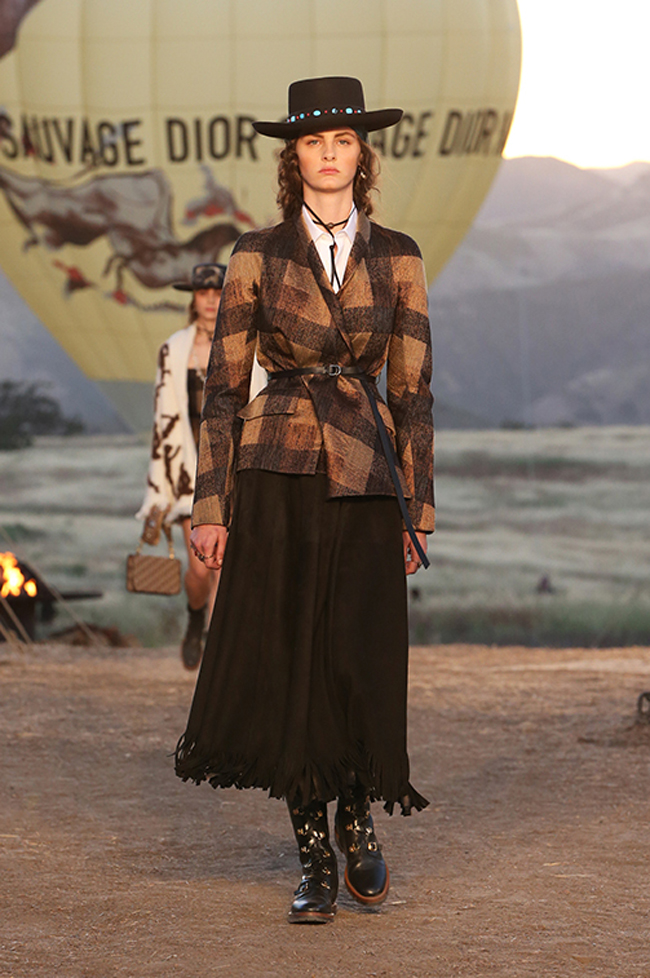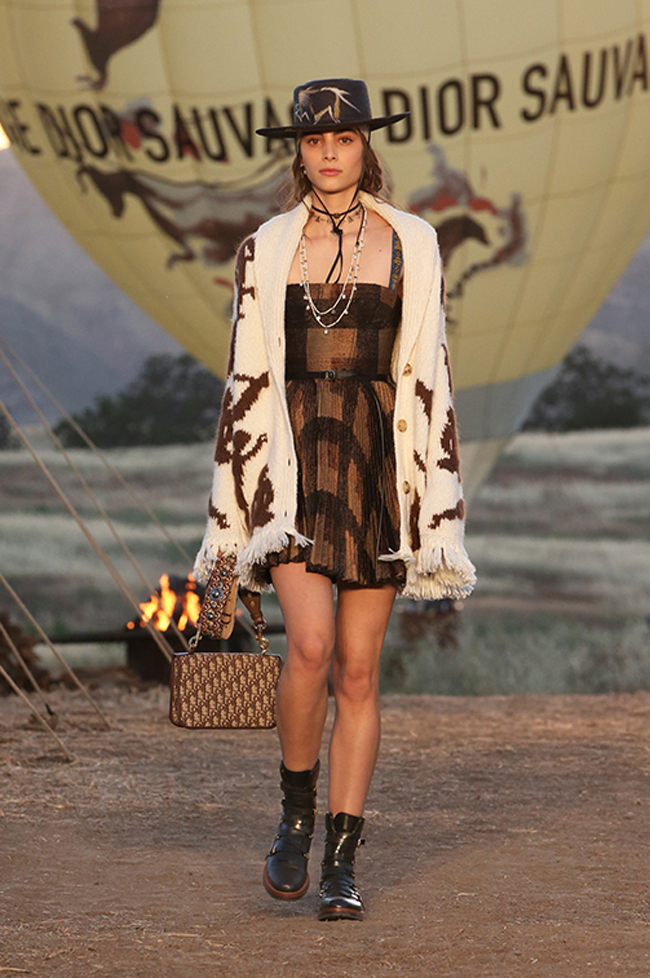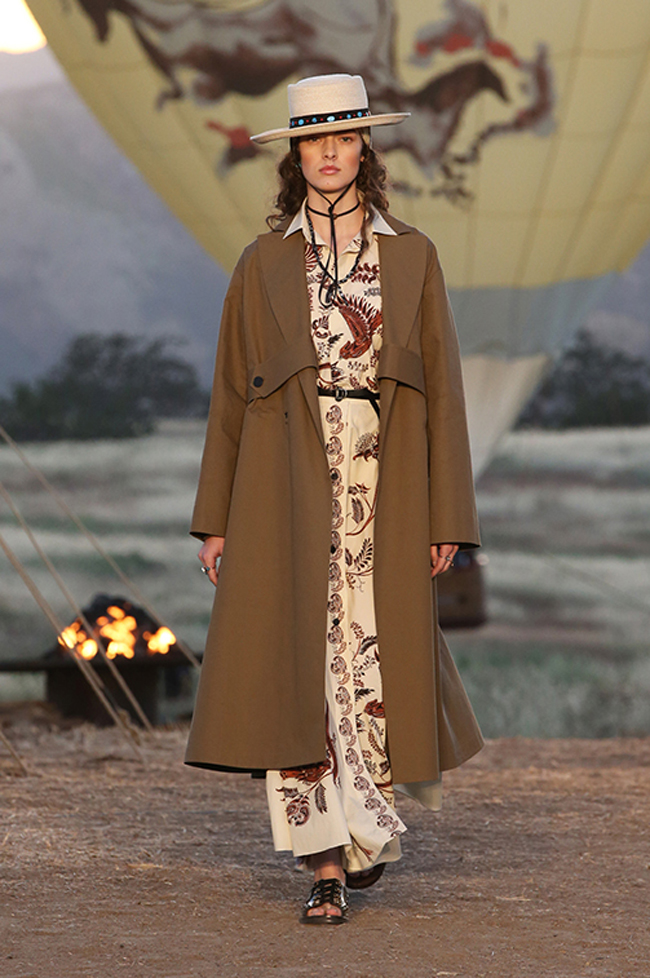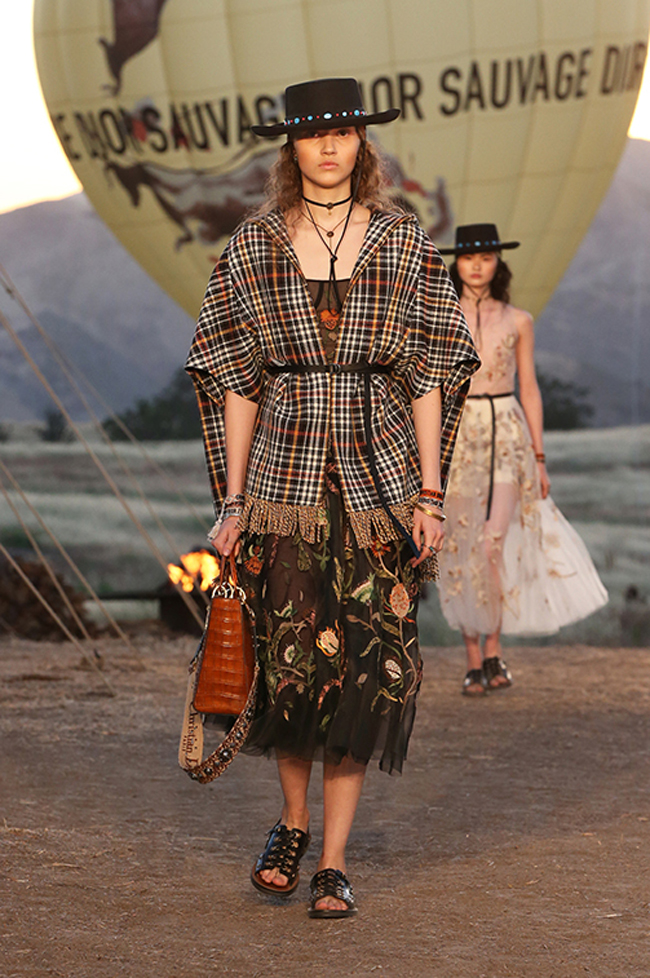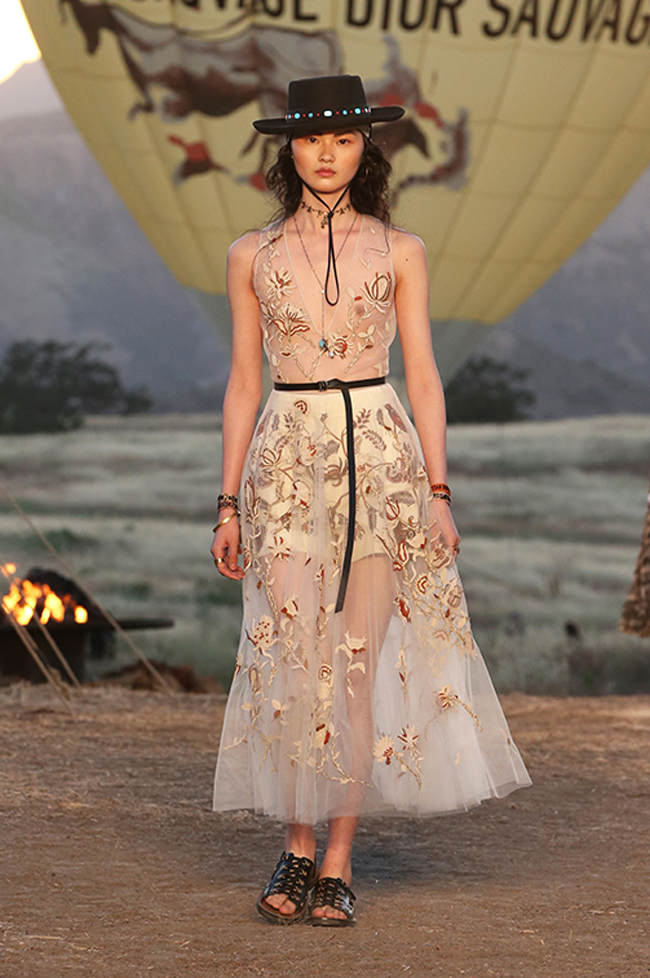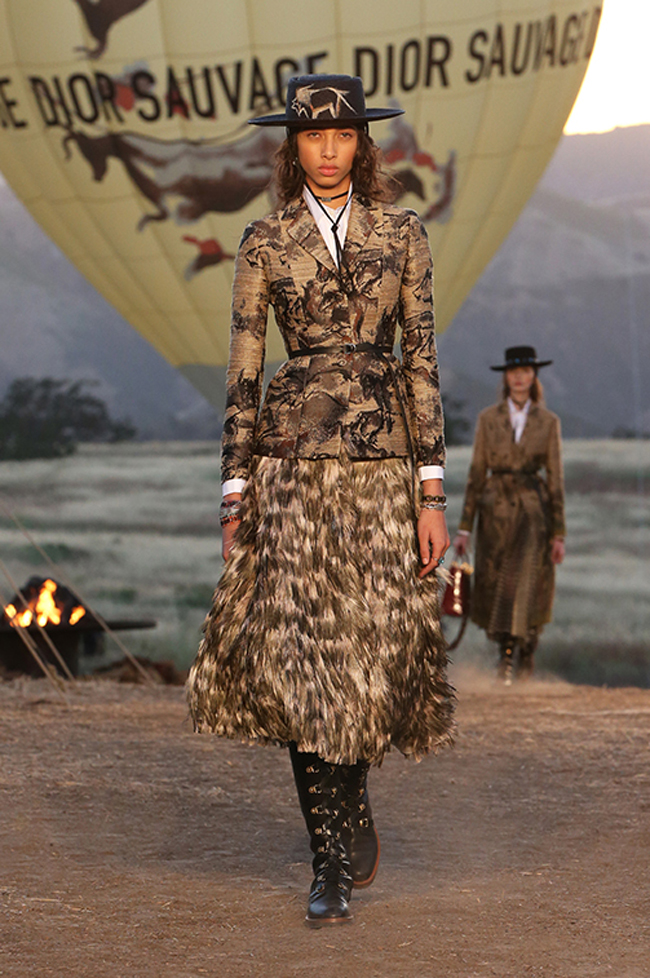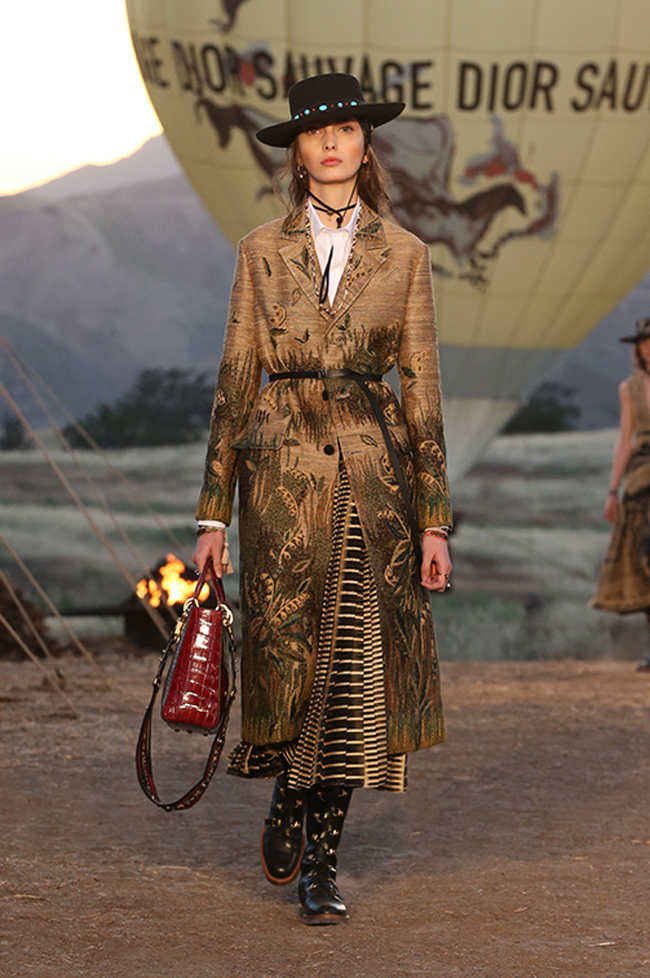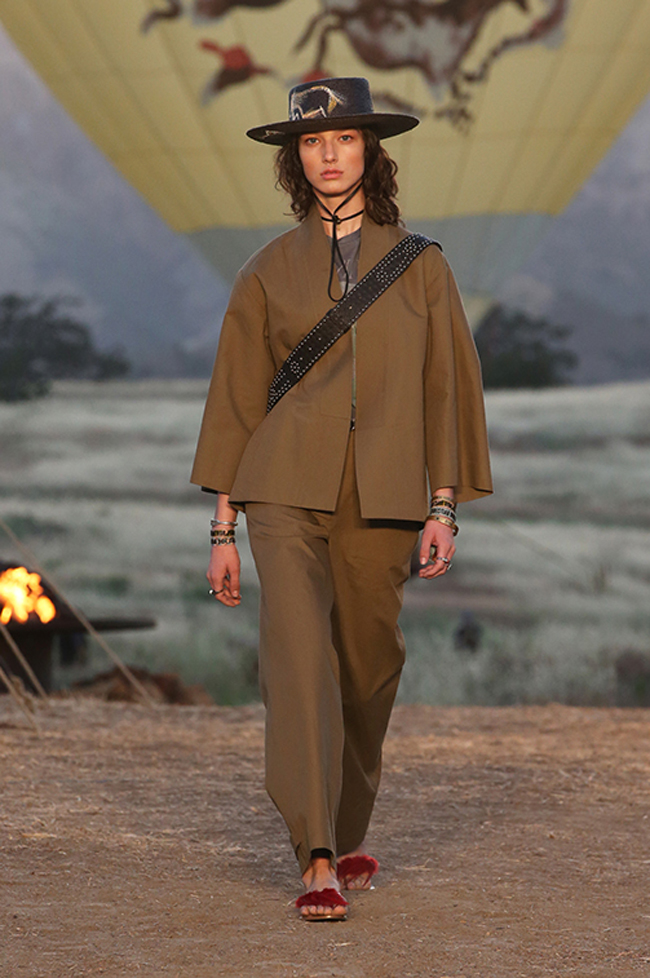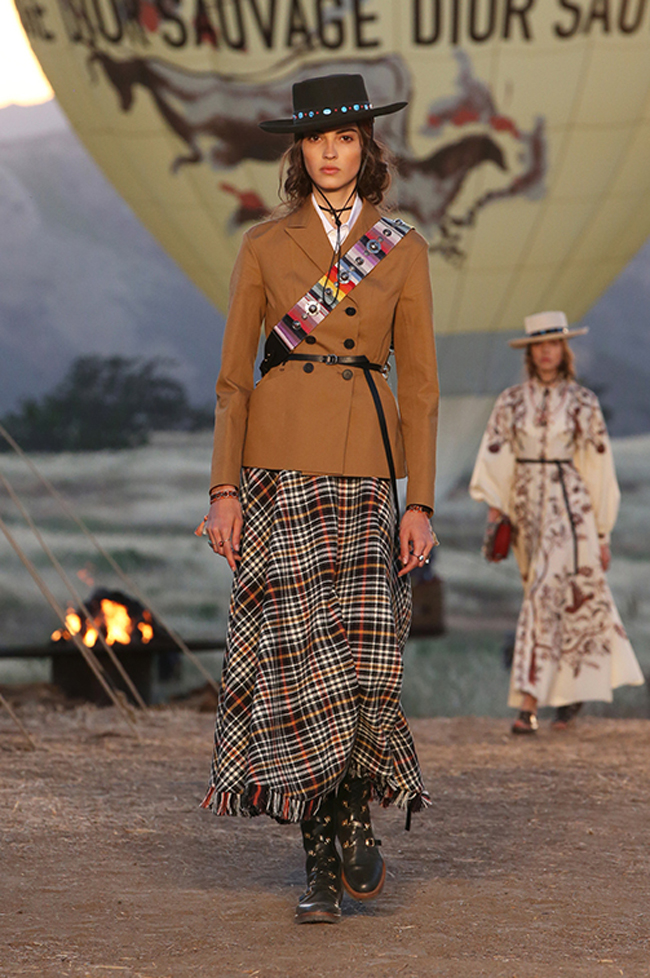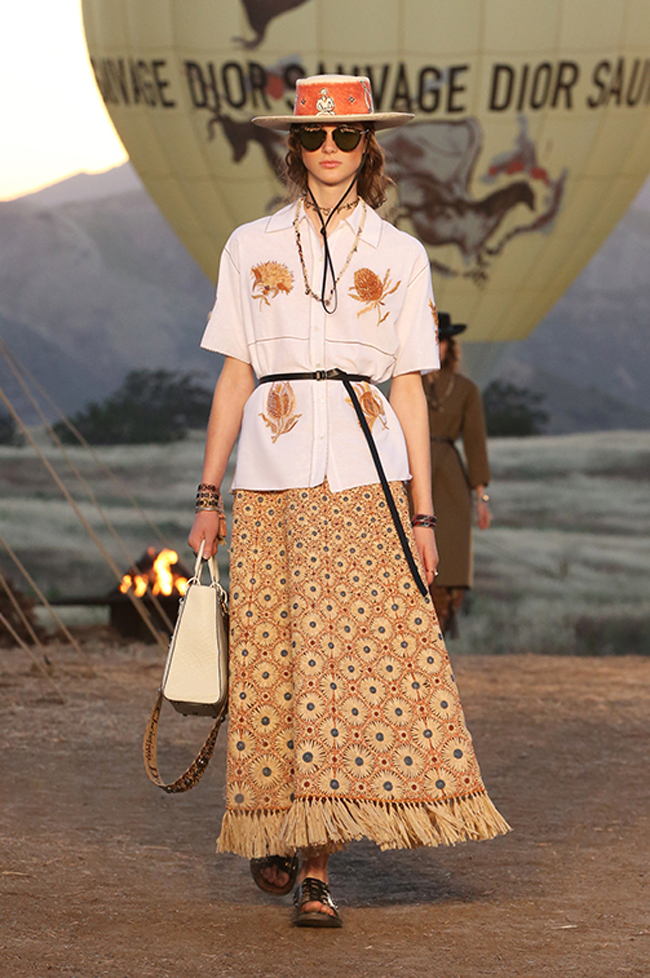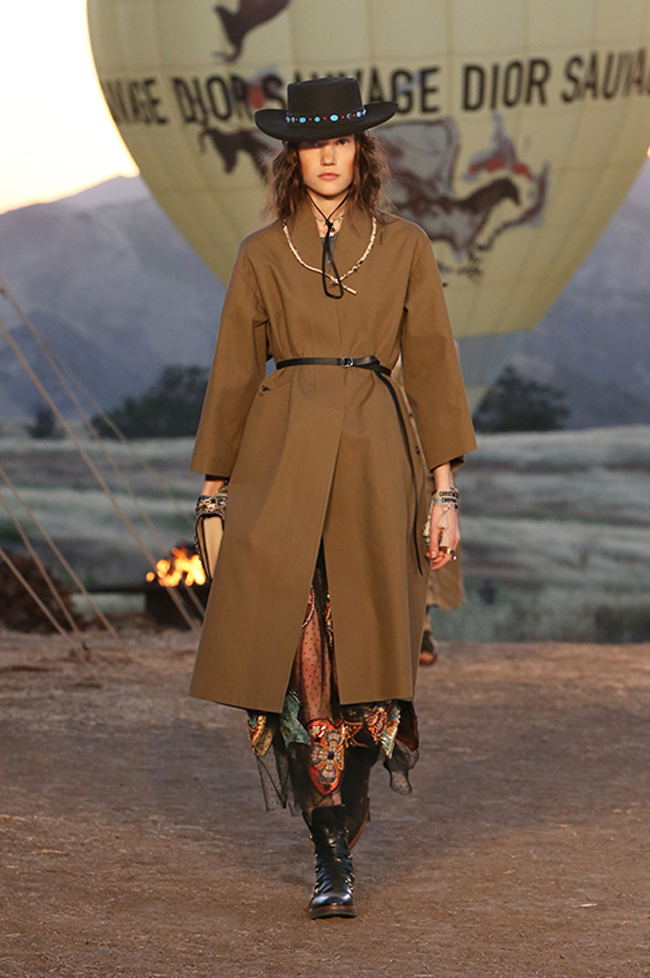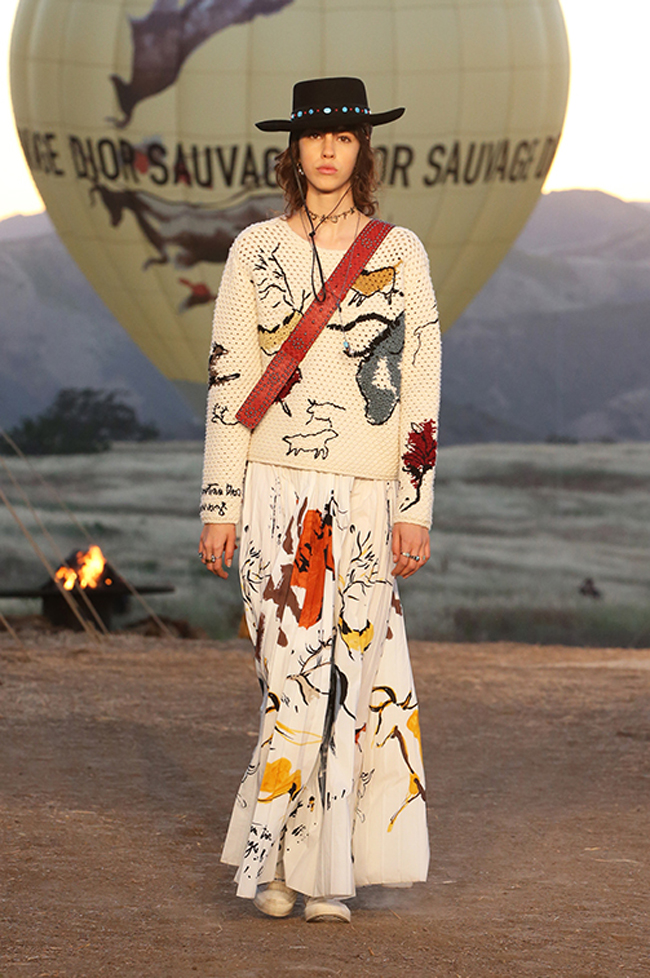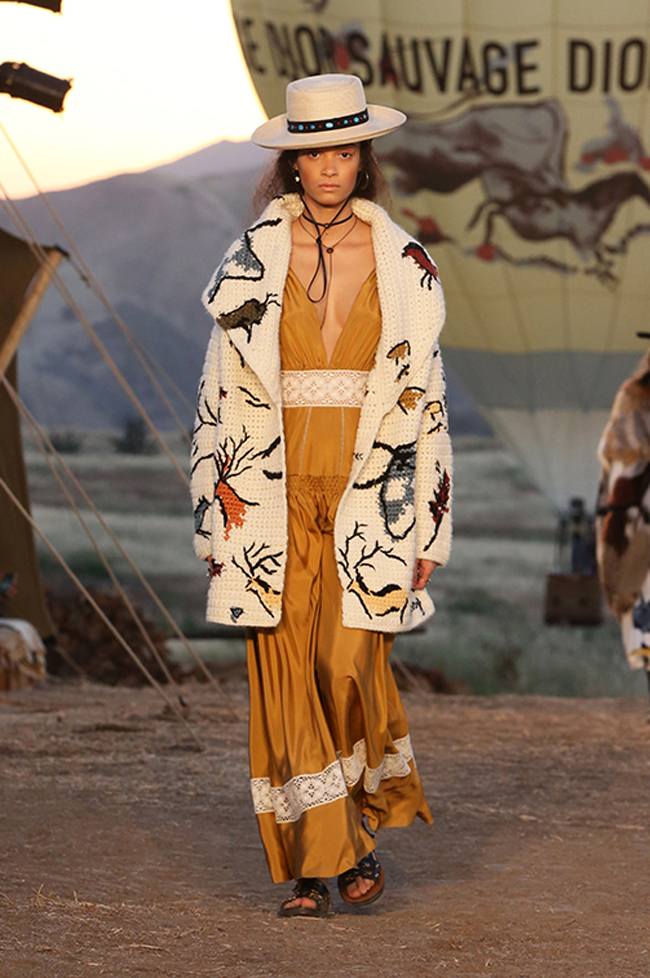 Maria Grazia Chiuri is constantly seeking new ways to embrace and explore the Dior heritage. And it is the prehistoric wolves which emerge from the Lascaux cave to take their place on extraordinary silk jacquards where the ocher, almost gold in color, contrasts with blacks. Female handprints, reinterpretations of the original forms, become magnificent sequined embroideries in earthy shades.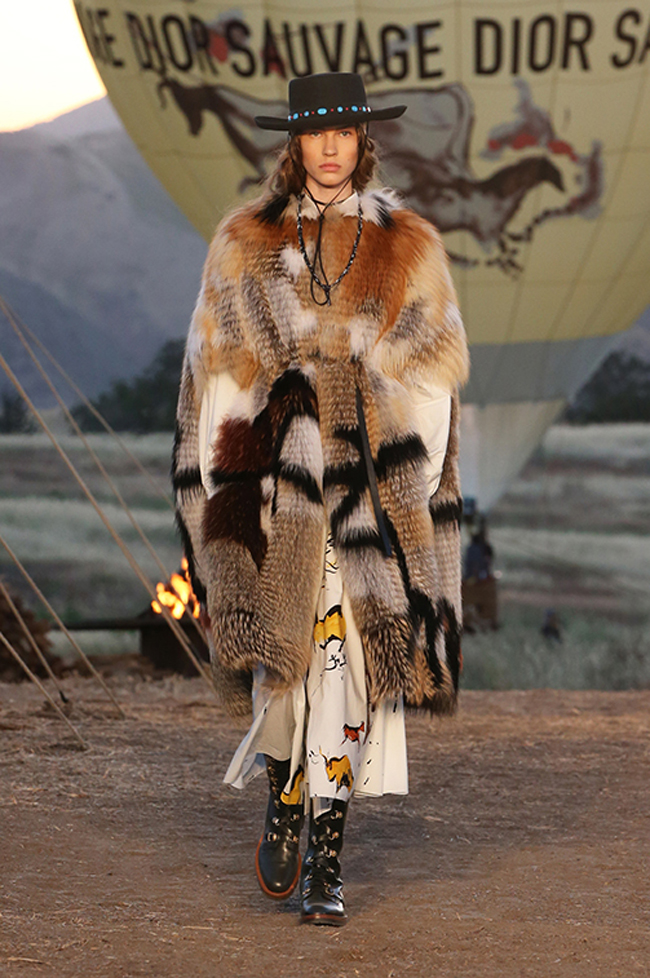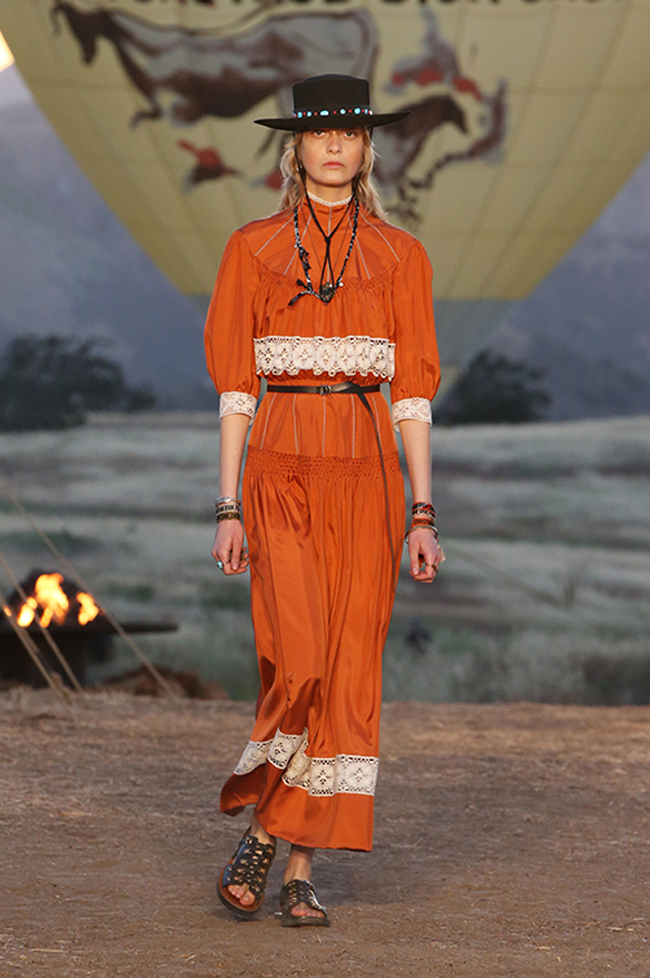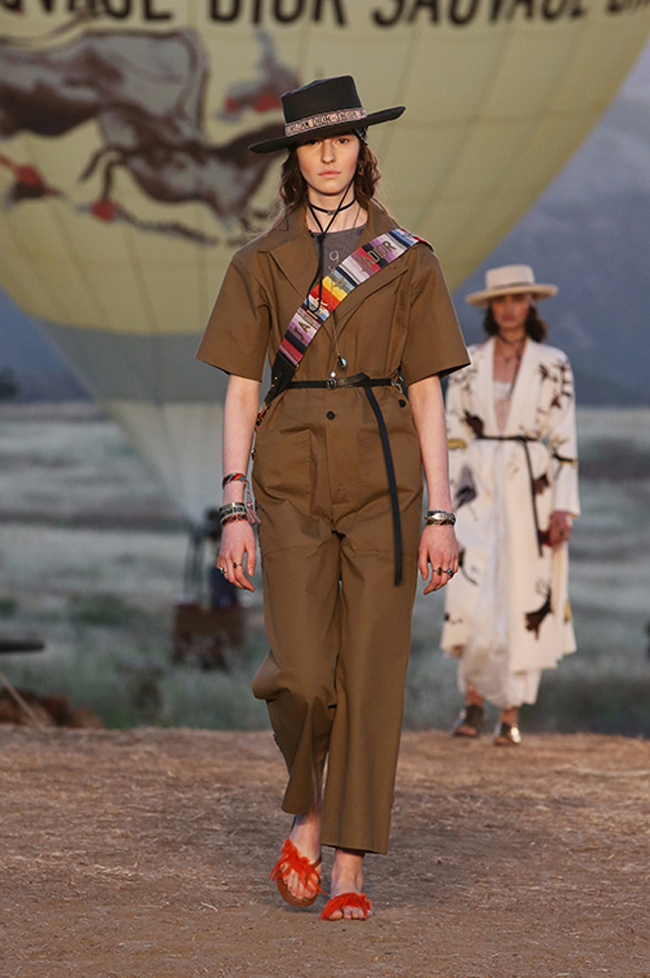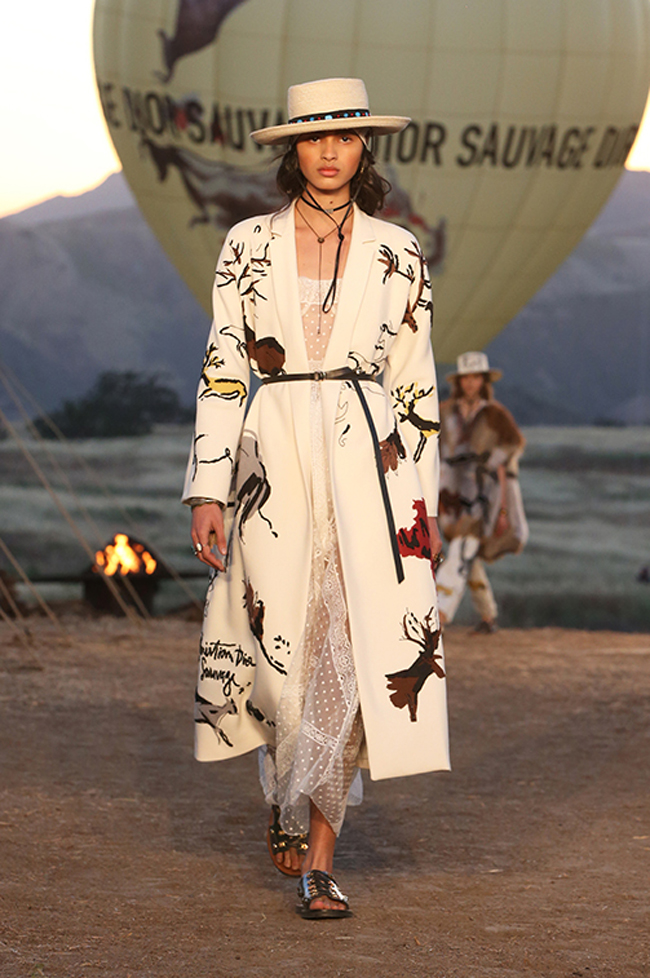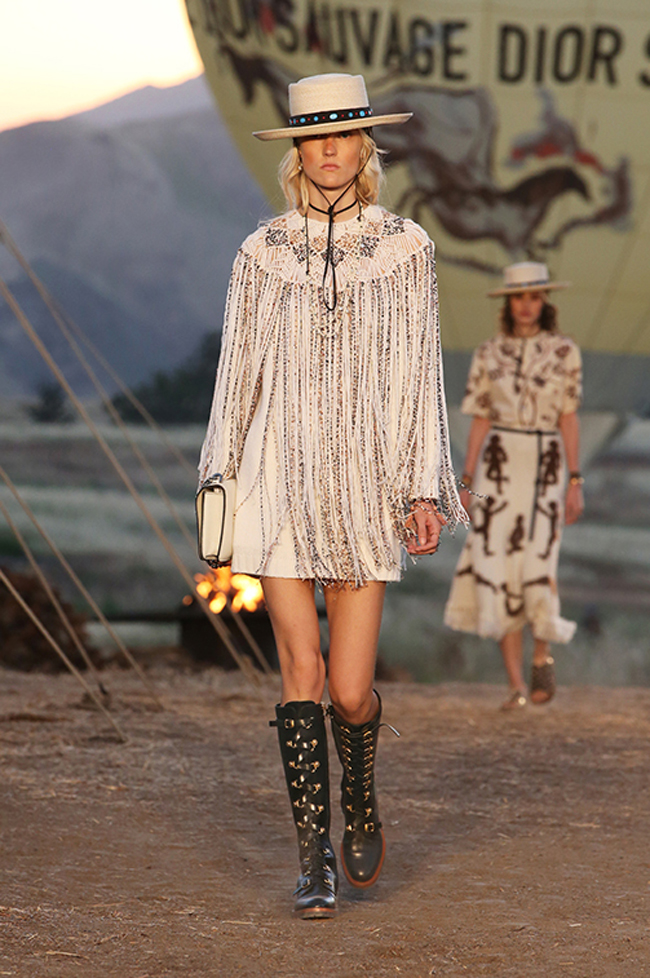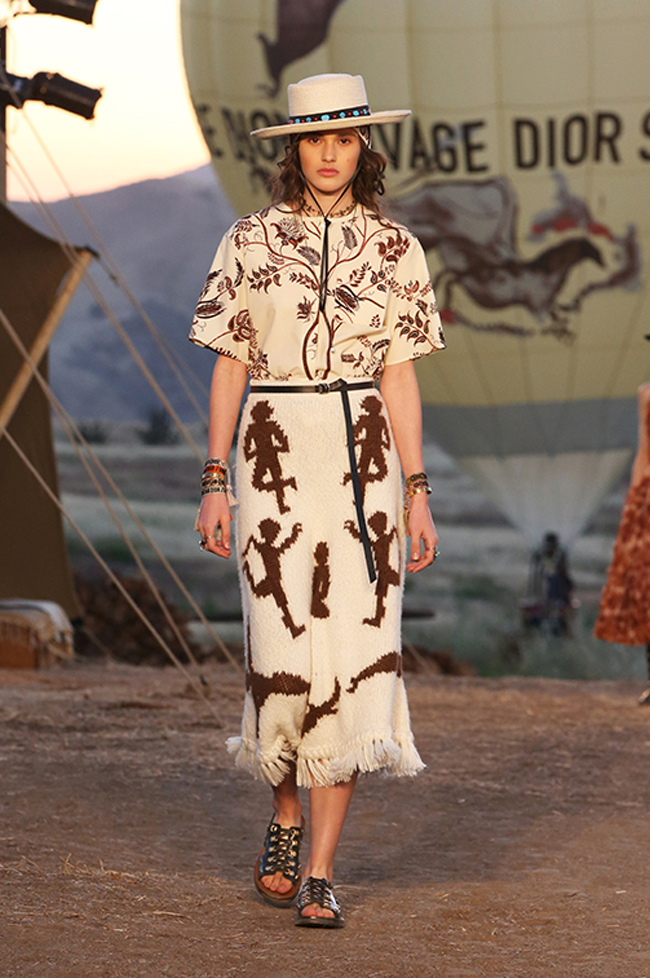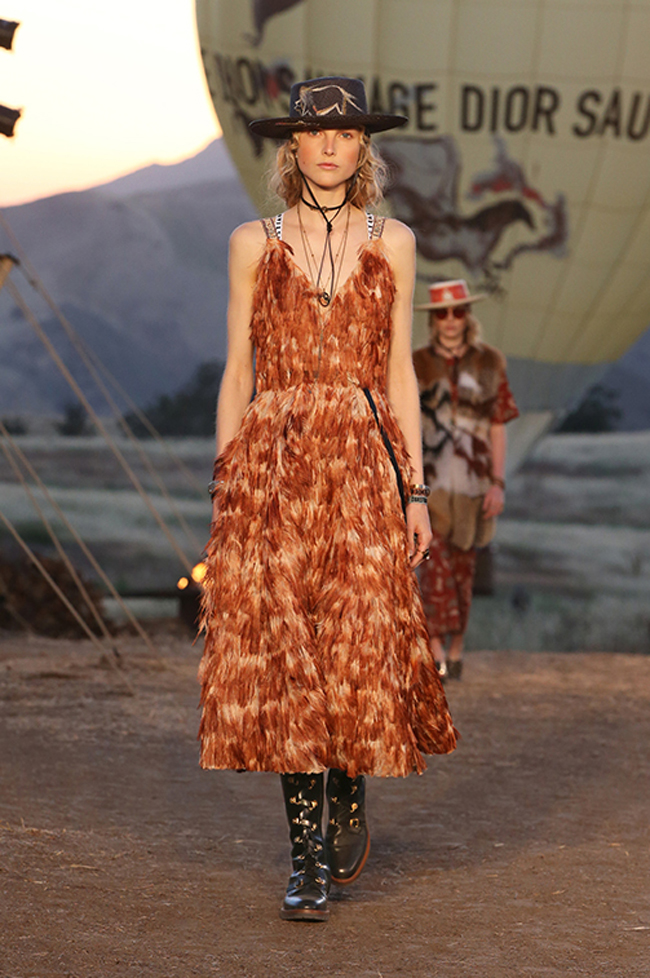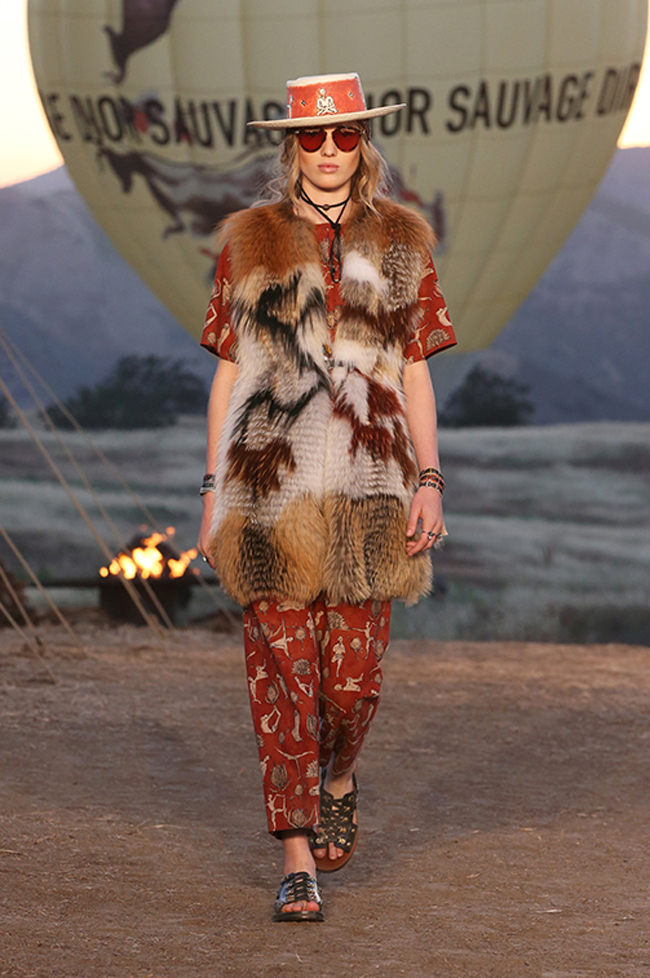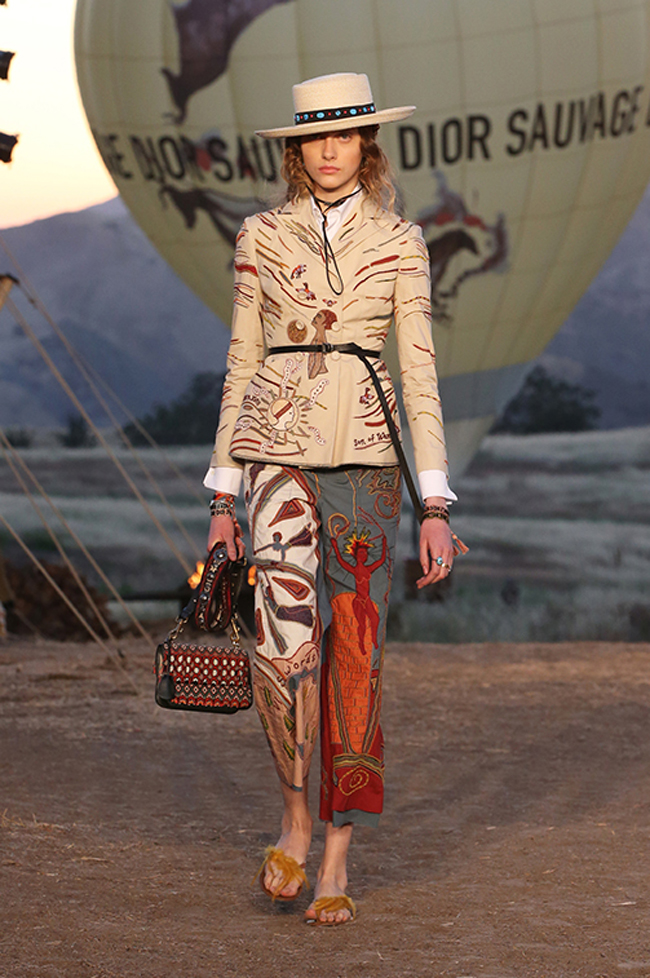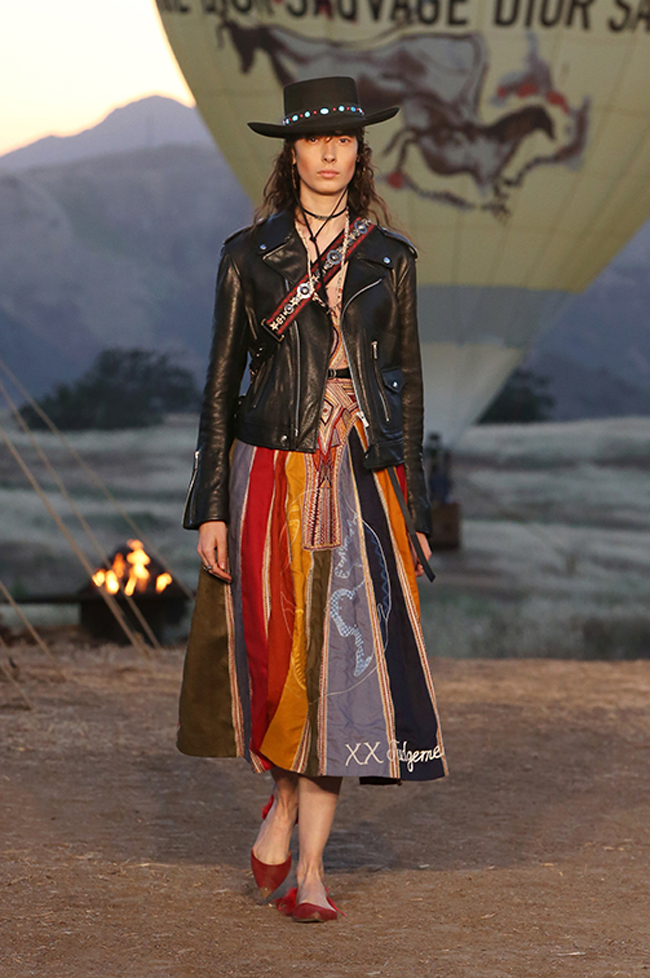 Maria Grazia Chiuri has appropriated the savoir-faire of the Dior ateliers, reinventing it to tell her story in ideal forms. A story that alters proportions and lengths to correspond to the contemporary landscape, in which sport mixes with haute couture, where tradition becomes ornamental abstraction and where materials see their status changed.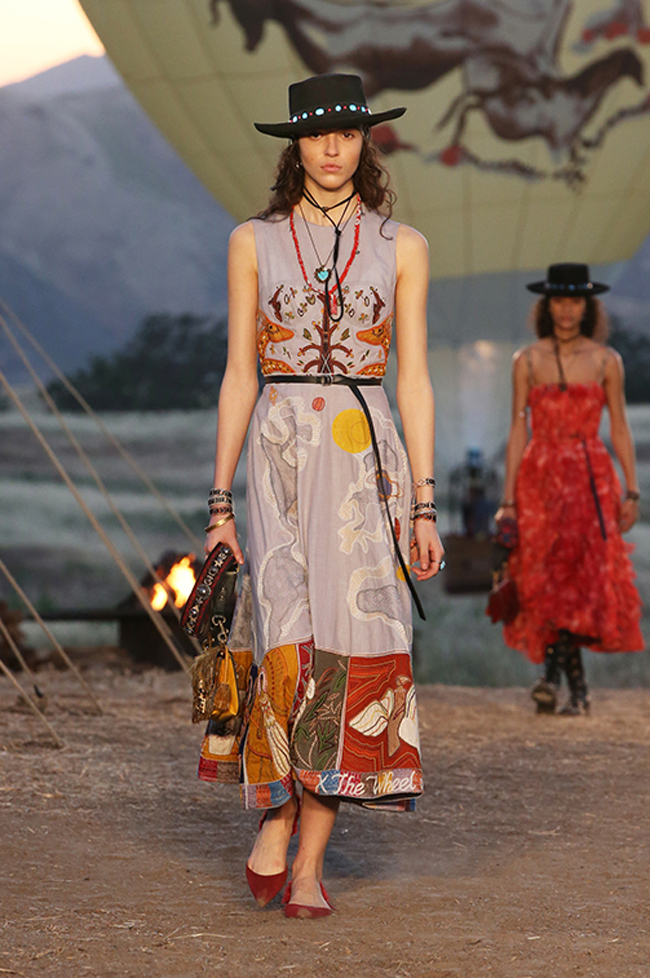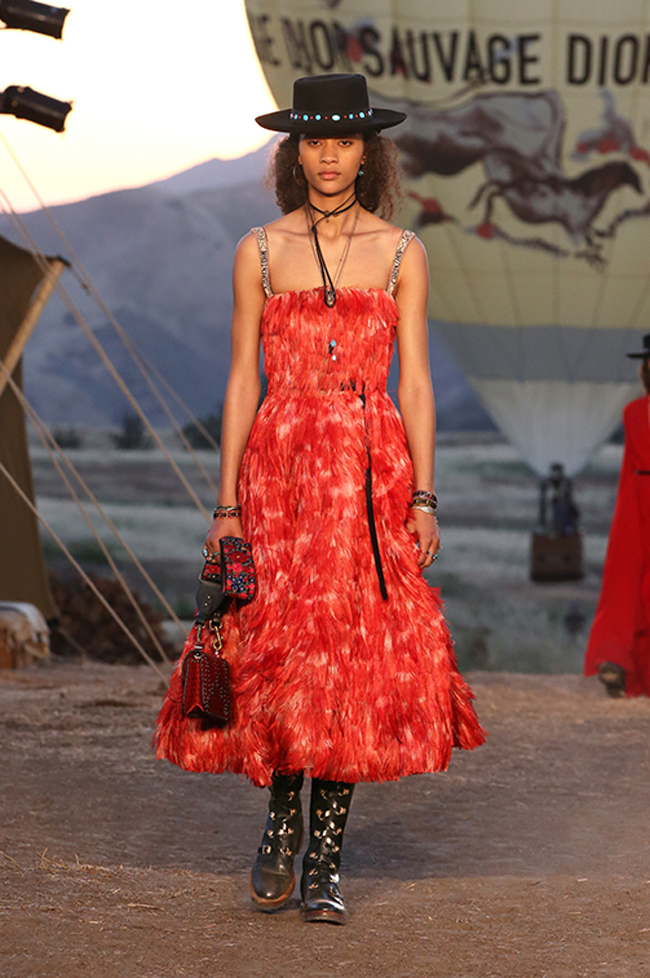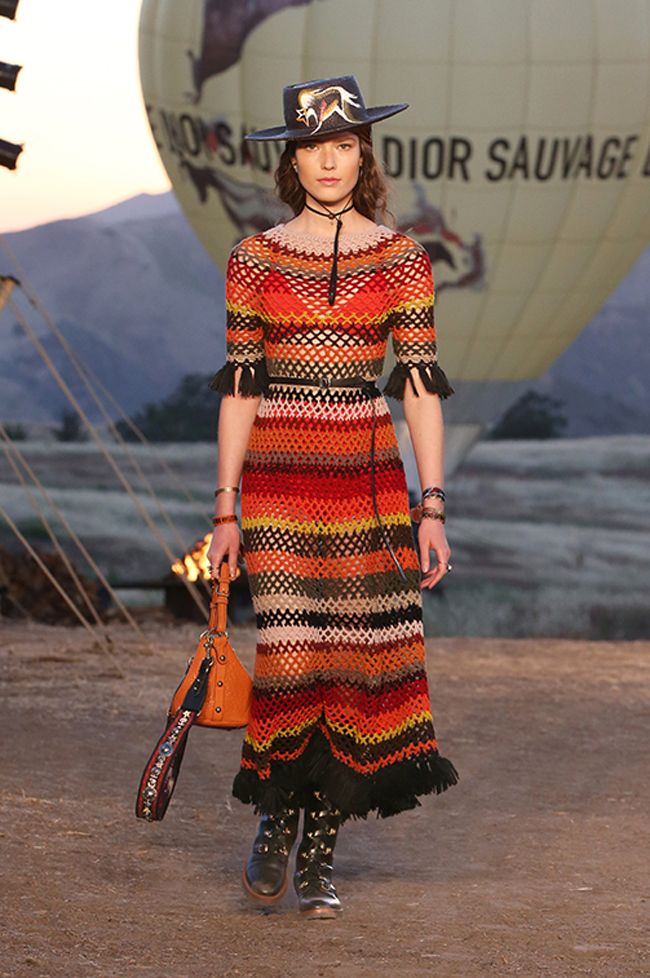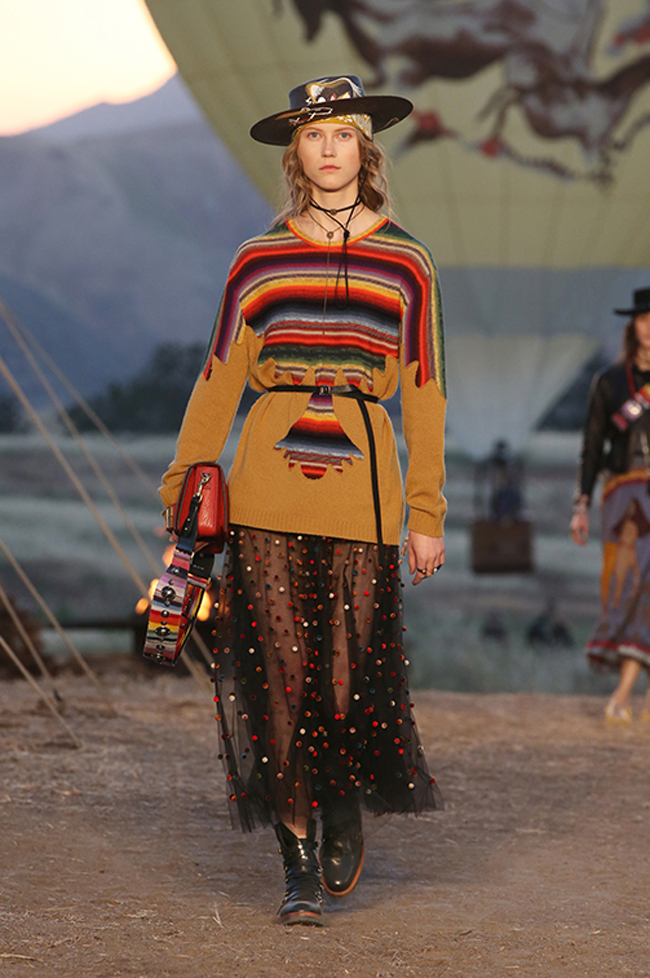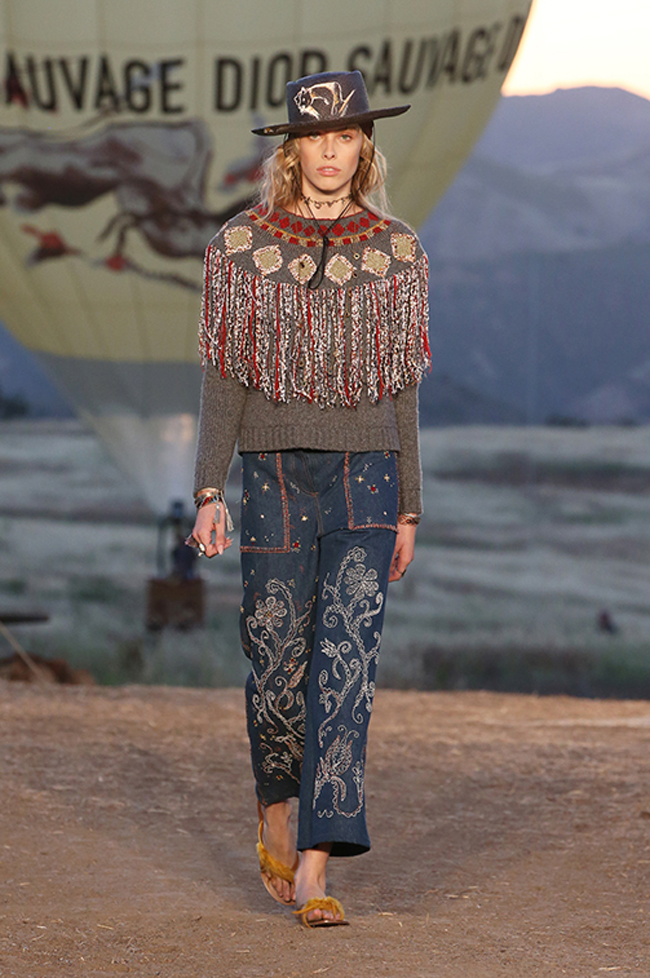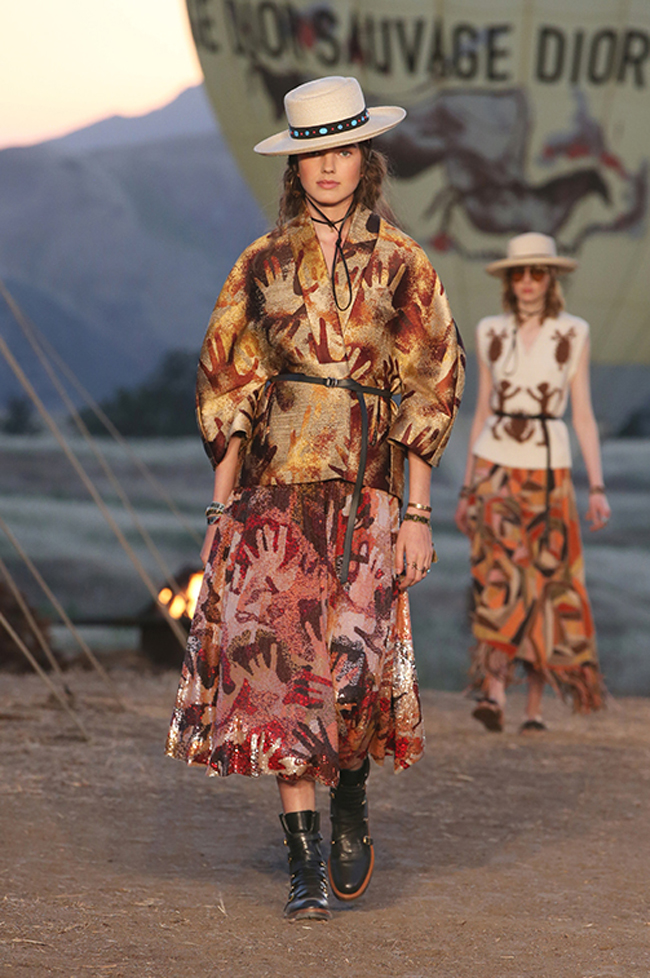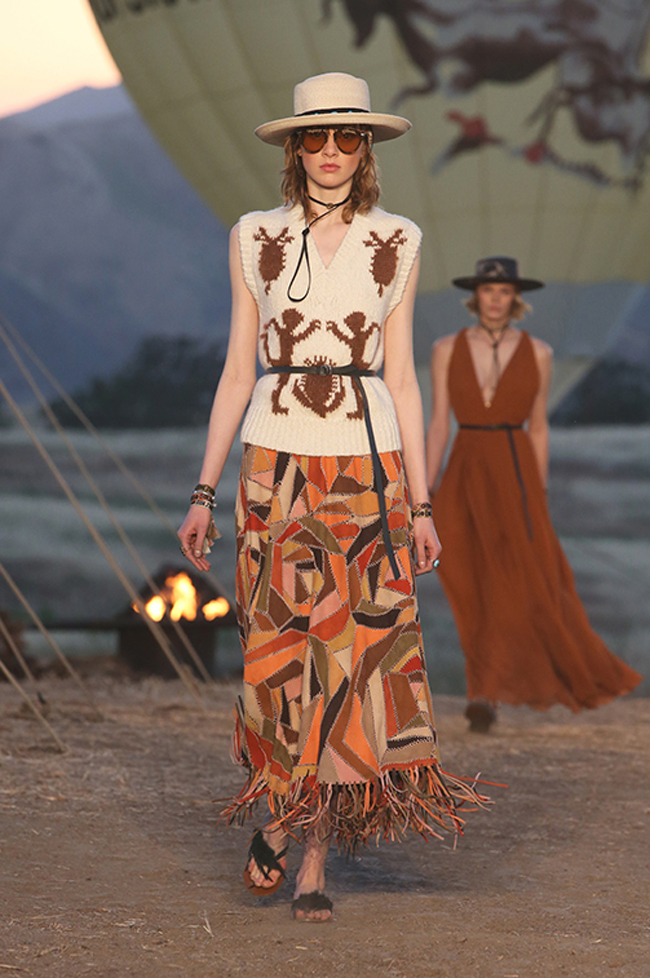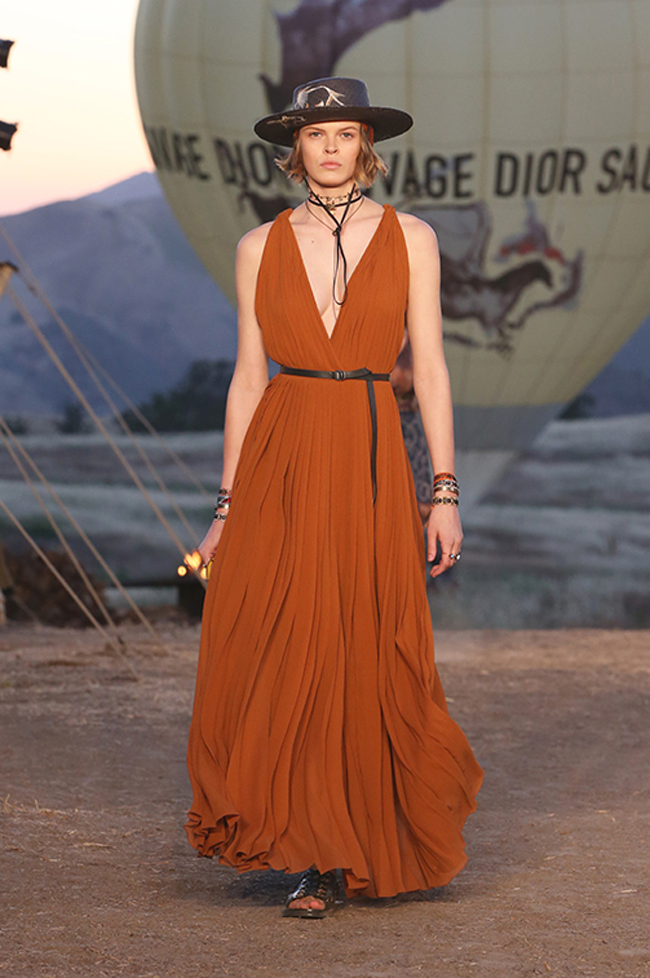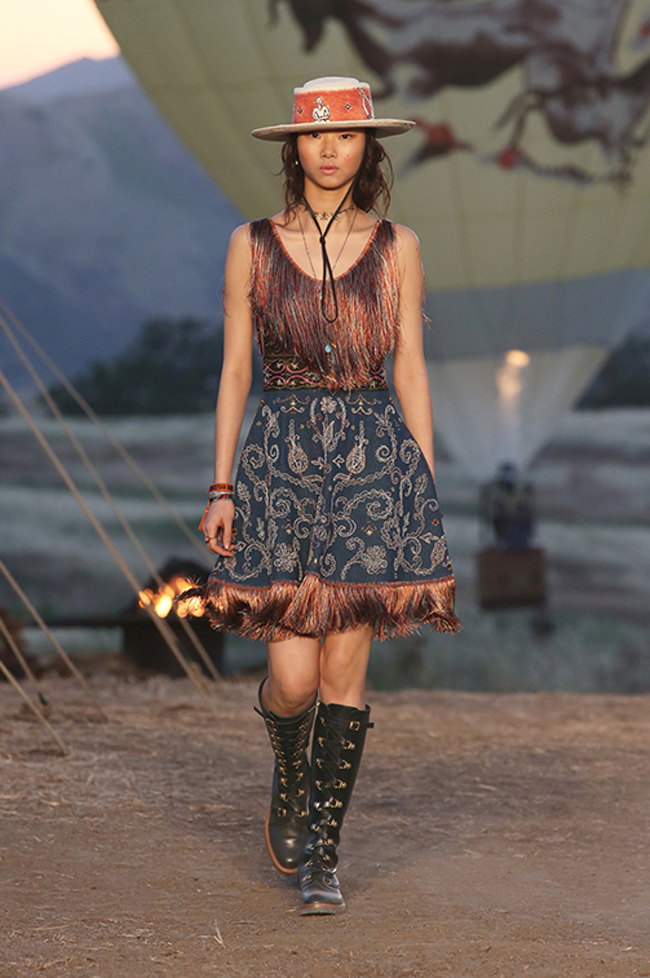 The celebration of instinct leads her to female figures who have chosen to isolate themselves in the desert to better understand the deepest and darkest recesses of the self. Such is the image of an artist like Georgia O'Keeffe, emerging from the sands of New Mexico. A hieratic figure occupied with collecting carcasses. This is what Vicki Noble writes in Shakti Woman: Feeling Our Fire, Healing Our World: "I want to know myself from my sacred center, and in that space I want to know and touch others." Maria Grazia Chiuri has also brought a pop interpretation to her use of the tarots given a high-octane feminist reinvention by Vicki Noble and Karen Vogel in Motherpeace in order to give new life to Monsieur Dior's beloved art of divination. The idea that a person's smell is the expression of their soul can be found in the feminine take on an emblematic perfume such as Eau Sauvage. The intangible imprint of this wild, erratic figure restores woman once again to her place at the center of the world.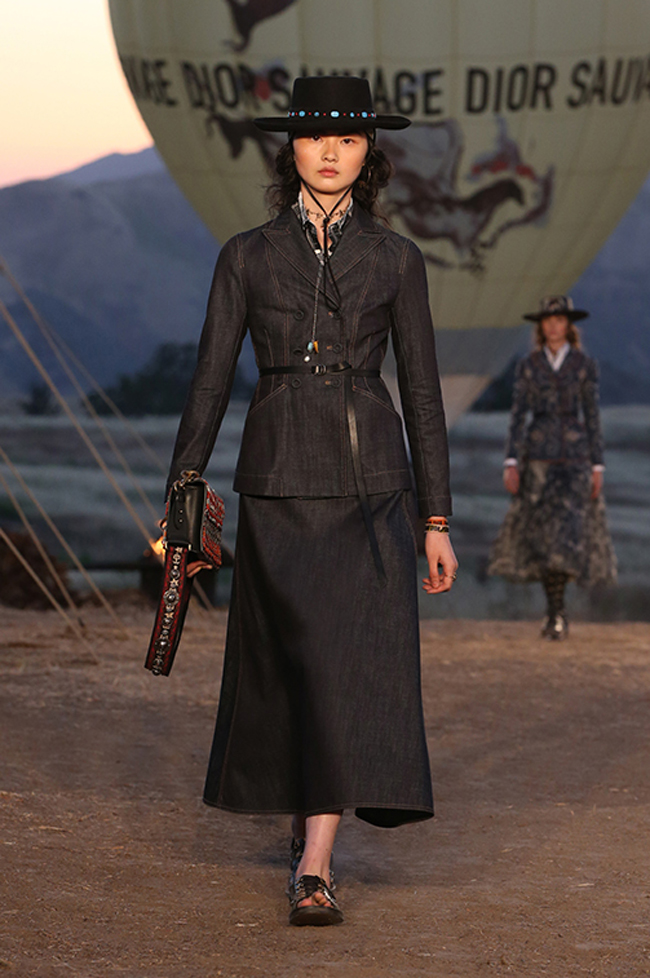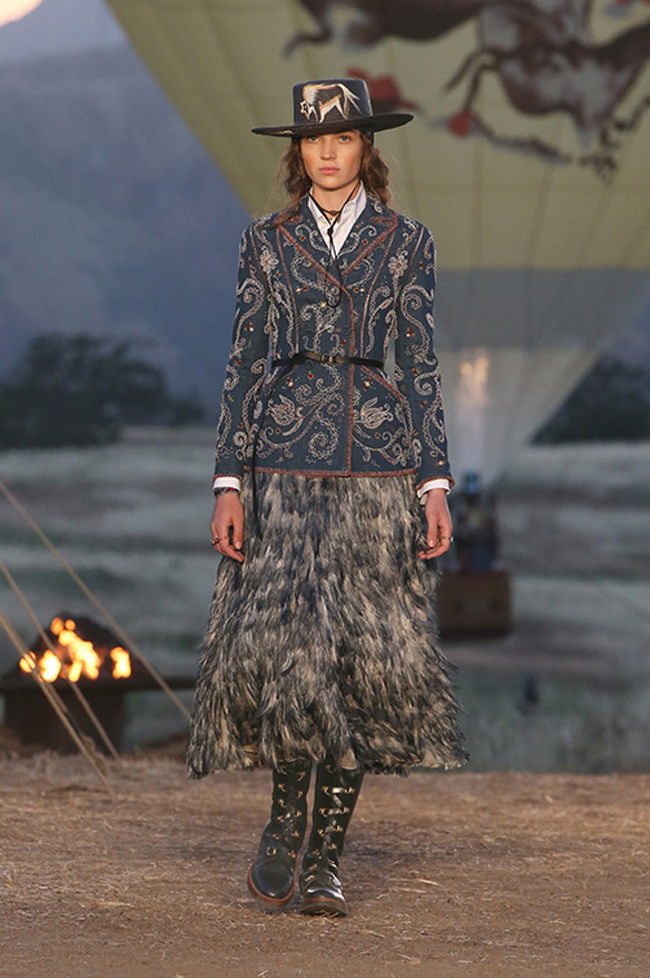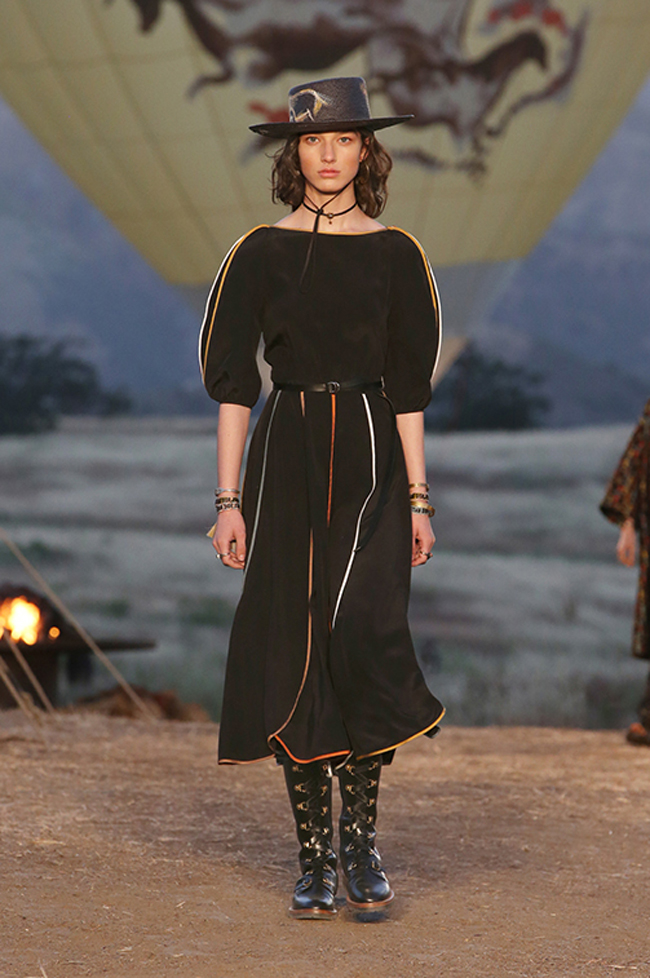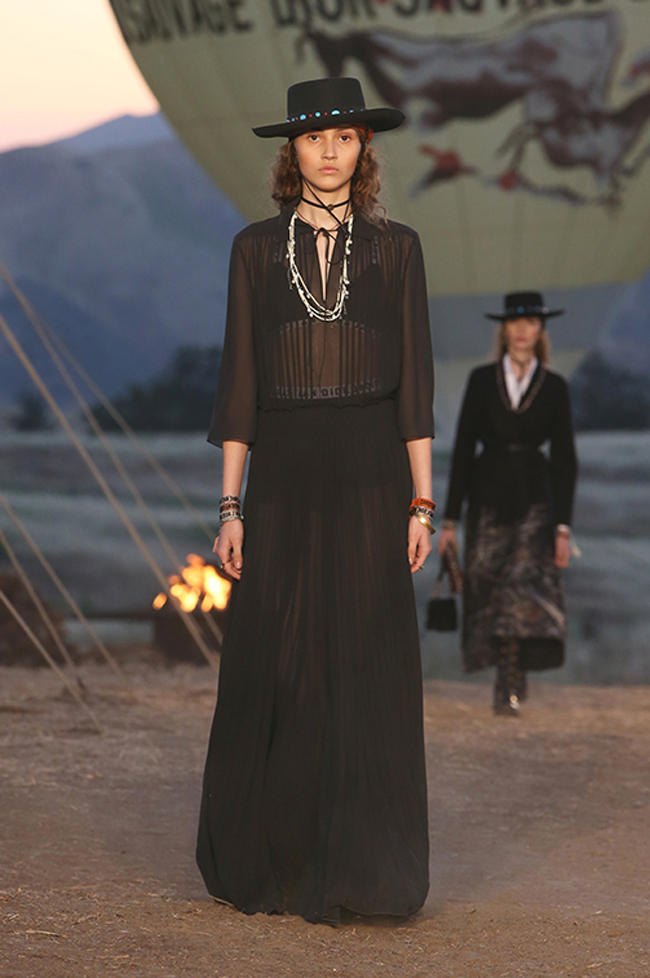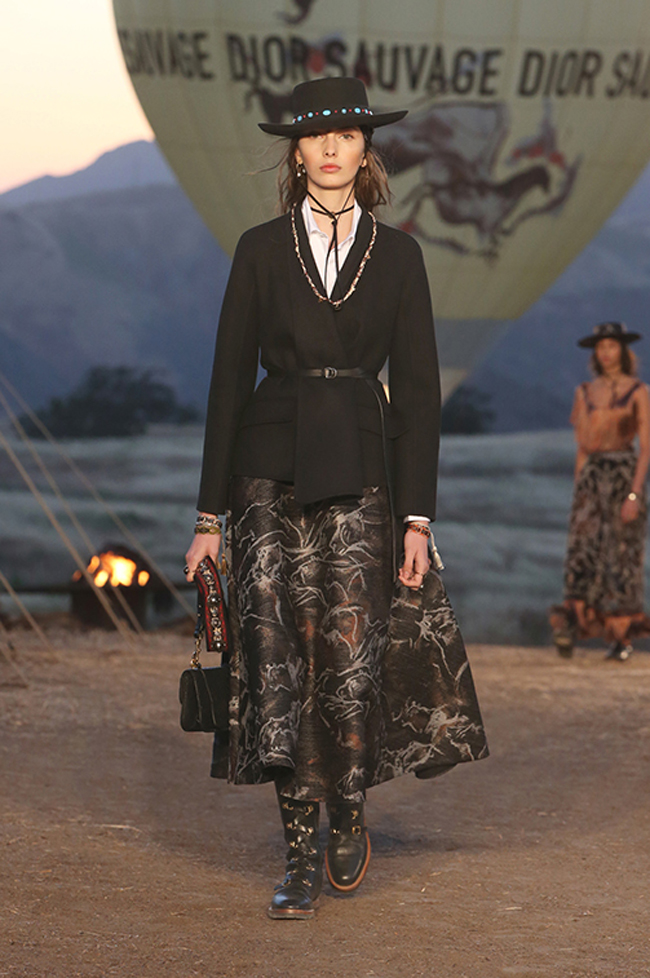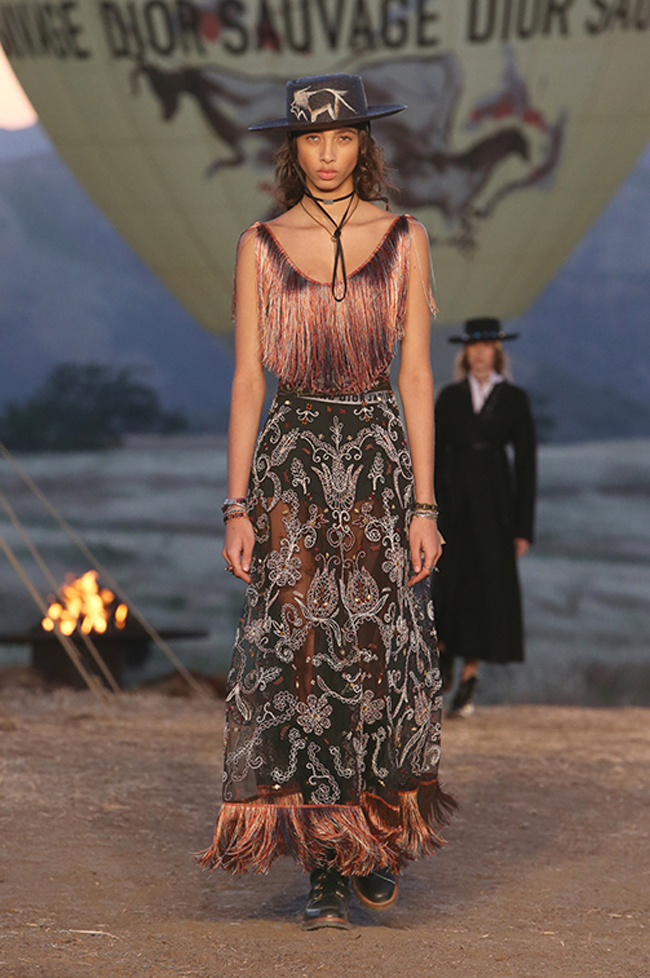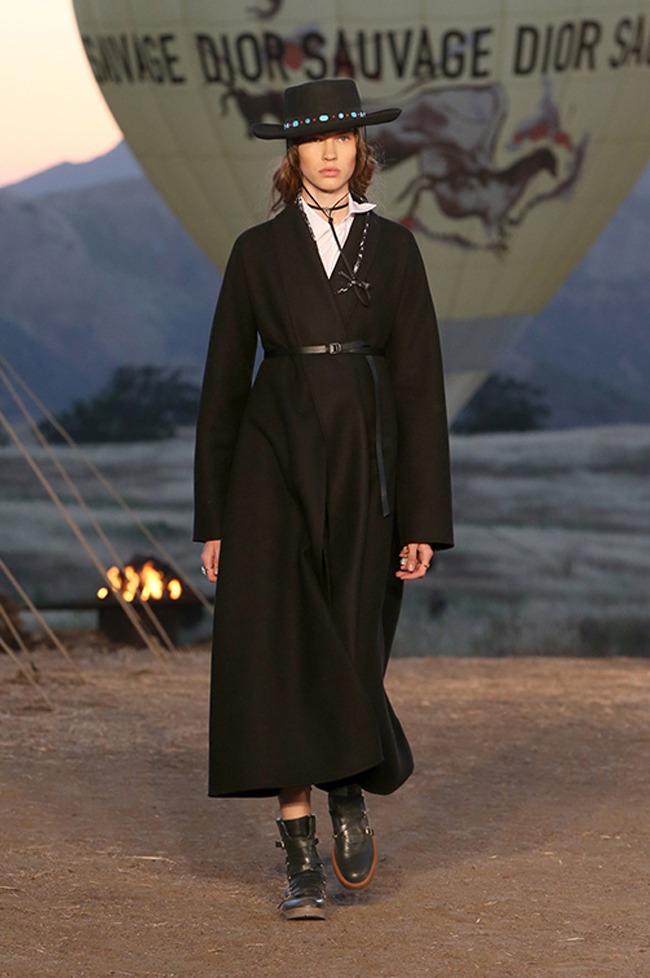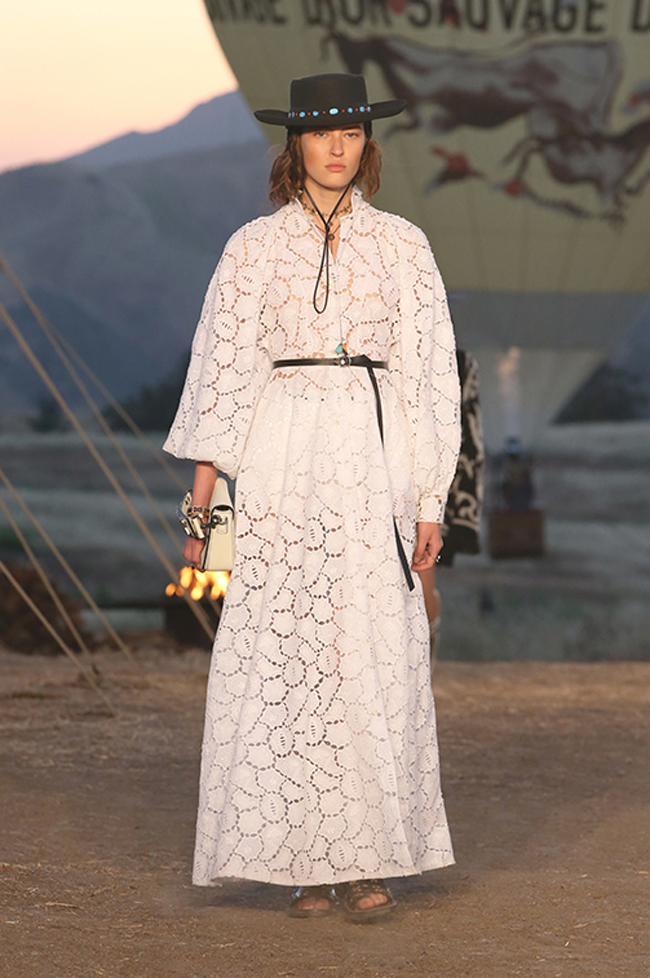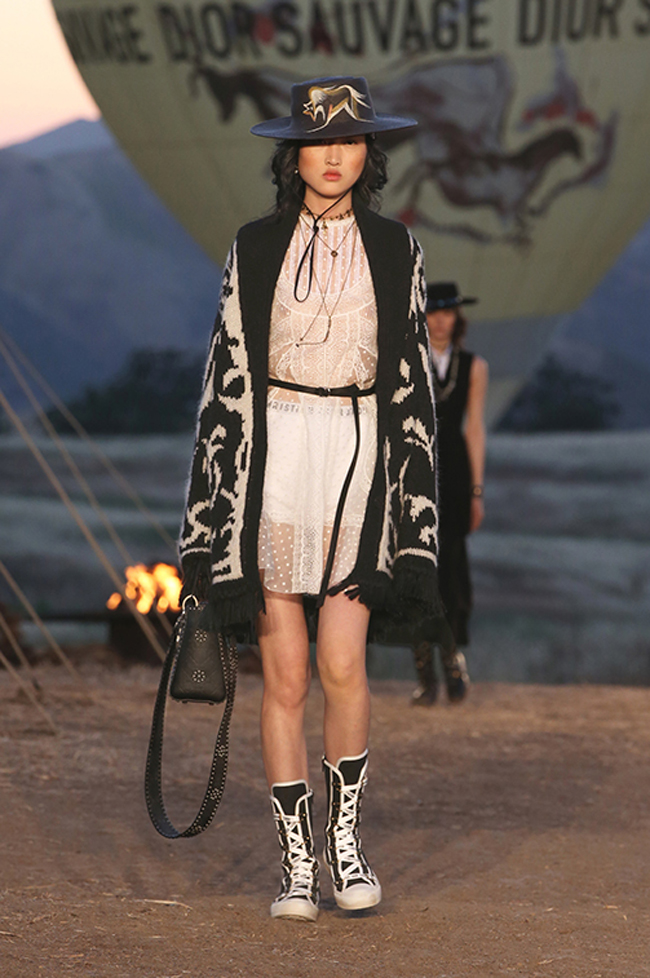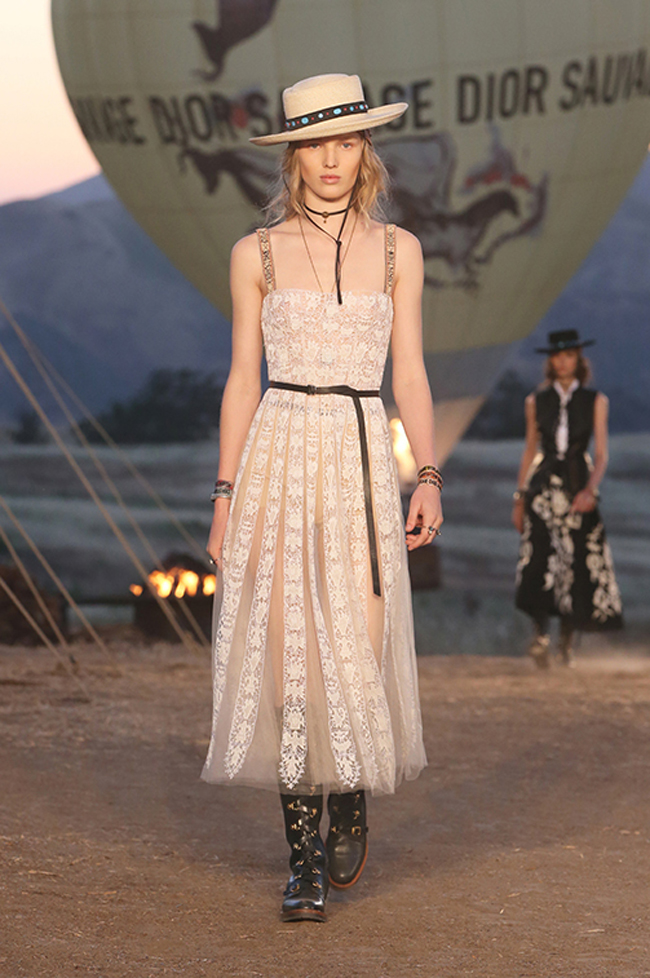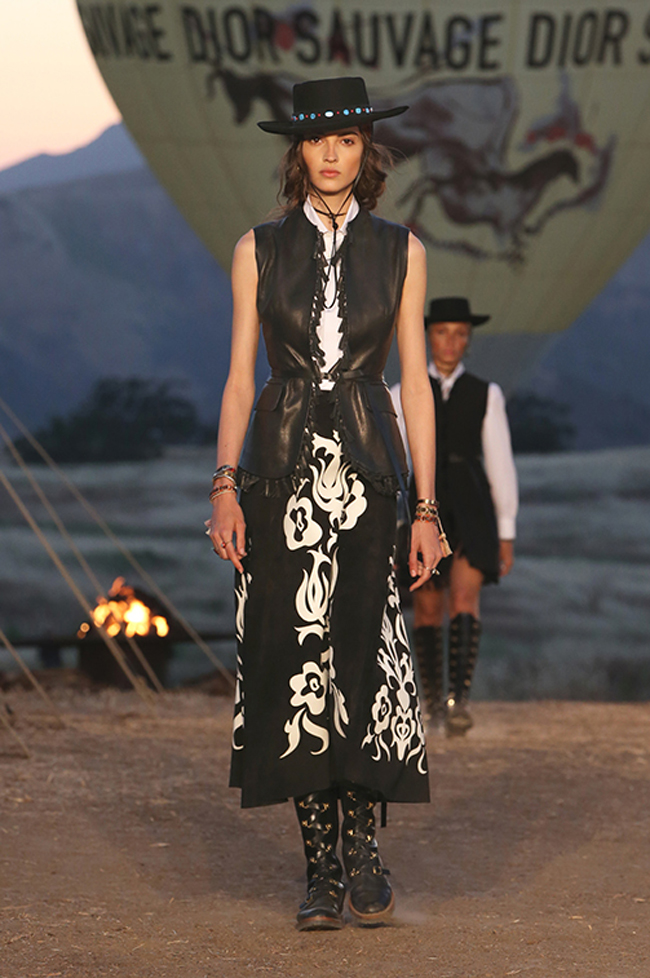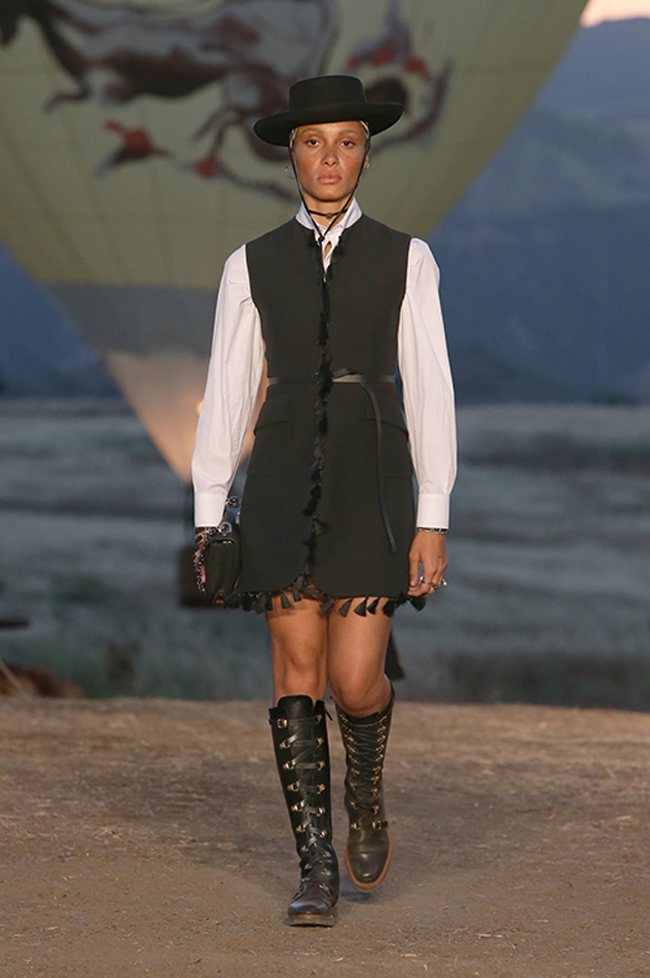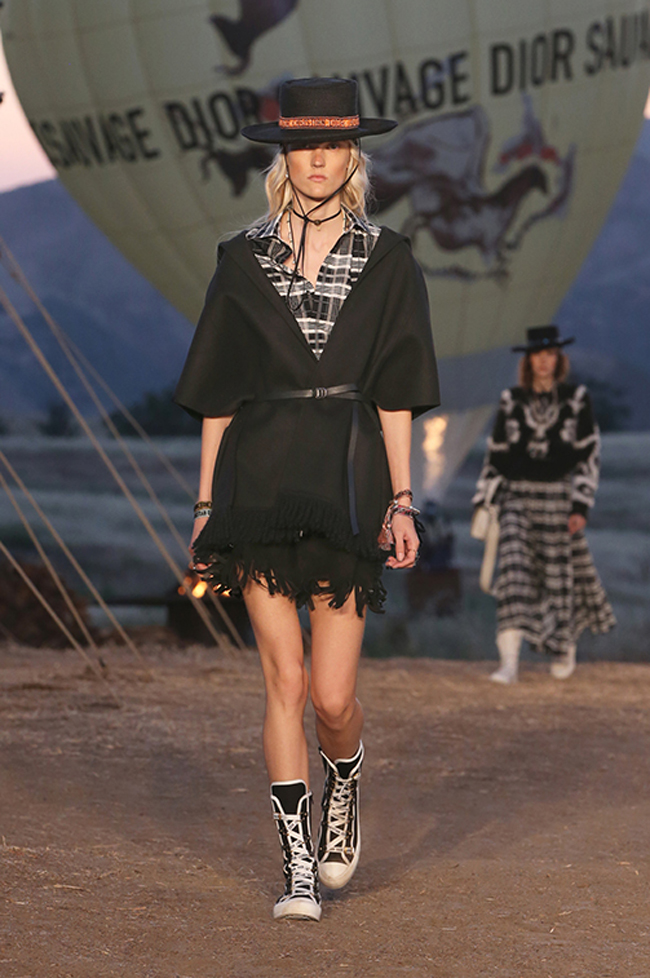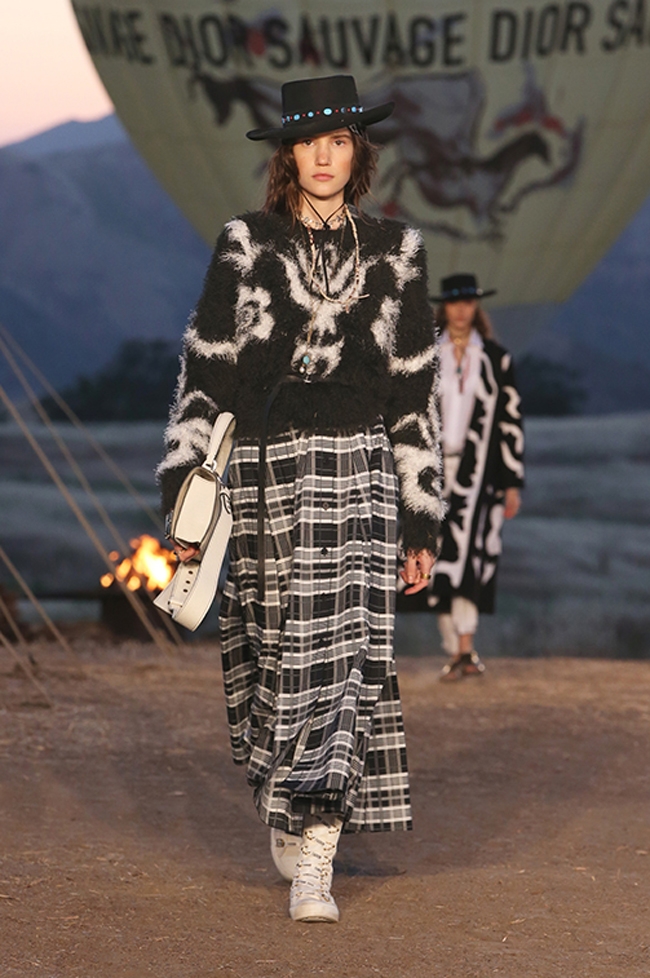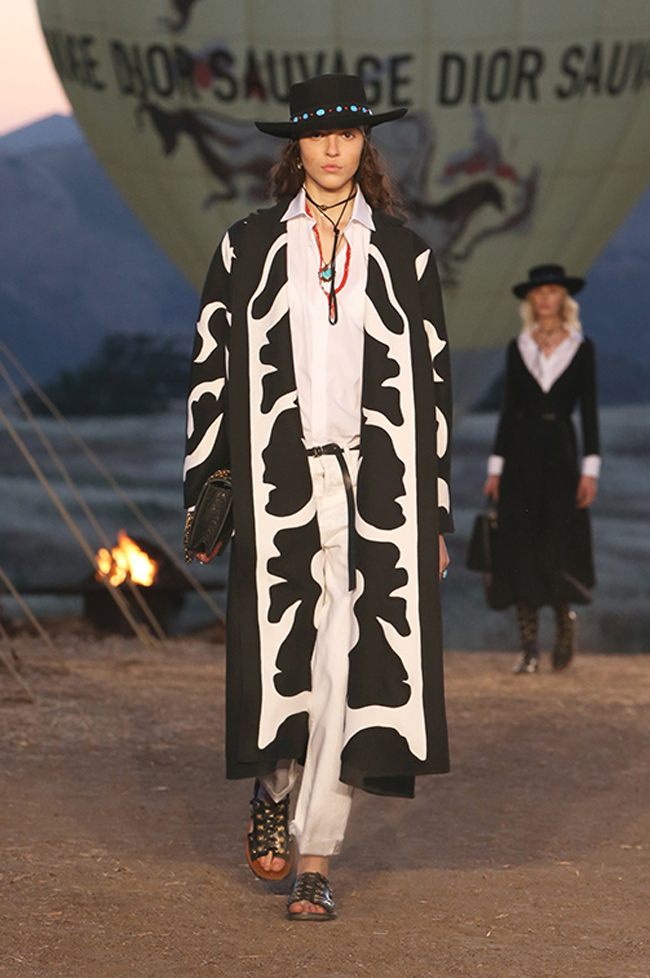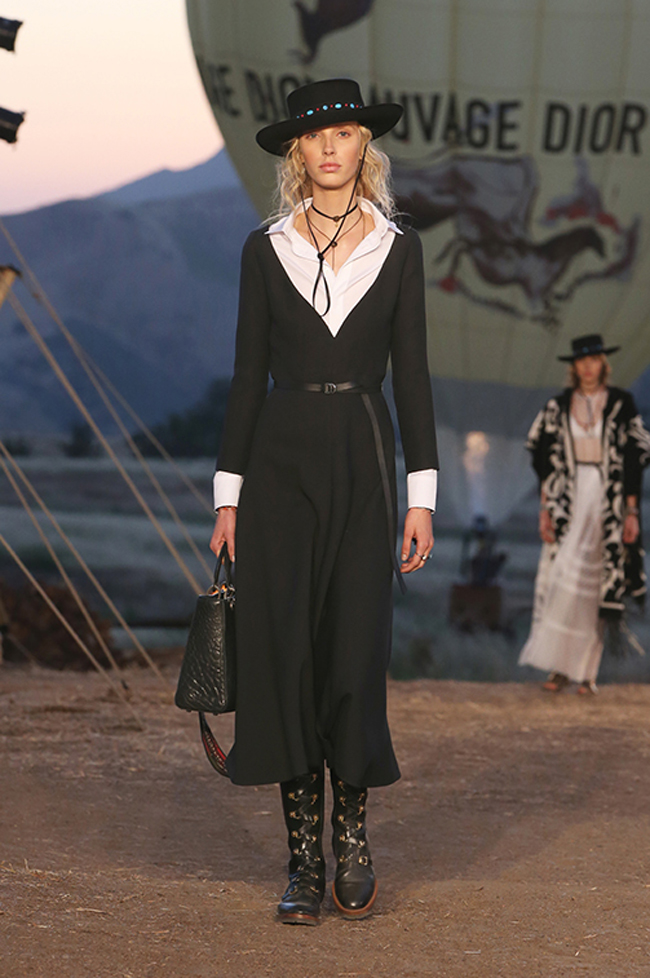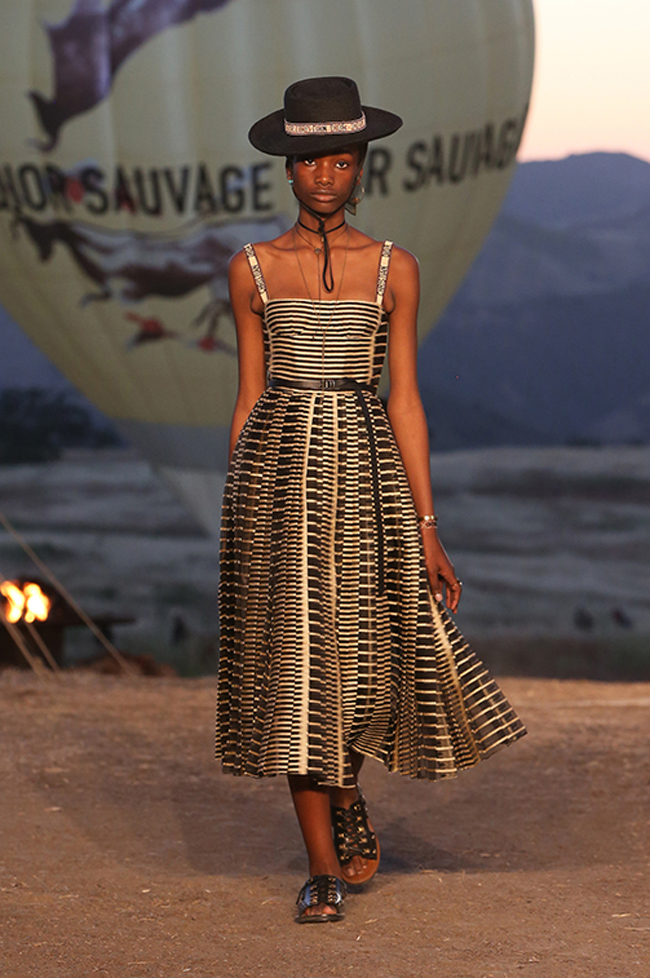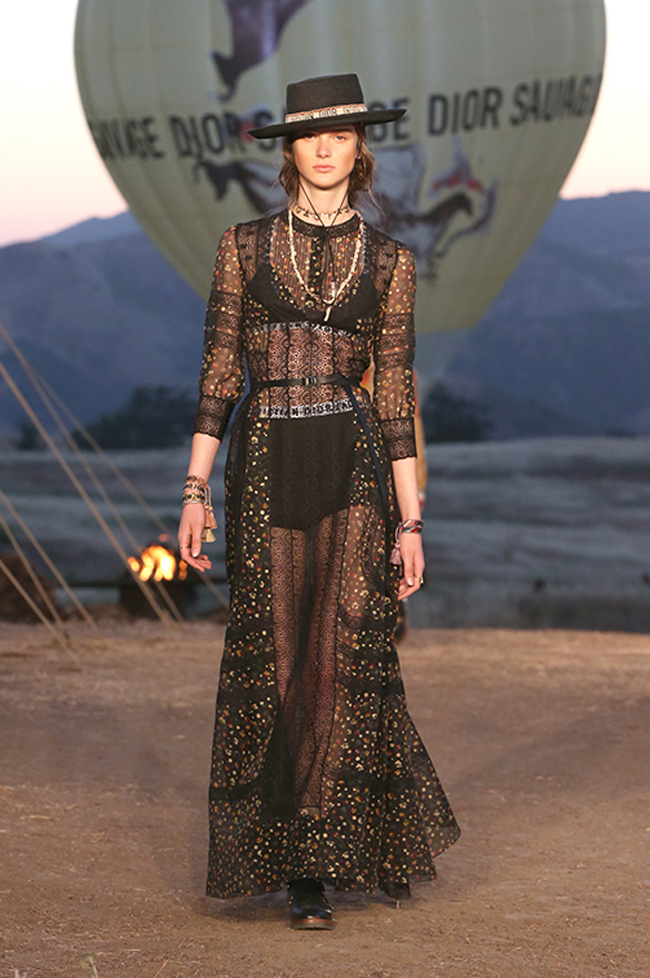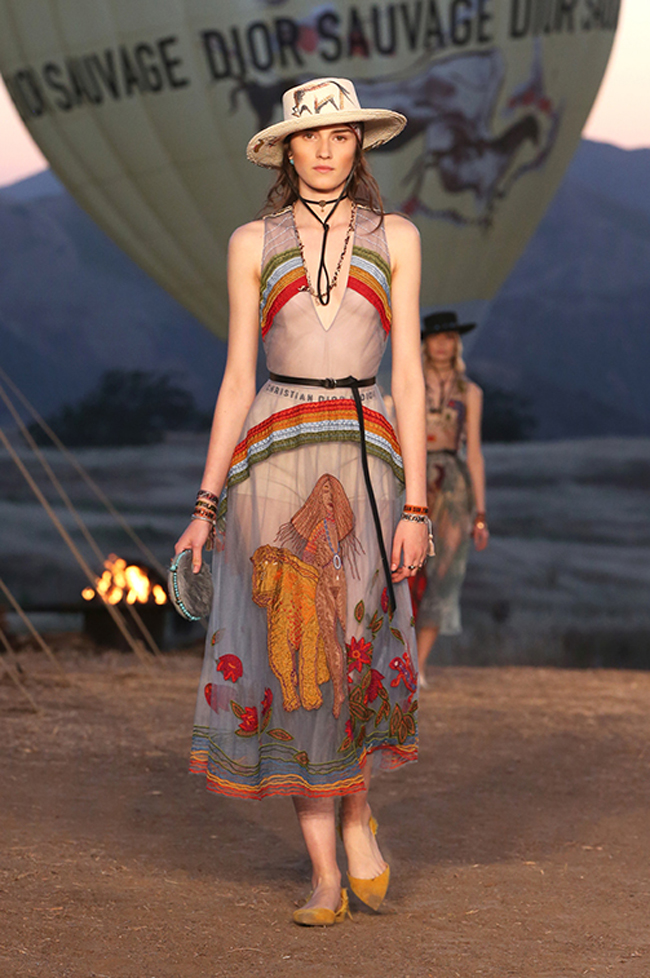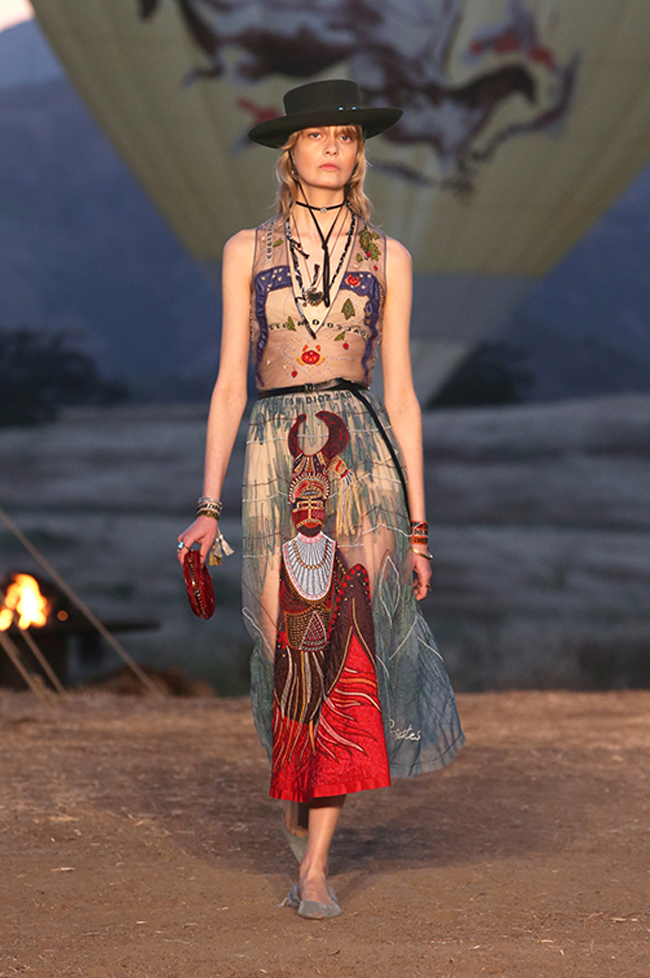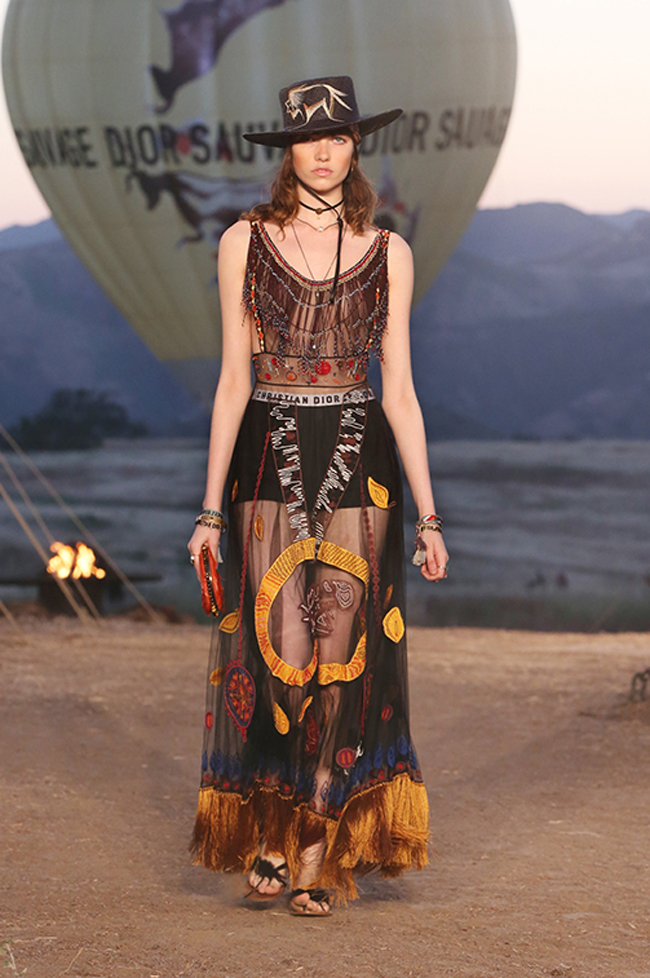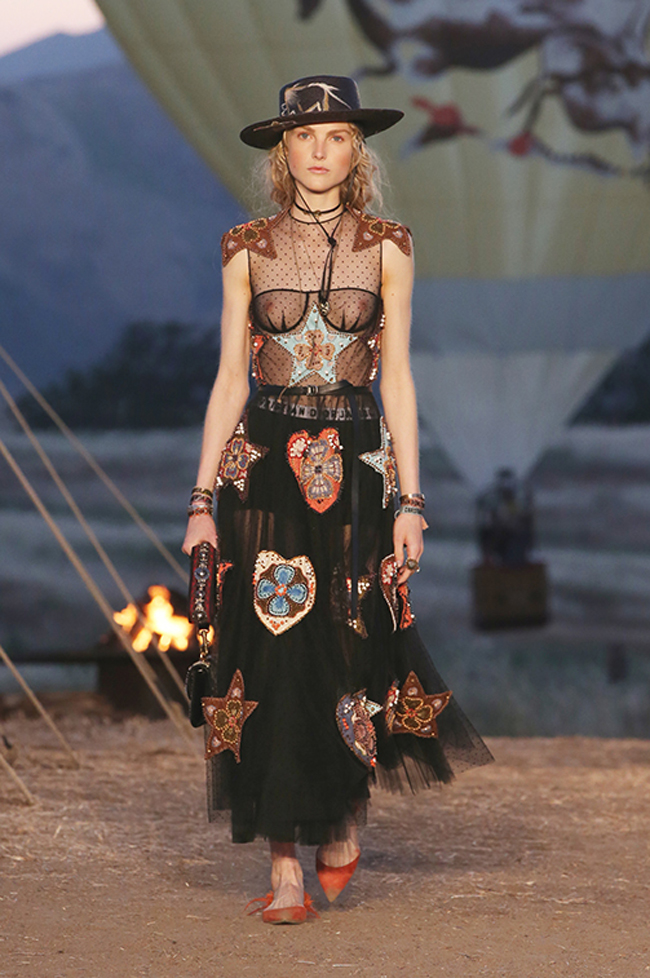 Photos and information: www.dior.com


Hits: 4925 | Leave a comment