Top International Model of the World

Top International Model of the World will be gathering once again models from around 25 countries around the globe in one UNIQUE modeling contest. This year, models will have some job specific activities as well as some cultural activities.
The competition will take place between 20-27 September 2017 at the luxurious DIT Majestic Beach Resort – Sunny Beach, Bulgaria, who will host the models and international guests.
Models will be trained by Lyron Martina (Netherlands) – the official catwalk trainer of the competition – with more than 20 years experience in the world of beauty, by Iulian Dinu (Romania) – Director of Fitness Education School – the official fitness trainer, and by Robert Cazan – President of Top International Model of the World, who will be training models about how to behave in different situations.
The models will have also some specific activities (photo sessions, interviews) as well as some cultural activities to meet Bulgarian attractions (visit to Nessebar Old City, boat trip) and many many surprises.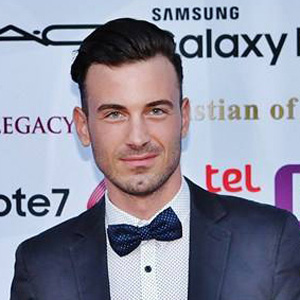 Robert Cazan – President of Top International Model of the World: " I'm so excited about this year's edition, we have so many beautiful models. I can't wait to meet all. I'm happy to see that our contest is more and more appreciated in the modeling world, being high rated among beauty and pageant bloggers.
Lots of thanks to Nasko Lazarov – our PR and Contest Director, who put his ambition in this project to make one of the best editions so far. Our main sponsor DIT Majestic Beach Resort has provided us with amazing rooms and amazing service. I would like to thank the whole management team for this, and especially to Mr. Mihail Popov and Cvetelina Staneva."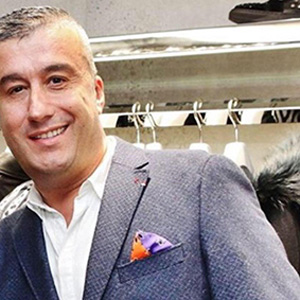 Nasko Lazarov – Director of Profile International – also PR and Contest Director: "I've put all my efforts in this project and it will be amazing. We are waiting everyone in gala night – 26.09.2017 – on the terrace of DIT Majestic Beach Resort in Sunny Beach.

Famous singers like Andrea (Bulgaria) and Andreea Banica (Romania) who will sing in the gala night, we have choreographers, dancers, fashion shows, VIP guests. We will make give models a warm welcome here in Bulgaria and make sure they will have a memorable stay."
There are 3 stages of the competition: national costumes, swimwear and formal wear (elegant). The models will be judged in all period by their catwalk, attitude, their professionalism, their experience and their ability to learn.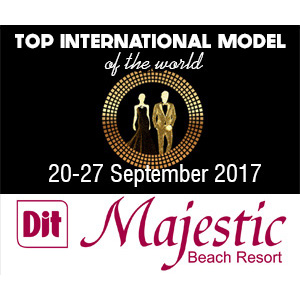 Also, their character and personality will be very important, and for this aspect Onin Mas from Philippines will make live broadcasts and will interview the models during this period. Hiss opinion will matter also in the gala night, as he will be part of the international jury. By this live feeds he will also improve viewer engagement by letting them know more of model's personality, and of course transmit all the emotions and the excitement from the pageant to the public.

The gala night will be broadcasted LIVE on 26 September on the contest's Facebook page, and also by Bulgarian TV and International TV (ArmNews TV from Armenia, TV Liban)


Hits: 3568 | Leave a comment