How to Drive Ecommerce Sales During the Summer
It's safe to assume summer will bring at least some change in your customers' buying habits. Students are free to travel, work and enjoy leisure time between class sessions. Parents tweak their schedules to accommodate little ones. Families take vacations during the summer, too.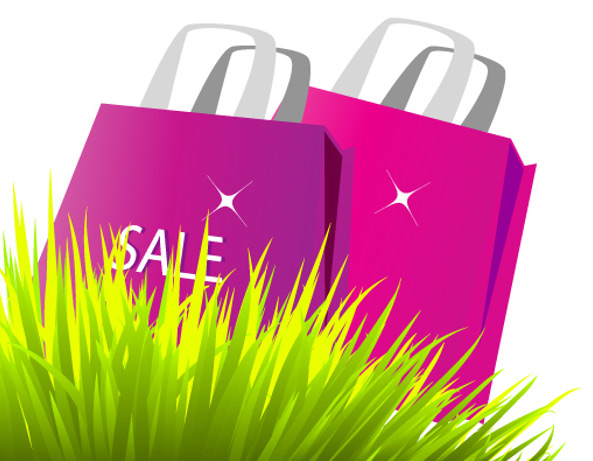 It's a time of commotion, change and life experiences for many.
And yet, herein resides a great opportunity for online sellers to connect with buyers. Rather than looking at summer as the valley between the holiday seasons' peaks, consider how to drive ecommerce sales during the summer.
Anticipate Seasonal Wants and Needs
First, you need to understand what people are seeking from their online shopping experience. During the winter, people are shopping for the perfect gifts for their loved ones. During the summer, online shoppers tend to be searching for products they can use themselves—like new clothing before a big vacation or outdoor accessories perfect for the yard. A savvy marketing strategy involves promotions specifically aimed at fulfilling these seasonal desires.
One thing doesn't change when days get longer, and temperatures grow warmer though: Email marketing is still an effective tactic, especially when you use it to alert customers to seasonal promotions. Two-thirds of survey respondents have made a purchase based on an ecommerce email they received. So, rather than assuming customers will visit your website and seek out products on their own, deliver seasonally appropriate deals and recommendations right to their inboxes.
Pay Special Attention to Mobile Sales
When the weather is nice, few people aren't likely to be sitting at a desktop computer. They want to go outside, get moving and enjoy the season. This means mobile devices and shopping on the go. Mobile usage is already rising steadily, but the summer is the perfect catalyst to convince people to make the jump.
Make sure your enterprise ecommerce software is ready to facilitate an excellent mobile user experience. Navigation must be simple. The search function should make it easy for people in a hurry to find what they're seeking. The interface for your mobile browser should make it easy to complete desired on-page actions from a smartphone or tablet.
Furthermore, people are increasingly shopping directly from social media. The rise of social commerce makes it advantageous for merchants to use social media as a gateway for conducting actual transactions. Choosing an ecommerce platform capable of integrating with popular social media platforms streamlines the purchasing journey for customers, reducing the chances shoppers will abandon their shopping carts before completing a transaction.
Combat the Summer Slump
Summer can admittedly be a tough time for ecommerce sellers when compared to the winter holiday season. However, anticipating the slump is the best way to combat it. Besides using the summer to strengthen your branding and marketing strategies for the coming busy seasons, it's also a good time to unload excess inventory. Consider holding a series of flash sales to motivate buyers to pay attention and score their favorite merchandise at a discounted price.

Summer is also the perfect time to provide useful content to your customer base. Create a few how-to guides centered around summer-friendly activities, linking back to your products. This will help generate interest as people can more readily imagine themselves partaking in the present.

Driving ecommerce sales during the summer is entirely possible with a plan in hand.


Hits: 11040 | Leave a comment