Kristina Fidelskaya Spring-Summer 2019 collection
Attitude is identity. In a world choked by material overabundance, luxury is no longer in maximalist declarations that scream the wealth of their owner, but in the small gestures that speak of care, of attention, of love. Self-possession becomes the only currency by which to measure true worth.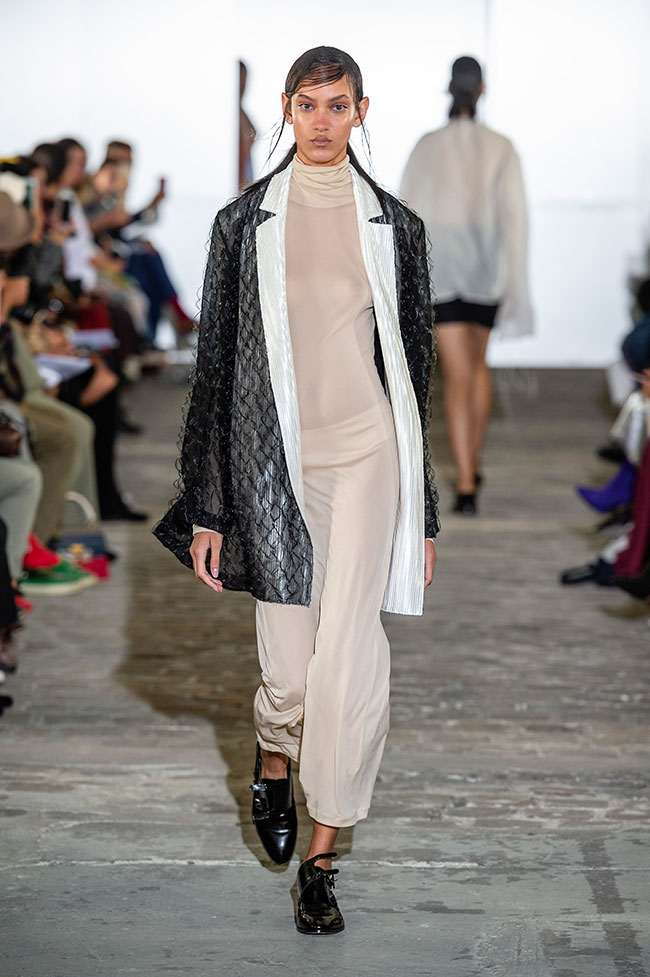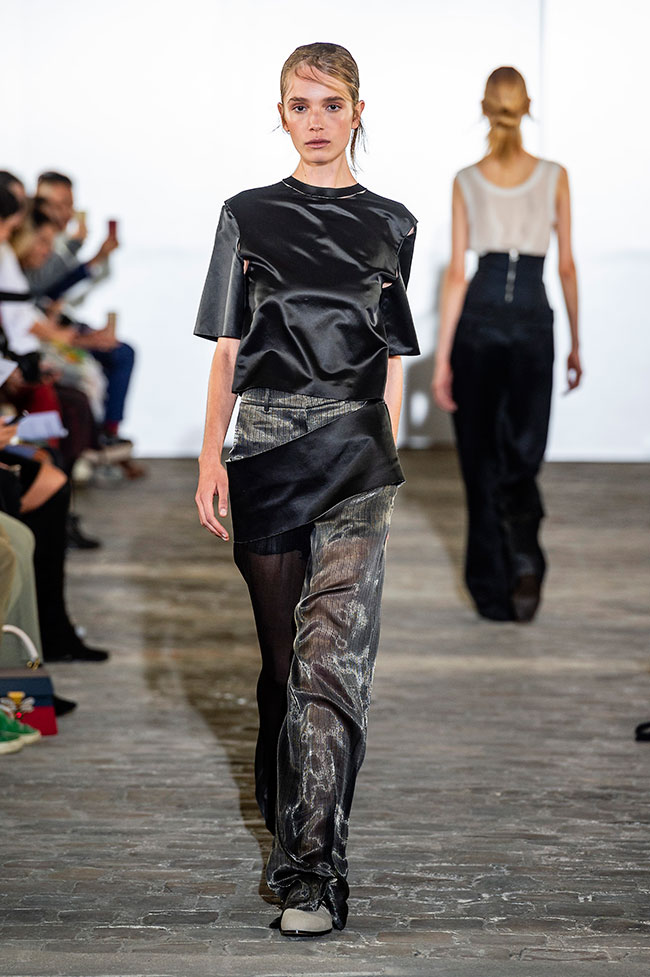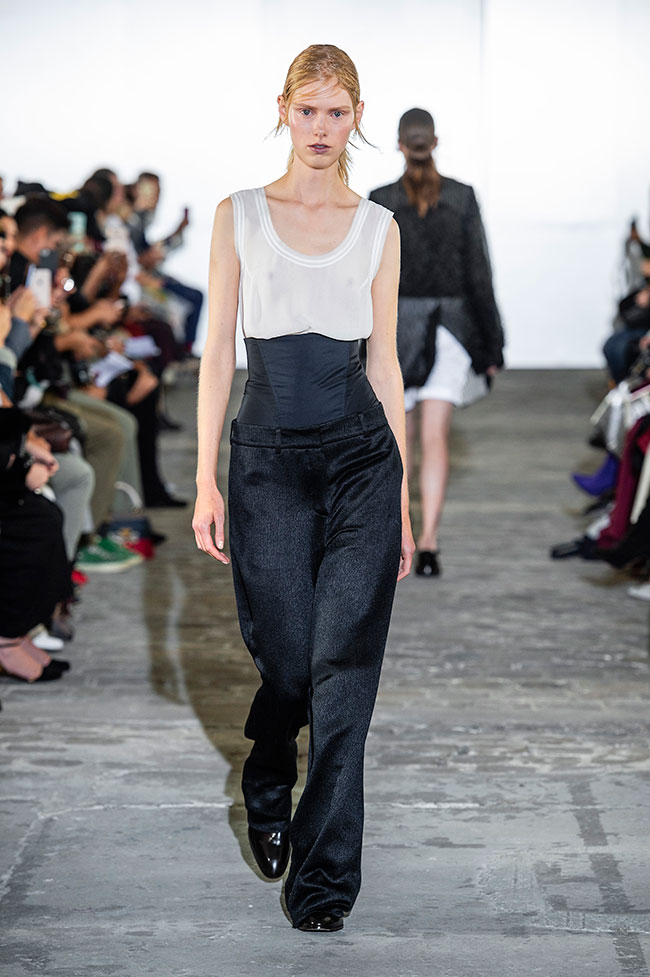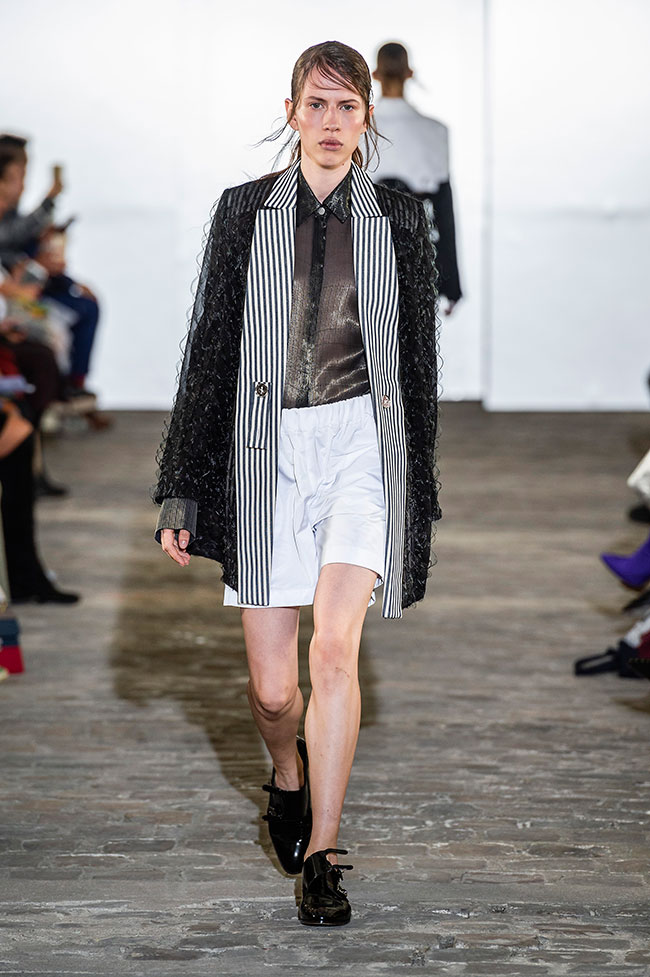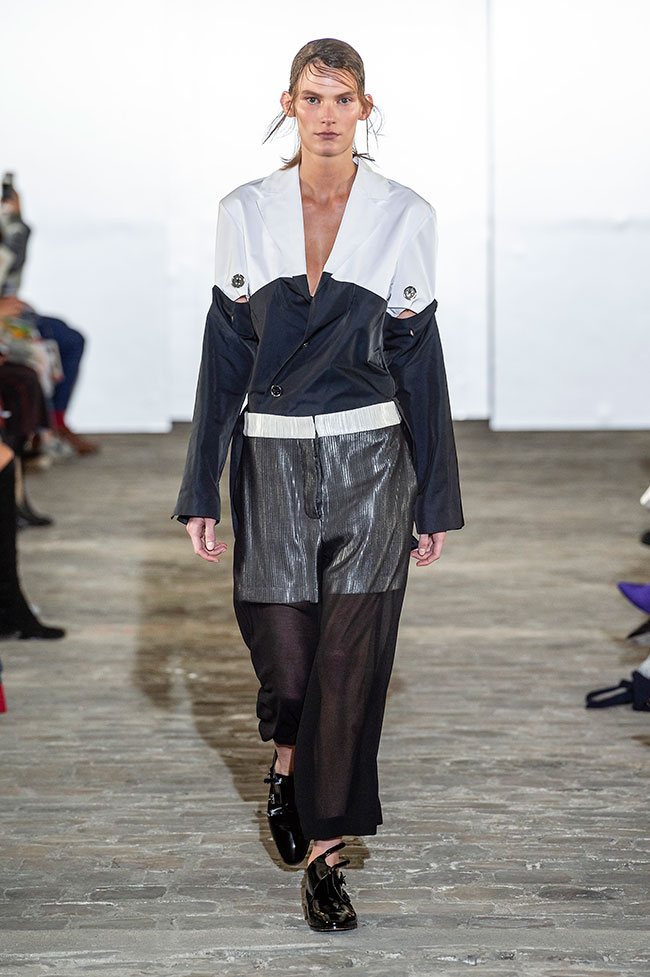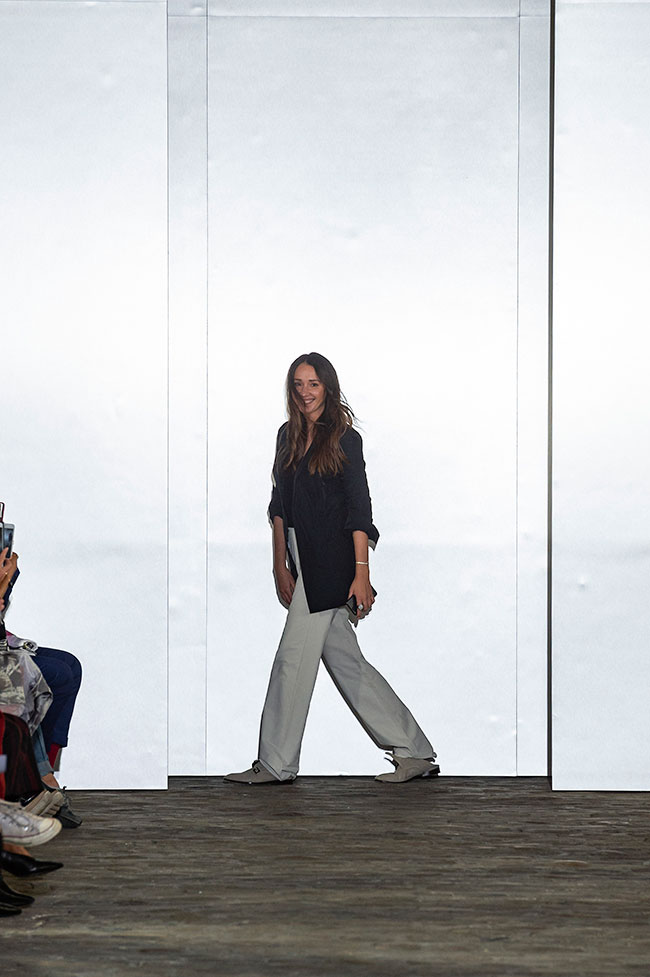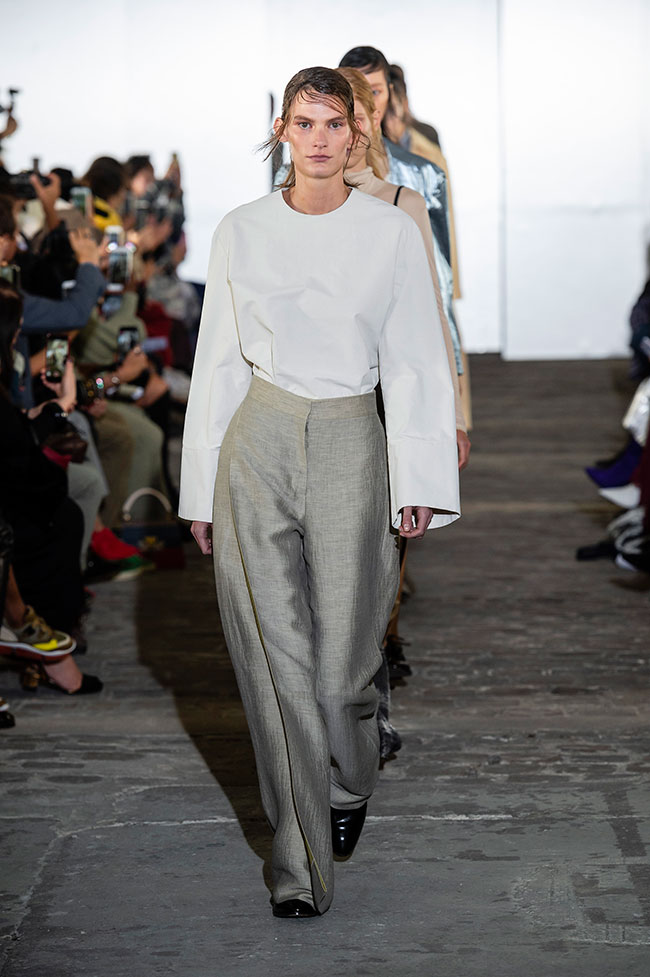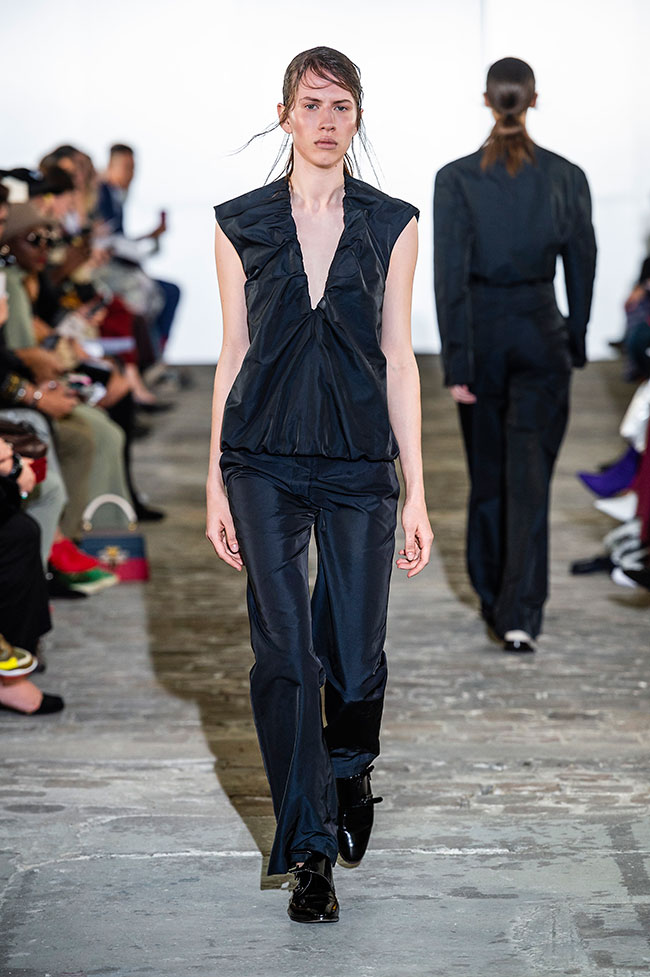 Kristina Fidelskaya's Summer 2019 collection transmutes the definition of a style into a declaration of what makes the everyday real. Gone are the trappings of passe luxury. Subtle details – raw selvage turned into a jour-de-Venise border, fabric so beautiful it removes the need for lining, the substantial hand of even the lightest fabrics – stand out, but only to the precious few who have learned to appreciate fashion's highest crafts. It is a reminder that we are valued not for any accumulation of material goods but for the imprint we leave on the world.
Finding inspiration in the New Realism movement, it is an ode to "collective singularity," an exploration of shapes, volumes and finishes defined not by a common thread but by the very differences that set them apart from each other. In the manner of Raymond Hains, garments are shorn of embellishments to reveal a layered, textured meaning, and to bring out a bold essentiality, rather than minimalism. A summer palette of blush nudes, creamy whites or sharp blacks speaks of lightness and air. Bold hues of yellow and metallic touches collide with intent, reminiscent of the artist's tarpaulin, bearing witness to each brushstroke as much as any artwork.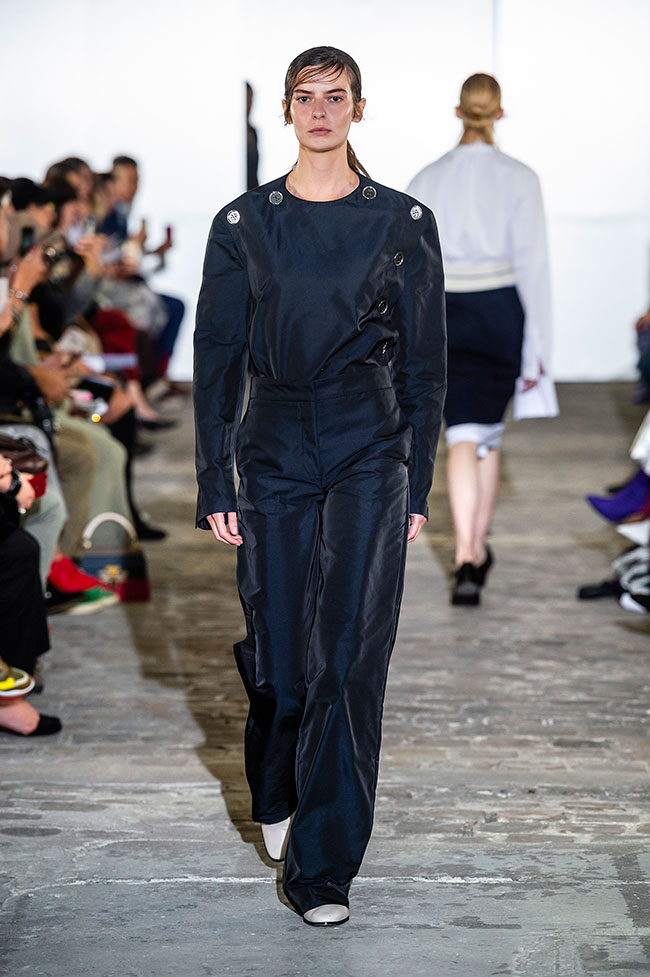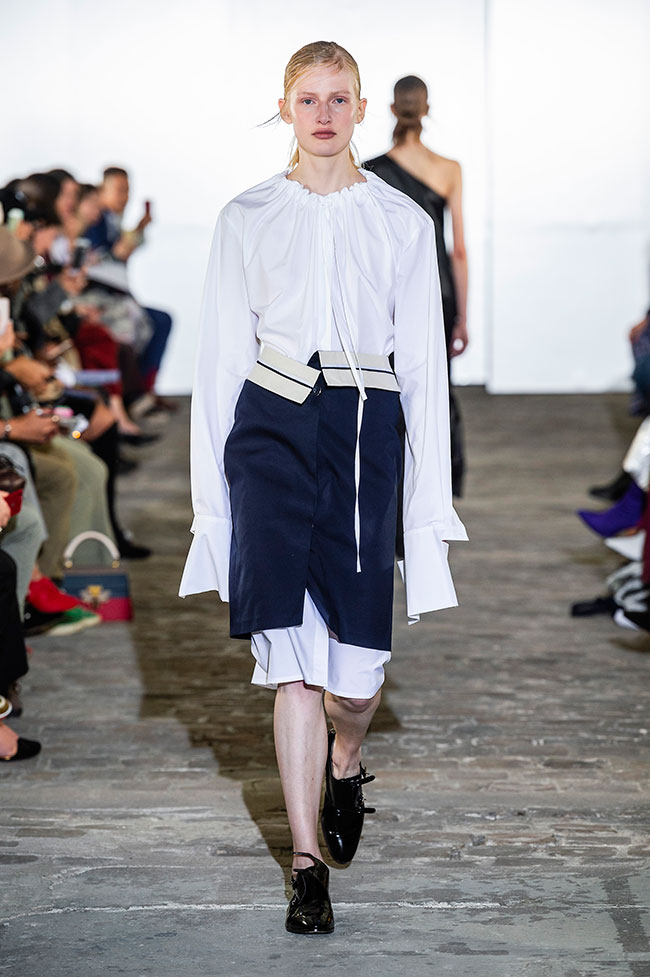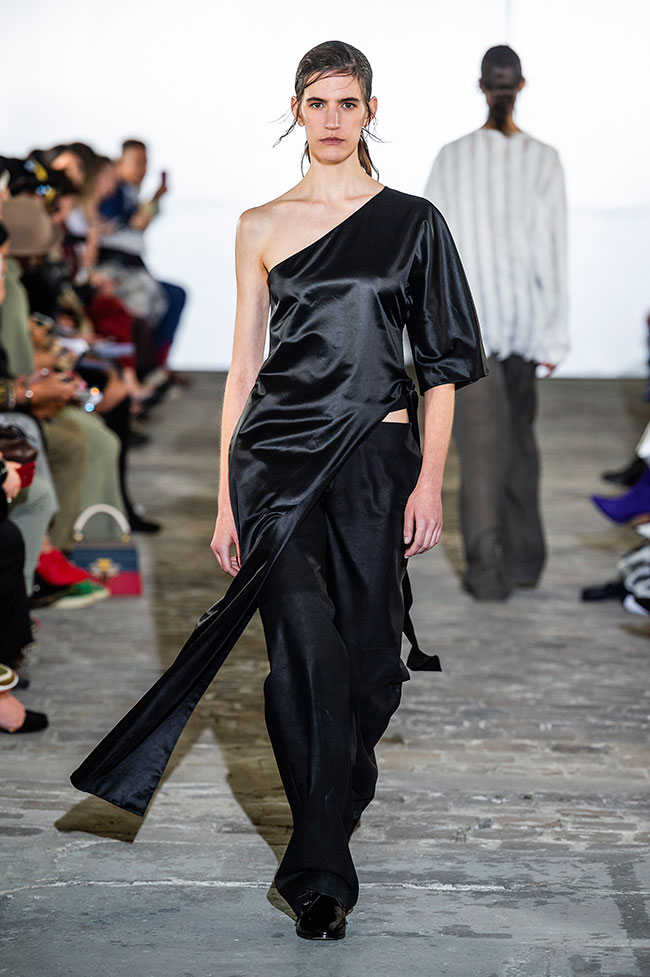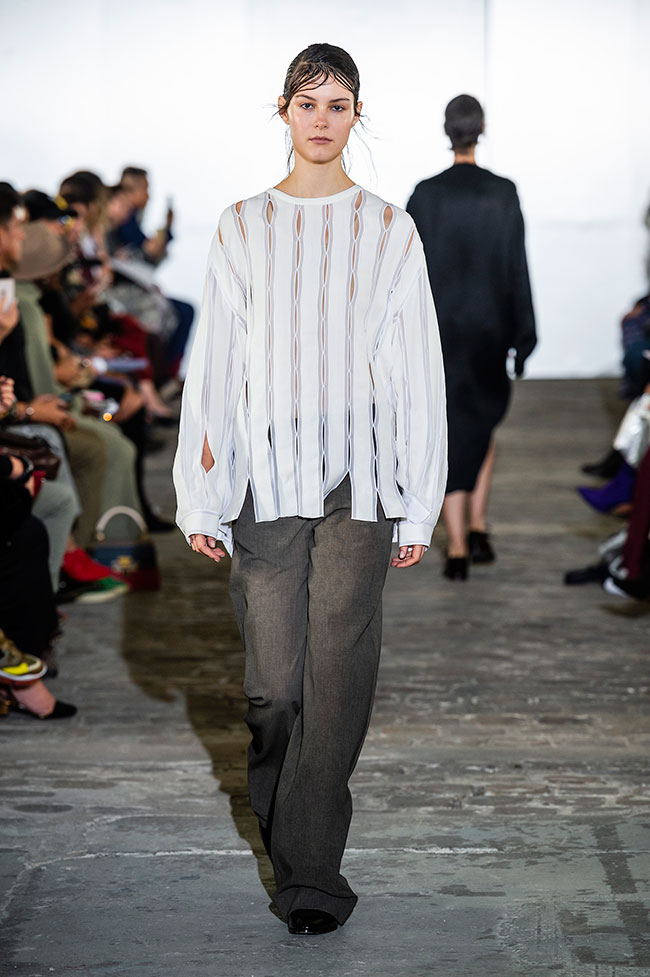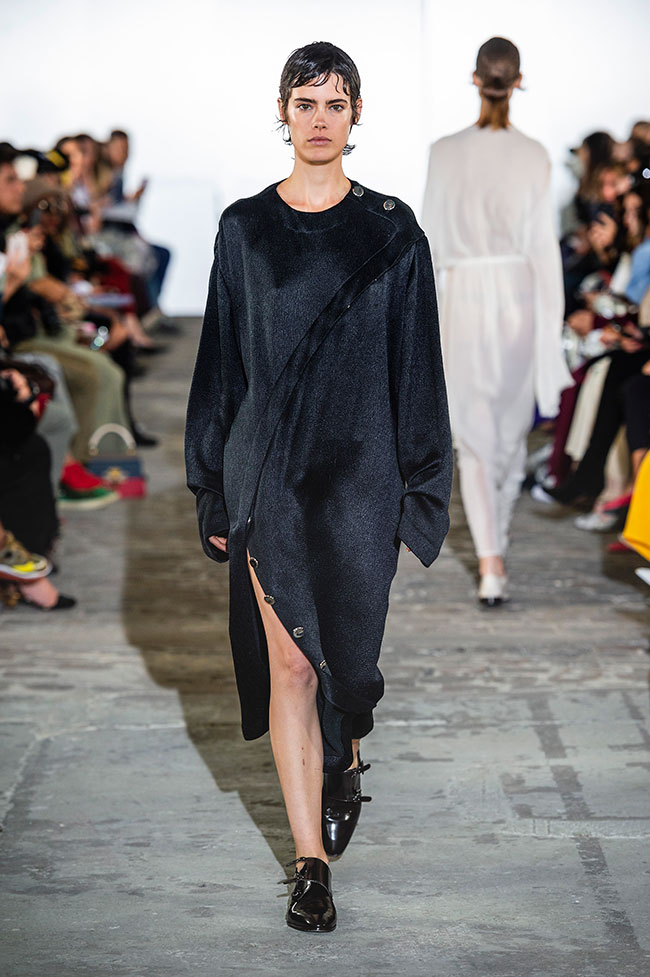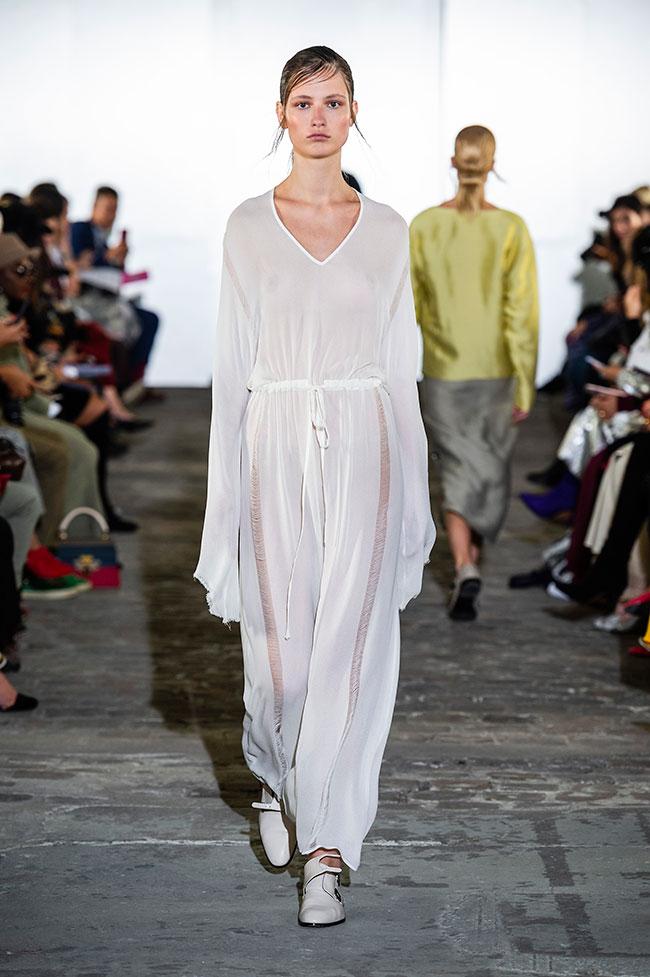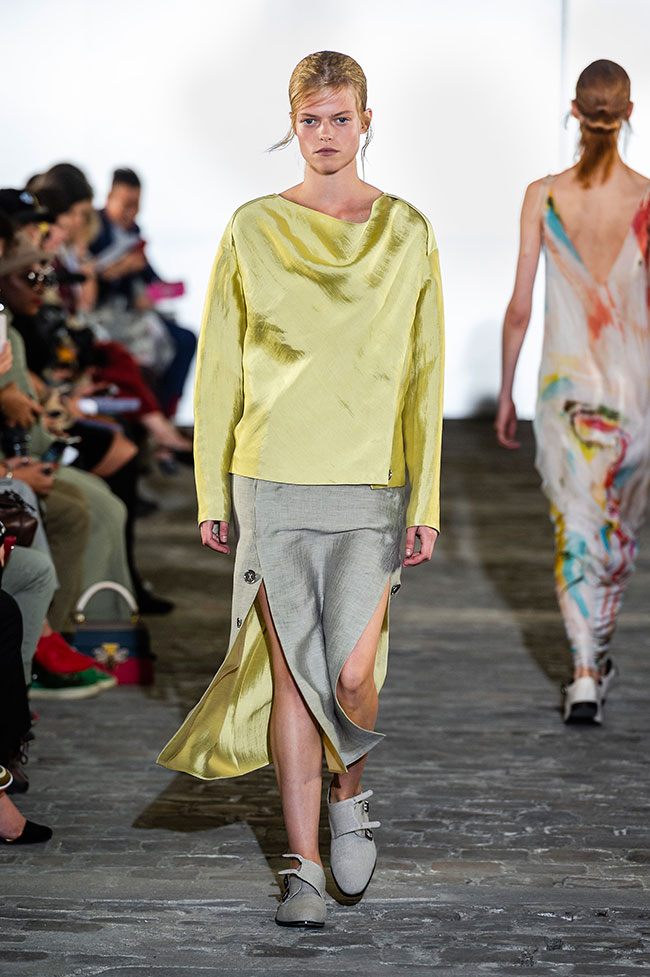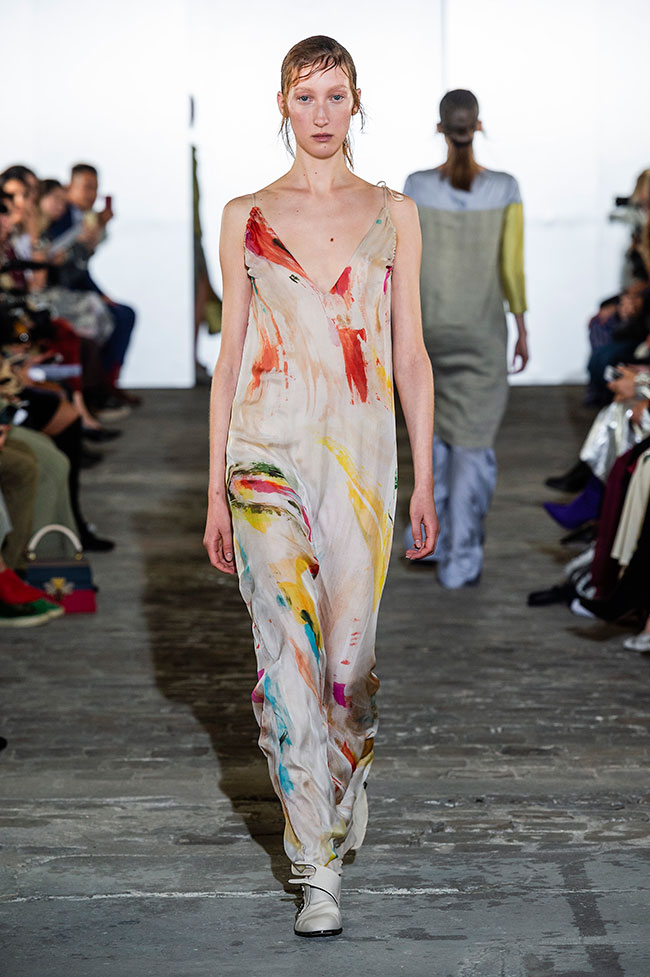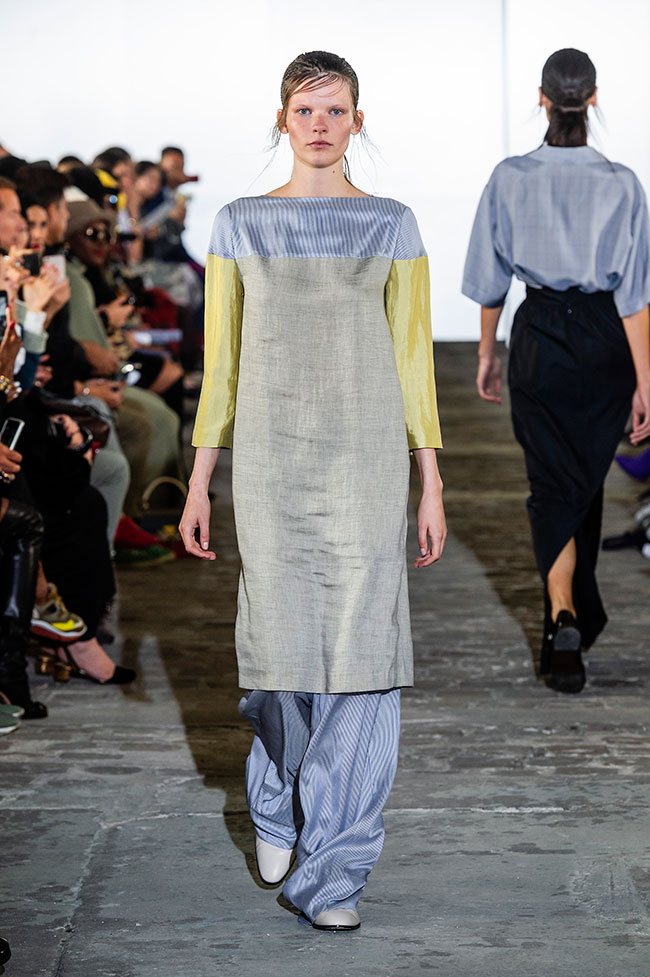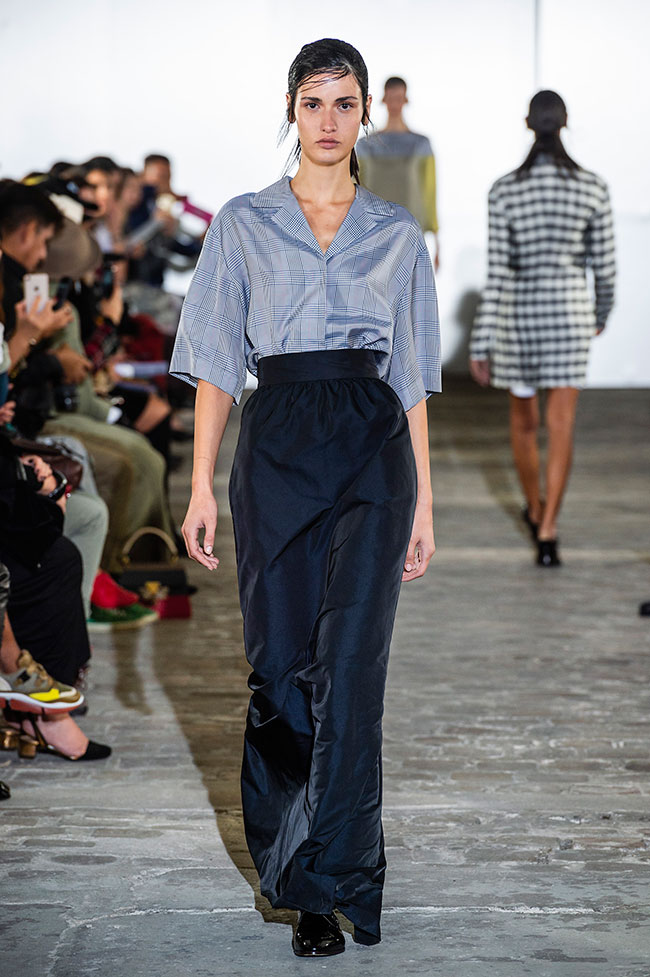 In the manner of Arte Povera, Kristina Fidelskaya is drawn to materials that evoke the natural world but who, despite their apparent simplicity, carry within them the very essence of luxury. The crispness of techno-taffeta, a whisper of metallic viscose gazar, the simplicity of a laminated silk popeline, a vichy check figured at once literally and in patterns created by drawn thread work, all speak of a modern world in which memory is not erased but enhanced by the work of craftspeople. Silhouettes play with the boundaries between genders, taking cues from David Bowie but also the wild freedom of Deauville in the Gilded Age. If the overarching visual impression is of contemporary grunge, it is to better express the freedom that rises from a post-consumerist setting.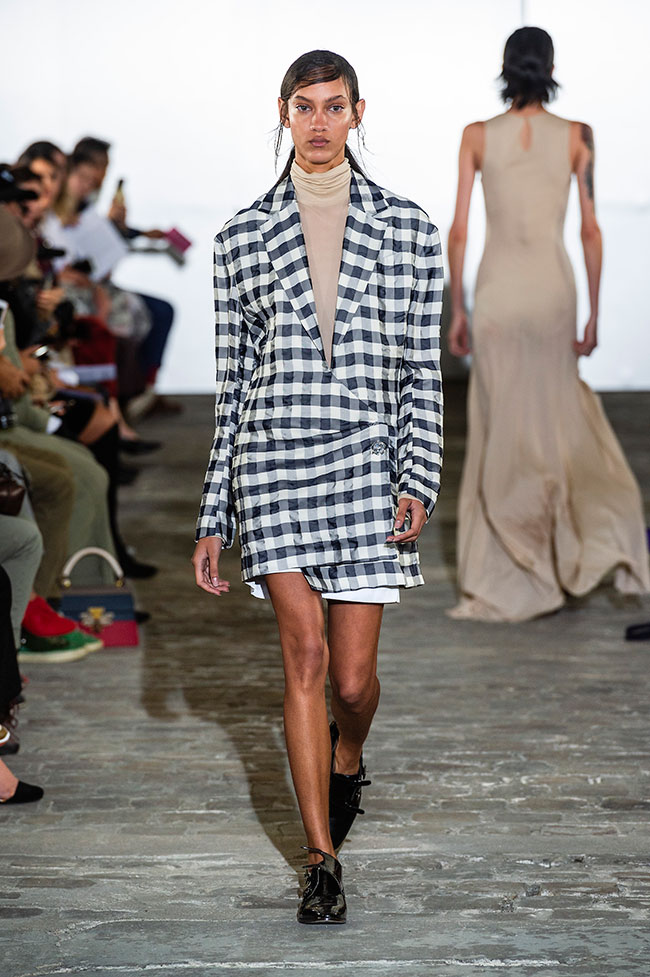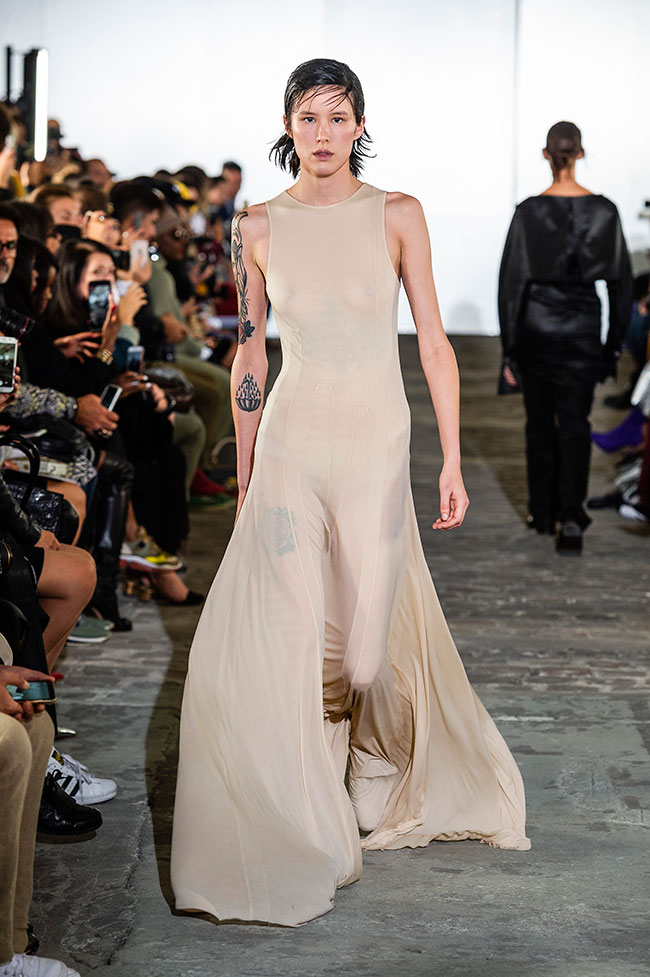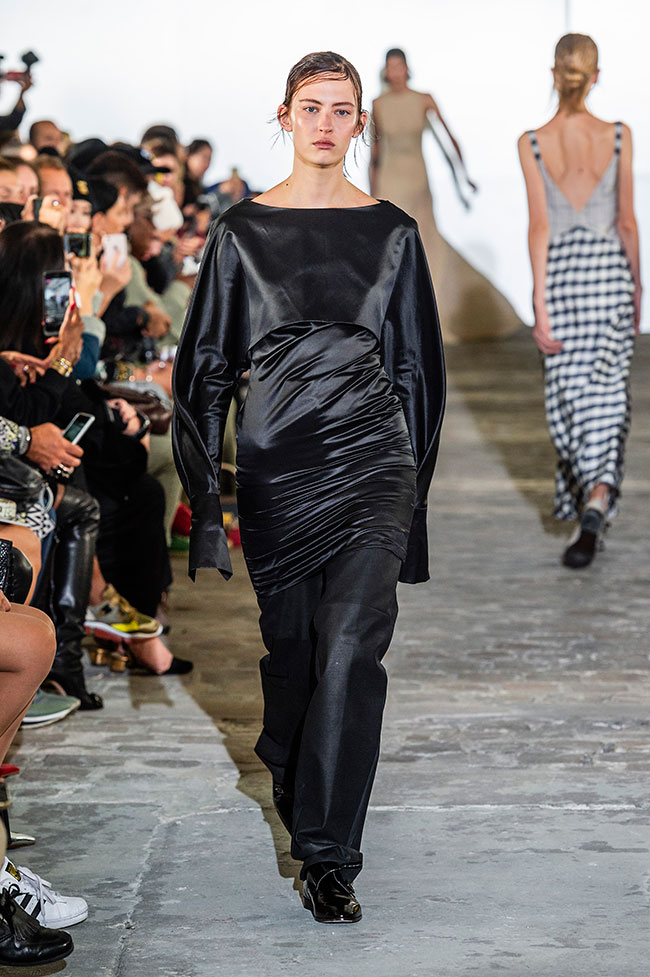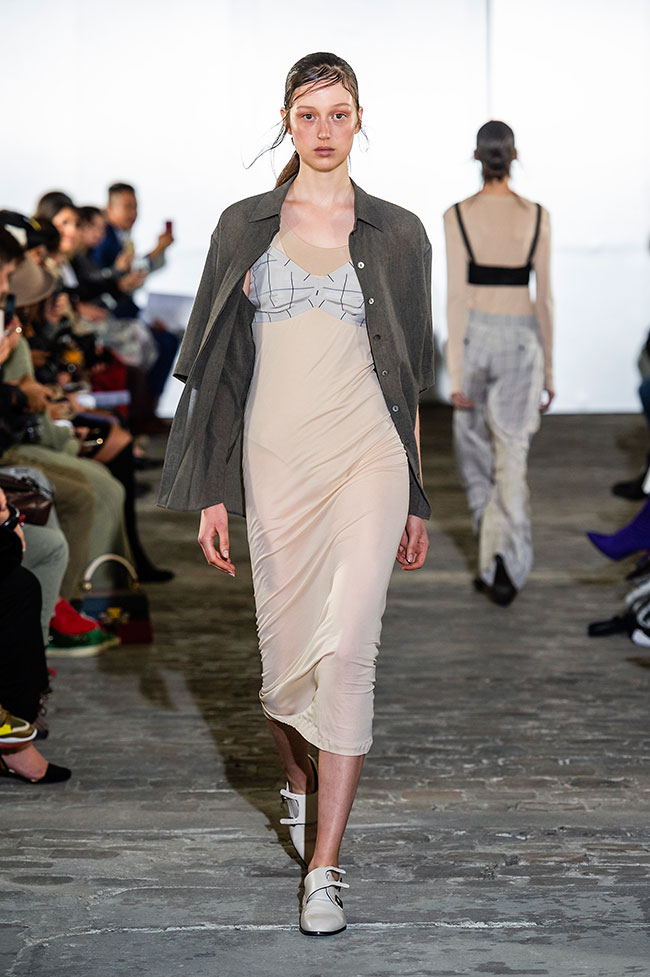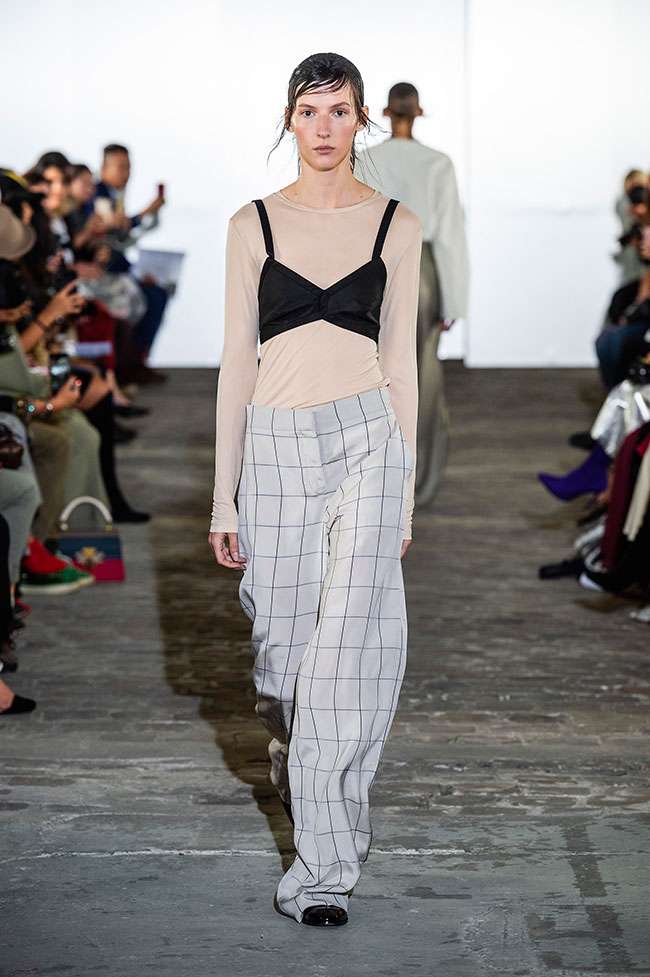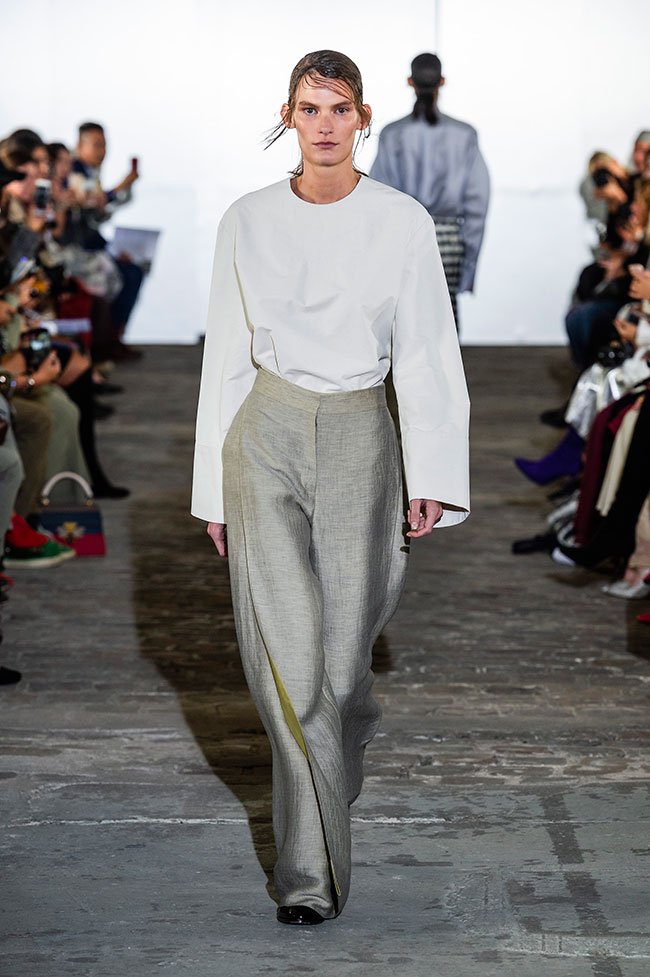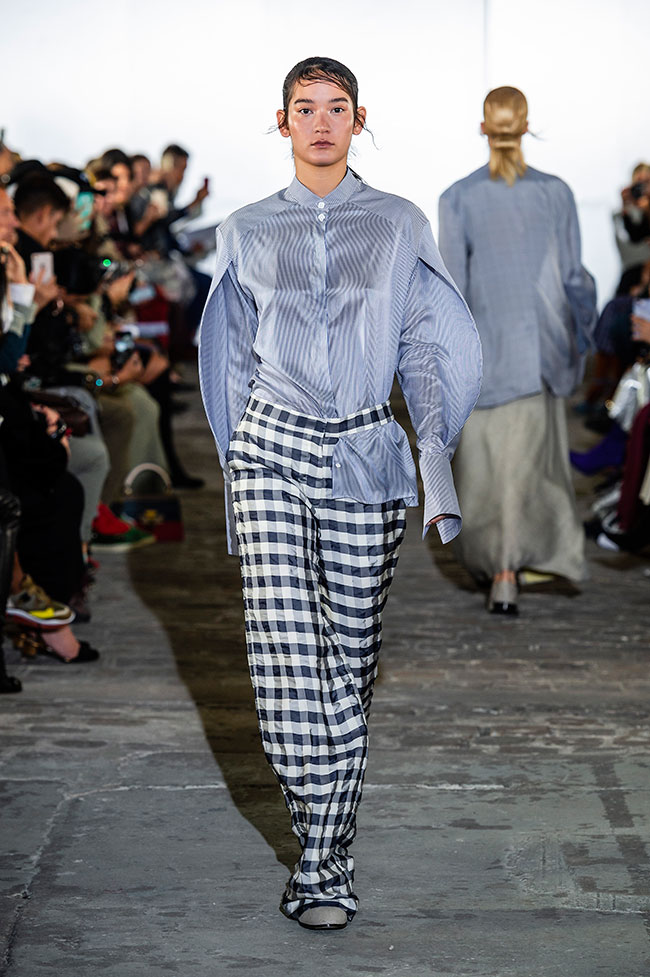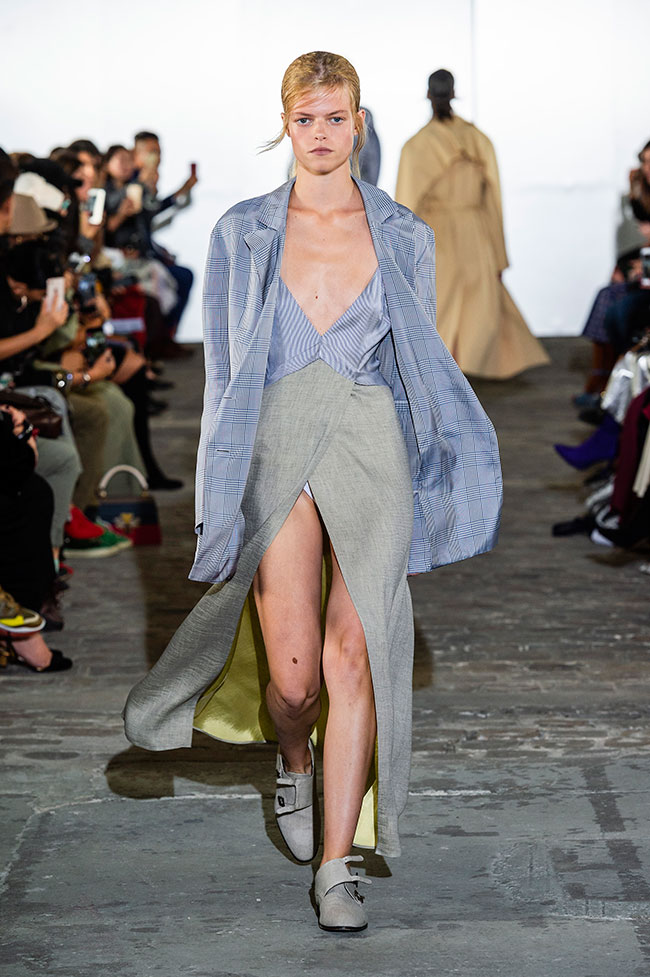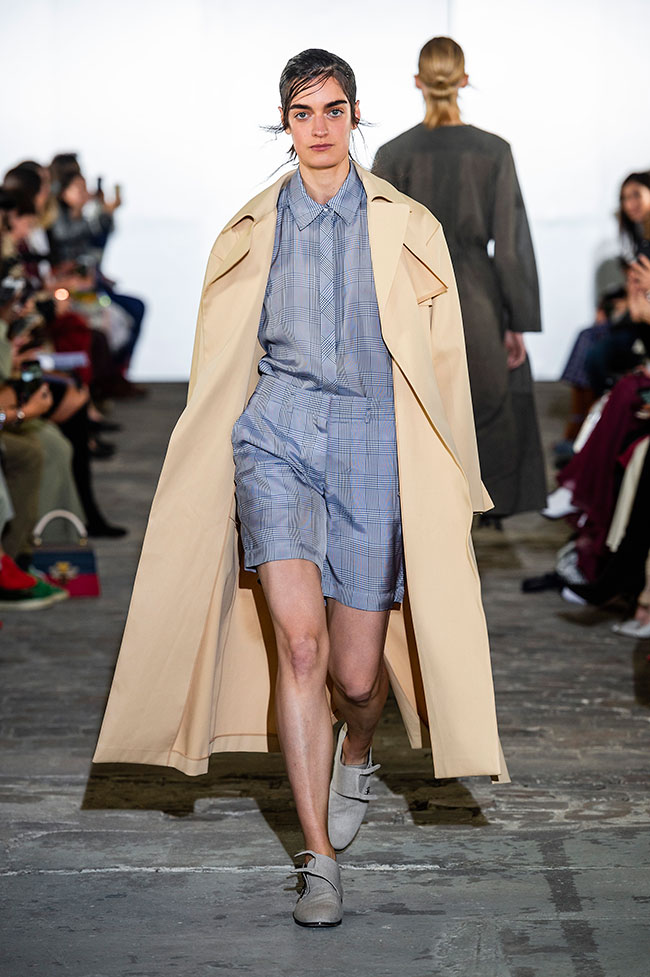 In her Summer collection, Kristina Fidelskaya stays true to the one constant: femininity seen as both statement and art, a quality that remains through time.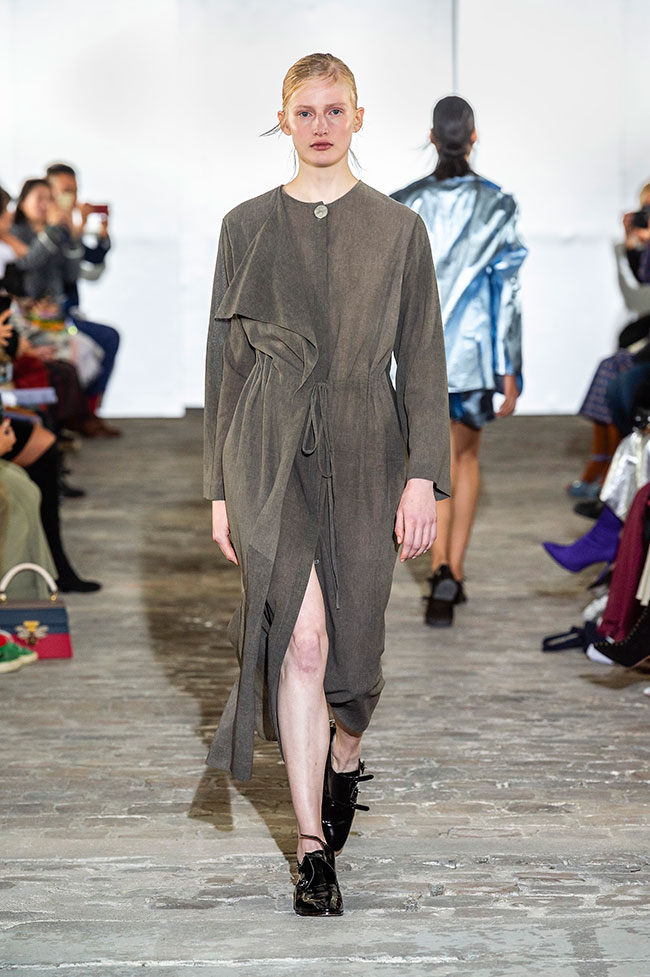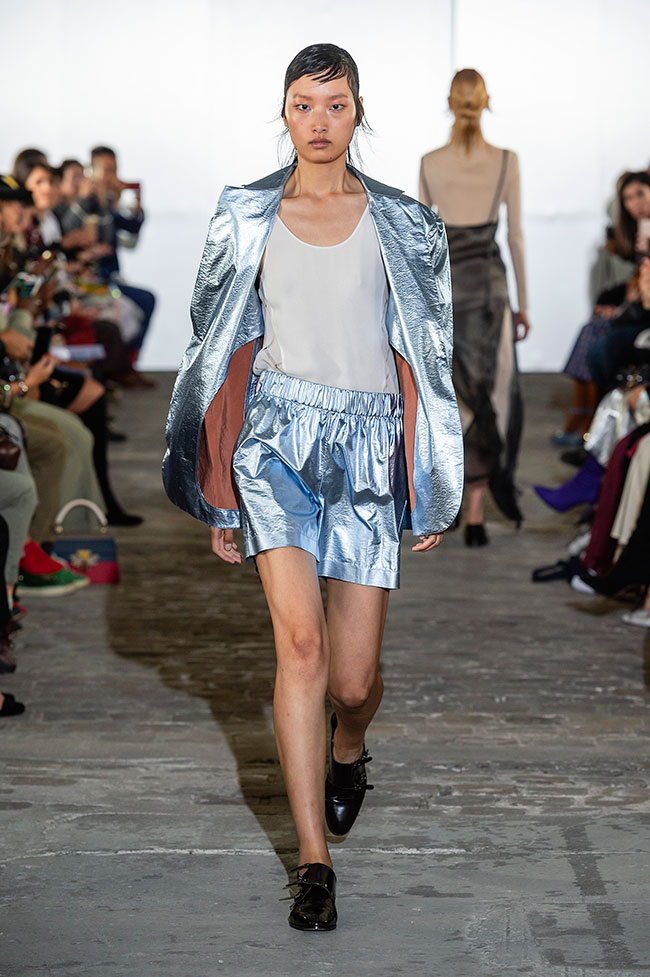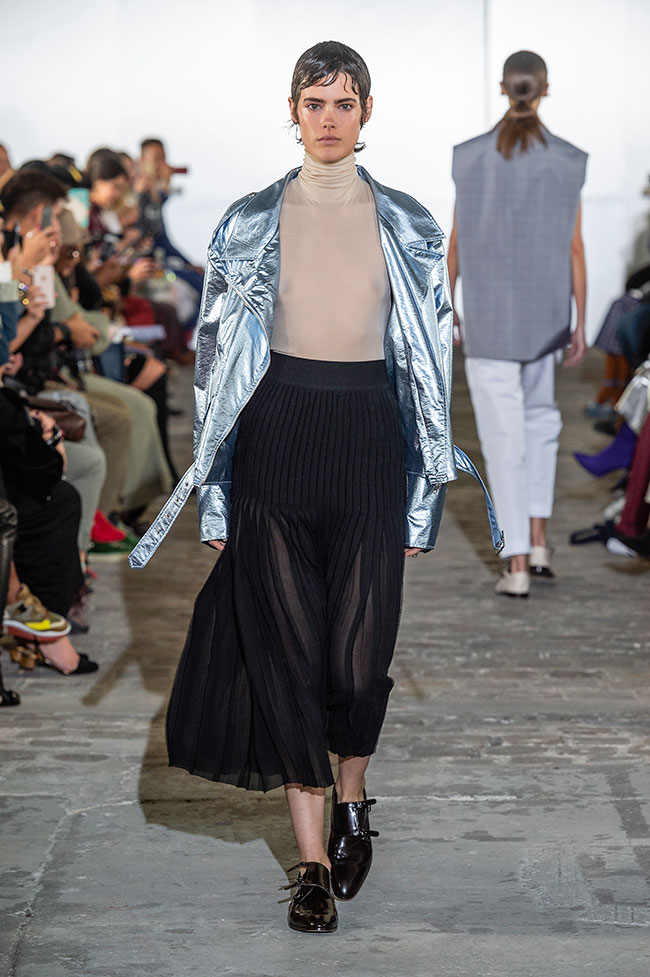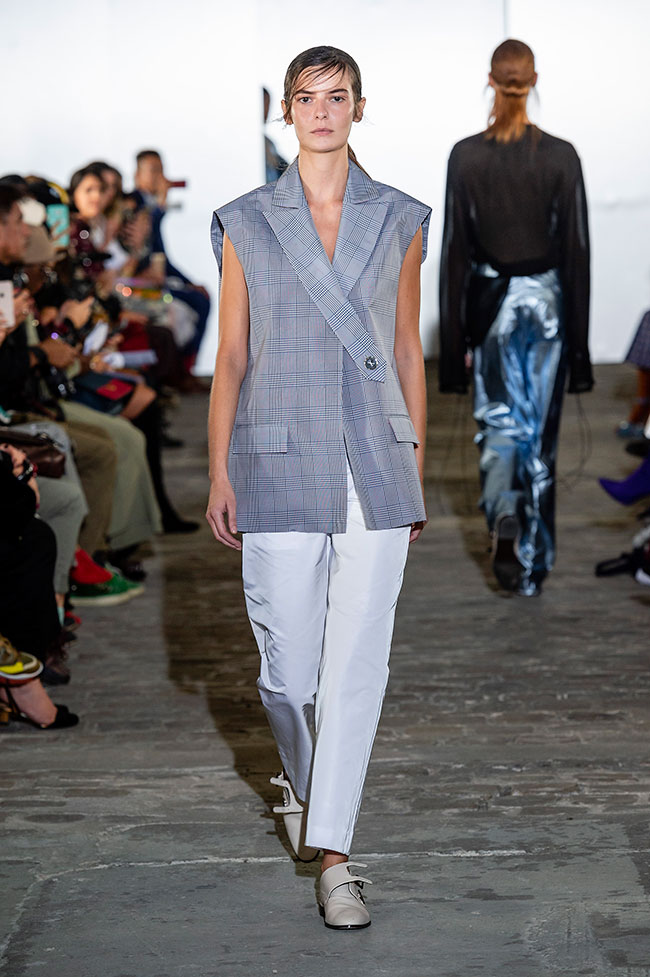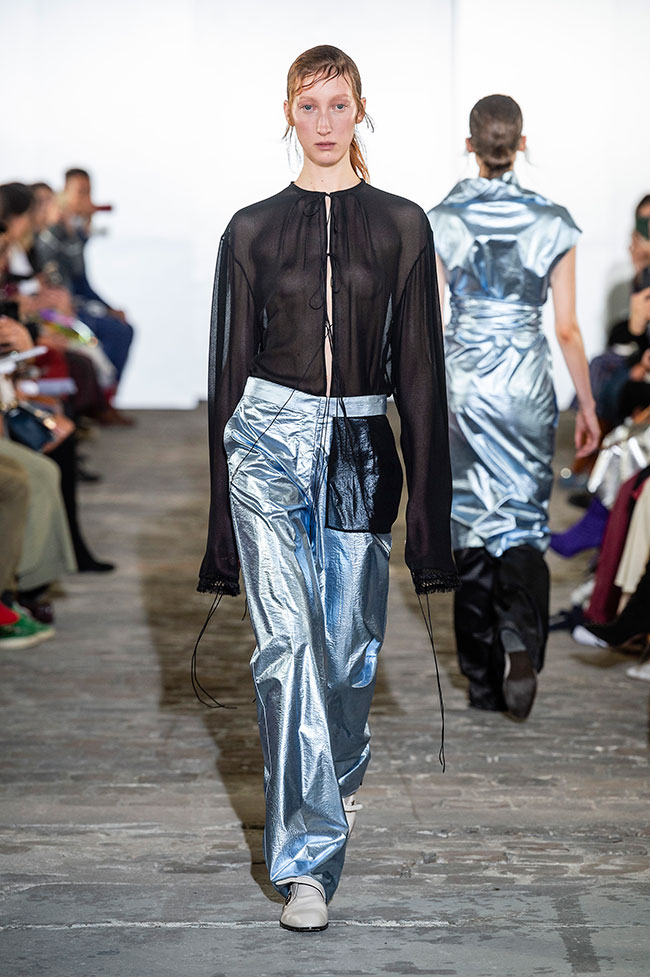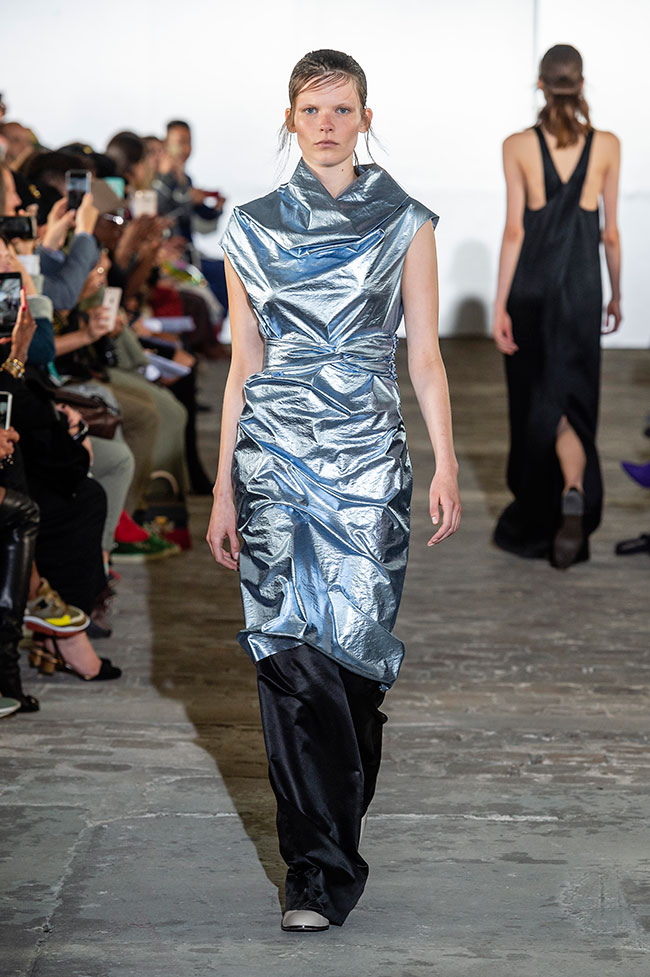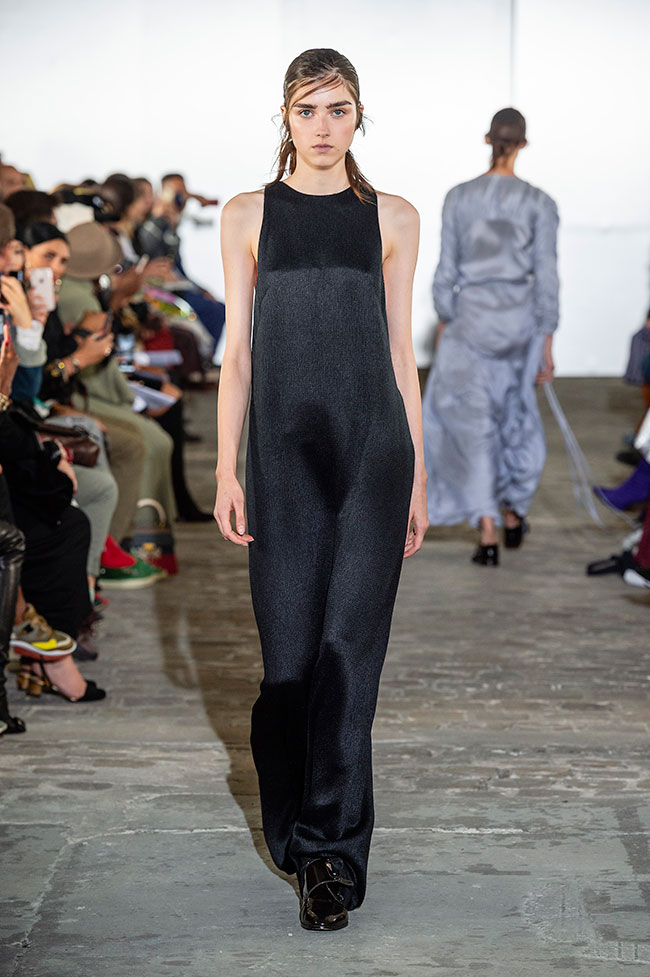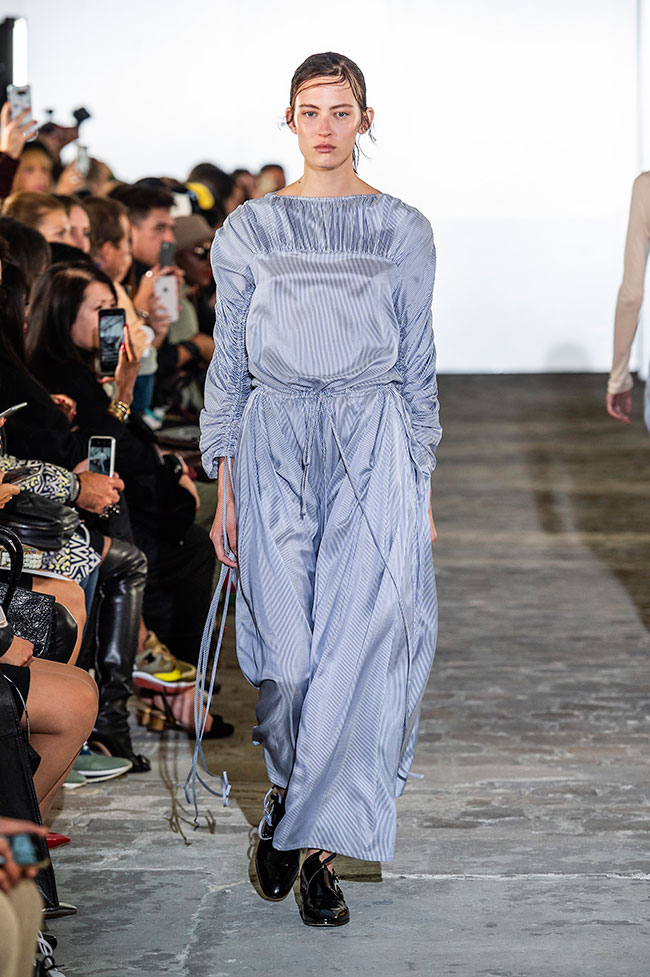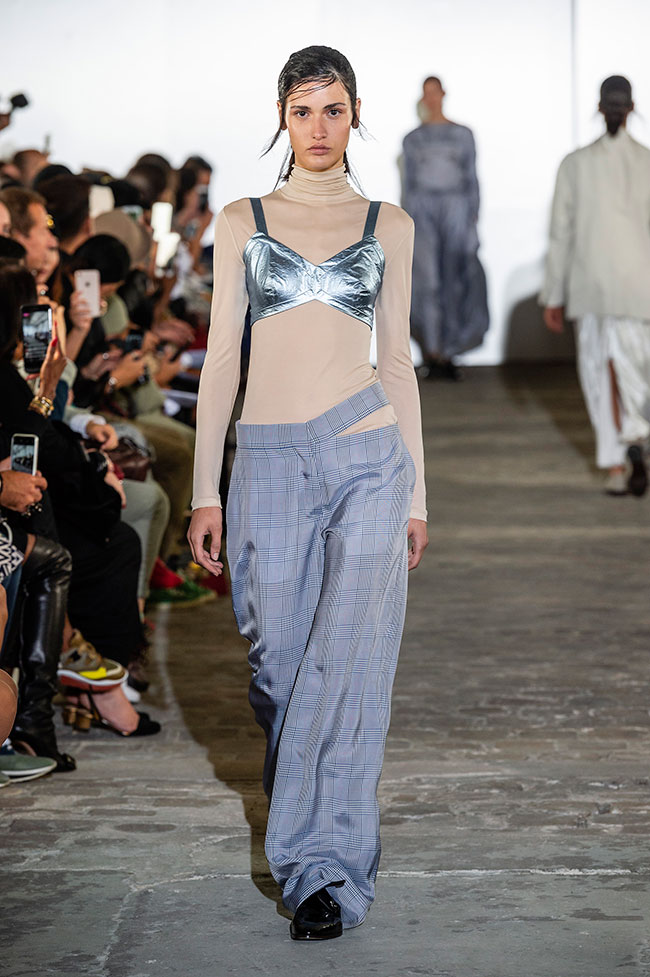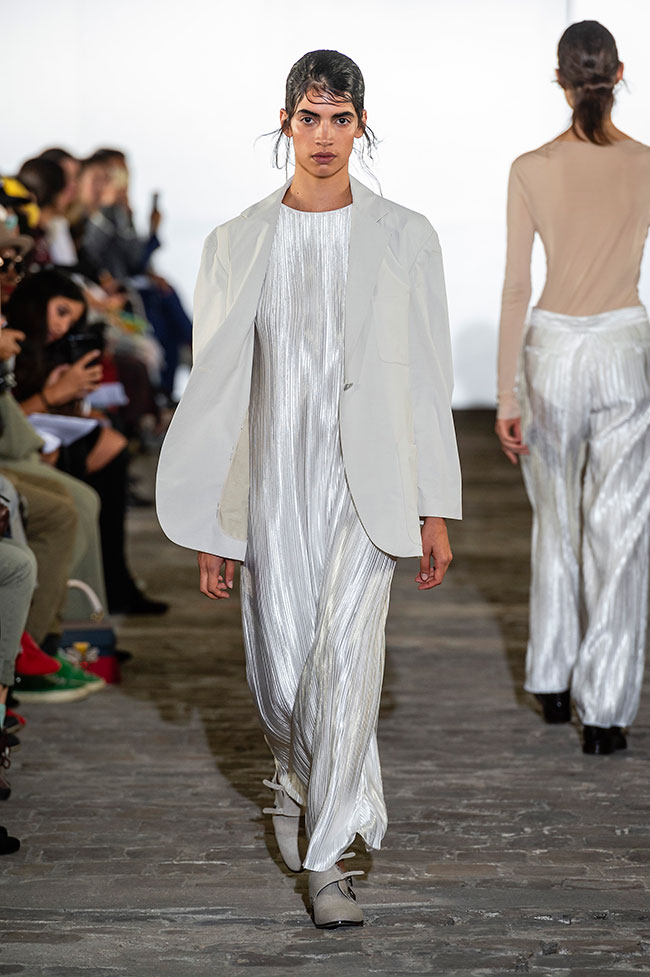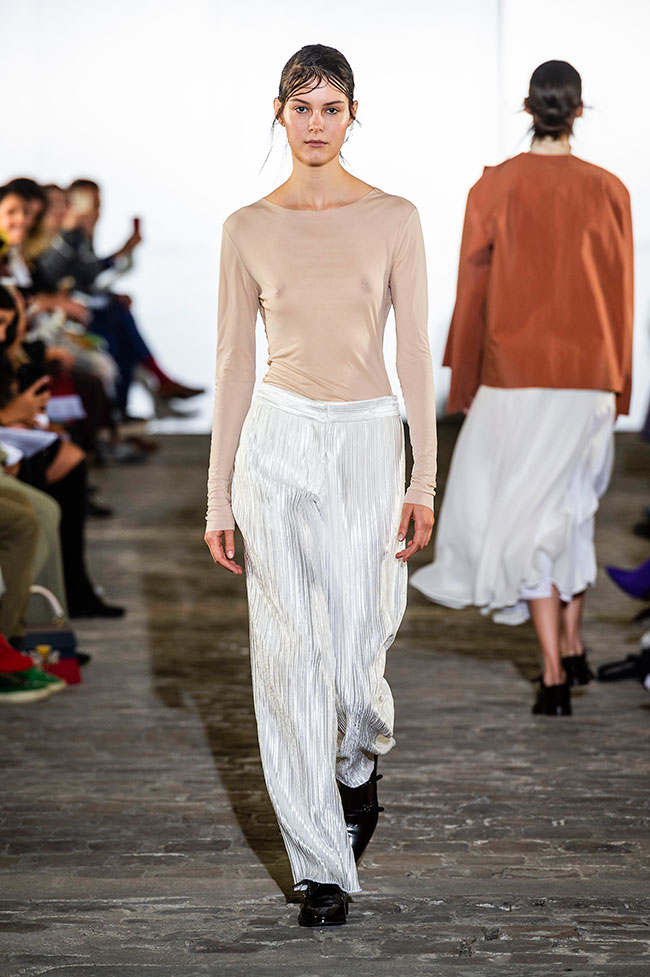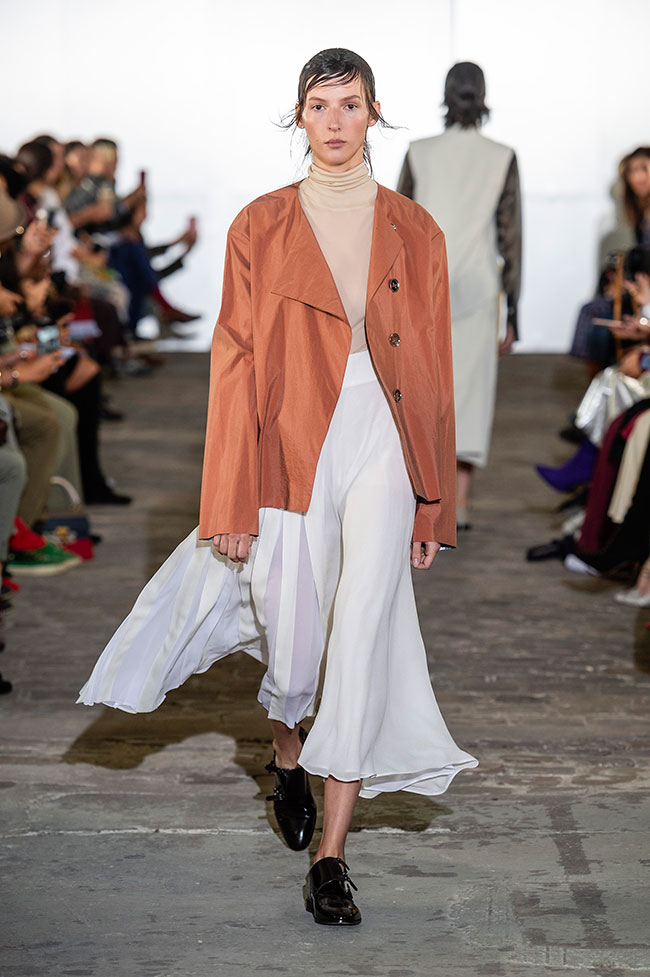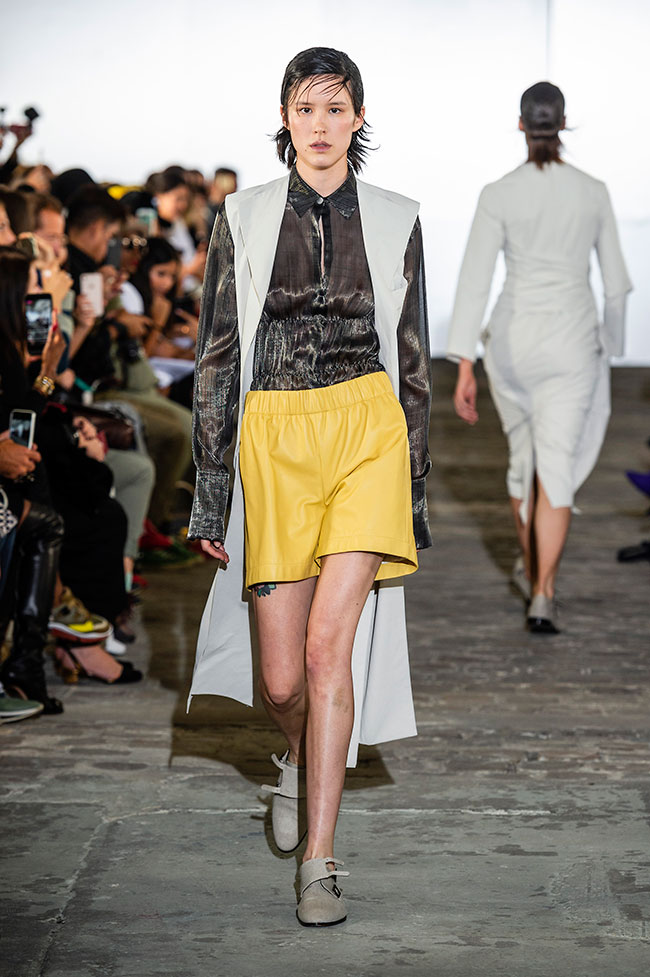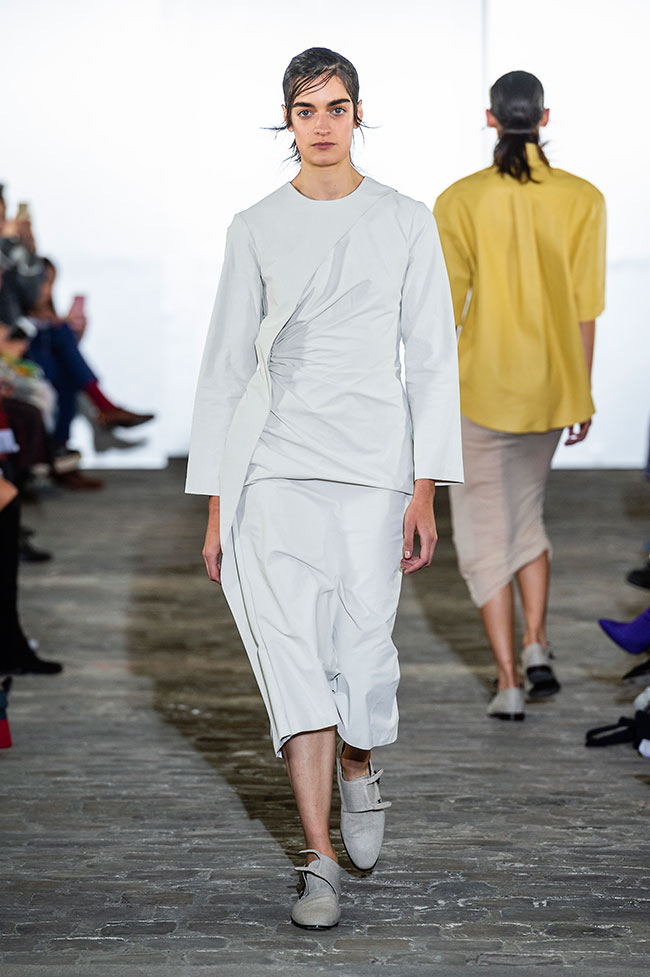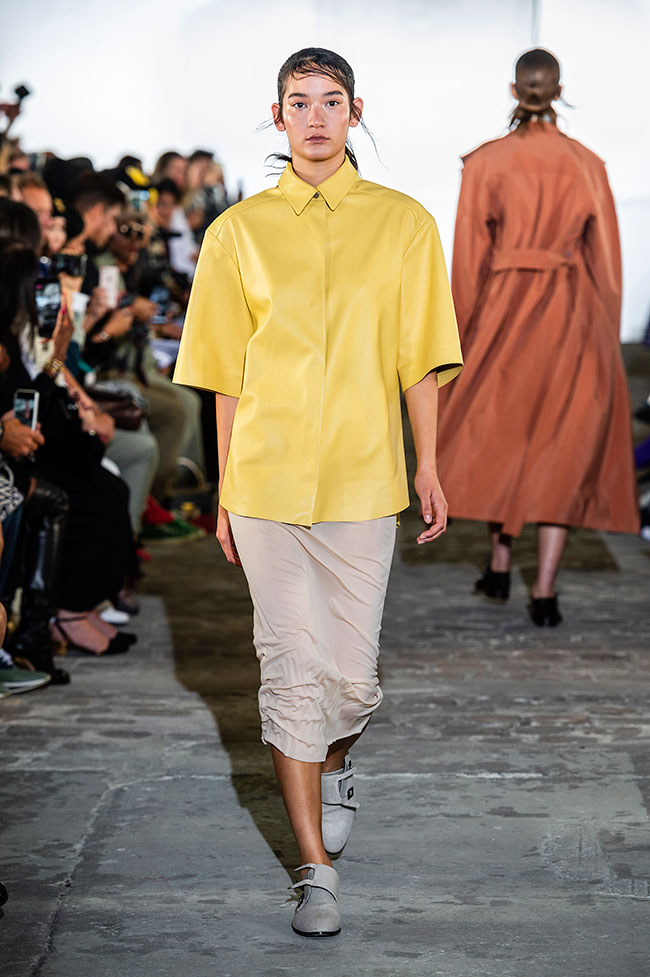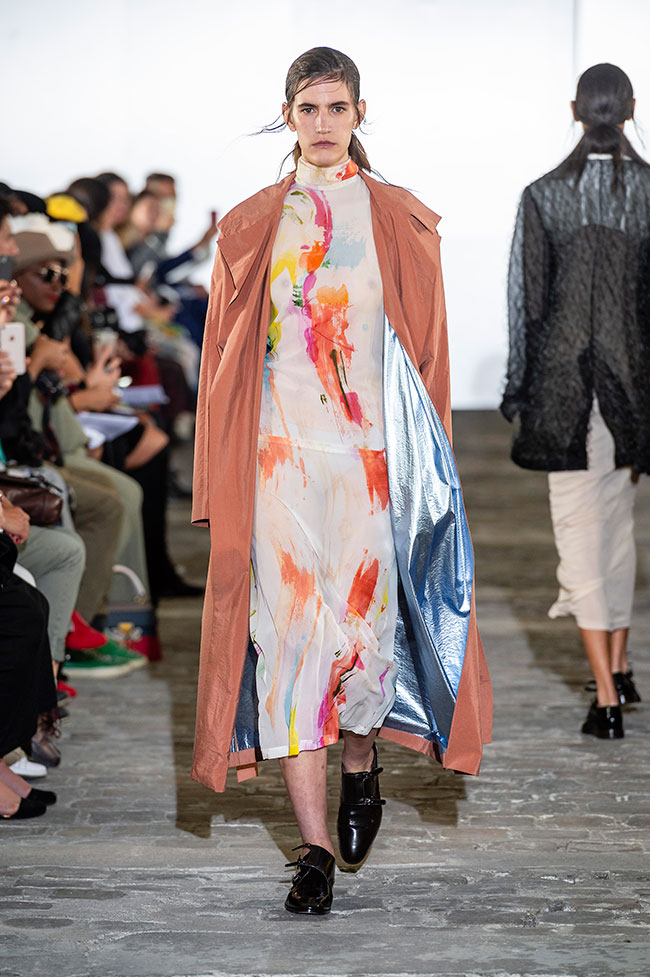 Hits: 9781 | Leave a comment