Halloween easy manicure ideas
Halloween is very soon and everybody is getting ready for the holiday. Preparations include costumes, recipes, decoration and more. I decided to show you some nail art. Even if you don't have Halloween vibes for getting a costume or crumble a pumpkin, you still need to be ready for the holiday with at least nail art, right?
The first idea is #prettybasic but is so symbolic for Halloween - it's sweet corn nails!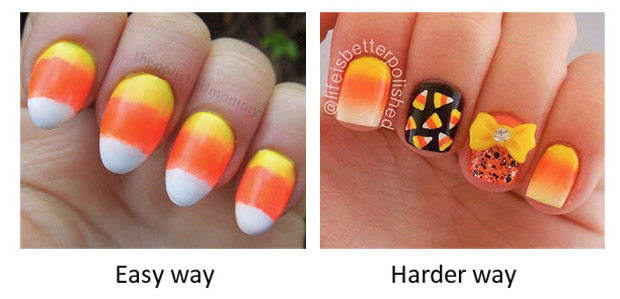 To do the easy way you will just need yellow, orange and white. Then basically make 3 stripes :D Easy peasy nails for Halloween!
For the harder one you will need the same colors + black. First make a fully black nail, then with a thin brush draw some little sweet corns. The index finger: Fist make full orange nail. Then you will need to sprinkle it with white and black or apply some confetti polish. Then glue a little bow with nail glue on the top.
What more classic than a pumpkin on Halloween?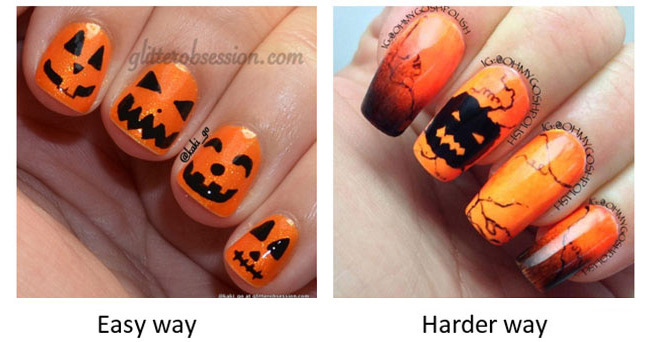 For the first you need glittered orange and black thin brush. Basically just paint all your nails orange and draw some pumpkin faces :D EASY
For the next one you will need a sponge to make that ombre effect. First put some orange on the sponge with the brush and under it some black. Then dab dab dab and you got ombre looking nails. Then get crazy with the brush as the nail is broken. On your middle finger nail draw a scary pumpkin in black.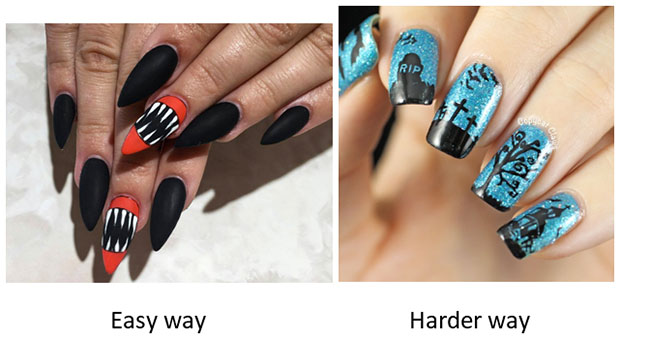 Scary monster mouth? Paint your nails black with dark matte color. On your middle finger draw two red lines up and down and add some teeth looking stripes and you are done!
For the next one you will need glittered blue nail polish and some drawing skills :D With a tiny brush draw some graveyards, a spooky tree, a creepy house, bats, witches, brooms and some more scary things for Halloween, just use your imagination.
Now down there I'm just gonna put some pictures of nail art that I like and I would like to try!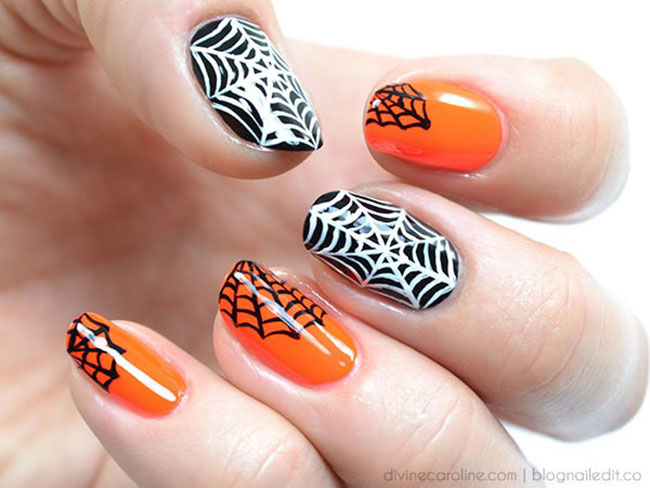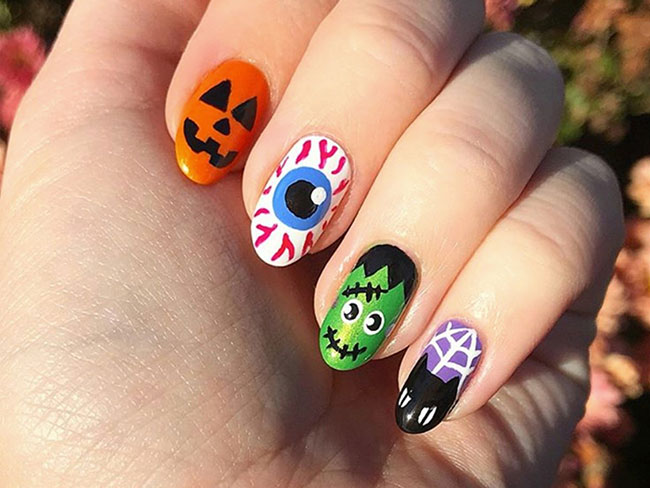 Hits: 10646 | Leave a comment