Maternity Dresses and More: How to Stay Fashionable While Pregnant
Getting dressed with a new baby bump is no easy task. After all, your body is changing all the time and you may not have the energy or the means to change your wardrobe accordingly. Because of this, many moms-to-be believe that maternity wear equates to baggy and flowy, which can make you look and feel frumpy and large.
Luckily, maternity wear can be quite fun and trendy. Here are some maternity fashion tips and tricks that will help you stay confident and beautiful for your next nine months.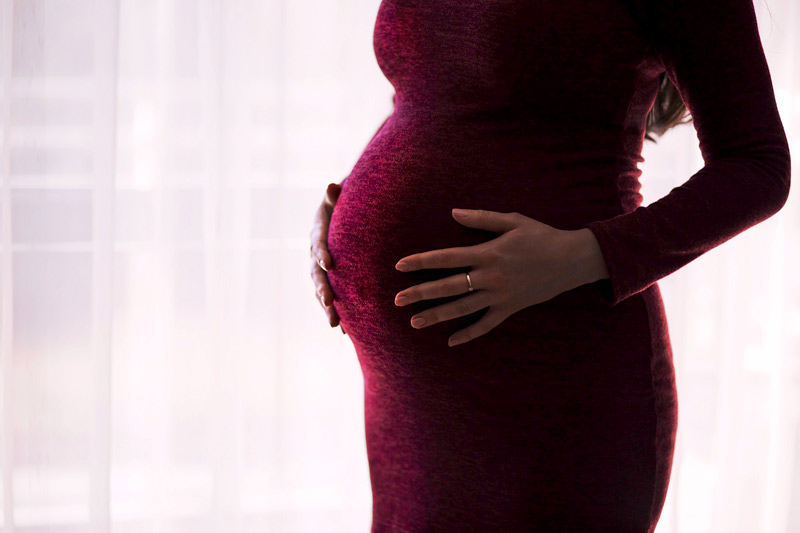 It all starts with great undergarments
The foundation to any perfect outfit are good quality bras and panties. You may not be able to wear your old undergarments once your belly pops, so it does pay to head to a lingerie store to get measured and fitted properly. Once you have a collection of trusty undergarments to go to, any outfit will fit you better.
Breathable fabrics are the way to go
You'll be pregnant for the majority of a year, so you most likely will have to deal with a lot of different temperatures and seasons. The best way to ensure your wardrobe is versatile throughout your pregnancy is to buy everything in a breathable fabric. Some examples of this include cotton, jersey, and loose knits, which can be easily layered no matter how hot or cold you are. Stock up on some maternity dresses, pants, T-shirts in basic colors, and some cardigans to help you transition among the seasons.
Look for hidden seams
The key to having pieces that can grow and move with you throughout your pregnancy is to look for hidden seams in shirts and sweaters. You'll want something that doesn't cuff at the ankle or wrists, and isn't a tight seam underneath your bust or at the edge of your shirt. No seams can make a shirt flowy even during your ninth month, as you'll be surprised how much a shirt can "grow" if it doesn't have seams!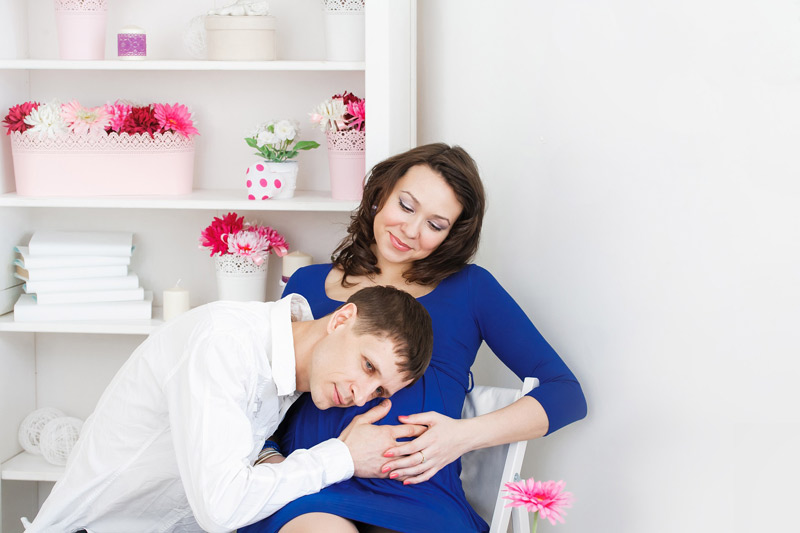 Invest in a winter coat
No matter where you are in your pregnancy, you will want to throw on your coat and not feel trapped. You'll want a coat that can grow with your belly, so consider something like a wrap coat that doesn't have any buttons down the front. Don't forget to get a larger size than you expect, as you will need to wear layers and won't know how much your belly will grow.
Don't forget the accessories
If you are going to stock up on anything during your pregnancy, make sure it is accessories. Not only can you wear your jewelry, scarves, and bags far after your baby is born, they will add a punch to any outfit no matter how simple it is. As an extra pop of color, consider a bold lipstick to match your outfit because it will scream "look at me!"
Go for sneakers
Again, your feet will swell and may even grow during your nine months. While it can be so tempting to buy stylish shoes to wear, you'll soon learn that comfort will reign supreme. So stock up on different kinds of sneakers when you go shopping — like slip-ons, ones with velcro straps that will adjust to swelling, and simple white canvas sneakers. They'll go with anything, from stylish dresses to slim cut jeans and a pencil skirt.

With these hacks in mind, you'll be set to have a flawless and fashionable pregnancy for the entirety of your nine months. So go forth, stylish mom, and conquer the runway!


Hits: 8693 | Leave a comment